Today it is my pleasure to Welcome romance author
Dani Collins
to HJ!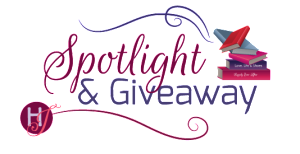 Hi Dani and welcome to HJ! We're so excited to chat with you about your new release, The Sheikh's Sinful Seduction!

Hi Sara, Thanks for having me back to Harlequin Junkies. Your readers are the best!

Please summarize the book a la Twitter style for the readers here: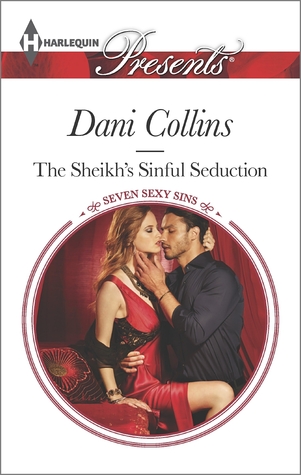 Part of Harlequin Presents' Seven Sexy Sin Series, The Sheikh's Sinful Seduction ask how sinful 'lust' really is…

Please share your favorite line or quote from this book:
In love, hopelessly and irrevocably in love, but that was how a woman should feel with her first, right?
Please share a few FUN facts about this book…
The whole time I was writing this book, I heard the song "Midnight at the Oasis" in my head. I later had a reviewer say, completely unprompted, that she kept hearing the song as she read it. You'll have to tell me if you hear it, too.
I sometimes think I'm a 'method writer' in that I live certain aspects of my books as I write them. Well, I no sooner finished this one–and now I must give you a tiny spoiler alert and tell you a character comes down with appendicitis in this story–and my *son* had his appendix burst. (He's fine, but it was quite a dramatic story that I will save for another time.)
You'll also read about Miss Ivy's shyness club, something that I enjoyed writing about, but most of it was cut. I guess it strayed too far from the core story. (And Sara, I don't think it's exciting enough to make your deleted scenes posts, sorry!)
Please tell us a little about the characters in your book. As you wrote your protagonist was there anything about them that surprised you?
I loved writing about Zafir and Fern. I think I'm always surprised by my protagonists as I learn their backstories. I usually know the basics, like in Fern's case that she was a teacher and an unplanned pregnancy that her mother resented (and thus didn't know her father) but Miss Ivy's shyness club was a surprise as was her passion for romance novels even though she never dated.
Zafir's family was an absolute joy to write. As I write, I'm always looking for what one character brings to the other's life that they desperately need. In Zafir's case, his family is quick to confront, which isn't Fern's style at all. This is a genuine problem for their relationship. She knows she's not very assertive and fears she won't be able to stand up to him when she has to. But as they visit his English mother and grandfather, she learns how her quiet nature is actually something that has a very important place in his life. (I'll let you read to find out how.)

What kind of research did you do for this book?
I literally googled the word "lust." I wanted to know what causes it. I've since lost the link, but basically the post said that we're drawn to those who are different from us. Mother Nature loves variety in her gene pool.
I knew my heroine had to be a virgin with a capacity for lust, but a healthy wariness of its sinful nature and looked for the most foreign type of man to completely fascinate her. Hello, Zafir.

The First kiss…
Something fierce flashed in his eyes. This time when he stepped close and lowered his head, as proprietary as a man could get, she didn't feel any alarm. No sense of self-preservation. Just anticipation. Please.

His lips burned on contact against her cool ones, sliding easily against the dampness left from her swim.

Her eyes closed and her senses came alive to the feel of his firm mouth settling purposefully onto hers. He parted her lips with a lick of his tongue, causing heat to flow into them so fast it stung. A jolt of powerful excitement went through her body, so intense she shuddered.

And she returned the pressure of his mouth instinctively, moving hers in a type of hungry greed, Her heart pounded with excitement and fear-spiked awareness that she wanted things from him he could never give her. This was futile, but irresistible.

And so exquisite. When his tongue dashed deeper against her inner lips, both daring and deliciously stimulating, she touched her own to his. He tasted smoky and spicy, not like cigarettes, but like open fires and exotic foods. He was remarkable. The sensations he provoked in her were so sweet she wanted to moan aloud. She was drowning—

It hit her that they were still standing in the pool where anyone could see them.

Stricken, she jerked back with a splashing step.

He steadied her, mouth tightening to a harsh line as he scanned over her head. When his searing green gaze came back to hers, his eyes were brimming with frustration.

"Let's take this to my tent," he said in a graveled undertone.

Her heart exploded inside her chest like an overinflated balloon, bursting into ragged pieces. Hookups were just that easy? Women were, she supposed. For him. He obviously thought she was.

"Just like that?" she asked breathily, anguished that she'd dropped herself so low in his estimation.

He cocked his head, expression cynical. "You don't want to?"

His tone was full of the knowledge that she'd kissed him back, making it doubly hard to claim she didn't want to. Her chest was still rising jaggedly and her vision was full of a naked chest she longed to touch. She swallowed.

"I happen to like my job," she said, hating herself for not being able to honestly say she wasn't even tempted. She was. Deeply.

"They don't have to know," he said, flatly brushing that away.
Was there a scene in this book that was harder to write than others?
A good editor is worth her weight in gold and I have one! It's a tough balance when you have to get a couple into bed and they want to be there. How do you put the brakes on? She helped me with the order of events around the arrival at the oasis and the first kiss. This part happens right after the first kiss, when Fern declines to visit his tent. It was my editor's idea that Fern reveal she's a virgin to Zafir:
"You really want me to believe you don't want to?" he chided.

"Of course I want to," she admitted painfully. There was no point in denying it. She was lousy at dissembling. Stronger people walked all over her because she had few natural defenses. It made her great with children and hopeless when it came to a captivating man like him.

So she realized what a chance she was taking in revealing how attracted she was to him. If he took it into his head to pursue her, she'd have no way of stopping him.

"Then let it happen." His reassuring caress became something more, something drugging and inducing. "I'm not going to hurt you, Fern."

"I've been given to believe differently," she protested with the caustic sarcasm she hated resorting to, but her back was to the wall. "Apparently it does hurt. The first time."

So there, she told him with a pointed look into stunned aqua eyes. Her face ached. Yes, she mentally transmitted. No one had ever wanted her enough to take her virginity. It was lowering and painful, but it was true.

Now her feet found the ability to propel her away to somewhere dark and small. Chest aching, she let her shaky legs carry her back to her tent.
If your book was optioned for a movie, what scene would be absolutely crucial to include and why? 
I rather think the love scene is the linchpin of the whole story, since it's the ultimate sin. At first they try not to go all the way, but here is Zafir's reaction after they accidentally let it go too far:
Zafir forced himself to gather his strength and roll away.

Leaving Fern was like stripping his body from his soul, but that part of him would be consigned to hell for this anyway.

It was as dark in her tent as it was every night that he stole in here, but he threw his arm over his eyes anyway, trying to block out reality.

He had meant to pull out.

He had never intended to fully possess her at all, but she'd tempted him beyond bearing, her desire for him the juiciest forbidden fruit to a man going mad with thirst.

And she'd been exquisite. Despite his best efforts to retain his sanity, he'd lost himself to the moment. To her erotic movements. Her heat and the pound of her heart against his own and the fire raging in his blood.

He didn't even remember how she'd wound up under him, had only come back to real awareness of where he was and how wrong this was when the crisis had been peaked. The most all-encompassing satisfaction had filled him.

Until awareness had crept in with the slowing of his heart rate. Her tight, wet fit around him. Her soft sigh of repletion.

This should not have happened.
What do you want people to take away from reading this book?
That lust is NOT a sin. Lovemaking has consequences, but so does love. Everything we do has the capacity to change our life. If we're very lucky, lust and love come hand-in-hand and Zafir and Fern are very lucky.

What are you currently working on? What other releases do you have planned for 2015?
My year is busy! The official release date for The Sheikh's Sinful Seduction is March 1st. On March 6th my third novella with Montana Born, The Bachelor's Baby, releases. It's part of their Bachelor Auction series and that was such a fun premise.
In May I have my fourth Montana Born, His Blushing Bride. All of those are connected so I hope your readers are following that series (Hometown Hero and Blame The Mistletoe are 1 & 2).
June 1st is my next Harlequin Presents, Seduced Into The Greek's World, and readers who have been following my Makricosta series will be thrilled that Demitri has finally showed up to the party. It's just like him to be late, by the way. That book follows No Longer Forbidden?, More Than A Convenient Marriage? and An Heir To Bind Them.
Finally, Vows of Revenge, another Presents, arrives in September. Busy, busy year!
Thanks for blogging at HJ!
Giveaway:

I thought I'd give away another book of mine that deals with a 'lasting consequence', Proof Of Their Sin. It's open worldwide. Thanks for entering!
To enter Giveaway: Please complete the Rafflecopter form and Post a comment to this Q:

Do you think it's true that most people find the foreign and exotic attractive and exciting? Do you have any secret crushes on a type or look that you find particularly appealing? I have to admit to having a thing for the tall, dark and handsome which I'm dead-sure comes from my years of reading Harlequin Presents. The Greeks! The Italians! *swoon*
Excerpt
Later in the day, after Fern has admitted she's a virgin, Zafir asks her how it's possible.

"I had other priorities," she said. "And it's not something I want to throw away out of mere curiosity."

She sounded prudish and uptight, not like a typical product of the Western world. Male or female, most people her age were hooking up out of boredom if nothing else. He'd been a kid in a candy store at that age, having developed some skill by his early twenties and feeling the pressure to marry soon. He'd taken advantage of every opportunity while he'd had his freedom.

Good thing he had, since his married years had been dry.

"That wasn't meant to sound like a challenge," she added, sending him a look he supposed was intended as a rebuff, but as he held her gaze, her expression softened to yesterday's absorption.

She didn't realize it, but that mixed signal of defensiveness and yearning challenged him to show her what she was missing. Just touching her bare arm had filled him with excitement. Something more could be truly volatile and he was darkly tempted to discover the extent of it.

"There are other ways to find pleasure without going all the way," he pointed out, mind already several hundred meters down that road with her. "I'm having trouble believing you're so inexperienced you've never been kissed."

"I didn't say that," she retorted. "Just that I haven't—" Pain flashed across her expression and she fixed her attention on the children. "I'm no supermodel. Men don't find me interesting."

Her bruised confidence got to him. It made him soft and weak when he needed to be strong and resistant, but he understood the feeling of being spurned better than most. Her lack of self-assurance wasn't something he could ignore and allow to grow like a cancer.

"Don't underestimate yourself. Men are lazy and will pick the lowest-hanging fruit. It doesn't mean the apples higher up aren't appealing."

"Says the man who turned up his nose at the only fruit in the bowl this morning," she retorted, then went red. "Ignore that. You're right. Let's forget all of this. It makes me feel ridiculous."

Such a quick, defensive reaction suggested he'd hit a nerve. Her insecurity went deeper than he'd realized. That made him uncomfortable. He ought to let her think he had rejected her and leave it at that, but he couldn't.

"I covered you this morning because I didn't want other men seeing what I want for myself. You have my interest, Fern," he admitted.
Book Info:
Ruled by duty…
A king among men, Sheikh Zafir cannot allow emotion or feelings to color his judgment. His carnal desires must be curbed for the sake of peace in his kingdom. But his control is tested by the feisty Fern Davenport; Zafir must have her.
Driven by desire…
Innocent Fern Davenport tries to resist the sheikh's skillful seduction—she knows that he could never marry her. But under the blistering sun an incendiary thirst awakes, and one incredible night results in a very lasting consequence.
Now this sheikh must claim his heir and his bride!
Book Two in Harlequin Presents Seven Sexy Sins series—The true taste of temptation!
Meet the Author: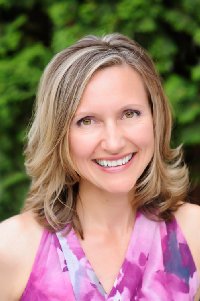 Award winning author Dani Collins wrote for 25 years before selling to Harlequin Mills & Boon in London in May of 2012. Since then, she's turned in more than a dozen titles to Harlequin Presents and HarlequinE and four small town contemporary novellas to Montana Born. She has even found homes for some of her previously rejected manuscripts, including indie-publishing her single title romantic comedy, Hustled To The Altar and signing with a small press for her medieval fantasy, The Healer.
Dani doesn't have any hobbies. She's too busy writing. Her latest books are The Sheikh's Sinful Seduction, a March release from Harlequin Presents and The Bachelor's Baby from Montana Born, available on Amazon.
Stay current with Dani's new releases by joining her newsletter off her website.
Website | Facebook | Twitter |