Today it is my pleasure to Welcome romance author
Anne Gracie
to HJ!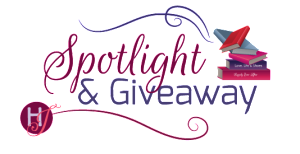 Hi Anne and welcome to HJ! We're so excited to chat with you about your new release, The Spring Bride

!


Thanks so much for inviting me, junkabellas. 😉

Please summarize the book for the readers here: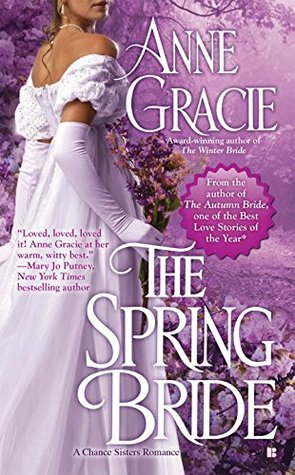 Good girl meets bad boy. Wants nothing to do with bad boy. Wants a rich man not a homeless vagabond. Bad boy is tricky, devious and charming. Who will win? @AnneGracie 🙂

What's your favorite line from the book?
"Oh grow up!" (Said the heroine to the hero — surprising both him and me!)
When you sat down to start this book, what was the biggest challenge you faced? What were you most excited about?
The heroine, Jane, had been in two previous books, but very much in the background. Readers had already formed an impression of her as a bit young and silly, so I was worried they wouldn't be all that interested in her story. But there's much more to Jane than meets the eye and in this book she really grows up.
The other challenge is that she's very much a good girl, and that the hero is very much a bad boy, and for a romance — especially one set in the Regency-era — that's tricky. I decided she wasn't going to break the rules. So we'll see how that goes down with readers.
I was most excited about the hero and his complicated situation and the dramatic climax at the end — but no spoilers, I'm sorry. 😉
Please tell us a little about the characters in your book. As you wrote your protagonist was there anything about them that surprised you?
Jane is a good girl, a loving sister and "niece" who does everything right. But beneath her serene and conventional exterior is a girl who had a terrifying childhood; she wants to be safe, and to be married and have a safe and comfortable home in which to raise her children. But when the chips are down, Jane really seizes the moment and flings caution to the winds.
Zach was a wild card — for me, and for Jane. Back when I started the series I had another hero in mind for Jane, but then Zach just strolled onto the page, every inch a dangerous ruffian, deceiving people right, left and centre — and very much enjoying the humor of the situation.
What, in your mind, distinguishes this book from other books out there in the same genre?
I think as well as the romance in each book, readers have really been enjoying the relationship between the "sisters" and the elderly Lady Beatrice. They're not really sisters — their Chance surname, their relationship to each other and to Lady Beatrice are all inventions. But as Lady Bea says, "If I want nieces, I'll have 'em!"
There's also quite a bit of humor.

The First kiss…
Masked man, balcony. Passion. Disgrace

Did any scene have you crying or laughing (or blushing) while writing it?
Zach, the hero, has a wicked sense of humor. He's currently disguised as a gypsy (he's a spy and a gentleman.) He meets Jane (the heroine) when she gets into trouble trying to save a dog from being tortured by a gang of youths. Jane's footman, William, is appalled to discover she's a) associating with a gypsy and b) planning to keep the dog. He wants them both gone.
The large footman cleared his throat. "Miss Jane, if you think Lady Bea is going to let that animal—with all its dirt and fleas and blood and who knows what else—into her nice new landau. . ."

Miss Jane frowned. "I see what you mean. William, I don't suppose you'd walk him home for me?"

"No, Miss, I would not," William said firmly, with the air of a man who has snatched victory from the jaws of defeat. "The animal no doubt will—"

"I'll walk him home for you," Zach offered.

"Oh no you won't," William began.

"The very thing," Miss Jane exclaimed with a dazzling smile for Zach. "Thank you."

Zach took the end of the blue satin ribbon from her. "What's the address?"

"Berkeley Square, number—"

"Miss Jane, you can't give out your address to any riff-raff you meet in the street!"

"Ah, but William, I'm not your run-of-the-mill riff-raff," Zach said, enjoying himself hugely. "I'm the riff -raff that saved Miss Jane from a group of thugs, when her footman was worrying about parcels.
Is there certain trait or je ne sais quoi that you find all your heroes have? Why do you think that is?
If there's any similarity between them, it's because certain things appeal to me — a sense of honor, a sense of humor, kindness, even if it's hidden away behind a gruff exterior. I also like my heroes to be confident in some things, especially physical things — both in and out of bed. 😉 They tend to be very good at navigating the masculine world, but a just little out of their depth in the realm of emotions. They like women — and I don't mean just sexually — but they don't always trust love. And they're big strong tough men, but the right heroine brings them to their knees.
When Zach walks into a room, what song is playing?
Well, it's not exactly a Regency-era song, but I'll go for Norah Jones — "Come Away with Me"
For Jane?
Maybe Pink — Nobody Knows.
Or Katie Melua — Piece by Piece

What are you currently working on? What other releases do you have planned for 2015?
I'm writing the fourth book in the Chance Girls series — The Summer Bride — Daisy's story. Daisy is the odd one out of the "sisters." A Cockney foundling with an unsightly limp, born in the gutter and raised in a brothel (where she worked as a maidservant) she has no aspirations to become "a lady" and certainly not to get married. Instead she's all fired up to become the most fashionable dressmaker in London — she has a real talent for creating flattering, sexy and elegant clothes. Daisy is earthy, gutsy, stubborn and vulnerable and I love her to bits.

Thanks for blogging at HJ!
Giveaway:

Print copy of THE SPRING BRIDE
To enter Giveaway: Please complete the Rafflecopter form and Post a comment to this Q:

Which would you prefer for a fantasy lover: a gypsy, a pirate, a spy, a dog whisperer or a gambler? Why? I'll give a copy of THE SPRING BRIDE to someone who leaves a comment.
Excerpt from The Spring Bride:
This is the "enter the hero" moment. Whitehall is where the government offices were — where the spies go to report.
"Sir?" A clerk poked his head into the Honorable Gilbert Radcliffe's discreet Whitehall office. From the outer office, Zachary Black watched, faintly amused by the clerk's excessive caution. Surely he didn't look that dangerous?

"Yes, Evans, what is it?" Radcliffe sounded preoccupied, busy.

"There's a man here asking to see you." The clerk lowered his voice. "Demanding to see you."

"And?"

"The thing is, sir, he's a gypsy."

"A gypsy?"

"Yes, sir. Dirty and disreputable-looking. I would have shown him the door, only the fellow asked for you by name, sir, insisted you'd want to see him, and wouldn't take no for an answer." He added doubtfully. "I could try to have him removed, if you insist, sir, only he's quite large and I fear it would be. . . difficult."

"An ugly customer, eh? Well then, send the fellow in. I'll deal with him."

The clerk turned to Zach, and stepped back to let him pass. "Watch yourself, gypsy. Mr Radcliffe might be a gentleman but he won't put up with any nonsense."

Zach winked at him, and sauntered into the the office, saying in a roughly accented voice, "Gen'leman give me a message for some toff called Mr Gilbert Radcliffe–that you, is it? Said I was to give it only to 'im. Said Mr Radcliffe would give me a gold guinea for it."

The Hon. Gilbert Radcliffe leaned back in his chair, regarding his visitor through narrowed eyes. His gaze took in the the darkly bristled jaw, the worn, faintly foreign clothing, the muddy boots, the shabby sheepskin coat with the faded but outlandish embroidery— and most damning of all, the small gold earring. "Gold, is it? For a scoundrel such yourself?"

"Gold, 'e promised me." Zach edged closer. "And gold is what I'll 'ave."

Gilbert Radcliffe wrinkled his nose. "Faugh, that smell. . . Have you been sleeping in a barn?"

Zach's mouth twitched, but he whined in an aggrieved voice, "I come a long way wiv this message, I 'ave."

"Shall I call someone and have the wretch removed, sir?" said Evans from the doorway.

"No, no." Radcliffe waved him away. "Bring a pot of tea and two cups."

The clerk gave him an incredulous look. "Tea sir?"

"And some biscuits?" Zach added hopefully. "Ginger ones?"

The clerk gave him a dirty look and glanced at Radcliffe, who nodded. "Yes, and biscuits—ginger if you have them. And shut the door behind you." When the clerk had gone, Radcliffe looked at Zach and shook his head. "He probably expects you to steal the spoons."

Zach gave him an indignant look. "I'll have you know, Gil, I haven't stolen any spoons for, oh, weeks."

Gil laughed. He rose and threw open a window. "You do realize you smell rather like a sheep."

Zach grinned. "I know. It's the coat." He proudly gestured to the ragged sheepskin coat, covered in faded, once lurid embroidery, now grimy with age and hard wear. "Blame the rain. When it's wet, the eau-de-sheep intensifies."

"It's appalling. "

"Appalling? How can you say such a thing? Why, this coat cost me two whole shillings, I'll have you know. Two!"

Gil shuddered. "And the cat-skin waistcoat? There's no possible excuse for that."

Zach stroked it lovingly. "Dreadful isn't it?"

Gil shook his head. "You used to be quite an elegant fellow at school. I almost didn't recognize you." He held out his hand. "But it's dammed good to see you, Ad—"

Zach cut him off. "I don't answer to that name." There was a short silence, then he added quietly, "I've been Zachary Black for the last twelve years and I see no reason to change. How are you, Gil?" The two men shook hands.
Excerpts. © Reprinted by permission. All rights reserved.

Book Info:
A dog in need of rescue brings together a young debutante and a mysterious stranger in this regency charmer from the beloved Anne Gracie. For fans of Mary Balogh and Madeline Hunter.
On the eve of the London Season, Jane Chance is about to make her entrance into high society. And after a childhood riddled with poverty and hardship, Jane intends to make a good, safe, sensible marriage. All goes according to plan until a dark, dangerous vagabond helps her rescue a dog.
Zachary Black is all kinds of unsuitable—a former spy, now in disguise, he's wanted for murder. His instructions: to lie low until his name is cleared. But Zach has never followed the rules, and he wants Jane Chance for his own.
If that means blazing his way into London society, in whatever guise suits him, that's what he'll do. Jane knows she shouldn't fall in love with this unreliable, if devastatingly attractive, rogue. But Zach is determined—and he's a man accustomed to getting what he wants.
Buy: 
Barnes&Noble 
| Amazon 
| IndieBound 
 | 
The Book Depository  | Booktopia  | 
Bookworld


Meet the Author: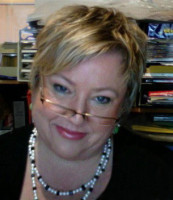 Anne Gracie started her first novel while backpacking solo around the world. Published by Berkley (USA) Harlequin & Penguin Australia, her books have been translated into more than sixteen languages, and include Japanese manga editions, which she thinks is very cool.
She's a five time RITA finalist, has twice won the National Readers' Choice Award (USA) and the Romantic Book of the Year in Australia, and has made several "best of the year" lists in the USA. She's currently into puppy-wrestling in mud — also known as attending dog obedience classes.
Connect with Anne:
FB: https://www.facebook.com/AnneGracieAuthor
Twitter: @AnneGracie
Website: http://www.annegracie.com
My blog: http://annegracie.blogspot.com.au/
WordWenches Blog: http://wordwenches.typepad.com/