Today it is my pleasure to Welcome author
Jennifer Probst
to HJ!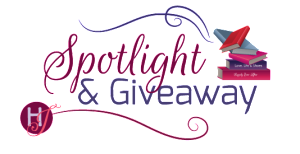 An enriching story of family ties, broken hearts, and second chances from New York Times bestselling author Jennifer Probst.
Quick and Dirty' Q&A with Jennifer Probs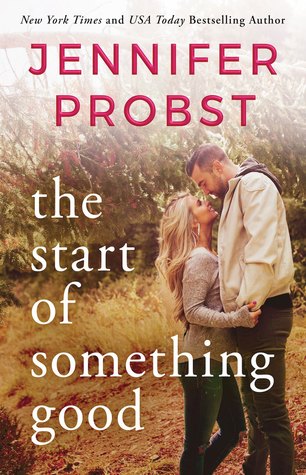 1) Coffee or tea?
Coffee, lots of it!

2) Walk on the beach or skiing at a remote chalet?
Walk on the beach. Skiing is too much exercise!

3) Comedy or drama?
Drama, please.

4) TV or books?
Always books – they are my lifeline!

5) Best movie you have watched in 2018 (so far)?
Avengers Infinity War. I'm still recovering.

6) Best romance you read in 2018 (so far)?
Too many! Honestly, I can't choose. How about I just mention the last one I read that was amazing? Beneath the Scars by Cherise Sinclair.

7) A book you wish you had written?
Nobody's Baby But Mine by Susan Elizabeth Phillips.

8) Favorite romance trope to read?
Enemies to lovers or Marriage of Convenience.

9) Favorite romance trope to write?
See above!

10) Favorite place to write?
In my office. It's safe and warm and sacred here.

11) Your heroine that most closely resembles you?
Alexa from the Marriage Bargain.

12) A trait that all of your heroes must have?
The ability to grovel when they screw up.

13) A setting (city/region) you want to write about in the future?
Philly

14) The actor and actress you used to physically model your H/h after in The Start of Something Good?
Michael Fassbender for Ethan. My fave ginger. Not sure about Mia – would love some suggestions from readers! She's such a badass.

15) Your favorite (non-spoilery) scene from The Start of Something Good?
Ah, so many! When Ethan rides the broken, abused horse for the first time and they both begin to heal their wounds on their ride together over the countryside.

16) A song that encapsulates the emotion of The Start of Something Good?
My theme song: The Start of Something Good by Daughtry.

17) What's next?
A Brand New Ending – the second in the series – coming in October!

Thanks for blogging at HJ!
Giveaway:

Ebook: The Start of Something Good (Stay Book 1) by Jennifer Probst
To enter Giveaway: Please complete the Rafflecopter form and

Leave a comment with your thoughts on the book…
Book Info:
When Ethan Bishop returns to the Hudson Valley, his body and spirit are a little worse for wear. As a former Special Forces paratrooper, he saw his fair share of conflict, and he came home with wounds, inside and out. At his sisters' B & B and farm, he can keep all his pain at a safe distance. But quiet time isn't easy when a fiery woman explodes into his life…
It's business—not pleasure—that brings Manhattan PR agent Mia Thrush reluctantly to the farm. Tightly wound and quick tempered, Mia clashes immediately with the brooding Ethan. Everything about him is irritating—from his lean muscles and piercing blue eyes to his scent of sweat and musk.
But as the summer unfolds and temperatures rise, Ethan and Mia discover how much they have in common: their guarded histories, an uncontrollable desire, and a passion for the future that could heal two broken hearts. But will their pasts threaten their fragile chance at a brand-new future?


Meet the Author:
Jennifer Probst is the New York Times bestselling author of The Billionaire Builders series, The Searching for . . . series, The Marriage series, and The Steele Brothers series, among others. The Start of Something Good is the first book in her new Stay series. Like some of her characters, Probst, along with her husband and two sons, calls New York's Hudson Valley home. There, she enjoys reading, watching "shameful reality television," and visiting an animal shelter, when she isn't traveling to meet readers. Follow her at www.jenniferprobst.com, on Facebook at www.facebook.com/jenniferpr obst.authorpage, or on Twitter at https://twitter.com/jennife rprobst.