Today it is my pleasure to Welcome author
Kathryn Brocato
to HJ!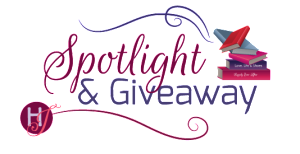 Hi Kathryn and welcome to HJ! We're so excited to chat with you about your new release, The Texas Takedown!
Please summarize the book for the readers here: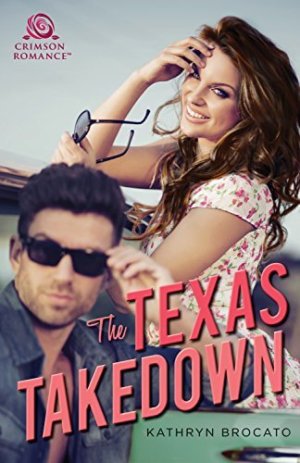 Berry Challoner goes to Houston to enlist the aid of CPA Tyler Reid, her brother's best friend, in finding out why her brother Daniel was murdered. The police have no clues, and after six months, Berry wants some action. She has concocted a plan to get a job at the company where her brother had worked in order to uncover the dangerous scheme Daniel must have stumbled upon that made his death necessary. Science major Berry understands nothing about business, but she figures disguising herself as a bimbo-secretary in search of a wealthy protector will enable her to get hired and into the company books. Once she can print out some pages of information, she figures Tyler can analyze them and identify the sinister scheme. Tyler, bored with life in general, realizes he cannot deter Berry from her plan so he agrees to help. But he never expects that she will uncover what looks like major fraud on her first day at work, or that Berry will soon find herself in danger of dying the same way Daniel did.

Please share the opening lines of this book:
    "You want me to what?"
Tyler Reid regarded the woman sitting on the other side of his desk with the expression he usually reserved for discrepancies in financial records. Perhaps the afternoon heat had affected his hearing.
Please share a few Fun facts about this book…
My original title for this book was Violet Eyes To Die For, because the heroine uses violet contact lenses as part of her disguise.
Accounting fraud has many aspects, and sometimes the goal of the fraud isn't personal gain in terms of money.
A fist-sized chunk of an interesting rock formation makes a great self-defense weapon in times of need.
If your book was optioned for a movie, what scene would you use for the audition of the main characters and why?
He got out of the Porsche with lazy grace, looking forward to the next few minutes. Or he did, until Berry got out of the car in her ridiculously high heels and sashayed over to stand beside him.
"What do you think you're doing?" he asked Debra. He'd never realized she had such a dramatic streak in her character. "It ought to be clear you're very much in the way around here."
"I can't believe this." Debra looked from him to Berry.
"You've already said that." Tyler kept a wary eye on Berry. She still stared at her Mustang, although she'd taken care to strike a sexy pose. "What's so difficult to understand about a man's desire for privacy when he brings a beautiful woman home with him?"
"Beautiful!" Debra threw up her hands in the best drama-queen fashion. "The only thing she cares about is your bank account. Why are men so stupid?"
Tyler bit back an admiring grin. He wouldn't have guessed Debra had it in her. "Now, Deb, be reasonable. Mary told me just a few minutes ago that I have a cute frown. What more can a man ask for?"
"A cute frown!" Debra's despairing cry was worthy of a better audience than himself, Tyler decided. "You're a bigger fool than I thought, Tyler Reid. If this wasn't worrying Mom and Dad so much, I'd let you get what's coming to you. But—"
"What's coming to him is me," Berry said suddenly. "Tonight." Her voice was pitched low and sweet, and the look she turned in his direction was enough to ignite a man where he stood. "I'm the best thing that ever happened to him."
Tyler hoped he could keep any expression of his feelings from echoing on his face while Berry's arms wrapped around his waist, and her soft body pressed against his in blatant invitation. He dropped his arm casually about her shoulders, completely the man about town who knows himself irresistible to females, and gave her a squeeze.
"Let's go upstairs, beauty," he said, "so I can get what's coming to me."
"You're doomed," Debra said in hollow tones. "Well, no one can say I didn't try."
"I'll remember to tell Mom that you tried," Tyler said. "She'll be happy to know your good manners are intact."
"Shut up while you're ahead," Berry hissed in his ear, and pretended to nibble his earlobe.
What do you want people to take away from reading this book?
Sometimes the answers you seek about life and love lie a lot closer to home than you realize.
What are you currently working on? What other releases do you have planned for 2016?
I am currently working on a contemporary romance tentatively called Kissing Cousins. Alison McDeere visits her grandmother's Southeast Texas ranch in an effort to overcome her childhood memory of her grandmother refusing to help her frantic, newly widowed mother. Things have changed, and all her grandmother's four sons are now dead, along with most of their families. The only two grandchildren left are Alison and her cousin, Canaan McDeere, who was adopted and isn't even a blood grandchild. Alison really, really wants the chance to tell the McDeere family exactly what she thinks of them, so she pretends to be the sort of Southern-belle-clinging-vine they believe her mother was. However, Canaan knows Alison is the vice-president of her step-father's software engineering company, and he finds himself both intensely attracted to her and repelled by her assumed avaricious attitude toward her "inheritance." Who is the real Alison, and what will it cost her if she gives in to her attraction to Canaan?

Thanks for blogging at HJ!
Giveaway:

2 Ebooks of The Texas Takedown Kindle by Kathryn Brocato (kindle)
To enter Giveaway: Please complete the Rafflecopter form and Post a comment to this Q:

Suppose your only brother was murdered, and the police, in the total absence of clues, decide it must have been a drug deal gone bad or a case of mistaken identity. You do not buy this, and nothing is being done. What would you be willing to do in order to find out the truth?
Excerpt from The Texas Takedown:
Outside the door, Berry sighed and leaned against the wall , then rubbed her aching
forehead. Lack of sleep, she supposed, along with taking a tumble down a long flight of
concrete steps really took it out of a woman.
But she had succeeded. Now Tyler would use her data to find out what Daniel had
discovered that got him killed. She pushed herself upright and tried to conjure up the
sense of triumph she'd expected to feel when this moment arrived.
"Miss MacGregor! Wait, please. See there, Kel? I told you she was the type to make it out the door ten minutes early. I'd like a word with you, Miss MacGregor."
Berry turned so swiftly, she almost toppled over on her high red heels. Debra Reid
hared down the hall toward her, giving her usual appearance of elegant disarray, and with
Kelley Reid, trim in jeans and a sweater, at her heels.
"Sorry," Berry said in her sweetest tones. If she didn't get out fast, Cammy Osborne might show up. "My lover is expecting me. Gotta fly."
"If you mean Tyler," Debra said, "you ought to be ashamed of yourself. In spite of what you may think, he isn't rich."
Berry observed the stunned and slightly envious way Debra eyed her red linen suit. It was an eye-catcher, all right, and worth every penny she had paid for it.
"He isn't?" Berry mimed surprise and tried to find a way to get past the sisters. "Why, he told me he had an inheritance. A big one. Do you mean to tell me he was lying to me?"
"Give it up, Deb," Kelley muttered. "While you still can." To Berry, she said, "That's the hottest-looking outfit I've ever seen. Where'd you find it, if you don't mind my asking?"
"She isn't getting out of this little talk," Debra said. She sounded like a woman
speaking through gritted teeth. "Now, see here, Miss MacGregor—"
"Do call me Mary," Berry said sweetly. "I feel so sisterly toward you."
Debra, temporarily speechless, looked nauseous.
"Take that," Kelley said, clearly amused.
Berry cast Kelley a suspicious glance.
"Mary! Oh, Mary!" Cammy Osborne trotted down the hall at a rapid pace. Dismayed, Berry noted absently that although Cammy came from the direction of Wilburn and White, she hadn't come from the Wilburn and White office. "Are you ready? You haven't made other plans, have you?"
Saved, Berry thought. She'd leave the building with Cammy then find an excuse to avoid having a drink. "Not at all, dear. I'm just coming. Good day, Miss Reid. Sorry to
run, but you understand how it is when one is so popular."
"Miss MacGregor! Wait, please." Celia Reid approached from the Wilburn and White direction. "I'd like to speak to you, if I may."
"Mom, what are you doing here?" Debra stepped around the corner and into her
mother's view.
Celia Reid looked from Berry to her daughters, clearly shocked. "I came to speak to Miss MacGregor. What are the two of you doing here?"
"Looks like we all came to speak to Miss MacGregor. As she said, she's a very
popular person," Kelley said.
"Sorry to disappoint all of you," Berry struck in, "but I promised to meet my friend for a cocktail after work, and that is what I'm going to do. Now, if you'll excuse me—"
"You aren't going anywhere." Debra blocked her. "You're going to listen to us. You don't want Tyler. You just want to use him. Promise us you'll give him up, and we'll leave you alone."
"What makes you think I don't want Tyler?" Berry tossed her head back. "He's a very handsome man, in case you haven't noticed. And so rich," she added, recalling abruptly that she was still Mary MacGregor as far as the Reids were concerned. "And I think you're lying to me about his fortune. I'm going to ask him."
"He is not rich!" Debra snapped.
Cammy Osborne fidgeted. She glanced from Debra to Celia and looked more than
ever like a rabbit facing the barrel of a hunter's rifle. "Let's get out of here, Mary. Who
are these people?"
"What the hell is going on here?" a new voice demanded.
It needed only this, Berry thought. Tyler approached from the other end of the hall, with his father beside him. She observed with a sinking heart that his frown was
absolutely ferocious.
She smothered a groan. Tyler was not going to thank her for wreaking havoc in his immediate family. She had no doubt that Mason Reid had gone to tackle Tyler while his wife saw to her. Of all people, she should have realized the value of family ties.
She searched her mind frantically for something to say that would defuse the situation before Tyler reached them. She came up with nothing.
She should have taken the Reids into her confidence. Now it was too late. Tyler had a full-fledged scene on his hands, and he was not pleased about it at all. From the way he looked at her, he didn't find her sexy red suit much to his taste.
He still wore the cheap clip-on tie and short-sleeved, white cotton shirt he wore that morning. Judging from the expressions on his family's collective faces, they noted his departure from his usual sartorial elegance and were drawing their own horrible
conclusions.
Excerpt. © Reprinted by permission. All rights reserved.


Book Info:
When Berry Challoner arrives in Houston determined to solve her brother Daniel's murder, she knows Tyler Reid, his best friend and college roommate, is the perfect man to help her.
Berry's convinced that Daniel stumbled onto something criminal at the company where he worked, and she plans to go undercover to expose the killer. Berry knows next to nothing about business, but if she can get a secretarial job with one of the company's womanizing owners, she's sure that Tyler, a certified public accountant, can help her follow the money to the murderer.
Tyler loved Daniel like a brother, but he's not a fan of this crazy, spontaneous plan, even if he is mesmerized by Berry. When it looks like she's next on the killer's list, he'll have to challenge his milder instincts and go all in to save the girl he's beginning to fall in love with.
Sensuality Level: Sensual