Today it is my pleasure to Welcome romance author
Allison Butler
to HJ!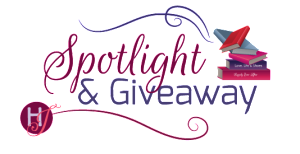 Hi Allison Butler and welcome to HJ! We're so excited to chat with you about your new release, The Thief

!


Thanks so much for having me back! Hi Everyone, just letting you know The Thief was first published as The Border Laird's Bride in 2013 but thanks to Escape Publishing, has had a makeover including a new title, a new 'hot man in a kilt ' cover and a hero name change to slot back into place as book 2 in my Borderland Brides series, as it was originally written. So excited!

Please summarize the book for the readers here: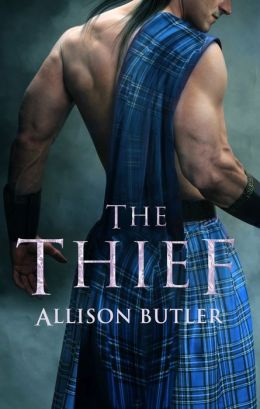 The Thief is the story of a Border laird in need of a bride to fulfil a promise to his father and the feisty daughter from a neighbouring clan who needs a home.

Please share the opening lines of this book:
Only a soul touched by madness would venture out on a bitter night such as this. Or a man determined to guard what was his. Lachlan drew a long, shoulder-lifting breath. The ice blanketing his fur mantle crackled, breaking the quiet. He slowly exhaled and a puff of frosty air clouded his view of the snow-encrusted north field and the herd of slumbering cattle within.
Please share a few Random facts about this book…
Kenzie, my heroine's name, can be either for a girl or a boy.
Lachlan was one of those characters that are so real that they just show up and almost write themselves onto the page.
I loved researching the Border horses that were affectionately called Galloway Nags.
Please tell us a little about the characters in your book. As you wrote your protagonist was there anything about them that surprised you?
Lachlan Elliot is a gorgeous, strong and kind hearted hero with a dash of humour and I love everything about him.
Kenzie Irvine is a feisty, generous and protective heroine with a soft heart and I love both her strength of will and her vulnerability.
Both are so giving but are afraid to risk their hearts.
What, in your mind, distinguishes this book from other books out there in the same genre?
Definitely the characters. I love both Kenzie and Lachlan and love how they fight for what they believe in.

The First kiss…
Despite Kenzie practically daring Lachlan to kiss her, this is Kenzie's First Ever Kiss and she has no idea how to kiss and breathe at the same time. Until Lachlan shows her.

Did any scene have you crying or laughing (or blushing) while writing it?
The scene in the laird's chamber just after they're married always makes me laugh.
'How else would you have gained my consent to wed you?'
Lachlan stared into her accusing eyes. His blood began to boil. Stubborn, infuriating wench. He could talk to her until the whiskers on his chin grew down to his navel, but he knew it would do no good.
'Whatever you believe, Kenzie, 'tis done and 'tis late. Get into bed.'
Her eyes widened. 'I will not lie with you.'
'Aye, you will. But not tonight.'
'I won't share your bed,' she said, stepping back into the shadows.
'Fine.' He raked his fingers through his hair. 'You have the bed, I'll take the chair.' He turned to look at the two wide chairs positioned before the flickering fire. It wouldn't be the first time he'd spent the night sprawled in one or the other.
'I'll not sleep in your bed. I'll take the chair.'
'Good God, woman. Take the chair, then,' he said grabbing a pillow and one of the furs from his bed and throwing them onto the closest chair. Withdrawing the dagger from his waistband, he tossed the weapon onto the bed. Lifting one foot, he reached for his boot.
'You can't mean to disrobe in front of me,' she said, mortified.
'Turn your back then, for I do not sleep clothed.'
If your book was optioned for a movie, what scene would you use for the audition of the main characters?
I'd use the scene where Lachlan proposes, but Kenzie continues to hold her silence, until the end. Here's a snippet –
'All I possess becomes my bride's the day we wed. My home is a castle. The people of clan Elliot are my family, and my garron, De Brus, is a sturdy mount and brave of heart.'
She stared into the fire, hard. Was talking his special form of torture?
'Aren't you curious to know who the lucky lass is?'
The only thing she was curious about was what he would do once she escaped.
'I also have a talent for making the ladies sing.'
Before she knew it, she found herself looking at him, watching his brows waggle above his glittering blue eyes, brows a shade darker than his wheat-coloured shoulder-length hair.
If you could have given your characters one piece of advice before the opening pages of the book, what would it be and why?
Risk your hearts. It will be worth it.

What are you currently working on? What other releases do you have planned for 2015?
I'm just about to submit my next book, which will be the first story in my Highland Brides series. The hero is one of the secondary characters in The Thief. At this stage, I'm not sure when it will be released.

Thanks for blogging at HJ!
Giveaway:

I'd like to giveaway one Kindle copy of The Thief 
To enter Giveaway: Please complete the Rafflecopter form and Post a comment to this Q:

If you had the chance to visit Scotland for a week, how would you spend your time?
1 – Being pampered in a castle?
2 – Hiking through the glens?
3 – Hiring a car and seeing as much as you can?
Excerpt from The Thief:
This is a snippet from Kenzie and Lachlan's first meeting –

Lachlan gave her his best laird's glare. She titled her chin and glared back.
The sound of galloping hooves echoed behind him. Wiser now, Lachlan refused to take his eyes off the bloodthirsty wench.
'You caught the thief, laird.'
'In a manner of speaking,' Lachlan said recognising Lundy's voice. Lachlan continued to watch the knife-wielding woman. Her gaze darted between Lachlan and his clansman.
'You're bleeding, laird,' Lundy said from beside him.
'Aye. A token from our thief.'
The woman looked from Lachlan's face to his arm, and then to the drops of blood staining the ice near his feet. All trace of colour leached from her elfin face and her huge brown eyes looked into his. The clatter of steel sounded as his dirk dropped from her hand to the frozen ground.
'Ah, Christ,' Lachlan muttered, lunging forward to catch her.
Excerpts. © Reprinted by permission. All rights reserved.

Book Info:
From Allison Butler, bestselling author of The Healer, comes a sexy new Scottish romance about a man in search of a bride, a woman in search of a home and an inconvenient attraction that can't be denied.
To fulfil his father's dying wish, Border laird Lachlan Elliot must marry and sire a legitimate heir, cementing his family's name in the tumultuous borderlands. But his marriage will be one of convenience.
Lachlan has no time for the pain and betrayal of love, and his land and position must always come first. So even when the spirited thief he catches stealing his horse turns out to be breathtaking – and appropriate – he vows to marry her, bed her, but never love her.
Kenzie never wanted an arranged marriage, but to be forced to wed the domineering laird who catches her thieving from his lands is even worse. Feisty, strong-willed and determined to make her own way, Kenzie may have no choice but to agree to the marriage, but she will never give up her independence. Lachlan may own her body, but he will never own her heart.
Meet the Author: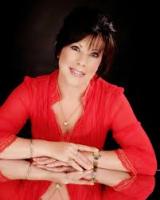 Allison Butler is an author of Scottish historical romance. She spent her early years in country New South Wales building pretend castles with hay bales and leaping white posts with her army of two older sisters and a younger brother. Many years later, with her mother's influence, she discovered a passion for words and history, read her first historical romance and was inspired to create her own. She writes in the morning and cares for the elderly in the afternoon. Her love of travel has given her the gift of many amazing sights but none more heart-stirring than the rugged beauty of Scotland. Allison lives in a small town in New South Wales, Australia with her very own Scottish hero and a Jack Russell named Wallace. Their two beautiful daughters have left the nest and have begun their own adventures. Allison loves travelling, taking photos, dancing like no-one's watching and seeing the sights from the back of her husband's motorcycle.
Website | Facebook | Twitter |