Today it is my pleasure to Welcome author
Michele Hauf
to HJ!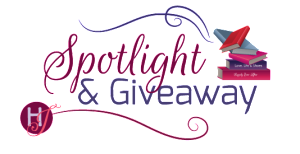 Hi Michele and welcome to HJ! We're so excited to chat with you about your new release, The Thief

!
Please summarize the book for the readers here: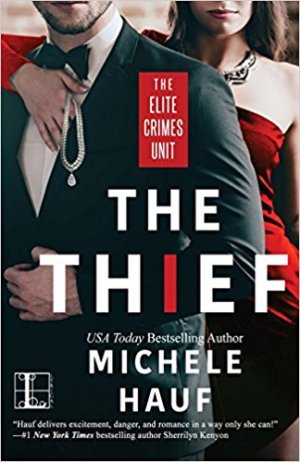 Two thieves are pitted against one another in a race to save the world (or a very small portion of it).

What's your favorite line(s) from the book?:
He had been forced to play nice with a cocky jewel thief who had an inordinate love for a strange cat named Chloe.
When you sat down to start this book, what was the biggest challenge you faced? What were you most excited about?
I love jewel thieves! There's nothing that excites me more about a story than sitting down and stealing diamonds and jewels on the page. It fulfills that career goal I had for becoming a jewel thief (I may have been very young when I set that goal).
The biggest challenge? Keeping the story packed with action and adventure but also making it very sexy. I think I was successful!
Please tell us a little about the characters in your book. As you wrote your protagonist was there anything about them that surprised you?
Xavier Lambert is the hero, a former jewel thief who is working for an elite white-collar crimes unit. He was recruited because of his thievery skills, and now he goes after thieves. He surprised me in that I thought he'd slip back into his old ways, but, well…you'll have to see if he does.
Josephine Devereaux is also a former jewel thief who is trying to live the hard way (honest life; no crime). And she's doing well until an ex-lover pulls her back in. She didn't surprise me. She's spunky ,sassy, smart, strong, and just the kind of heroine I love to write about.
What have you learned about your own writing process/you as an author while writing this book?
Some books come much easier than others. This one was easy. Well, never easy. But I enjoyed the subject and the characters so much some days it felt as if I was taking dictation while they told me where to go and what to write. It was awesome!

If your book was optioned for a movie, what scene would you use for the audition of the main characters?
I like the first meeting when the heroine surprised the hero at a fancy ball with a kiss. He doesn't even see it coming, and when she asks if he remembers her, and he does not, then the slap that follows was also unexpected for him.
—the kiss came out of nowhere.
A woman's mouth landed on his with a firm and intentional connection. Xavier ran his hands up her back instinctively, feeling the curve of her waist under sleek silk fabric. She felt right. Comfortable. But he hadn't seen her face and had no clue who she was, so he gently pushed her away.
Even in the shadows, her aquamarine eyes flashed at him amidst lush black lashes. Dark hair was piled high on her head like Audrey Hepburn. No jewels about her neck or at her ears. Her bare red lips curved into a smirk.
"Aw, you don't remember me, Xavier?" she asked.
She nudged his nose with hers and glided a hand down the front of his suit. Again the kiss connected with his mouth and this time he let it happen. Because it was a crazy, weird thing.
She tasted like champagne and caviar. Her body fit against his as if they'd done this a thousand times before. And her heat had already given him an erection. He wished she'd slide closer, rub her hip against him to increase the intensity of his hard-on, but he wasn't about to break the kiss to give orders. Instead, he pulled her in tighter, silently indicating that he wanted this dive into the unknown.
She took the command, sliding a bent leg along his thigh and hugging her mons against his erection. Mm…. how he loved a beautiful, intricate woman who knew exactly what she wanted.
And yet. Had she….? She had called him "Xavier." So few knew him by name. And those who did? He knew in return.
Out in the ballroom, a woman shrieked. The attendees rushed to her, the commotion drowning the orchestra's rendition of the French national anthem.
When the women pulled away, she blinked at Xavier and purred. "I could never forget your kisses," she said. "I lose myself in them."
She stroked his cheek, and he noted tattoos of tiny…cats on her inner wrist. He would have remembered such tattoos had he met her before. He never would have forgotten such gorgeous gemstone eyes.
"I…uh…." If he confessed he didn't know her, he might lose the chance for another kiss.
Then again, what the hell was he doing? He didn't need this distraction. He was on a job. And the alarm had just sounded.
Damn it. She'd actually pulled him out of focus. That had been some kiss. But he had to get out of here. Whatever ruckus was exploding on the dance floor only grew louder.
"Sorry," he said curtly, and tugged at his tie. "I don't know you."
"What? How dare you!"
The slap stung his cheek but bruised his ego much more sharply.
Readers should read this book….
if the like fun, action and adventure, fast-paced stories with romance and lots of sexy interaction.

What are you currently working on? What are your up-coming releases?
Currently finishing up AN AMERICAN WITCH IN PARIS (May '18).
Here's the list of my releases for the rest of the year:
April – THE THIEF
May – TAMING THE HUNTER
July – FROM THE DARK
August – THE FORGER
October – THE WITCH'S QUEST
November – A KISS OF FROST
December – THE CHAMELEON
Jan '18 – FIERCE MAGIC (Title may change)
May '18 – AN AMERICAN WITCH IN PARIS
Thanks for blogging at HJ!
Giveaway:

I have one digital copy of THE THIEF (epub) to giveaway.
To enter Giveaway: Please complete the Rafflecopter form and Post a comment to this Q:

I love a good heist story or movie! What's your favorite heist story? Movie?
Excerpt from The Thief:
Once again, Xavier shoved Josephine up against the wall, but this time it was to shield her from any more bullets coming from behind.
"Shoot him," Josephine commanded.
"Really?" He waggled the bowie knife before her; the only weapon he had. In his line of work, his body was the only weapon he'd needed. But his martial arts skills were worthless against a sniper.
"That's mine." She snatched the knife, but when she started to shove it at her waist—where she should have been wearing pants—she let out a frustrated sigh. "Hold this for me, will you?"
Smirking, he took the weapon. The blade was eight inches long, and he didn't have a leather holster to protect his eight inches from damage. There was no way that thing was going in his waistband.
"Who is that guy?" she asked as Xavier dared another look around the building corner.
The shooter had followed them from Josephine's apartment. "We should leave. He's on the run."
Pushing her onward, they headed down an alley. He wasn't sure of the direction they were headed, but he wanted to keep moving. He let her lead, thinking she must know the neighborhood.
"He's the countess's bodyguard," he said behind her. "I can't imagine he followed me from the charity ball."
"Yeah? Well, he didn't follow me. Nice. Bringing the party along with you. I didn't ask for this, Monsieur Renard."
"My name is not—"
Argument was futile. He'd make proper introductions later. If he deemed her worthy of such information. He'd not expected to become so entangled with this woman. This heist had become a literal fiasco.
"Maybe we should split up?" She stopped at an intersection of two alleys, a small cross of darkness that didn't capture any of the thin moonlight. Yet her white shirt called attention to them. If the fact she wore no pants did not.
Static crackled in Xavier's ear, reminding him he'd turned off the earpiece while waiting for the woman.
"Just give me a minute." He waved the knife, hoping the idle threat would be enough incentive for her to cool her jets.
He tapped the device in his ear. Kierce's voice whispered so rapidly, he missed the first few words. "…weapon is bigger than we'd expected. There is a compound of quadnite that takes a simple biological weapon that could endanger a dozen, perhaps cause a minor airborne emergency, and explodes that danger to massive proportions. If that recipe gets made and the weapon is released, it won't simply take out a few people, it could flatten the entire 8th arrondissement. That's the location I read on one of the girdles. We need to bring you in and reassess the mission plan, botched as it is."
"Can't do that at the moment. We're being pursued by the countess's bodyguard. He's got a gun and he's not afraid to use it."
A few seconds passed and Kierce confirmed. "Right. You're in the 8th. Don't risk going to your place. There's a safe house close."
"How did you—?"
"You haven't figured out by now you're always on my radar?"
So sometimes he forgot about the tracker he wore.
"Is the female thief with you?"
"She is." He eyed Josephine. She tapped her fingers impatiently against her wrist where she wore no watch, but instead, cats. He had seen that tattoo before. Where and when? But it had been slightly different. Only one cat then. Maybe? "Get us to the safe house and from there we'll regroup."
"Take a left on Rue Beaujon."
"Come on." Xavier grabbed Josephine's arm, but she struggled out of his grasp. He put up his hands placatingly. "Fine." Bowing low as if she were the countess in the ballroom, he entreated, "If you would be so kind as to accompany me, there's a safe house close by."
The thump of heavy-soled shoes pounded closer. Josephine bit her lower lip. Xavier could imagine the scenarios running through her thoughts. None of them were favorable. A thief forced to trust another thief? While being pursued by a maniac with a gun?
With a decisive nod, she rushed ahead of him. "Let's get moving!"
Excerpts. © Reprinted by permission. All rights reserved.

Book Info:
The Elite Crimes Unit works behind the scenes of Interpol—and employs some of the world's most talented criminal minds. Because as everyone knows, it takes a thief to catch a thief—or to seduce one . . .
The old farmhouse in the French countryside is a refuge for former jewel thief Josephine Deveraux. Admittedly, there aren't many men in the vicinity, but she has her cat to cuddle up with. It's a far cry from her former life, constantly running from the law, and she's enjoying her peace . . . until the intruder in the three-piece suit tackles her. He wants her back in the game, helping with a heist—and he's not above making threats to get his way.
Little does Josephine know that notorious—and notoriously charming—thief, Xavier Lambert, is after the very same 180-carat prize she's being blackmailed to steal. To his chagrin, he's doing it not as a free agent, but as a member of the Elite Crimes Unit—the team he was forced to join when his brilliant career came to a sudden end. And little does Xavier know that his comeback is about to include a stranger's kiss, a stinging slap, and a hunt for missing treasure—along with the infuriatingly sexy woman who's outfoxing him . . .
"Hauf delivers excitement, danger, and romance in a way only she can!" —#1 New York Times bestselling author Sherrilyn Kenyon
"Chock-full of non-stop action and excitement . . . supremely sexy." —RT Book Reviews, 4.5 Stars Top Pick
Meet the Author: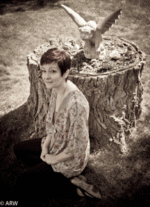 Award-winning author Michele Hauf has published over 80 novels in historical, paranormal, and contemporary romance, as well as writing action/adventure as Alex Archer and erotica as Michele Renae. The launch author for numerous series at Harlequin, she likes writing in a variety of genres and instead of 'writing what she knows' prefers to write 'what she would love to know and do' (and yes, that includes being a jewel thief and/or a brain surgeon).
She celebrates her 81st published book with THE THIEF.
You can email Michele at toastfaery@gmail.com
Website | Facebook | Twitter |