Today it is my pleasure to welcome author

Tara Sue Me

to HJ!
My Three Favorite Scenes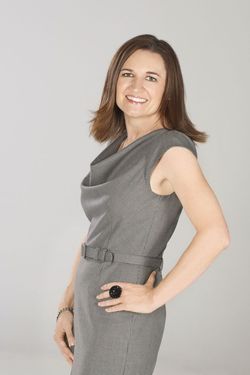 I was surprised to find I didn't have to think too hard about what my three favorite scenes were in THE TRAINING. In no particular order:
1) The Epilogue.
I love the epilogue for several reasons. It's written in omnipresent narration, which was new for me. I don't think I could do an entire novel in that POV, but it fits for the epilogue.
I wrote the epilogue when I was about halfway through the manuscript. Whenever I'd get discouraged with the story or felt as though I'd never get finished, I'd reread the epilogue and think, "This is where I need to get them. What do I need to do to make it happen?"
As to how it fits into the story, I think it wraps everything up and, without giving away too much, leaves the reader satisfied.
2) Chapter Twenty-One (Role-Play Chapter).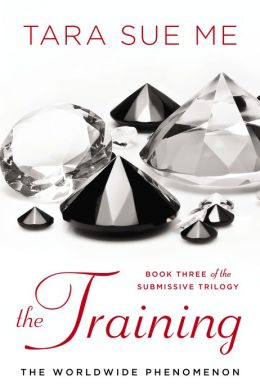 This chapter was just plain fun to write. There's not a lot of plot in it, but it follows an emotionally intense time for Nathaniel and Abby. By the time they made it through all that turmoil, I decided they were due for a little downtime. And what's a better downtime than sexy role-play?
While the basis of the chapter is sexy fun times, I do think there's a lesson Nathaniel and Abby learn in Twenty-One. Up until this point, so much of their weekend D/s time has been strict and rules based. But they see in this chapter that it can be fun, too.
3) Chapter Three (Library Time).
In this chapter, Nathaniel and Abby do what they never did in THE SUBMISSIVE/THE DOMINANT. They talk. Following their first time in the playroom after he recollars her, Nathaniel and Abby sit in the library and discuss how the evening went.
As one could imagine, it's strange and awkward and I hope I captured that this-is-new-and-kind-of-uncomfortable feeling. They're both learning in this chapter. They're both experiencing something they've never faced before. But it's important they do it because they're building the foundation for their new (and hopefully improved) relationship.
So those are my top three. If anyone's read THE TRAINING, I'd love to know your favorite scene!
Giveaway: first two books in the Submissive series

The Submissive + The Dominant (Print)  
To enter Giveaway: Please complete the 
Rafflecopter form and post a comment to this Q:

Have you read any of the books in the SUBMISSIVE Trilogy? If not let me know why you would like to win a copy 🙂
About the book:
The final book in Tara Sue Me's Submissive, series The Training is now available from Penguin NAL.
It started with a hidden desire.
Millionaire CEO Nathaniel West has always played by his own strict set of rules, ones he expects everyone to follow—especially the women he's dominated in his bedroom. But his newest lover is breaking down all his boundaries and rewriting his rule book.
Abby King never imagined that she would capture the heart of Nathaniel West, one of New York City's most eligible bachelors—and its most desirable dominant. What began as a weekend arrangement of pleasure has become a passionate romance with a man who knows every inch of her body and her soul – yet remains an enigmatic lover. Though he is tender and caring, his painful past remains a wall between them.
Abby knows the only way to truly earn his trust is to submit to him fully and let go of all of her lingering inhibitions. Because to lead Nathaniel on a path to greater intimacy, she must first let him deeper into her world than anyone has ever gone before…
About the Author
Tara Sue Me lives in the southeastern United States with her family, two dogs, and a cat.
Visit her online at www.tarasueme.com, www.facebook.com/TaraSueMeBooks or www.twitter.com/tarasueme.