Today it is my pleasure to Welcome author
J. Arlene Culiner
to HJ!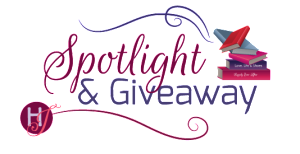 Hi J. Arlene and welcome to HJ! We're so excited to chat with you about your new release, The Turkish Affair!
Please summarize the book for the readers here: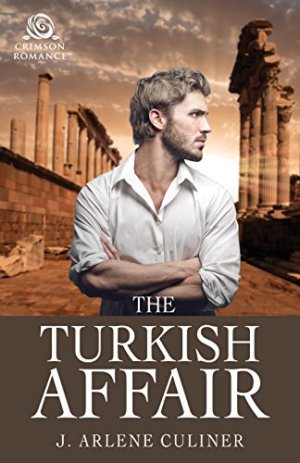 The setting for my romantic suspense, The Turkish Affair, is an archaeological site in central Turkey. My heroine, Anne, is a former American journalist who, after a scandalous affair with the wrong man, lost her job and her reputation. For the last ten years, she's been in hiding, living in backwoods Turkey, working as a translator. She's not interested in romance, an affair, or a partner: falling in love is just too painful. Besides, in any relationship, you have to reveal who you are — and that's something she'll never do.
My hero, Renaud Townsend is an archaeologist. He's passionate about his work, about ancient history, about discovery, and about keeping his independence. The last thing he's ever wanted is a permanent relationship: after the first excitement and immediate desire, he knows that any love story becomes humdrum, and that's what he's determined to avoid.
But what happens when there's instant attraction? When caring slips into the picture? When trust becomes important? Throw in some artifact theft, a difficult climate, corrupt police, a murder, an empty beige plain surrounded by dark mountains, and the story begins.

Please share the opening lines of this book:
Anne watched whirlpools of dust rise, shimmer briefly, vanish. Like phantoms. Ghosts of a forgotten world.
Please share a few Fun facts about this book…
Many events in this book are true:
Like my heroine, I worked as a translator and guide in backwoods Turkey.
The story of the police demanding that archaeologists verify whether smuggled coins are fake, is absolutely true. I accompanied three archaeologists on just such a mission.
Leyla, the very brave and rebellious young woman who rescues Anne from a dangerous situation on a back road, really does exist. I met her and her very conservative mother.
Once, on an archaeological site in Turkey, I briefly caught sight of a lean and elegant man. As he headed toward a jumble of smashed pillars, the bright sun caught the golden blaze of his hair. Who was he? I never found out, but he was the inspiration for Renaud Townsend, the hero of The Turkish Affair.
If your book was optioned for a movie, what scene would you use for the audition of the main characters and why?
I suppose some writers do dream of having their book optioned for a movie. I don't. The technique of writing a movie scenario is so totally different, and a script lacks colorful description. Not only that: when we watch a movie, we're passive; but when we read a book, we use our imagination actively. We picture the characters, we "see" landscapes, "hear" sounds, "touch" and "smell". Our intellect is stimulated; we're very involved.
I love creating atmospheres that are almost tangible, that will excite readers. So instead of a movie scene, here's a book scene from The Turkish Affair to enjoy:
Despite snarled traffic, Renaud managed to shoehorn the four-wheel drive into a space only a short distance from the police station. Grabbing his small leather case, he and Anne set out through the noisy commercial quarter where people thronged around makeshift stalls of heaped clothing, bright beads, wispy scarves, rolls of material, tools, string, cords, batteries, radios, even car parts of unidentifiable use. The smells were intense: herbs, roasting meat, stuffed mussels, fresh oranges, cheap perfumes, drains, carbon monoxide.
He observed the chaos with equanimity, even humor. For him, it was exotic enough to be appealing, and it made him fonder of the country. Not that he'd had much of a chance to appreciate it up until now, not with the heavy load of negatives he'd had to confront since arriving.
But this morning had a holiday feel to it: the air was salt-laden and breezy; he could glimpse an alluring turquoise sea between the white buildings; and he was sharing this experience—this entire day—with Anne. Briefly, his eyes traced the line of her cheekbone, the fine mouth, the loose flutter of her hair. Not too far from the surface was a passionate, warm woman, and that knowledge made him feel very good. And incredibly lucky.
What do you want people to take away from reading this book?
Of course, I want my readers to enjoy the lovely, sometimes difficult, romance between Anne and Renaud, but I'm also taking them on an exotic journey to a little known part of the world — backwoods Turkey — where, on an archaeological site, they'll experience the thrill of discovery as well as danger. In other words, I'm offering armchair travel at it's best: no last-minute panic of getting out to the airport; no check-in lines; no endless and bumpy plane ride. Only the pleasure of a good tale, and the chance to solve a mystery along with my hero and heroine.
What are you currently working on? What other releases do you have planned for 2016?
I'm presently working on 1) a creative non-fiction work about a small village in eastern Hungary, 2) a contemporary romance that takes place in Blake's Folly, the same Nevada community I used in my previous romance, All About Charming Alice, and 3) a series of portraits. All three projects are so different from each other, I'll have to wait and see which pulls the strongest. They'll all get finished eventually, I think, but none will be completed in the coming months. I need time to write a book, to perfect the story and refine the language.

Thanks for blogging at HJ!
Giveaway:

Ebook: The Turkish Affair by J. Arlene Culiner (Kindle – Mobi)
To enter Giveaway: Please complete the Rafflecopter form and Post a comment to this Q:

What do you prefer when reading a romance or romantic suspense? An exotic setting in a country you've never been to, or some familiar place, like your home town or city?
Excerpt from The Turkish Affair:
The door opened. Anne looked up. And froze. Speak of the wolf and you see his tail.
Renaud Townsend. She stared at his long, tight body, the tousle of sun-bleached hair. Noted again his casual, elegant saunter as he entered. Remarkable. But what was he doing here? What
mad coincidence had brought him to Necmettin's café? And now that he was here, how
could she avoid him? Get up and go home? Her fingers inched toward her purse strap in
preparation for the getaway, while she lowered her head and pretended to read. But,
despite her desire not to look, she couldn't help glancing up.
He was watching her.
Their eyes locked. Time became fluid, spilled out into a long, loose eternity.
Until, finally, he was moving again, easing his way toward her, stopping beside her
table, his blue eyes radiating intimacy.
Intimacy she didn't need. Or want.
"Hello." His voice was warm, coaxing. Very different from the tone she'd heard this
morning.
Speech temporarily deserted her. His eyes scanned her mouth slowly, and her throat
closed. His gaze was as intimate as a caress.
"I'm happy I've run into you again."
He meant it; she saw that. Did it mean he'd been looking for her? Combing the scruffy
town until he found her? Ridiculous. Why be preoccupied by a woman he'd met only
briefly?
"I want to apologize for my rudeness at the site this morning. I felt guilty all
afternoon."
She stared at him blankly. Humility was the last thing she'd expected. She fought her
curiosity … and lost the fight. "Guilty?" He didn't look like the sort of man who'd know
what the word meant. She had him pegged; she knew his type. He was a man who helped
himself to what he wanted and ignored the rest. As easy to read as a fluorescent billboard.
He nodded. "Please, let me explain."
But he didn't look quite so sure of himself now. And she felt herself relenting. "You
don't have to explain anything."
"Of course I don't have to." His lips twitched into a faint smile. "I want to. My
behavior was offensive."
She forced herself to shrug, as if his explanation didn't matter to her. She had to
discourage him, because friendliness was the last thing she needed from him. Arrogance
she could deal with; it would be easy keeping him at arm's length with that. But warmth?
Sympathy? She didn't think she was strong enough to handle those, not when his very
presence excited her, made her want to open up to him. "Explanations really aren't
necessary, Mr. Townsend. Please don't bother—"
"Not Mr. Townsend. Renaud. Just Renaud and Anne, okay?"
How calm, how vibrant his voice was. There wasn't the slightest trace of the
aggression she'd heard this morning. And first names were too intimate. She wanted to
stop him, say, "I don't want you in my territory. You spell trouble." She didn't want
complications and emotional upheaval. Those would churn up her daily life, turn it into
complete misery.
Yet it was a nice name. Renaud. She tried the weight of it in a part of her mind.
"Yes," she heard her own traitorous mouth murmur.
He indicated the second chair at Anne's small table. "Mind if I sit?"
Of course she minded. Or did she have a mind left at all? She shook her head. He'd
traded in the tight T-shirt for a loose, beige shirt that managed to suggest all the tight
muscles it hid. He still wore jeans, though. Tight, worn jeans outlining his thighs. His hair
had been brushed back into a semblance of order, but a few unruly curls invited her
fingers to touch.
"It's the first time I've been on a site in Turkey. I know nothing about local customs; I
don't speak a word of the language. And having responsibility for the site dropped onto
my shoulders only days ago made me less than pleasant this morning."
"I wasn't particularly charming either." She hadn't wanted to say that. Oh, why was he
making her say things she'd had no intention of admitting? The last thing she should be
doing was encouraging him, opening the door to easy conversation.
Excerpt. © Reprinted by permission. All rights reserved.

Book Info:
Anne Pierson was a top-notch Washington journalist until a liaison with the wrong man implicated her in scandal. Years later, she's hiding out in backwoods Turkey, working as a translator near the ancient Hittite site of Karakuyu, determined to keep her past a secret and avoiding personal relationships. But her quiet little world is turned upside down when she meets American archaeologist Renaud Townsend.
Renaud knows little about this foreign country or the project he's been sent to manage after the former boss disappeared. Anne's refusal to be his translator troubles him, but instinct tells him he can rely on her. Or is that only desire speaking? A lusty love affair for the duration of the summer dig would definitely help him adjust.
When Anne's reputation links her to stolen artifacts and murder at the site, their budding romance comes skidding to a halt. To clear her name, she must sacrifice her safety and reach out to trust Renaud. But is there enough time to give love a second chance?
Sensuality Level: Sensual
Book Links:

Meet the Author: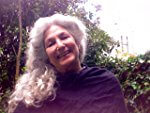 Born in New York, raised in Toronto, J. Arlene Culiner has spent most of her life in England, Germany, Turkey, Greece, Hungary and the Sahara. She now resides in a 400-year-old former inn in a French village of no interest and, much to public dismay, protects all creatures, especially spiders and snakes. She works as an actress, a photographer, a contemporary artist, a musician, writes mysteries, history books and perfectly believable romances. Her heroines are funny and gutsy; her heroes, dashingly lovable; and all are (proudly) over the age of forty. The Turkish Affair is her fourth romance.
Website | Facebook | Twitter | Instagram | GoodReads |