Today it is my pleasure to Welcome author
Amanda Cinelli
to HJ!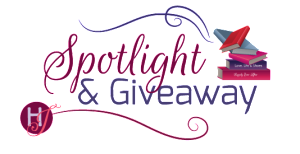 Hi Amanda and welcome to HJ! We're so excited to chat with you about your new release, The Vows He Must Keep!

Hi Everyone, Amanda Cinelli here!

Please summarize the book for the readers here: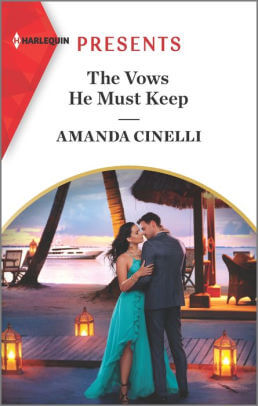 After her twin brother's tragic death tears her world apart, Daniela Avelar has no choice but to step in and take the helm of his global yacht empire to preserve his legacy. But to prevent corporate mutiny, she needs to track down his business partner Valerio Marchesi, a one time riviera playboy who is now rumoured to have gone mad with grief since bearing witness to the murder of his best friend.
When Valerio discovers that dangerous forces are closing in on them again, he knows the time has come to fulfil the vow he made to his best friend. He must convince Daniela that marriage to him is the only way to keep her and her family's powerful legacy safe, even if it means playing the role of her passionate protector in their supposed whirlwind romance. But as they near their wedding day, it becomes more and more difficult to determine what part of their passion is staged and what is real.

Please share your favorite line(s) or quote from this book:
'You had me drugged and loaded onto one of my own company's yachts. And then you turned my own crew against me?'
'Our crew.' She smiled sweetly. 'You forget that I've got quite familiar with all the staff in our employ over the past six months, partner.'
Please share a few Fun facts about this book…
The hero of this book is actually the younger brother of the hero in my second book, The Secret To Marrying Marchesi.
Daniela is a confident, body positive, plus-sized career woman and she is my favourite heroine that i've written to date.
I wrote this book during Nanowrimo last year, it practically flowed from my fingers onto the page and got me back loving writing again after a very difficult year.
There are a couple of minor characters in this book that seemed to take on a life of their own as the story progressed. I think will be getting their own story at some stage….let me know if you can guess who i'm talking about!
What first attracts your Hero to the Heroine and vice versa?
They have known eachother for a very long time as the hero is the heroine's twin brother's best friend and their relationship has always been love/ hate. Valerio had always been possessive of Dani but knew she was a forbidden fruit he must not touch, out of respect to his friend. He loves how intelligent and skilled she is with her career as a PR strategist, even if seeing her curves taunt him from across the boardroom have always driven him insane.
Daniela had long harboured a secret crush for Valerio but was too intimidated by the beautiful women he dated to ever act on it. She was always attracted to his adventurous spirit and how loyal he is to his family and friends.
Did any scene have you blushing, crying or laughing while writing it? And Why?
There is one scene with a snake in a pool that made me laugh so hard when I re-read it….
"It won't hurt you. The only poisonous snakes on this island are a lot smaller than this large lady.'
'Lady?' she squeaked, incredulous. 'I'm a large lady—that is a gigantic reptile. Seriously, I'm in mortal danger here and you're being respectful of that thing?'
Valerio waded into the pool with slow, purposeful strokes. He reached her side in seconds, placing a finger against her lips. 'Careful. She might hear you and take offence.'
Readers should read this book….
because it is a fresh take on the friends to enemies to lovers trope while also mixing in some forbidden attraction and engagement of convenience, topped with some plus size heroine magic!
What are you currently working on? What other releases do you have in the works?
I've been working on a trilogy about three half brothers and their collective race to wed in order to claim their late father's empire, heavily inspired by retellings of my favourite greek myths. I'm currently finishing up revisions on the first book, aka Eros and Psyche, and am about to start the second for nanowrimo. It's a retelling of the Pandora's Box myth and features an autistic heroine and her ruthless greek boss who is in urgent need of a bride!
Thanks for blogging at HJ!
Giveaway:

I'll be choosing one lucky winner from the comments to win a signed copy of The Vows He Must Keep and also an exclusive copy of Book two in the duet, Returning To Claim His Heir which doesn't release until January 2021! This giveaway is open internationally!
This is a great chance to win two signed books!!
To enter Giveaway: Please complete the Rafflecopter form and Post a comment to this Q:

We can't all get proposed to by a billionaire on a superyacht but my own prince charming still did a pretty good job! My husband chose to surprise me on Christmas day 2011 with a room filled with candles and flowers before getting down on one knee and earnestly asking me to be his wife. Much to the detriment of his nerves, I was so stunned, I forgot to say yes until he frantically repeated himself a few times! Do you have a great engagement story to share?
Excerpt from The Vows He Must Keep:
OH, GOD…' DANI breathed, staring up into the azure blue depths of his eyes and praying that she could maintain her composure. She looked around at the beautiful people surrounding them, oblivious to the fact that her entire world had shifted on its axis. 'We can just make the announcement tomorrow somewhere…please.'
'This needs to be convincing, Daniela.'
His voice was gravelly and low in her ear, making her skin prickle. She knew he was right. This was the kind of guest list, with the kind of publicity reach, that could undo every single bit of questionable press Velamar had got in the past six months. It was the perfect way to take control of the media narrative while also taking steps to secure her safety. She tried not to imagine the
backlash—the sniped remarks about why a man like him would choose her.
She prided herself on being self-sufficient. On having walked away from her ex because he'd assumed that she would change her iron-clad life plan to fit around him. And now here she stood, contemplating entwining her life and everything she owned with the one person she had sworn never to trust again. This wild, reckless playboy had somehow become the only solid land within reach in a dangerous sea.
She shook her head, hardly believing what she was about to do. 'Okay, but…but you need to get down on one knee,' she breathed, hardly believing the words coming out of her mouth.
'Are you organising my proposal?' His eyes sparkled with mirth. 'Do you have a preference for which knee I use?'
'Be serious. Just… It's more romantic that way.'
One dark brow rose in disbelief, and for a moment she expected him to argue. But then he raised both hands in mock surrender and took a step backwards.
A single gesture to a nearby server gave a signal that he wished to grab everyone's attention. Somewhere nearby silverware was clinked gently against a glass and a lull fell over the party, the string quartet slowing their melody to a stop. Dani felt her heartbeat pound in her ears as Valerio met her eyes and then lowered his impressive frame gracefully down onto one knee.
Dani tried not to be hyper-aware of the dozens and dozens of stunned eyes and gasped breaths as everyone became glued to the tableau unfolding in their midst. It was one thing to be in business mode amongst them, but this was so far out of her comfort zone she almost felt like taking her chances overboard. Never mind her lifelong terror of swimming in the open sea—anything was preferable to feeling this exposed.
Valerio looked up at her, and for a moment, Dani forgot to breathe. This painfully gorgeous man was every woman's dream. It was almost too much to take in the sincerity on his handsome features as he cleared his throat and reached for her hand. And she had never understood the term fluttering when it came to heartbeats, but there was no other way to describe the strange thrumming in her chest as Valerio gently lowered his lips and pressed a featherlight kiss against her fingers.
'This will come as a shock to many of you, but Daniela and I have been keeping a large part of our life private for a long time now.' Valerio's voice sounded huskier, his accent more pronounced, and his eyes never wavered from hers as he continued. 'Darling, I know we said we would wait, but I want to share this moment with our guests. Daniela Avelar, will you do me the honour of becoming my wife?"
Excerpt. © Reprinted by permission. All rights reserved.


Book Info:
A pledge to protect…
That will be tested at the altar!
After tragedy strikes, Daniela Avelar steps up as CEO to her brother's global yacht empire. But to prevent corporate mutiny, she needs the help of his business partner, Valerio Marchesi.
Little does Daniela know that Valerio has already sworn to keep her safe. And when the tycoon discovers she's in grave danger, he insists she become his bride! He'll risk the unavoidable chemistry that sparks every time they lock eyes. Because this engagement of convenience is anything but… It's a red-hot fire burning out of control!
Book Links: Amazon | B&N | iTunes | kobo | Google |


Meet the Author:
Amanda was born into a large Irish-Italian family and raised in the leafy green suburbs of County Dublin, Ireland. After dabbling in a few different career paths, she finally found her calling as an author after winning an online writing competition with her first finished novel. With three small daughters at home, her days are usually spent doing school runs, changing diapers and writing romance. She still considers herself unbelievably lucky to be able to call this her day-job.
Website | Facebook | Twitter | Instagram | GoodReads |