Today it is my pleasure to Welcome author
Elizabeth Hayley
to HJ!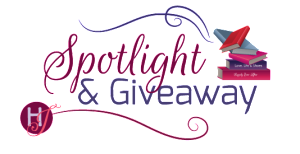 The author of Just Say Yes is back with another sweet and sultry Strictly Business novel about working hard and falling harder into an unexpected romance…
Please summarize the book a la Twitter style for the readers here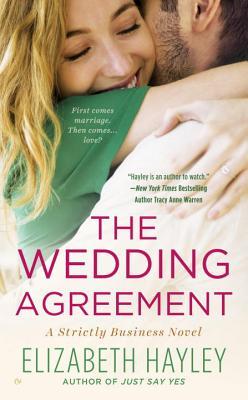 Beautiful girl fakes engagement with hot FBI agent in order to help him spend time with his daughter. But pretend feelings quickly give way to real ones.
What's your favorite line(s) from the book?:
This is such a hard question, and we kind of hate that you asked it haha. Just kidding. But we can't narrow it down to one line, so you'll get a few.
But now, as she stared at her reflection—her blond hair falling delicately over her shoulders, her eyes staring back at her—she couldn't see herself any other way. She looked like a bride. And more shocking was that she felt like one.
The stinging that developed in the corner of her eye as she blinked back a tear told her all she needed to know. That this would've been the dress. Her dress. She wondered if this was what all brides felt when they found the perfect gown to wear down the aisle to marry the perfect man.
Because she was pretty sure she'd found both.
Please tell us a little about the characters in your book. What first attracts your Hero to the Heroine and vice versa?
Alex and Cass both struggle to find a balance between their personal and professional lives, but that struggle manifests differently with each. Alex is an FBI agent so his professional life sometimes does need to take precedence over other things. Cass is in public relations, so her job is also demanding, but she avoids a lot of things in her personal life that she ends up discovering she wants more than she thought she did.
When you sat down to start this book, what was the biggest challenge you faced? What were you most excited about?
The biggest challenge we faced by far was the fact that Alex is divorced and his effort to get custody for the summer is the driving force behind the plot. We didn't want to seem like Nina's [Alex's daughter] feelings didn't matter or portray her as a pawn in the love story between Alex and Cass. We had a long discussion with our editor and agent about how to keep the story realistic while also being sensitive to the fact that there was a child involved. But we were also most excited by the challenges we faced in navigating this plot line.
Is there certain trait or je ne sais quoi that you find all your heroes have? Why do you think that is?
I think a common element that a lot of our heroes have is that they are realistic. Though they have many of the attributes that we wish our significant others would have, they also possess certain traits that our husbands and boyfriends do have–humor, compassion, protectiveness.
The First Kiss…
… in five words: 

Smoldering and led to sex.
What, in your mind, makes this book and/or series stand out?
This series is a mixture of sweet, sexy, emotional and humorous. There are real-life issues that we hope readers can relate to, but nothing about these books is too heavy. Each book in this series is also a stand-alone.
Did any scene have you laughing or crying (or blushing) while writing it?
There's a scene that Elizabeth wrote where Cass and Alex screw in an alley after they leave a bar together. It's super hot and one of those scenes that we'd all love to experience but probably never will. Here's a teaser…
Cass made her way into a narrow alleyway between two large brick buildings. She walked in just enough for the streetlights to cast a pale glow on them, and then turned toward one of the walls, resting her arms against the brick. She pitched forward slightly, arching her back and sticking out her ass. "Fuck me, Alex."
It took him a second to get over the thrill of her words, but he recovered quickly, stepping up behind her and rubbing his cock against her ass. Even through two layers of denim, the feeling was amazing. "You're really going to give it up to me on the street? You are a dirty, dirty girl, Cass. I fucking love it."
Alex's hands were everywhere, roaming over her body, completely unsure of where they wanted to settle. Finally they stopped to pop the button on her jeans and lower the zipper. He pushed her pants and thong down roughly, lowering them just enough to give him the access he needed. He let his fingers drift over her clit and through her wetness. He'd never been so turned on, and it felt like she was right there with him. Undoing his own jeans, he pulled the material down enough to free his straining erection. He dragged it through her crease, pushing his cock back and forth between her thighs.
"Stop teasing," Cass scolded breathlessly.
When Alex walks into a room, what song is playing? For Cassidy?
Alex- "Superman" by Five for Fighting
Cass- "Rockstar 101" by Rihanna
What are you currently working on? What other releases do you have planned for 2016?
Right now we're working on the second book in The Diamond Trilogy, which is our serial with James Patterson's new romance imprint, BookShots Flames. The first book installment is called DAZZLING, which will be out in September. Book two is called RADIANT, and that should be released in November.
We also have a proposal for a romantic suspense series out on submission right now.

Thanks for blogging at HJ!
Giveaway:

2 Print copies of THE WEDDING AGREEMENT(A Strictly Business Novel) by Elizabeth Hayley
To enter Giveaway: Please complete the Rafflecopter form and Post a comment to this Q:

Do you love weddings or hate them? Why?
Excerpt from The Wedding Agreement:
Alex scanned the pairs of familiar eyes that had been trained nervously on him since he arrived at Lauren and Scott's. "What?" he asked cautiously. "Why are you all staring at me like that?" He tossed his beer cap in the trash and leaned against the rail of the deck before taking a long drink.
Lauren elbowed Cass in the ribs, causing a loud squeal to escape from her. "Tell him." Cass glanced from side to side at her friends, like she was waiting for someone to speak so she didn't have to. No one did.
Alex's eyes stayed fixed on Cass as he spoke. "Better just to come out with it. You know I'm trained in interrogation techniques."
"Fine," Cass replied. "It's not even that big of a deal."
Out of the corner of his eye, Alex noticed Xavier biting his lip. "I know it isn't anything with Nina. You said you guys had a nice afternoon." Alex put his beer down on the deck railing and moved it between his fingers. Then he let out a long sigh. "Tessa said something to you, didn't she?"
Cass spoke softly but her voice exuded the same confidence it always did. "Well, yeah, but it isn' t—"
"Don't tell me it isn't a big deal. It is to me." Alex could hear the anger that now laced his words. "It's bad enough Tessa's always laying into me. But now she's bringing my friends into it?"
Cass kept her voice steady, but Alex could sense her hesitation. "I was going to say that isn't why everyone's acting weird. Tessa's comment to me," she clarified. "She did say that you had a lot of nerve giving her crap for leaving Nina with her grandparents, who at least Nina knows well, when your only option is to leave her with a virtual stranger. But it was what I said in response that you may have an issue with."
Alex looked at her curiously. "What did you say in response?"
"That I wasn't a stranger."
"You're not." Alex looked confused.
"I said I was your fiancée."
Alex looked desperately around at his friends for a hint that this was some sort of joke. But he didn't find one. When his eyes found Cass again, she nearly winced. "My what?" he asked, his voice rising. "Please tell me I just misheard you—that you did not just tell my ex I got engaged to someone she hadn't even met until tonight."
Cass remained silent.
Alex threw his arms in the air. "Oh, this is fucking great. So now my ex—who already thinks I'm an unfit parent—also thinks I found a new mother for our daughter."
"I'm not Nina's new mother. That's insane," Cass said.
"I fucking know it's insane," Alex nearly yelled. "You know what else is insane? You!"
Alex ran a shaky hand through his hair and plopped his elbows onto the deck railing. As he collapsed his head into his hands, he caught a glimpse of Scott ushering the guests on the deck into the house to give Alex and Cass some privacy. In his anger, he'd forgotten anyone was even watching. By the time Alex had calmed down enough to turn back toward Cass, they were alone.
Excerpts. © Reprinted by permission. All rights reserved.
Book Info:
Love doesn't always follow the same schedule…
Alex Walker doesn't need a woman in his life. In fact, he doesn't have time for one. Between his career in the FBI and the demands of being good father, romance is an unwanted distraction.
Likewise, Cassidy Mullen is fine on her own. The independent career woman has never had a husband in her plans—forget about kids. But when her friend Alex gets into a bind with his ex over their daughter, Cass finds herself suddenly playing the part of Alex's stable, child-loving fiancée—and liking it a lot more than she'd care to admit.
Soon Alex and Cass can't deny the real passion growing between them. But as fake affection turns into real love, Cass and Alex will have to make a choice: say "I Do" to their feelings or give up on happily-ever-after for good…
Book Links:

Meet the Author: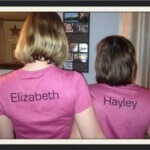 Elizabeth Hayley is the penname for "Elizabeth" and "Hayley," two friends who have been self-publishing romance novels since 2013. They are best known for their Pieces series, including Perfectly Ever After, Picking Up the Pieces, and Pieces of Perfect, and their Strictly Business novels, including Just Say Yes and The Best Medicine. They both live with their husbands and young children in Pennsylvania.
The second book in their Strictly Business series, Just Say Yes, is a finalist for a RITA award this year, and they are also writing a book with James Patterson's new imprint BookShots Flames.
Facebook Fan Page: https://www.facebook.com/elizabethhayleyauthor/
Friend us on our author page: https://www.facebook.com/elizabeth.hayley.1
Twitter: @ehayleyauthor
Email: elizabethhayley12@gmail.com