Today it is my pleasure to Welcome romance author
Melanie Hudson
to HJ!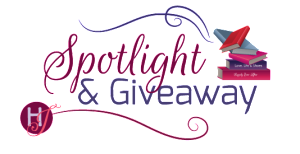 Hi Melanie and welcome to HJ! We're so excited to chat with you about your new release, The Wedding Cake Tree

!
Please summarize the book for the readers here: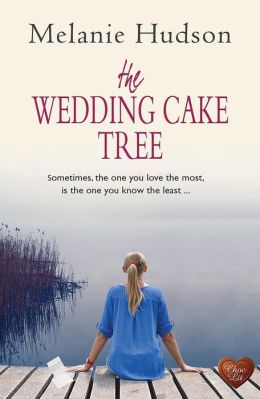 The novel is about the many different types of love – parental love, passionate love and love for one's country. It considers the question of how much we know those that are closest to us, and how much we actually need to know them deeply without becoming intrusive (especially our parents). The novel begins at a solicitor's office at the reading of the mother's (Rosamund's) will. The daughter, Grace, discovers that, in order to inherit, she must go on a journey to all the locations that were important in her mothers' life and read a letter from her mother at each one. Grace learns through the course of the letters that she hardly knew anything about her mother's past, but in discovering how her mother lived her life before she was born, Grace begins to question her own life choices – as does her travelling companion, Royal Marine, Alasdair Finn. The novel journeys around stunning landscapes in the British Isles; it is an adventurous journey of a lifetime that has made readers laugh out loud and cry within the course of a few pages. It is much much more than just romance (as many 'romance' novels are).

Please share the opening lines of this book:
'My mother died unexpectedly on the day when the last lingering rose of autumn lost its bloom.'
Please share a few Random facts about this book…
The Wedding Cake Tree is a unique, incredibly beautiful variegated-leaved, tree that I first saw in all its glory at The Garden House near Dartmoor, Devon – it is my favourite tree.
The character of Alasdair was based (on a very basic level) on a soldier I met briefly in Iraq.
The novel was short-listed for the HarperCollins Peoples' Novelist Competition.
Of all the locations in the book, it is impossible for me to choose a favourite place.
I wrote most of the novel in coffee shops in Dubai.
I found a painting on Google that I used in the book. I contacted the artist and asked if I could use the painting in the book – we have since become good friends. He's called Robert Kelsey.
Please tell us a little about the characters in your book. As you wrote your protagonist was there anything about them that surprised you?
Grace. Most of the novel is written in Grace's voice. As the book begins she is a professional photographer living in London who is struggling to cope with the loss of her mother – she is an only child with no extended family. She always seems happy to hide behind the camera and although she had her voice professionally trained and could have been very successful, she shied away from performance due to terrible stage fright. She's single, lonely and lost, and her mother knew this when she died which is why she sent of a journey with Alasdair.
Alasdair. My favourite character. He is a Royal Marine war veteran who made the best of himself in life despite a troubled childhood. He knew Grace's mother, Rosamund, very well (he used to go to her retreat – Grace's childhood home – in Devon). Alasdair is a gentleman (but he isn't too perfect); he is immensely capable and is, to a certain extent, the alpha male, but in a non-smarmy, extremely lovable way. He is dedicated to his military life and this means that his private life has always taken second place but also that he has become deeply troubled by some of the things he has been involved in during his military career – as he travels he begins to wonder about the course of his own life, too.
Rosamund. We hear Rosamund's voice through the course of her letters and it is Rosamund's life story that the whole story hangs off – and where most of the emotion of the novel stems from. I don't want to give too much away about Rosamund, because it is through unravelling her life story (while spending time in places that were important to her) that the story unfolds. I admire Rosamund, although she couldn't help but interfere in her daughter's life in the end (but in a good way). Rosamund has a love for nature and her garden. She planted a tree in all the places of significance in her life – Grace and Alasdair go in search of the trees, including, of course, The Wedding Cake Tree which is the 'family tree'.
As you wrote your protagonists was there anything about them that surprised you?
Protagonists always surprise you because they can do the most unexpected of things. The character that surprised me the most was Alasdair – he was actually much more sexually powerful than I had imagined!

The First kiss…
The first kiss was a classic movie kiss – it had to be because I made my poor protagonists wait an absolute age before it happened (the best things come to those who wait!).
What scene was the hardest to write? Why?
The scene that was the hardest to write was the ending, but I absolutely cannot give you an excerpt because that would give the game away. Needless to

If your book was optioned for a movie, what scene would you use for the audition of the main characters?
If my book was optioned for a movie I would use the scene where Alasdair and Grace meet each other for the first time to audition the characters – that way I would be able to see if the chemistry was right from the off. That first meeting says so much about their personalities – it would be perfect.
'I spotted Alasdair immediately. He hadn't noticed me arrive; he was engrossed in a book while making notes on a writing pad. His right foot was perched jauntily on his left knee and the book was held a significant distance from his face. I thought, that one needs glasses. A split second later another thought crossed my mind – Oh Lord, he's gorgeous!'
If you could have given your characters one piece of advice before the opening pages of the book, what would it be and why?
Advice for my characters? Actually, I wouldn't give them one scrap of advice. The whole point of the physical journey they travel on is that they are learning from their experiences (and from Rosamund's life) to come to their own conclusions, in their own way, without help from others (as I grow older I'm learning not to give out advice – I usually find that we all get to where we need to get to in the end, no matter what anyone else might say).

What are you currently working on? What other releases do you have planned for 2015?
I'm currently working on my second novel, Indigo Starlight, which I absolutely love. It's a romantic comedy with a difference. Indigo Starlight is a Royal Navy Helicopter pilot who buys a woodsman's hut in Woody Bay in North Devon – it just happens to also be the place she was abandoned as a baby. Indigo returns to Woody Bay to build herself a house and uncover the real story of her abandonment. She becomes best friends with a monk, and white witch, and artist and a tramp – I'm loving it but it's taking me a very long time to write. We discover that Indigo Starlight is also an expression that means Nirvana, and seeking the ultimate happiness is something that fascinates me.

Thanks for blogging at HJ!
Giveaway:

Print copy of THE WEDDING CAKE TREE (US). Ebook for International Winner.
To enter Giveaway: Please complete the Rafflecopter form and Post a comment to this Q:

Do you enjoy stories that are told through a series of letters or emails? Why/Why not?
Excerpt from Indigo Starlight:
Here is an excerpt from the first chapter to Indigo Starlight. Indigo has received a marriage proposal from her Navy boyfriend (via email). Here is her response:
From: Lieutenant Commander Indigo Starlight
To: Lieutenant Frederick Baines

Title: re: Don't skim over this, Indigo. It's important.

Dear Fred.

Life at the pointy end is the same old, same old, and I must confess to feeling a little tired. Yesterday was a particularly bad day. We were tasked to an RV (I won't go into the details on an insecure link) but when we arrived, the guys were already struggling to maintain their position and we took a crazy amount of fire. The airframe was shot-through on the underbelly, and I really thought it was finally going to be my turn to be carted onto a C17 in a wooden box draped in the flag – bloody nightmare. I have this unshakable image in my mind of looking back into the cab and seeing one of the soldiers cradling his mate in his arms. I've seen some shocking things over the past fifteen years – as you have – but this latest image is staying with me for some reason.
Hey ho, mustn't grumble. Oh, the boss is getting worse by the way. To add to the habit of picking his nose, he now has worms – at least, I think he has worms, he keeps scratching his arse. I sprinkled a worming tablet into his coffee today (the interpreter got it for me from a local goat farmer) and fingers crossed it will do the trick, but If he has piles rather than worms then I'm stumped (maybe I could grapple him down and then use the fire-starting kit from my survival tin to heat up my aircrew knife and cauterise them). Also, I Googled, 'How to stop your child picking his nose', but I can't get hold of any itching powder, not even from the marines (please send).

Regarding your proposal.

My immediate reaction is to follow the lead of Miss Elizabeth Bennett and quote Austen i.e.
'… had you asked me in a more gentleman-like manner,'
– or –
'Sir, I am sorry to have caused you pain, it was most unconsciously done … ' etc. etc.

But as you haven't got a clue what I'm talking about, here are my own thoughts (they are not in order of significance):

1. An email proposal, Fred? Really?
2. You need to know that the word 'whoopee' is intensely irritating and even a little camp. If you want good sex, don't use it.
3. Thank you for reminding me, but I'm well-aware that I'm a woman. I know this because I don't have the inconvenience of adjusting my cock two-thousand times a day – you can't know what a relief this is.
4. My clock isn't ticking. A ticking clock is society imposed tosh. I wish there were no clocks, we would all feel a lot more free.
5. Your email did not include the word love, not once.
6. I have never knowingly run away from any marriage proposal and now wish to justify my actions in Kenya. I absolutely did not intend to jump off that ledge when we were out hiking. As I said (several times) a giant orange spider with enormous teeth and goggle eyes was climbing up my leg (the right one) and so running and jumping was an automatic response. How could I know that the poor South African woman (what was her name, again? – the lady with the lisp?) would panic and jump down the gully with me? Her subsequent cardiac arrest was, I admit, unfortunate, but what on earth was she doing trekking up a mountain harbouring such a condition (heart, not lisp). Anyway, you were so cross at me I felt compelled to clamber into the air balloon, throw out the sand bags and bugger off. On reflection, I'm truly sorry you were left behind – was it a horribly long walk back? The fact that I ended up in Ethiopia was, again, unfortunate, but I was blown off course by the wind. I have learnt that balloons are not nearly as controllable as helicopters; c'est la vie!
Excerpts. © Reprinted by permission. All rights reserved.
Book Info:
Can a mother's secret past provide the answers for a daughter's future?
Celebrity photographer Grace Buchanan has always known that one day, she'd swap her manic day job for the peace and quiet of her beloved childhood cottage, St Christopher's – she just didn't expect it to be so soon.
At the reading of her mother's will, she's shocked to learn that she hardly knew Rosamund at all, and that inheriting St Christopher's hangs on one big – and very inconvenient – condition: Grace must drop everything for two weeks and travel the country with a mysterious stranger – war-weary Royal Marine, Alasdair Finn.
Caught in a brief but perfect moment in time, Grace and Alasdair walk in Rosamund's footsteps and read her letters at each breathtaking new place. As Grace slowly uncovers the truth about her mother's incredible life story, Alasdair and Grace can't help but question their own futures. Will Rosamund's madcap scheme go to plan or will events take an unexpected turn?
An emotional, fun-filled and adventurous journey of a lifetime.
BuyLinks:
Amazon UK: http://goo.gl/hIwKKp
Amazon US: http://goo.gl/ZqB7mo


Meet the Author: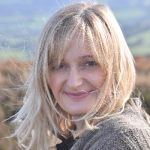 A Yorkshire lass first and foremost, Melanie left her native county in 1994 when she joined the Royal Air Force as an Air Traffic Control Officer.
Melanie enjoyed the nomadic lifestyle awarded by her military career. In addition to working at several air stations throughout the UK, she experienced an operational tour in the Balkans during the Kosovo Crisis in 1999, and served as air liaison officer with the British Army during their insurgence into Iraq in 2003.
In May 2004 she transferred to the Royal Navy Air Traffic Control Specialisation, the highlight of which was an exhilarating stint in HMS Invincible. Melanie had a son in 2007, before retiring from military life in 2010, after which she moved to Dubai temporarily where she finally found the time to pursue her passion for writing. She wrote the majority of her first novel, The Wedding Cake Tree, while sitting in a Japanese tea shop overlooking the Burj Kalifa.
Melanie is happiest when wandering in the wilds of the Scottish Highlands (pretending to be all mysterious and romantic). Melanie lives in Devon.
https://www.twitter.com/Melanie_Hudson_
http://www.melanie-hudson.co.uk/