Today it is my pleasure to Welcome author
Katee Robert
to HJ!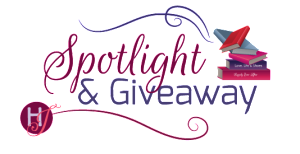 New York Times and USA Today bestselling author Katee Robert continues her smoking-hot series about the O'Malleys-wealthy, powerful, and full of scandalous family secrets.
Please summarize the book for the readers here: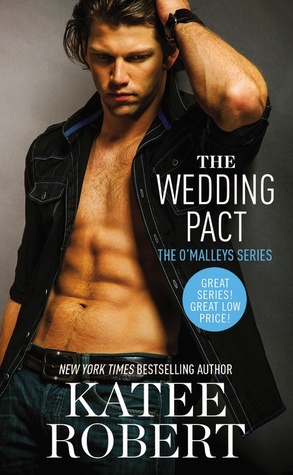 In The Wedding Pact, Carrigan O'Malley and James Halloran fall for each other despite the fact that their families are enemies in a very real way—and she's on the verge of being married off to another man.

Please share the opening lines of this book:
James Halloran drank his beer and did his damnedest not to look like he was searching the dance floor below for someone specific. Just like he hadn't shown up here five nights a week for the last four months, even though he was needed elsewhere. With his old man in the slammer and his little brother causing more problems than he fixed, all of James's attention should have been on getting his people back onto stable ground.
Please share a few Fun facts about this book…
It has the single hottest phone sex scene I've written to date!
I kind of feel for the bad guy, Dmitri, in the process of writing The Wedding Pact.
James managed to surprise me about half a dozen times throughout the book. He's so alpha and in charge and the way he interacts with Carrigan is so cool.
What, in your mind, distinguishes this book from other books out there in the same genre?
The O'Malley series is fun because it melds together some seriously old world traits/tropes (warring families, arranged marriages) and puts them in a contemporary setting.

Please tell us a little about the characters in your book. As you wrote your protagonist was there anything about them that surprised you?
James Halloran is the second son of the Halloran family. When his brother is killed and his father removed from the equation, he's forced into the role as leader. He hates it, but he feels a bone deep responsibility to take care of his people, so he does the best he can…even if it means doing some seriously bad things in the process.
Carrigan O'Malley is such a crazy strong character. She's smart and ruthless and all she wants is to be recognized for her skills, rather than her anatomy. She's being forced into an arranged marriage, even though she's drawn to the one man she most definitely can NOT have.
The thing that surprised me most about these characters was the fact that, if James had not been in the picture, Carrigan would have married the man she chose from her father's list and they would have become a power couple (if one where there wasn't a drop of love between them). I expected her to hate all her suitors, but there was one she almost respected. At least at first!

The First kiss…
Technically the first (and second!) kiss happen in the first book, but the first kiss in The Wedding Pact is as follows…
The raw pain in her voice made him want to comfort her, but that was one skill James had never learned. Maybe if his mother had lived…but there was no room in this world for what if and maybe. So he did the one thing that he knew how to do. The single thing guaranteed to distract her.
He kissed her.
Carrigan went rigid for half a second, but he waited, his lips on hers, and let her choose. That hesitation was all it took for her to melt, turning to fire in his arms. He wanted to haul her against him, to let this feeling consume him until none of the bullshit mattered anymore. Right now, in this moment, there was only her. They could be the last two people in the world for all he gave a fuck. Hell, part of him hoped they were. As her tongue stroked his, a small, treacherous thought wormed into his brain and took root.
With this woman by my side, I'd be content to let the rest of the world burn.
What scene did you have the most fun writing? Why?
It was the phone sex scene. It was so fun and hot, all at the same time!
Her phone beeped, pulling her out of her thoughts. She glanced at the picture he'd sent and started to shake. Oh my God. James was shirtless, wearing only those goddamn jeans she couldn't seem to get enough of. And they were unbuttoned—a clear invitation if she ever saw one. An invitation she desperately wanted to accept. "Damn, James. Somebody taught you how to selfie."
"Maybe I'm a natural." His voice was little more than a growl. "You started this, lovely. Tell me what's next."
The strange mix of command and handing her the reins got her head back in the game. She walked over to her bed and climbed onto it, trying to ignore the trembling in her legs. She could be in charge. She wanted to be. "I'm lying on my bed."
"What color are the sheets?"
The question seemed to carry far more import than it should. "White."
"They don't suit you. Red is your color. Go on." He sounded so damn imperial, as if he actually knew her. He didn't. No one did, really. She wore so many masks, sometimes she worried she'd forget the woman at the center of them all.
But this time he was right. She would have chosen red for herself.
If your book was optioned for a movie, what scene would you use for the audition of the main characters and why?
It would be the second time they run into each other at the club. They both know the other is coming there, even if they would both deny it, and the chemistry is off the charts!
The men in her family were dangerous—there was no doubt of that—but it was a polished danger. James's wasn't. He was gritty and primal and…She really needed to stop. Right now. "I wouldn't put anything past you at this point."
"You wound me."
"You kidnapped me. I'd say we're nowhere near even." Something she had to keep reminding herself, though the fact she kept forgetting annoyed the hell out of her. Only a weak woman would get all aflutter over a man who obviously meant her harm. A weak woman or one with a death wish.
Carrigan wasn't either.
What do you want people to take away from reading this book?
If you could have given your characters one piece of advice before the opening pages of the book, what would it be and why?
Don't trust Dmitri Romanov, no matter what. 😉
What are you currently working on? What other releases do you have planned for 2016?
I'm currently finishing up my first foray into romantic suspense, The Devil's Daughter. The rest of 2015 brings the third O'Malley book, and my newest Brazen series, A Foolproof Love, which I jokingly refer to as Dirty Talking Cowboy series.

Thanks for blogging at HJ!
Giveaway:

$15 gift certificate to either B&N or Amazon
To enter Giveaway: Please complete the Rafflecopter form and Post a comment to this Q:

We all love bad boys! Who's your favorite fictional bad boy? Why?
Excerpt from The Wedding Pact:
He leaned closer, still keeping the precious inches between their bodies. He might want this woman more than sanity, but she was like some kind of wild creature that'd wandered into his life. One false move and it was over. Letting her go last night was the right thing to do. He'd piqued her curiosity, added a healthy dose of anger and, maybe, she felt even a sliver of the desire that threatened to take his common sense and turn him into a goddamn fool.
But he had to play this right or she'd be gone for good. It'd be better for both of them if she was. Smarter. But taking the safe and smart road didn't stand a chance with a woman like her looking at him with that expression in her eyes. His lips brushed her ear, her rose scent teasing him. "I'm not wrong, lovely. You crave me the same way I crave you."
"I don't." The words were barely more than a whisper, almost lost in the demanding beat drifting up from the dance floor.
"You do. And if I slipped my hand up your dress, I'd find you wet and wanting." Fuck, he wanted to do just that. Only sheer stubbornness kept his free hand away from her when she shivered. "It wouldn't take much, would it? A few strokes to make your eyes slide shut and your head fall back. Circle that sensitive little clit of yours and feel you come apart around me."
Her back arched, so slight that he would have missed it if every fiber of his being wasn't focused on her. "No…"
He had to get the fuck away from her before he did exactly what he'd just described. The VIP room was far from packed and, even if it hadn't been, no one would blink an eye at two people hooking up in the shadows. But it wouldn't get him anywhere with Carrigan, aside from a few moments of pleasure. Then she'd be gone, and he had the feeling he wouldn't be seeing her again in the near future—if ever.
That didn't suit his purposes one goddamn bit.
Excerpt. © Reprinted by permission. All rights reserved.

Book Info:
Carrigan O'Malley has always known her arranged marriage would be more about power and prestige than passion. But after one taste of the hard-bodied, whiskey-voiced James Halloran, she's ruined for anyone else. Too bad James and his family are enemy number 1.
Hallorans vs. O'Malleys-that's how it's always been. James should be thinking more about how to expand his family's empire instead of how silky Carrigan's skin is against his and how he can next get her into his bed. Those are dangerous thoughts. But not nearly as dangerous as he'll be if he can't get what he wants: Carrigan by his side for the rest of their lives.


Meet the Author: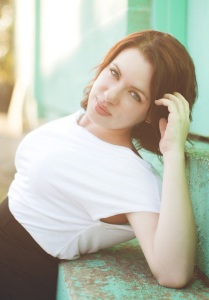 New York Times and USA TODAY bestselling author Katee Robert learned to tell her stories at her grandpa's knee. She found romance novels at age twelve and they changed her life. When not writing sexy contemporary and speculative fiction romance, she spends her time playing imaginary games with her children, driving her husband batty with what-if questions, and planning for the inevitable zombie apocalypse.
Website | Facebook | Twitter |