Today it is my pleasure to Welcome author
Karen Rose Smith
to HJ!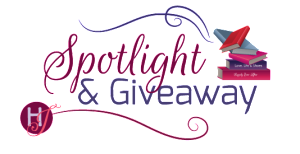 Hi Karen and welcome to HJ! We're so excited to chat with you about your new release, The Wedding Promise!

Hi everyone! It's so good to be here again to spotlight the release of my eighth Search For Love novel–The Wedding Promise.

Tell us about the book with this fun little challenge using the title of the book: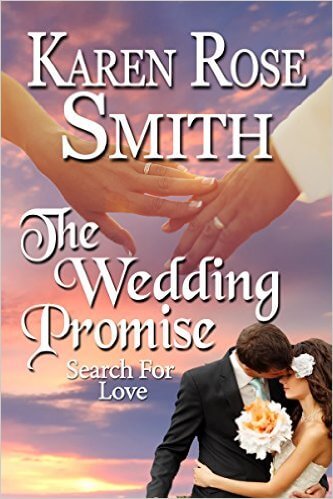 W–with this ring
E–eternal love
D–the bridal dress
D–a dashing and handsome groom
I–intertwined forever
N–never-ending happiness
G–going on a honeymoon
What's your favorite line(s) from the book?:
I will stand by your side whether the stars fall from the sky or whether they shine brightly on us.
Please tell us a little about the characters in your book. What first attracts your Hero to the Heroine and vice versa?
Beth was kidnapped as a child, abandoned, then raised in an adoptive family. In spite of the trauma she been through, she's a survivor. The hero recognizes her vulnerability but also her strength and her honesty. He is drawn to that. In Sam, Beth finds a man who is protective and strong, yet gentle and compassionate, too. She is drawn to those qualities.
When you sat down to start this book, what was the biggest challenge you faced? What were you most excited about?
My biggest challenge was Beth's character and really getting inside her head. But I was excited to finish the storyline that began in Her Sister.
What, in your mind, makes this book stand out?
This series has a mix of romance, women's fiction, mystery and suspense, all with a gentle touch of the paranormal.
The First Kiss…
Oh, she felt all right. She felt an attraction that scared her. She felt a need deep inside that awed her.

When he lowered his head, she was mesmerized and didn't move away. She did tense a little, however, not knowing how she'd react to the feel of his lips on hers. But he didn't kiss her lips. He kissed her cheek and then his mouth slid along the crease of her lips. She realized he was holding her lightly so she could escape easily if she wanted to. She didn't want to escape.

She hardly breathed, wondering what would come next. As Sam rubbed his cheek against hers, she felt the slightest bit of beard stubble. Finally, he rested his mouth against hers, pressed lightly, and they were kissing. Her arms went around his neck, and she held on, welcoming the pressure of his lips on hers, liking the feeling of being this close, straining up to him for more of what he had to offer. If that kiss had gone on forever, she wouldn't have objected. But it didn't. He slid his hands under her hair and along her neck, then pulled away.
If your book was optioned for a movie, what scene would you use for the audition of the main characters and why?
This scene introduces my hero and heroine to each other and gives a glimpse into their characters:
The door suddenly swished open and a tall, broad-shouldered, lab-coated physician strode in.

From her Internet search, Beth recognized the specialist she'd come to see, Dr. Samuel Benedict.

Her gaze went to his face and she was taken aback for a moment by his piercing blue eyes.

She looked away, but not before she'd gotten a glimpse of thick black hair, a little longer than most physicians wore it, and a face that was craggily handsome.

He held out his hand and she studied it a moment before she took it. She didn't give her allegiance, trust, or friendship easily…for very good reasons.

"Beth Crandall?" he asked, making direct eye contact.

This time she didn't look away. "Yes."

His dark brows furrowed. "I'm a little confused. I have two names listed here. Present day charts from your family physician in Pittsburgh, but then a folder with old records under the name Lynn Thaddeus."

How was she going to explain this in two easy sentences?

He looked down at the name again, then he snapped his fingers. "My gosh! You're Max Thaddeus' lost daughter."

"Found daughter now," she said with a small smile, glad this world-renowned plastic surgeon, who traveled from country to country repairing children who had been hurt from bombs, shrapnel, or birth defects, understood at least some of her background.

"Do you know Max?" She couldn't call Max Thaddeus "Dad," even though he was her birth father. She called her adoptive father Dad. It would be all too confusing.

"Max's law firm handles foundation work for Kids Cause and some of my personal matters. He's generous with his time."

"Kids Cause," she mused. "I found you because of your work with children. It took me two months to schedule an appointment."

"My schedule is usually booked when I'm in town," he said matter-of-factly, without any arrogance.

"I was lucky. Your receptionist called me with a cancellation."

"There are many qualified plastic surgeons in York. And if you're from Pittsburgh, there are quite a few there."

"This is important, Dr. Benedict. I wanted the best, and not only the best, but a doctor who cares. If you take care of children, you care."

When he canvassed her face, she wondered if he could see that little girl inside who'd been kidnapped from her room one dark night, who'd been held captive for three months, who'd been adopted and given a chance at a normal life.

"We should talk about what you think I can do." He sounded as if she might not know what that was. But she'd researched him and researched him well.

Pushing her long brown hair aside, she ran her forefinger from the top of a scar at her temple down past her eye to below her cheek bone. "I'd like this gone."

So many doctors now stared at their computers and didn't make eye contact with their patients when they had an appointment with them. Instead of heading for the computer on the stand at the counter, Dr. Benedict pulled the stool from the built-in desk and pushed it directly in front of the end of the exam table. Then he sat on it and studied her face.
"May I?" he asked.

Of course, he wanted to examine the scar. Of course, he wanted to touch her face. That's why she was here.

"Go ahead," she said, bracing herself.

However, to her surprise she didn't need to brace herself when his fingertips touched the top of the scar. In fact, she found herself wanting to lean into his hand.

While he ran his finger over and around the scar, he directed gently, "Tell me about how it happened. Was this a take-away from the kidnapping?"

Apparently he didn't pussyfoot around a subject, he stomped right into it. But then he was a busy surgeon.
If your hero had a sexy-times play list, what song(s) would have to be on it?
Til I Met You
What do you want people to take away from reading this book?
That the human spirit is stronger than past trauma.
What are you currently working on? What other releases do you have planned for 2016?
I'm currently working on the sixth mystery in my Caprice De Luca Home Staging cozy series which will be released in 2017. In 2016, I have two more releases. In November, my Montana Maverick's Special Edition romance , The Maverick's Holiday Surprise, will be on bookshelves. In December, I'm looking forward to the release of Shades of Wrath, the fifth book in my Caprice De Luca Home Staging mystery series. This book is important to me because a shelter for abused women plays an integral part.

Thanks for blogging at HJ!
Giveaway:

$10 Subway Gift Card (US only)
To enter Giveaway: Please complete the Rafflecopter form and Post a comment to this Q:

What would be your favorite venue for a wedding? Why?
Excerpt from The Wedding Promise:
Studying Sam, she asked, "What does being a devoted dad mean to you? Have you ever tried it?"

"I shouldn't have started this," he muttered.

"But you did."

"It was a mistake. Maybe this whole conversation is a mistake."

"Were you going to kiss me before the phone rang?" she asked bluntly.

"Yes, I believe I was. But that probably would have been a mistake too. You have a lot going on. I have a lot going on."

"You mean the fund raiser."

"Yes, and another trip at the beginning of May. I'm supposed to be in Africa for a month. Maybe longer."

"I see." Beth said the words but she wasn't sure she did see. Sam Benedict had been doing this for years, and it wasn't just "get out of med school, get into a practice, and find a crusade" enthusiasm. It seemed to be much more.

"Do you plan to keep traveling?" she asked.

"I don't have a reason not to travel. It's my work, Beth."

"You're a doctor, a plastic surgeon. There's all kinds of work you can do. Why travel to foreign countries? Because it takes you away from here?"

Sam seemed to go a little paler. He seemed to withdraw. "What are you insinuating?"

"I'm not insinuating anything. I'm trying to find out if there's a reason you don't want to plant roots, have a family, and stay in one place."
"You're poking too much."

"I see. You're curious so you ask questions. I'm curious but that's considered poking."

"I think I'd better go."

Without a kiss. Without the connection she'd felt before. Without a good reason why he didn't want to share.

Her problem was, maybe she'd shared too easily. But he'd seemed so kind, compassionate and interested.

She really didn't have a clue about men—what they wanted, what they felt, what they dreamed, what they hoped. If they didn't know how to communicate, well, she was at a total loss.

Sam stood to leave. She was trying to think of a way to get back on an easier footing when she heard the clump, clump, clump of footsteps on her wooden staircase outside. The footfalls were emphatic and there was a bump every so often.

Of course, Sam heard it too. "Are you expecting someone?"

"Not unless Amanda came home from her honeymoon early and wants her old apartment back."

"They made promises, Beth."

"Yes, they did, but promises can be broken as they found out once before."

"That could make them both even more determined to make these last."

Did Sam Benedict believe in promises that lasted? Was she willing to take the risk to find out? Or had he had enough personal conversation tonight, and that meant he wouldn't be pursuing any more? That wouldn't surprise her either. She'd learned long ago there were very few people she could count on, and she didn't know Sam well enough one way or another to put him in any category…though she'd been hopeful they could at least become friends.

Suddenly the kitchen door flew open and Beth's adoptive mom, Irene Crandall, burst in.
Excerpts. © Reprinted by permission. All rights reserved.
Book Info:
Beth Crandall–kidnapped from her home as a child, she is reunited with her birth family and intends to heal past wounds. High on her list is a search for her teenage best friend, Hannah.
Dr. Sam Benedict–a plastic surgeon, renowned for his worldwide work with children, believes his work is his life…until Beth Crandall asks him to remove her facial scar.
Hannah Miller–living in a group home as a teenager, she became Beth's advocate against mean girls in school. However, she blamed herself for Beth's scar and lost contact.
Gillian Bradley–a woman with a "gift" in finding missing persons, she rejects the label of psychic.
Paths cross. The past is set free. Beth and Sam must decide whether love is worth the risk in the face of danger.
Book Links:

Meet the Author: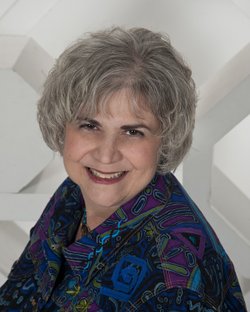 Award-winning author Karen Rose Smith was born in Pennsylvania. Although she was an only child, she remembers the bonds of an extended family. Since her father came from a family of ten and her mother, a family of seven, there were always aunts, uncles and cousins visiting on weekends. Family is a strong theme in her books and she suspects her childhood memories are the reason.
In college, Karen began writing poetry and also met her husband to be. They both began married life as teachers, but when their son was born, Karen decided to try her hand at a home-decorating business. She returned to teaching for a while but changes in her life led her to writing romance fiction. Now she writes romances and mysteries full time.
Presently, she is hard at work on two mystery series—her Caprice De Luca Home Staging series as well as her Daisy's Tea Garden mysteries. When she isn't writing, she cares for her four rescued cats and assorted strays, cooks, gardens and photographs all. She enjoys interacting with her readers on social media.
Married to her college sweetheart since 1971, believing in the power of love and commitment, she envisions herself writing relationship novels, both romance and mystery, for a long time to come!
Website | Facebook | Twitter |