Today it is my pleasure to Welcome author
Michele Hauf
to HJ!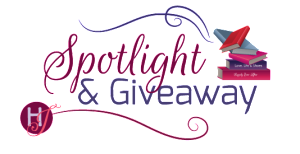 Hi Michele and welcome to HJ! We're so excited to chat with you about your new release, The Witch and the Werewolf!
Please summarize the book for the readers here: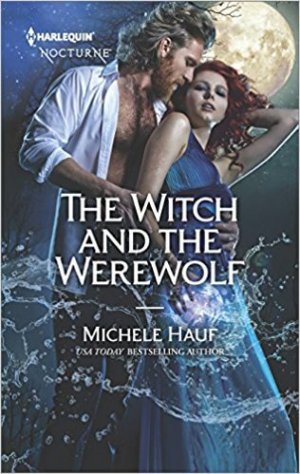 The third in my The Decadent Dames, mini-series, this is set in the Halloween Capital of the World where the heroine works at a local brewery stirring up…trouble—ahem, brews. She's really not looking for a hero but he charges into her life anyway, all wolfie and scary (and she in but a towel at the time). What develops is a touching story filled with secrets and dreams and…there's even a secret baby!

Please share the opening lines of this book:
Feet floating up so her toes peeked out of the frothy bubble bath, Mireio Malory wiggled the little pink beads as she sang to the music filling her bathroom. She sang along with the Meghan Trainor tune about loving herself and not having time for a man because she was all about having fun. A fitting theme song for Mireio at the moment.
Guys were great, but she didn't have the time to focus on a relationship if her plans to achieve immortality came to fruition.
Please share a few Fun facts about this book…
Yes there is a baby, and it doesn't stay a secret for long (so I don't mind mentioning it). But I had no idea what to call the tyke for almost the entirety while I was writing so the hero started calling him Peanut (which stuck).
This story is set in Anoka, MN, which is where my son owns the 10K Brewery, which…is also where the heroine works. Though I've changed names to protect the innocent and the name of the brewery is now The Decadent Dames.
I actually spent the entire day with my son learning how to brew a batch of beer. It's very labor intensive! And you know, I don't even like beer. But I'm always fascinated to learn new things and it was a great way to spend the day with my son.
Geneva is the one Decadent Dame I have not written a story for, but she does show in this book. She…may be a good representative of how I actually feel about babies. Not my own, of course, but I've never been much for babysitting. 😉
Please tell us a little about the characters in your book. As you wrote your protagonist was there anything about them that surprised you?
Lar Gunderson is one of my favorite heroes. He's just so big and alpha and…snuggly. And he's got a lot of problems. I may have overwhelmed him a bit, but he's so tough he rises to meet the occasion. Most of the time. He really allowed his true heart to show as the book progressed, and that meant a lot to me to see his vulnerabilities.
If your book was optioned for a movie, what scene would you use for the audition of the main characters and why?
Probably the opening scene, which I'll include below.
What do you want people to take away from reading this book?
This book was actually very personal to me. While I believe it is one of my lighter books (I really had a great time with the hero and heroine's chemistry) the hero also represents my husband. While I was writing this, he was given 8-10 months to live by the Mayo Clinic doctors. (He has stage-4 cancer). When Lars (the character) came to me, my husband was in month number eight of that dreadful sentence. I didn't want to write this story, but then, I really needed to. It was my way of grabbing any doctor who would have the audacity to give a man a death sentence by the shoulders and shaking him. It was cathartic. Now, two years later, my husband is still here. Every day is a blessing. We don't know what tomorrow will bring, but simply live life while we have it.
So while that might sound like a downer, I really want readers to live and recognize the blessings and have fun with life.
What are you currently working on? What other releases do you have planned for 2017?
I'm finishing up Tempting The Dark for Nocturne, and then I have one final Nocturne left to write.
The other two books I have out this year following The Witch and The Werewolf are:
November: A Kiss of Frost – this is a re-release of a novella featuring a Frost god
December: The Chameleon – #3 in the Elite Crimes Unit series.

Thanks for blogging at HJ!
Giveaway:

I have a paperback set of The Decadent Dames series: Taming The Hunter, The Witch's Quest, and The Witch and the Werewolf
US only, please!

To enter Giveaway: Please complete the Rafflecopter form and Post a comment to this Q:

What's your favorite romance trope? Secret babies? Arranged marriage? (That's mine!) Virgins? Wounded soldier?
Excerpt from The Witch and the Werewolf:
This is the opening scene:
Feet floating up so her toes peeked out of the frothy bubble bath, Mireio Malory wiggled the little pink beads as she sang to the music filling her bathroom. She sang along with the Meghan Trainor tune about loving herself and not having time for a man because she was all about having fun. A fitting theme song for Mireio at the moment.
Guys were great, but she didn't have the time to focus on a relationship if her plans to achieve immortality came to fruition. A simple spell could prolong her life a hundred years, guaranteed. But to actually perform that spell—which involved drinking the blood from a live vampire's beating heart? She'd been avoiding the spell for years, but she couldn't do that anymore. It was time to honor her departed mother, and to take back her power.
Baths were a common ritual in the evenings, after a long day of work at the brewery, or after she'd flexed into a few yoga moves and watched an episode of Bones on Netflix. Born a witch, yet pretty darn disappointed she'd not been born a mermaid, Mireio honored her water magic by feeding her body's innate craving for water. Surely, she owned the biggest bathroom in the city. It was hexagon in shape, tiled like a Moroccan temple, and the big round marble bathtub sat center of it all. It was the size of a hot tub, but no bubble jets in this tub beyond the sensory explosions from her homemade bath bombs.
Singing loudly, she blew a handful of bubbles skyward and laughed when some landed in her pinned-up red hair. The water was starting to cool, and she'd been in for forty-five minutes. Her fingers and toes were pruned, providing her traction—if she were an amphibian. Or a mermaid.
With a reluctant sigh, she rose from her watery haven as if the birth of the goddess Venus and reached for a toasty towel hung over the towel warmer. It wasn't the wet porcelain tile floor that almost caused her to slip upon exiting the bath—it was the scream.
And a very familiar scream at that.
"Really?" Mireio wrapped the towel around her ample curves and padded wet tracks to the back window to peer out, though she knew she couldn't see into her neighbor, Mrs. Henderson's yard from here. The windows were also fogged.
Yet another scream, this one curling the hairs on the back of Mireio's neck, prompted her to the side door in the bathroom that walked out onto the patio, which was set in a little nook off her backyard.
She often mentally compared her neighbor to Mrs. Kravitz, the noisy neighbor on the 1960s TV show Bewitched. They didn't look at all similar, but they possessed the same snoopy, and unwelcome, curiosity and annoying voices.
Pushing open the screen door, she leaned out into the cool spring air and scanned across her backyard. It was close to midnight, yet her yard was always illuminated from the house light above the door where she stood, and the dozen solar lights pushed into the lawn at five foot intervals that framed the backyard.
Suddenly something ran into view. A deer? Wildlife always dashed through the neighborhood yards. Raccoons, beavers, deer, once even a black bear.
Mireio stepped out onto the bamboo patio rug, holding the screen door open with two fingers. She peered into the night, thinking her species, witches, had gotten ripped off because they didn't have cool night vision like vampires and werewolves. Suddenly an animal stopped, twenty feet away, in the middle of her yard.
She recognized the creature with an ease that made her heart sink.
"A werewolf," she gasped.
Dropping the screen door to put her fingers to her mouth, she suddenly felt a cool breeze skim her bare skin. More skin than should have been exposed. The towel had gotten caught in the door and fell away, leaving her standing naked beneath the house light, unable to form words as she met the werewolf's golden gaze.
The creature, who was half wolf, half man, thrust back his shoulders and lifted his chest, looking ready to howl. But when his gold eyes dragged away from hers and down her body…
Mireio slapped a hand across one breast and the other hand over her neatly-trimmed mons. She actually said, "Eek!"
The wolf snorted and a low growling noise rumbled in the night. It didn't sound threatening. In fact, to her it sounded…amorous.
Mrs. Henderson's scream sounded again. It was the catalyst to setting the werewolf off in a dash out of the yard.
Released from the spell of the creature's piercing gaze, Mireio grabbed the door pull and opened it, catching the towel and quickly wrapping it around her body.
Just in the knick of time, because from around the corner of her backyard appeared a policeman, and in his wake, Mrs. Henderson.
"Did you see it?" Mrs. Henderson, wrapped in a thick white terry robe, scampered up to the patio, the ears on her bunny slippers bobbing.
Tugging the towel up higher and this time holding a firm clasp on it as she stood before the elderly policeman, whom she knew lived on the other side of Mrs. Henderson, Mireio nodded. "Uh, yes?"
"I told you!" Mrs. Henderson slapped the policeman's back, who shrugged and winced. He was accustomed to answering Mrs. Henderson's cries of wolf at all hours of the day.
But had this been a true cry wolf? Best not to let humans know that.
"It was a deer," Mireio hastily tossed out. "Or maybe a moose. Yes, I'm sure that's what it was."
"A moose?" Mrs. Henderson jammed her bony fists to her hips. "It was Bigfoot!"
"All right, all right," the policeman said, placating his neighbor with a pat to her back. "Miss Malory here says it was a moose. She's very good eyesight, and her backyard is well lit. So if she says it was a moose, I believe her. Let's go home now, Mrs. Henderson. Leave Miss Malory to…her bath."
To his favor he didn't eye her blatantly, only tipped a nod to her and turned Mrs. Henderson around, walking her back to her yard. All the way they argued over why a moose would be wandering through the tulips when it had very obviously been Bigfoot.
Mireio stepped inside the bathroom and closed the door and locked it. She peered out the now-defogged window, attempting to sight the werewolf. Perhaps spy a wolfish shadow backlighted by the moonlight.
Whispering a protection spell to encompass her yard, she sent it out with a blown kiss.
Why had a fully-shifted werewolf been wandering through the neighborhood? That wasn't common. Too risky. And it wasn't even the full moon. Werewolves were much smarter. They knew to stay away from humans when shifted.
"It was a good thing for him I scared him off." Mireio winced. She had scared the wolf away with her naked body? Not one of her finest moments.
On the other hand, that look it had given her. Definitely animal, but also…maybe kind of…sexual.
She shook her head. "You're a silly witch. Be thankful you didn't flash the whole neighborhood, right? Ha!"
The music now blared Taylor Swift. Dropping her towel, Mireio performed a hip shimmy as she reached to drain the tub and then blew out the candles one by one, blessing the water goddess Danu as she did so.
Excerpt. © Reprinted by permission. All rights reserved.


Book Info:
The werewolf's fate rested in the witch's hands…
Mireio Malory is a quirky witch who's on a quest to complete a dark spell that will grant her immortality—at the expense of a live vampire's heart. She's ready to conjure that dangerous and life-changing spell when she meets a lone werewolf and beekeeper.
Lars Gunderson has secrets of his own. His alpha allure is obvious, but Mireio senses that there's something more to him than his raw sexiness. When Lars entrusts her with a devastating revelation, Mireio has to make a choice. Will she sacrifice the most potent magic she's ever worked on to be with the man she loves?
Book Links:


Meet the Author: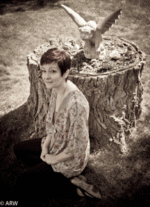 Award-winning author Michele Hauf has published over 80 novels in historical, paranormal, and contemporary romance, as well as writing action/adventure as Alex Archer and erotica as Michele Renae. The launch author for numerous series at Harlequin, she likes writing in a variety of genres and instead of 'writing what she knows' prefers to write 'what she would love to know and do' (and yes, that includes being a jewel thief and/or a brain surgeon).
Website | Facebook | Twitter | Instagram | GoodReads |