Today it is my pleasure to Welcome author
Michele Hauf
to HJ!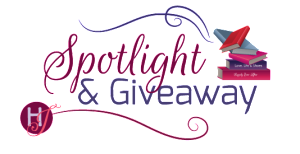 Hi Michele and welcome to HJ! We're so excited to chat with you about your new release, The Witch's Quest!
Tell us about the book with this fun little challenge using the title of the book: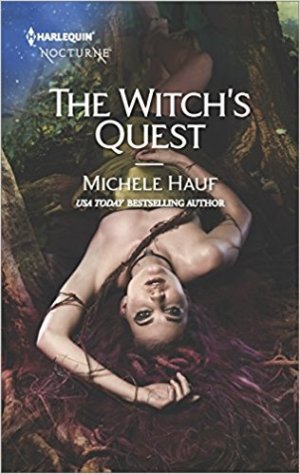 This book is a fun quest across the world as a witch and a faery search for ingredients to a spell that could do something very important for the faery (of which, I cannot tell you what that important thing is). 😉
What's your favorite line(s) from the book?:
I have so many. This couple was so fun. But the one that always comes to mind won't mean much out of context, but when you read it…ha!
"Well." Valor stretched and twisted her neck uncomfortably. She announced, "That was inappropriate."
Please tell us a little about the characters in your book. What first attracts your Hero to the Heroine and vice versa?
Actually, the hero has been pining for the heroine for a while before the story starts. And the heroine takes a while to get on board with things. That was fun for me to write. But it has to be the heroine's dorky laughter that really attracted the hero. She's so not concerned about what others think about her, it's refreshing to him.
When you sat down to start this book, what was the biggest challenge you faced? What were you most excited about?
The biggest challenge was that the darned hero did something that should have come at the end of the story right away. Like big sacrifice stuff. And that was weird. But then, I thought, why not go with it? Can I make this work? And it did!
I was excited pairing the hero and heroine because the heroine is such a tomboy and the hero is Mr. Super Nice Guy and they clashed a lot.
What, in your mind, makes this book stand out?
This is actually the second book of a mini series called The Decadent Dames. (But as with all my stories, series or not, you can read them in any order; they are all stand-alone). But these 3 stories in particular are set in Anoka, MN, a town very close to my own. Anoka is the official Halloween Capital of the World. And what a better setting for a bunch of witches to open up a brewery called The Decadent Dames than a town dedicated to Halloween?
The First Kiss…
Kelyn bracketed her face fiercely. "Don't talk like that. You will not die."
"Lying about my fate isn't going to change it. I did a stupid thing. The universe renders payment for stupidity."
"You were not stupid. Just…stubborn."
"So you've heard about me?" She tried a little laugh and it actually eased the tension between her shoulder blades. Valor blew out a breath.
And in that moment, when she knew death was her only option, she decided she couldn't walk out of this world without one last thing. "Kiss me," she said suddenly.
"What?"
"You want to, don't you? I mean, if you had a thing for me?"
"I did, but…"
"Please, Kelyn? I want the last thing I remember to be a kiss from a handsome man. I want to be held in strong arms. I want to know passion—"
And he kissed her. The sudden connection seared a delicious heat onto Valor's lips. Kelyn's arm wrapped across her back as he slid down onto the moss beside her and pulled her in tightly against his hard body. His other hand clutched at her hair. Hungrily she took from him, falling into his sweet taste, his open and easy manner. He felt like something she'd always wanted but had never known to ask for.
Why had she never noticed he'd been attracted to her?
If your book was optioned for a movie, what scene would you use for the audition of the main characters and why?
Probably that first kiss scene above! It takes place in a dangerous forest (where witches should NOT go) and the heroine is trapped and she will die. Unless the hero can make a supreme sacrifice to save her.
If your hero had a sexy-times play list, what song(s) would have to be on it?
Ha! That's sort of funny to think about Kelyn having such a thing. He's Mr. Nice Guy. He's a faery, of the earth and spends most of his time outdoors. He's not much for technology. But I guess he might like some kind of pan pipe music or even Scottish drum stuff. I know, not very sexy, but the man isn't much of a music person.
What do you want people to take away from reading this book?
Well, I hope they think it's fun. I really just followed these two around for the story, tracking one fun hi-jink after another. And in the process they fell in love. Which was very cool.
What are you currently working on? What other releases do you have planned for 2017?
I'm working on TEMPTING THE DARK, which is out next year.
Here is a list of my upcoming releases:
October: THE WITCH'S QUEST
November: THE WITCH AND THE WEREWOLF
December: THE CHAMELEON (Elite Crimes Unit #3)
March '18: AN AMERICAN WITCH IN PARIS
June '18: THE BILLIONAIRE WEREWOLF'S PRINCESS
Sept '18: TEMPTING THE DARK
Dec '18: Untitled so far. Note: this will be the last Nocturne published! I'm very sad about it!

Thanks for blogging at HJ!
Giveaway:

I have a paperback set of The Decadent Dames stories: Taming the Hunter, The Witch's Quest, and The Witch and the Werewolf, for two lucky winners! US only, please.
To enter Giveaway: Please complete the Rafflecopter form and Post a comment to this Q:

Have you ever gone on a quest for something? No matter big (lost relative, visit to a sacred site) or small (finding the last red sneakers in the store, getting that rare collectible), I'd love to hear about it.
Excerpt from The Witch's Quest:
The inky green sea swirled before Kelyn as he stood at the edge of a granite ledge that hung over the water. The drop to water's surface was two feet from the stone. Never had referred to finding the tongue of stone that licked over the waters as an excellent vantage point from which to locate mermaids.
The air was heavy with moisture and brewed the salty ocean scents to a heady elixir that even he, with his muted senses, smelled all over, as if his skin were the nose. The sun had disappeared behind clouds, though a weak half circle of muted gold glimpsed out once in a while. It would rain soon, so he hoped to get this done before the deluge.
He checked the blue nylon harness he wore, which strapped about him like a vest. Attached to it were a couple of D-rings, through which he'd threaded the length of rope.
Turning, he followed the rope along the granite surface about thirty feet to where the two of them had wrapped the other end of the rope around a massive boulder that had only budged a little when Kelyn testingly shoved against it. Valor had knotted the rope expertly, commenting she'd learned sailor's knots when she dated a seaman in the middle of the last century. It should provide a good hold.
And beside the six-foot-high boulder stood Valor. When his gaze met hers she shrugged, and with a wave, she called to him, "What could possibly go wrong?"
The chick was damn cute when she was working the false hope.
Excerpts. © Reprinted by permission. All rights reserved.
Book Info:
The witch's redemption…
Kelyn Saint-Pierre always had a bit of a thing for Valor Hearst. But after he makes a harrowing sacrifice to save the tomboyish witch from a gruesome death, Kelyn's certain that any spark between them is gone forever.
Valor wishes she'd known about Kelyn's crush before she ruined everything. There may be a way she can repay her smoking-hot champion…but it won't be easy. Circling the globe on a dangerous mission that pits them against deadly magics and dark creatures, Kelyn and Valor are pushed scorchingly close together. But surrendering to passion may only further bind them in pain…
Book Links:

Meet the Author: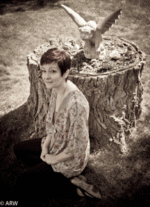 Award-winning author Michele Hauf has published over 80 novels in historical, paranormal, and contemporary romance, as well as writing action/adventure as Alex Archer and erotica as Michele Renae. The launch author for numerous series at Harlequin, she likes writing in a variety of genres and instead of 'writing what she knows' prefers to write 'what she would love to know and do' (and yes, that includes being a jewel thief and/or a brain surgeon).
Website | Facebook | Twitter |