Today it is my pleasure to Welcome author
Lecia Cornwall
to HJ!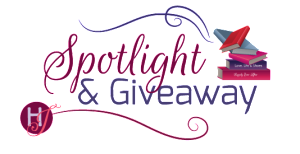 Hi Lecia and welcome to HJ! We're so excited to chat with you about your new release, THE WOMAN AT THE FRONT!
Please summarize the book for the readers here: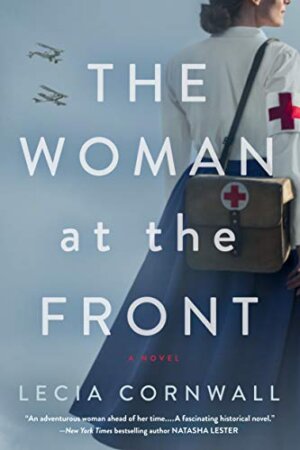 During WWI, the British War Office barred female doctors from serving on the front lines. Dr. Eleanor Atherton longs for the chance to go to France and help the wounded. In 1917, there's a shortage of qualified doctors, and with the war dragging on, she's sure her services will be gratefully accepted, but she's rejected at every turn. Her parents expect her to give up medicine, marry well, and become a proper wife and mother. But Eleanor has never been one to give up easily, and when an opportunity comes along to go to France and escort a wounded pilot home to England, she takes it as her chance. But a casualty clearing station is a horrifying place, and she sees the worst of the war. Even though she's forbidden to help, Eleanor cannot simply stand by when she's needed, qualified to help, and can save lives.

Please share the opening lines of this book:
"Young woman, my advice to you is to go home, sit down, and take up something more useful, such as knitting. If I'd known E. Atherton was female, I would not have taken this appointment at all."
Please share a few Fun facts about this book…
The working title of the book was "When A Kiss Won't Mean Goodbye", from the WWII song "When the Lights Go on Again."
The original inspiration for the story came from my own family history. My grandfather and great-uncle both fought in World War I. At the battle of Vimy Ridge in 1917, my grandfather was behind the lines with the artillery, and my great uncle was on the front lines, where he was killed. When I was fifteen, my grandfather made me promise to go to France and find his brother's war grave someday. I made that trip with my own children in 2009. It was a very moving moment, and I knew I wanted to write a story about my grandfather's war. As a woman, I wanted to tell the story from a female point of view, which I thought meant writing about a nurse. In my early research, I discovered that while female nurses, volunteers and even ambulance drivers were allowed at the front, female doctors were not. I knew I had a much better story to tell, and Dr. Eleanor Atherton, a determined female doctor, was created.
There are so many great WWI songs that aren't 'Tipperary' or 'Pack Up Your Troubles'! I chose several of them for the Book Club Kit for THE WOMAN AT THE FRONT I created for my publisher. I love "The Green Fields of France" sung by Seth Staton https://www.youtube.com/watch?v=cvA3AKk6dQQ which is so touching, and
"I Wanna Be in the Cavalry" https://www.youtube.com/watch?v=AZHaOBFL4Og
by Corb Lund, and also sung by Seth Staton (the video includes very poignant scenes from the movie War Horse).
One of the characters in the book, Sergeant Fraser MacLeod, is a Scottish stretcher bearer. If anyone out there has read some of my past Scottish historical romances, you might recognize the name 'MacLeod' as a bit of a nod to The Fearsome MacLeods. I also added other personal details. The story begins on February 3, which was my father's birthday, and the Nevin brothers are named after my grandfather and his brothers, Robert, Fred, and Matthew. One of the characters tells Eleanor that he plans to emigrate to Alberta, Canada (my part of the world) after the war, and the descriptions of the beauty of the foothills of the Rocky Mountains are completely accurate.
Please tell us a little about the characters in your book. As you wrote your protagonist was there anything about them that surprised you?
I loved writing Eleanor! One of the best things about being a writer is the opportunity to create characters who live completely different lives from my own. Eleanor is brave, bold, and determined (a lot like my daughter, actually). I'm a shy, introverted writer. It's breathtaking to have adventures and step into the heart, mind, and adventures of someone like Eleanor.
I also loved writing the character of Fraser MacLeod, the stretcher bearer who becomes Eleanor's love interest. Bearers walked out into No Man's Land to rescue the wounded, armed with nothing more than a stretcher and a few medical supplies. Early in the war, they were simply porters, carrying men back to aid posts. They later received advanced first aid training and became the first battlefield medics. They faced hellish conditions—deep mud, enemy fire, and the heavy task of carrying the wounded. The wooden handles of the stretchers cracked and drove splinters deep into their hands, and the straps cut and bruised their shoulders, backs, and chests, and left terrible scars. Life expectancy for stretcher bearers was very short. Fraser survives by not planning too far ahead, or by thinking of home, or love, or life after the war. Then he meets Eleanor, and she makes him long for all those things—but in war, love is never certain, or even a good idea, and longing can only make suffering worse. Fraser and Eleanor are of different classes, and in England they likely would never have met. It's always fun to create conflicted characters who are opposites, caught in attraction but with almost (almost!) no hope of making love work out—but the rest of that story is Eleanor's to tell!
If your book was optioned for a movie, what scene would you use for the audition of the main characters and why?
I actually do see the action of my stories playing in my mind like a movie as I write! Though World War I was the 'black-and-white' war, I see it in living color. In this emotional scene, Eleanor is at the Casualty Clearing Station. She's been warned to stay away from the wounded, not to try to help, but there are wounded coming in after a battle, and Fraser MacLeod comes to find her on the officer's ward…
"Dr. Atherton!"

She spun at the harsh voice and found herself staring up at Sergeant MacLeod, big, dirty, and bloody. He was frowning and Eleanor instinctively took a step back. He caught her elbow, held her still and loomed over her.

"Ye need to come with me. We need another doctor."

Behind her, Lady Frances gasped, perhaps at his rudeness, perhaps at his disheveled condition, or maybe at the way he addressed Eleanor without even removing his cap.
The sergeant glanced over Eleanor's head and took in the silk-clad ladies, the fur coat, the champagne and caviar, and the dandy young officers. He flicked his eyes back to Eleanor. "We need another doctor," he said again. He pointed toward the door with his free hand. "There are wounded men out there who need help, more than Blair and Bellford can handle. You're needed."

She stared up at him miserably. "I'm not allowed to help—the colonel said…"

He made a small sound of frustration, muttered something guttural in Gaelic. He gripped her other arm and leaned close to her face. "I don't give a damn about the rules, not do those poor bastards waiting for help, dying. Ye told me ye were a doctor. Can you stand here and do nothing?"

"You cannot speak to me that way," Edward said, though Fraser hadn't said a single word to him. "Stand to attention! What are you anyway, a sergeant? I can't even tell under all the mud and the, um— Go and get cleaned up at once! Eleanor, stay here."

Fraser didn't come to attention. He frowned at Edward. "My medical officer took a piece of shrapnel in the gut. He needs surgery, and so do a lot of others. We need Miss Atherton—Dr. Atherton—to help. He turned back to Eleanor. "Will you come or no?"

She stared into his eyes and read concern and urgency. This is what she was trained to do. It was against the rules. If the colonel found out, he'd send her home. The choice was hers…

(And…CUT!)
Excerpt. © Reprinted by permission. All rights reserved.

What do you want people to take away from reading this book?
I hope they will be inspired, entertained, and informed. There are situations in life that require us to step up, make choices, be brave, use our courage and our talents and not listen to the voices (including our own) that tell us no, or that we can't. But if we do, like Eleanor, we just might find our true selves, and be all the things we've ever wanted, and make a difference. It's a lot to take from a book, but it seems to me that we've come to a point in history where we need heroes, courage and compassion.
What are you currently working on? What other releases do you have planned?
I just turned in a manuscript that's set in Berlin in 1936, during the Olympic Games. In THAT SUMMER IN BERLIN, the heroine is a young Englishwoman on holiday, the guest of a high-ranking Nazi family. She's camera mad, and an English reporter asks her to use her photography skills to document what's really going on behind the scenes of the magnificent Olympic spectacle. The Nazis are already preparing for war, and she has access to some remarkable places, but if she's caught spying, there will be no mercy—she'll simply disappear. Other forces are also trying to make use of her position and her talents, and danger and suspicion close in, and surviving to tell the truth is going to require a lot of courage and quick thinking.

Thanks for blogging at HJ!
Giveaway:

(1) One finished copy of THE WOMAN AT THE FRONT by Lecia Cornwall to a winner with a valid US shipping address.
To enter Giveaway: Please complete the Rafflecopter form and Post a comment to this Q:

I love historical fiction (and of course I will always have a soft spot in my heart for historical romance), and possibly you do as well! What are some your favorite time periods or settings in historical fiction stories?
Book Info:
A daring young woman risks everything to pursue a career as a doctor on the front lines in France during World War I, and learns the true meaning of hope, love, and resilience in the darkest of times.
When Eleanor Atherton graduates from medical school near the top of her class in 1917, she dreams of going overseas to help the wounded, but her ambition is thwarted at every turn. Eleanor's parents insist she must give up medicine, marry a respectable man, and assume her proper place. While women might serve as ambulance drivers or nurses at the front, they cannot be physicians—that work is too dangerous and frightening.
Nevertheless, Eleanor is determined to make more of a contribution than sitting at home knitting for the troops. When an unexpected twist of fate sends Eleanor to the battlefields of France as the private doctor of a British peer, she seizes the opportunity for what it is—the chance to finally prove herself.
But there's a war on, and a casualty clearing station close to the front lines is an unforgiving place. Facing skeptical commanders who question her skills, scores of wounded men needing care, underhanded efforts by her family to bring her back home, and a blossoming romance, Eleanor must decide if she's brave enough to break the rules, face her darkest fears, and take the chance to win the career—and the love—she's always wanted.


Meet the Author:
Lecia Cornwall, acclaimed author of numerous historical romance novels, lives and writes in the beautiful foothills of the Canadian Rockies with four cats and a wild and crazy ninety-pound chocolate Lab named Andy. She has two grown children and one very patient husband. The Woman at the Front is her first novel of historical women's fiction.