Today it is my pleasure to Welcome author
Erika Kelly
to HJ!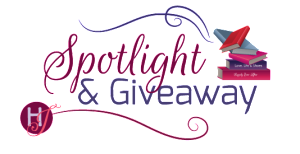 Hi Erika and welcome to HJ! We're so excited to chat with you about your new release, The World's Worst Boyfriend

!


Thank so much for having me!

Please summarize the book for the readers here: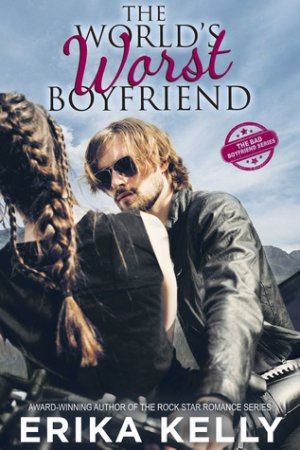 Six years ago, elite snowboarder Fin Bowie had a terrible decision to make: go to New York University with the love of his life or take a gap year and board the most remote and thrilling mountains in the world. At 17, he'd handled it badly. Now, he has a chance to make things right with his first–and only–love–until he discovers she's brought her boyfriend to town–the boyfriend who proposes to her right in front of Fin. Fin might have his work cut out for him, but he knows one thing: Callie's his heart, and he'll pull out all the stops to win her back.

What's your favorite line(s) from the book?:
He bridged the distance between them by pressing a kiss to the corner of her mouth. At her exhalation of surprise, his eyes narrowed, and his intent became clear. This time he didn't hesitate to part his lips and kiss her. Heat detonated in her core and spread like flash fire. Nobody kissed like Fin Bowie. Nobody. He had the softest, warmest, sweetest mouth.
Until he licked inside and sweet turned carnal.
When you sat down to start this book, what was the biggest challenge you faced? What were you most excited about?
I know nothing about winter sports, so I had a huge learning curve. But I interviewed athletes and watched videos–and it turned out to be so much fun!
I was excited to write a second chance romance. When done right, that trope is my favorite–all that emotion, that passion–it's so much fun to push the characters until that banked attraction and desire just explodes and they're tearing each other's clothes off.
Please tell us a little about the characters in your book. As you wrote your protagonist was there anything about them that surprised you?
Fin Bowie's the youngest of 4 competitive elite athlete brothers. While he chose to be a backcountry snowboarder, the older ones are all have medals and trophies from competing. What he wants more than anything is their respect–to be seen as their equal. So it kills him when a text he sent to an injured friend goes viral and turns him into an international meme. His reputation means a lot to him, so to suddenly be known as the World's Worst Boyfriend cuts deep.
What surprised me about Fin was how this hardcore athlete, this badass on a Harley, could be so openly loving to his family and Callie. He wears his heart on his sleeve, and I loved that.
What have you learned about your own writing process/you as an author while writing this book?
Sometimes I get worried that I don't write books quickly enough, but what I really noticed with The World's Worst Boyfriend is how important each step of the process is for me. Meaning, there are no shortcuts. Each pass through the story, each revision, makes it deeper, richer, and better. So it's time to quit fighting my process and embrace it!

The First kiss…
Slowly, he leaned in, pressing a soft, gentle kiss that sent an alarming rush of desire through her body. A lick of his tongue across her lips had her mouth opening to him, welcoming him, and then it happened.
Dear God, Fin kissed her. Kissed her the way he always had—hungry, desperate, a barely contained expression of carnal need.
He kept his hands to himself, their mouths the only point of connection. His kiss tasted like love, passion, like everything beautiful in the world grew out of this, the tender intimacy of two souls finally, finally rejoining.
The moment she reached for him, restless for the press of his hard body against hers, he tore his mouth off hers. "You wanna settle for less than that?"
Did any scene have you crying or laughing (or blushing) while writing it?
Fin's love for Callie has never wavered, so when he finds out she might be engaged, he's gutted. I loved the scene where they finally–after 6 years apart– have it out. He lays his heart on the line. I love that about him–he's so honest and open and willing to show her his whole heart.
"Guess what, Callie? Love isn't safe. It's messed up and crazy and it hurts like hell. But why would you want anything less than what we had? Jesus, what we had—it was more than love. It was…Dammit. Why do I have to explain this to you? I'm empty without you, and no other woman, no friend or brother—no one can take your place. You're part of me. And I'm sorry but I'm not buying that you've moved on. We messed up, and we got lost, but I will be damned if I accept that you'd rather have some boring, bland, safe relationship than me."
If your book was optioned for a movie, what scene would you use for the audition of the main characters?
Callie comes home for her brother's wedding, and Fin's the best man. They'll see each other for the first time in 6 years. This scene is filled with so much conflicting emotion–she's done a great job locking down her feelings, and he's been aching to make things right with her.
"For the first time in years, she looked Fin Bowie, in all his six feet two inches of rock-hard muscle, in the eyes. A tremble started from deep within, rising in velocity until her composure shook like a tree in a violent storm. Last time she'd seen him, he'd been a boy. A gorgeous, untamed, mischievous boy who'd kept her on edge for most of her life. His wild, free spirit made him impossible to nail down.
But the boy she'd loved so fiercely had nothing on the man who stood before her. With his overgrown dark hair and bright blue eyes, he was a shock of rugged, raw power next to her lean, elegant boyfriend."
Readers should read this book….
It's filled with so much passion. Fin and Callie love each other so much! Also, it's set in a fun old wild west town called Calamity and filled with incredibly hot, brawny, loyal brothers!

What are you currently working on? What are your up-coming releases?
The next book in The Bad Boyfriend series is The Thoughtless Boyfriend, and that should be out in October 2018!

Thanks for blogging at HJ!
Giveaway:

I'll give away 1 digital copy of The World's Worst Boyfriend to 1 commenter.
To enter Giveaway: Please complete the Rafflecopter form and Post a comment to this Q:

The Bad Boyfriend series is about 4 brothers who grew up in the Tetons with an eccentric billionaire dad and uncle. They're incredibly loyal, but they definitely mess with each other a lot. Do you have siblings? If so, do you get along?
Excerpt from The World's Worst Boyfriend:
As she headed back up the stairs, heart fluttering in her throat, she called to her parents. "Be back soon."
"You're twenty-three," her dad called. "You don't have to check in." Her parents murmured, and her mom laughed quietly
Hearing them chuckle slowed her down. She'd just told herself not to give into her childish impulses, and here she was flying out the door to be with him. Breathless, heart racing, willing to drop anything, forget everything.
She tried to reclaim her composure, her maturity, but her paralyzed hands couldn't grasp it. And, as she headed to the door, the bridge of time collapsed, plunging her into freefall.
Images flew at her, immersing her in a tumult of sharp, vivid emotions.
The thrill of Fin unhinging the basement door she'd locked after he'd told her he couldn't go to their junior prom because of Gray's surfing competition. So much anger—no, outrage—resolved in a furious fight that had ended in even more desperate, raw sex.
The sensuous pleasure of riding him in his truck, her fingers clutching the back of his seat, her lower back banging into the steering wheel. That wild imperative to get closer, deeper, to join with him.
The boundless joy as they'd leapt off the cliff, hands joined, her smile stretching her skin so wide it felt stupid. Plummeting into ice cold water. And the indescribable happiness when they'd both popped up with matching smiles. She'd never felt anything like it since.
And the pure relief of slamming into the wall of Fin's chest in the hallway after she'd found out Piglet, her little runt of a mutt, had been struck and killed by a minivan. The deep satisfaction when she'd collapsed in his arms of knowing her soul had a harbor, and it was Fin.
He'd been there for her more times than he hadn't, but the times he'd let her down stuck in her joints like burrs, reminding her with sharp twinges every time she so much as rolled over in bed.
She'd thought she'd left this all behind, but the memories were everywhere. She breathed them in at night in her childhood bed, and she ate them for breakfast at the kitchen table.
Fortunately, when she closed the front door behind her, the cool mountain air rushed over her skin and snapped her back to the moment. The hints of sage from the surrounding meadow and smoke from the town's nightly bonfire woke up her senses.
It was okay to remember. Important, actually, because she'd never resolved anything. She'd just thrown herself into work, into survival mode. Finals, projects, hurrying to the diner, the bar, racing to get errands done in stolen moments…all of it had her kept her on the run.
She never would've stopped, would she? If Julian hadn't dumped her, forcing her to live at home for the summer, she'd still be on the lam from a past that demanded reconciliation.
She'd take this ride with Fin, confront the memories, and then she could finally let them go. Let him go.
She'd finally be free.
Excerpts. © Reprinted by permission. All rights reserved.


Book Info:
From award-winning author Erika Kelly comes her brand new, smoking hot series about four elite athlete brothers raised in the Tetons by their eccentric, billionaire dad and uncle.
Six years ago Fin Bowie made a decision that cost him the love of his life. Now his ex is coming back to town for her brother's wedding, and he can finally make things right. Except, right before the event, a text he sent goes viral. Overnight, he becomes an international meme. And it's hard to win your woman back when the whole world's calling you The World's Worst Boyfriend.
The last thing on Calliope Bell's mind is getting back with Fin. Not when her life's just gone sideways, forcing her to spend the summer in her hometown. She can't be away from the New York art world this long, so she comes up with the idea to turn the hottest pop culture event of the moment into a museum exhibition.
The two have every intention of avoiding each other—until the county judge sentences Fin to community service…helping her exploit the meme he's trying to make go away.
Book Links: Amazon | B&N | iTunes | kobo | BAM |


Meet the Author: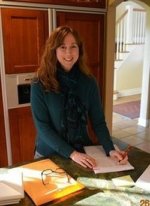 Award-winning author Erika Kelly has been spinning romantic tales all her life—she just didn't know it. Raised on the classics, she didn't discover romantic fiction until later in life. From that moment on, she's been devouring the genre and has found her true voice as an author. Over three decades she's written poems, screenplays, plays, short stories, and all kinds of women's fiction novels. Married to the love of her life and raising four children, she lives in the northeast, drinks a lot of tea, and is always waiting for her cats to get off her keyboard.
Website | Facebook | Twitter |