Today it is my pleasure to Welcome author
Lexi Ryan
to HJ!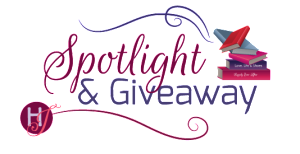 Hi Lexi and welcome to HJ! We're so excited to chat with you about your new release, The Wrong Kind of Love!

Hi! Thank you so much for having me today! I'm so excited to be here and to talk about Nic and Ethan's story!

Please summarize the book for the readers here: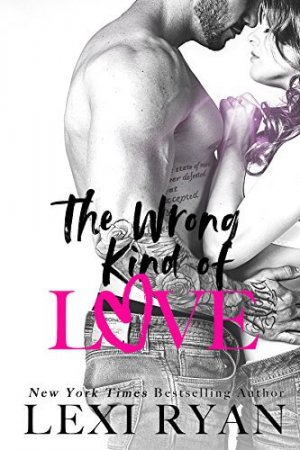 The Wrong Kind of Love is about a single dad, Ethan, and a runaway bride, Nicole. (You'd run too if you found out your fiancé got your identical twin sister pregnant.) Nicole wants to escape heartache and embarrassment of her ruined wedding, and since her sister is busy going on Nic's honeymoon with Nic's would-be groom, Nic takes her sister's new job in Jackson Harbor as the nanny for a six-year-old girl. Unfortunately, taking the job means pretending to be her twin, and that's complicated considering she hooked up with her new boss her first night in town. She makes it work as a favor to someone else, but she's not the only one with secrets . . .

What's your favorite line(s) from the book?:
I love these lines from Ethan's perspective. They're in bed together and he's noticed Nic's tattoo for the first time.
I dip my head, lift her arm to have better access to the ink on her skin, and lower my open mouth to kiss her tattoo. And when I lift my lips, I hover there for long, tormented moments, trying to breathe in the words I needed for myself in the hardest years before Elena's death. The words I needed after.
My love is enough.
When you sat down to start this book, what was the biggest challenge you faced? What were you most excited about?
In this case, the biggest challenge was also what moved me to write this novel. The Wrong Kind of Love is, at its core, a book about anxiety and depression. Stop! Don't run away! Obviously, we don't pick up a romance novels thinking, "Yes, I'd like to contemplate the affect clinical depression has on relationships." No, that's probably the last thing we want. So it's my job as the writer to find a way to present the issues my characters are dealing with in a way that still provides an optimistic and emotionally satisfying experience for the reader. Since this topic is so close to my heart, I had to tread carefully, but I truly love how it turned out.
Please tell us a little about the characters in your book. As you wrote your protagonist was there anything about them that surprised you?
Ethan Jackson is a widower, a doctor, and a single dad, and Nicole Maddox is a runaway bride who's been betrayed by the people she trusted most. I knew Ethan had sworn off love and was a bit broody—my heroine calls him Dr. McBroody Pants—but I loved how his broodiness came hand in hand with tenderness. As for Nicole, I loved that she wasn't ashamed of who she was and the struggles she's faced. I didn't necessarily plan that, but it was refreshing.
What have you learned about your own writing process/you as an author while writing this book?
I need twelve thousand drafts. Okay, okay, maybe no twelve thousand, but I am a reviser at heart. Even though I could expedite my process if I didn't revise as much, the time spent is totally worth it. When I began reading through my first attempts at Nic and Ethan's story, I was gutted. It wasn't anywhere near where I wanted it to be. But one pass and then another (and another) and it grew into one of my favorite creations. I'm envious of girls who can knock it out of the park on their first try; my stories need a few passes to get there. This book was a nice reminder to trust my process–when I'm not busy cursing it, that is.

The First kiss…
"I like the way you look at me. You make me feel sexy. Wanted."
"Who made you feel like you weren't?"
"A mistake."
"Then he didn't deserve you." I lower my mouth to hers, telling myself the kiss will be brief, that I won't get carried away. But then her other hand joins the first behind my neck, and her breasts press against my chest. Her thighs part, and I step between them in my instinctive need to be closer. A soft moan slips from her lips as our mouths connect.
This girl kisses like she does everything else—with unabashed emotion. She doesn't hide a thing she's feeling, and I'm hard even before her mouth opens under mine and our tongues sweep across each other.
I thread one hand into her hair and slide the other up her bare leg, my fingers curling into the flesh of her hip while my thumb strokes her inner thigh. Her skirt is bunched around her waist, and it would be so easy to follow this soft skin up and find her panties. She's making the sexiest sounds, and I'm dying to touch her, to find out if she's as turned on as she sounds, but I keep my hand where it is and give her the kiss she asked for. I offer the evidence that she's sexy and desirable, no matter what some asshole made her think.
Did any scene have you crying or laughing (or blushing) while writing it?
I cried in a few spots while writing this book, but to avoid spoilers I'll tell you about a scene that had me blushing big time.
Nic is the live-in nanny for Ethan's six-year-old daughter, and there's a point in the book where she's sore from shoveling snow and he suggests she use his jetted tub. It's all fun and games until you can't stop thinking about the nanny in your bathtub!
I pour myself a couple of fingers of bourbon and head to my bedroom with it. I settle into my recliner in the alcove and try not to think about the fact that Nic is naked on the other side of my bathroom door.
I fail.
In fact, that's all I can think about. Nic naked and wet and . . . thinking about me.
I close my eyes and let myself imagine going in there, seeing her in the water. She'd hold my gaze as I strip, her eyes as hot and greedy on me as they were that first night. I palm my dick through my pants as I imagine climbing in the tub with her. I'd sit behind her and pull her between my legs so I could cup her breasts and toy with her sensitive nipples. I apply more pressure to my cock as I imagine the sounds she'd make, imagine her tight ass grinding against my dick as she writhes in pleasure. I'd kiss her neck and put a hand between her legs to give her the release she craves. She'd be slick and tight, and when I slid a finger into her, she'd beg me for more.
My breathing is shallow now, and the pressure of my palm through my pants isn't enough.
If your book was optioned for a movie, what scene would you use for the audition of the main characters?
I would want to see the actors playing Nic and Ethan do a scene from the night Nic shows up for her new position at Ethan's. Since they shared a hot night together when Nic arrived in town, they've found themselves in this awkward position of now being employer and employee. There's both a lot of sexual tension and frustration between them, and I would LOVE to see that chemistry on screen.
"I need a nanny. Not a wife. Not even a girlfriend."
She winces and draws in a breath. "I didn't know you were my new boss."
"I didn't know you were my new nanny."
I'm aware of every thundering beat of my heart as we stare at each other. The longer I look into her eyes, the more the frustration and anger knotting my gut morphs into desire. The tension between us is palpable, and it's thicker than anger. This push and pull is full of sex and longing. I shouldn't want her now. This whole situation feels off. Too convenient. Too coincidental. But I want her anyway. I didn't get enough of her last night. All the anger in the world couldn't make me forget the way she tasted or the sounds she made when I put my mouth on her. Even as I stand here and think of what a mess last night has made of my future, I want to push her against the counter and finish what we started in her hotel room.
Instead, I take a step back. "What you and I did was a mistake. I need a nanny more than I needed an easy screw."
She shakes her head and looks me over, disgust curling her lips. "I guess you were telling me the truth after all. You really are an asshole."
Readers should read this book….
If they enjoy sexy contemporary romance with complex characters, some humor, and loads of sexual tension. Or if they like tortured, broken heroes.

What are you currently working on? What are your up-coming releases?
I'm currently working on Straight Up Love, which is the second standalone in The Boys of Jackson Harbor series. This one features Ethan's brother Jake, who runs the family bar, and Jake's best friend, Ava. Ava wants a baby and on her thirtieth birthday she gets drunk and asks Jake to help her out. Little does she know that Jake's been in love with her for years.
Straight Up Love is my next release, coming in May 2018, followed by the third standalone, Dirty, Reckless Love, coming in August. I love this family and can't wait to share them all with my readers!

Thanks for blogging at HJ!
Giveaway:

I'd love to giveaway a $10 Amazon gift card to someone who comments! The gift card will be gifted via Amazon.com to one lucky winner!
To enter Giveaway: Please complete the Rafflecopter form and Post a comment to this Q:

I love writing single dads, and they've snuck into my books in one form or another for years, so it's been fun to see the archetype have a resurgence in popularity. What do you think it is about the single dad hero that makes him so appealing?
Excerpt from The Wrong Kind of Love:
Ethan

I cannot take my eyes off the woman at the bar.
She's not my type—more cuteness than sex appeal with that pert nose and innocent brown eyes. She has an air of innocence. Sweetness. Even her name is cute. Nic. Not Nicole or Nicki-with-an-i. Nic.
She's probably the kind of woman who's had the same boyfriend since she was sixteen and has already named her future children. Girls like that should be handled with care. Wooed, sweet-talked, seduced.
Definitely not my fucking type.
But there's something off about her. She's dressed casually enough in a jean skirt and a flannel, but her light brown hair is stiff with hairspray and pinned to the back of her head in one of those 'dos girls get for proms or weddings. At the beginning of the night, her pink lips puckered into a pout and there was misery in her eyes, but her sadness fell away more and more with every drink.
Maybe that's why I can't keep my eyes off her. Despite all signs pointing to her being too sweet for me, I'm a miserable son of a bitch who's drawn to the sadness beneath her smile.
"Are you going to chime in with your opinion, or should I leave you alone so you can eye-fuck the new chick in private?" my brother Brayden asks.
"Shut the fuck up," Jake tells Brayden. "Eye-fucking is the most action he's gotten in years."
"Did you see him with her?" Carter asks. "He was smiling. Ethan was smiling."
Reluctantly, I tear my gaze off the woman in question and find every pair of eyes at the table on me. Brayden is irritated, but Carter and Jake are wearing identical smirks. If Shay and Levi were here, they'd be smirking too, but luckily, I only have to deal with three of my five siblings tonight.
"It's not healthy," Carter says. "That shit gets backed up and starts messing with a man's mind. Let the boy look."
I shoot my brothers a warning glance. They respect that my love life is off-limits as a topic of conversation, but they view my sex life as something else entirely. Which is fair, I suppose, since I have no intention of having a love life ever again.
"She keeps looking over here," Jake says.
Brayden groans and drags a hand through his hair. "Why do I even bother?"
"You're the one who suggested we have the meeting in my bar on the busiest night of the week," Jake says. "Did you think we were going to have the privacy of the boardroom?"
"Maybe I chose this location because I knew it was one that would make your ass show up," Brayden shoots back.
Jake just shrugs. He's not offended—probably because it's true.
I shift my eyes back to the stack of papers in front of Brayden. When Dad died, he left his business to all six of us in equal parts, so even though Brayden's the one who runs the business side of the family brewery, he insists we be part of the decisions and the quarterly P and L review. He set this meeting months ago, but Shay and Levi had last-minute excuses and couldn't make it. Lucky schmucks.
Nic turns away from the bar and catches my eye again—not hard for her to do, since I can't stop looking in her direction. Her cheeks turn a pretty pink before she looks back to her drink.
"Is she from around here?" Carter asks, following my gaze.
I shrug because I have no idea, but if I had to guess, based on her heavy vowels and sexy Southern drawl, I'd say no.
"I haven't ever seen her before," Jake says. Since he runs Jackson Brews—the face of the family business—and spends his fair share of time behind that bar, he has a better grasp of the population of Jackson Harbor than the rest of us.
I rake my gaze over Nic, searching for something that seems familiar. I'm sure I've never seen her before tonight, and maybe that's part of the appeal. In Jackson Harbor, the only faces that aren't familiar belong to the tourists. They fill our streets and beaches in the warmer months of the year, but once November rolls around and the wind off Lake Michigan turns unforgiving, everyone here is too familiar. Day in and day out, it's the same pitying glances and judgmental stares.
I should have left years ago, but instead, I endure their whispers as if I don't have to live with my own doubts every fucking day of my life.
Maybe it's freeing to meet someone new with winter creeping over the town and the tourists gone. Maybe I like having a woman who isn't thinking about my past notice me.
"Would you just go talk to her?" Jake asks. "I'm getting a case of secondhand blue balls just watching you two look at each other."
Excerpts. © Reprinted by permission. All rights reserved.


Book Info:
From New York Times bestseller Lexi Ryan comes a sexy new standalone romance novel about a runaway bride, a single dad who's sworn off love, and the kind of family secrets that can threaten to break even the deepest bonds.
***
You never forget your wedding day. Or the moment your twin sister pukes on your bouquet and confesses she's pregnant . . . with your fiancé's baby.
I wanted to get away, to hide until my heart mended. I found myself in a strange town with a mysterious stranger whose talented mouth and hands almost made me forget it was supposed to be my wedding night.
Afraid to go home to face my broken life, I pretend to be my twin so I can take her job in Jackson Harbor caring for a six-year-old girl. Imagine my surprise when I find out my new boss is my mysterious stranger—Dr. Ethan Jackson.
I never meant for Ethan to discover my secrets. I never meant for them to matter. But the longer I work with him and his sweet daughter, the harder I fall, and the clearer it becomes that I'm not the only one carrying a secret that could tear us apart.
Get ready to fall for the boys of Jackson Harbor in Lexi Ryan's sexy new contemporary romance series. These books can all be read as standalones, but you'll enjoy reading them as a series!
Book Links: Amazon | B&N | iTunes | kobo |


Meet the Author: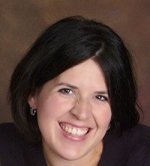 New York Times and USA Today bestselling romance novelist Lexi Ryan is a former college English professor turned full-time writer. She lives in rural Indiana with her husband and two children. When not writing, she can be found lifting weights, reading copiously, hanging out with her family, and thanking her lucky stars.
Website | Facebook | Twitter |