Today it is my pleasure to Welcome author
Jeannie Moon
to HJ!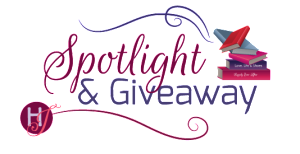 Hi Jeannie and welcome to HJ! We're so excited to chat with you about your new release, Then Came You!

Hi Everyone! I'm so happy to be here!

Tell us about the book with this fun little challenge using the title of the book: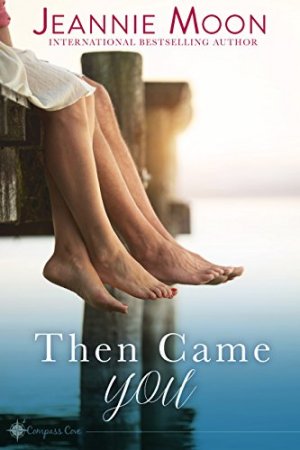 Then Came You is a contemporary romance that celebrates second chances. Set in a small coastal town on Long Island's north shore, it's the first book in the Compass Cove series. The book, and the series, focus on characters finding their true north—their place to belong. Filled with colorful characters, and a centuries-old romantic legend, the town is as memorable as each of the romances.
In book one, Mia and Adam appear to be polar opposites, but they both landed in Compass Cove for a fresh start. They never expected to find their happily ever after with each other. This book will give you all the feels.
What's your favorite line(s) from the book?:
Asking for a favorite line is like asking me about my favorite kid! Here's one my faves:
"He closed his eyes tight, because once again she'd been the braver of the two of them. She'd told him she loved him, not expecting anything in return. Simply giving him something of herself, something beautiful."
Please tell us a little about the characters in your book. What first attracts your Hero to the Heroine and vice versa?
Aside from raw chemistry, at the center of our couple's attraction to each other is Mia's nephew, Ben. Adam admires that Mia took on caring for Ben after Ben's mother died, even though she had to give up so much of her own life to do it. He also likes Mia's brains, her attitude, and her innocence. Mia goes against type for Adam. She's down to earth, funny, not easily impressed; Mia want's things real, and for a guy who lived his image when he was playing in the NFL, that's a big adjustment. But she helps Adam see all he'd been missing, and he falls for her.
At first, Mia finds Adam difficult to figure out, but eventually she sees through his bad boy reputation. The good man he wants to become surfaces, for Mia and that's what draws her in. His humor, the way he relates to Ben, and the fact that he works to earn back her trust, opens Mia's heart.
When you sat down to start this book, what was the biggest challenge you faced? What were you most excited about?
The biggest challenge I faced had to do with developing Mia as a character. She has taken a lot of hits over the years, and while I wanted her to be conscious of all she'd gone through, I didn't want her to be a victim or a martyr. The experiences are certainly part of her, but they don't define her.
I was most excited to show readers the real Long Island. I grew up here, and so did my dad. My family has deep roots, and while we have our problems (traffic) and some stereotypes are grounded in truth, what you really have is a mix of good people who work hard, raise families and care about their neighbors. It's a beautiful place that can give you a different experience every day. From my house, I can travel ten minutes to a quiet bay beach on the north shore, or twenty-five minutes south to the Atlantic Ocean. Drive an hour east, and I'm on the agricultural north fork, an area filled with farms and award-winning vineyards. If I hop a train west, I'm in New York City in an hour. I can tell you, it's never boring unless you want it to be.
What, in your mind, makes this book stand out?
My couples are all on wonderful journeys, but the stories are set in an amazing place. The north shore of Long Island is beautiful, and Compass Cove is no exception. With quite bays and harbors, colorful downtowns with family-owned shops, and curving, treelined streets, the area becomes a character in the books. I combined three coastal towns, creating businesses, quirky characters and great traditions. Of course, I want the romances to make readers sigh, but I want Compass Cove to be a place readers want to visit.
The First Kiss…
What was it about this woman? What made her this irresistible? She was so nervous she was trembling, and Adam had to admit, something about Mia made his own insides a little jittery. "You have the most beautiful hair. And your eyes, the way you look at me…"
"What are you doing?" she asked, barely able to get the words out.
Adam was done teasing, and talking was way overrated. He looked straight into her eyes when he answered. "Research."
He lowered his head and their lips touched. From that day on, any time Adam smelled or tasted lemons, he would think of Mia. Her lips held the sweet and tart taste of the lemonade and something that was uniquely hers, something that made him want to kiss her forever. Adam took little sips of her lips, then coaxed her mouth to play with his. When her hands settled on his waist, he knew she wasn't going to pull away. At least not yet.
A little hum came from her throat, something that sounded like a cat's purr, and that urged him on. Sliding his hands down her sides and around that beautiful behind, he lifted her up and sat her on the counter facing him. He kissed her again, this time more deeply, enveloping her completely in his arms as he continued to taste that gorgeous mouth. She smelled like heaven and felt like a cloud wrapped up in silk. Pressed against him, her body was a complete contrast to his—she was soft and supple, and Adam found he was losing himself in the feel of her. At one point Mia pulled back, hesitated, looked into his eyes, then gazed at his mouth. She studied it, and when she ran one finger over his bottom lip, Adam didn't know how he held himself together. It was sexy, it was innocent, and inside he felt a tightening in his gut that scared the crap out of him.
If your book was optioned for a movie, what scene would you use for the audition of the main characters and why?
Hmm. I guess I'd use the scene where they meet. I love the scene in his office when Adam gets all flustered and Mia doesn't know what to make of him.
A door opened and closed and decidedly female footsteps approached.
"That's my Aunt Mia."
Adam braced himself. He told himself she was probably a perfectly nice woman, and that he shouldn't judge, and that she—she—Adam swallowed hard when the librarian entered his office.
Oh. Damn.
This woman blew every librarian stereotype right out the freaking window. She was gorgeous. And she was young.
Her hair was a mane of loose brown curls, the same color as the toffee candy he used to find on his grandfather's desk. It was pulled loosely off her face, tumbling almost to her waist, and long, dark lashes surrounded her big brown eyes. Adam had to shake off his reaction before he could say something coherent. There had to be something wrong with this. Wasn't there some librarian rulebook that kept attractive off the grid?
She swept into the room and went right to Ben.
"Oh Benny, thank God." Her arms wrapped around the boy and Ben hugged his aunt's middle.
While the reunion took place, Adam adjusted to the real Aunt Mia. She was beautiful like an angel would be beautiful, soft and gentle. There seemed to be an aura that surrounded her.
Shit. What the… he had to get a hold of himself. It was enough that the sudden surge of blood to his groin was something he hadn't experienced since he was in his twenties, but auras? What the fuck?
Still, he couldn't deny that something about her made his heart pound, and the rush in his ears was freaking him out. Thank God her focus was on her nephew, and not him. Adam didn't need her to see how affected he was.
"I'm sorry," Ben said.
"Me too. But don't you ever run off like that again. I've been worried sick!"
Ben nodded and Mia finally glanced at Adam. She smiled and extended her hand. "I'm Mia DeAngelis. Thank you so much for taking charge of Ben, Mr.…"
"Coach." Shit.
"Mr. Coach?"
"I mean Miller." Damn, he thought. She was standing there, grinning, probably thinking he was an idiot. Jesus, he thought. When did he ever react this way around a woman? "Adam Miller," he said as he took her outstretched hand. "Please call me Adam."
"He has the same name as your library," Ben said. "Is it named after you, Coach?"
"Ben, Miller is a fairly common name—" Mia began.
"My grandfather," Adam interrupted. "The Miller Library is named for my grandfather."
"Oh. Well," she said awkwardly. "I stand—um—corrected." Immediately her back stiffened and Mia looked away, keeping her hand firmly on Ben's shoulder.
An uncomfortable silence descended, the chill going right through him. Adam had blown this first impression big time. Mentioning his family was obviously a mistake. What a way to sound like a pretentious ass.
Then, as Adam began to gather his wits, Mia blinked those soft brown eyes, made a little noise in her throat and his vision clouded again. Just like that.
What the hell was going on?
Nodding deferentially in Adam's direction, Mia pointed Ben toward the door. "Thank you again. We'll get out of your way."
Damn. Where was she going? "You're leaving?" he said quickly.
"Is that a problem?" She stopped, confused, her twitching hands telling him she was nervous. Think fast.
"No, no… of course not. It's just…" Recover, man. You have to recover. "I'm done here. Let me walk you out."
If your hero had a sexy-times play list, what song(s) would have to be on it?
I really thought about this, and it's just not Adam's style.
If I had a couple's playlist, I'd include:
Someone Like You, by Shawn Colvin
Love, Look What You've Done to Me, by Boz Scaggs
Underneath Your Clothes, by Shakira
Can't Help Falling In Love With You, by Elvis Presley
Through The Fire, by Chaka Khan
What do you want people to take away from reading this book?
More than anything I believe if you follow your heart, in all things, it won't let you down. Mia and Adam both learn to trust themselves and then they learn to trust each other. But it was all about allowing their hearts to help them find their true north.
What are you currently working on? What other releases do you have planned for 2017?
Then Came You is my last release in 2017. Currently, Compass Cove book 2, Your Send Me, is with my editor. That comes out in the spring of 2018. I'm working on book 3, Waiting for You, and that comes out later in 2018. We're still working on a title for book 4.

Thanks for blogging at HJ!
Giveaway:

Winner will receive a signed copy of Until You, my stand-alone romantic women's fiction (with a hockey hero), and a Compass Cove tote. Giveaway for US and Canada only.
To enter Giveaway: Please complete the Rafflecopter form and Post a comment to this Q:

If you were to move somewhere for a fresh start, where would you go? Why?
Excerpt from Then Came You:
This is after their first 'date," and Adam can't stop thinking about Mia. He decides to visit her at the college library.
With a bag from the campus deli in his hand, Adam walked down the path to the library with a purpose, scanning the quad, and looking for any sign of Mia. His original intention was to take her out to lunch, but by the time he waded through his messages and e-mails, and actually called her, she'd already left the library. Fortunately, one of her co-workers gave her up, and told him that on nice days she ate at one of the tables outside.
As mid-September days went, this one was perfect—sunny and warm, without being too hot—it seemed like everyone on campus was taking advantage of it. The Great Lawn was crowded with students playing Frisbee, reading, or just hanging out. The president of the college had donated about fifty Adirondack chairs, which were situated all around campus, and every one was occupied.
The stone terrace was on the side of the library nearest the administration building, and if you didn't know it was there, you'd miss it. The flagstone patio was a quiet spot with large shade trees, bordered by low shrubs and large planters filled with flowers. The view of the sloping rear lawn, the formal gardens and Long Island Sound in the distance was spectacular and the patio had been set up with wrought iron tables and chairs to encourage people to take a break and enjoy their surroundings. Without a doubt, it was one of the most picturesque spots on campus.
Adam followed the path around the library. Halfway down the steps to the patio, he saw Mia, just where he thought she'd be, sitting at one of the tables facing the water. The breeze lifted her curls, and her soft mocha-colored dress floated and fluttered around her legs, giving him glimpses of skin that made his blood run hot.
The only problem with the scene was the tall guy standing near the table, smiling at her.
And Mia was smiling back.
Who was this guy?
He wore khakis and a blue button-down shirt, with the sleeves rolled halfway up his arms. About the same height as Adam, he had the lanky build of a runner, but his glasses, messy brown hair, and the battered leather briefcase identified him as an academic.
Their voices were low, but happy, and the man's hands were moving as if he were telling her a story. Mia was laughing, completely at ease. Adam hesitated for a split second, and then moved forward.
He set his bag on the table, and both Mia and her friend's eyes shifted.
"Adam! What are you doing here?"
The man she was talking to folded his arms, and clenched his jaw, obviously pissed that they had been interrupted. Yeah, well, screw him. Adam wasn't about to make it easy for another guy to move on Mia, so he leaned in and kissed her on the cheek. It could have been seen as a platonic kiss, but he and Mia knew there was nothing platonic about what had happened the other day. The blush rising in her cheeks sent the same message to her friend.
"I wanted to take you out to lunch, but when I called, someone inside told me you were already out here, so I grabbed a sandwich." He glanced at the guy and then back at her. "Is that okay?"
"It's fine. Oh, gosh." She motioned with her hand. "You two don't know each other. Adam, this is Noah Connolly. He's in the English Department. Noah, this is Adam Miller."
They shook hands, but it wasn't at all friendly. "You're the football player?"
Adam smiled. "Used to be. I coach now."
"Ah." There was something obnoxious about the way he said it. Something superior. Asshole.
Pulling the chair closest to Mia away from the table, Adam sat and proceeded to stare the guy down.
It didn't take long.
"I'd better go," Connolly said. "I'll see you, Mia. Nice to meet you, Coach."
"You too, Professor."
When he was out of eye shot, Adam turned his attention to Mia, who was twisting her fingers nervously. Maybe this was a bad idea.
"I'm sorry if I interrupted something."
"Oh," she said, smiling, "You didn't. Noah and I have gotten to be friends; we're both new here."
"I understand. Still, you seem surprised to see me."
She bit her lower lip and he felt the blood in his head rush south. "I am, a little. You left kind of quickly the other day."
He leaned back in the chair and rubbed the back of his neck. "Yeah, I never expected to see Mrs. Lang in your kitchen. I'm sorry."
"I figured. I had no idea she knew you. She left out that part when I told her who was taking us out."
He laughed because they'd both been blindsided. "So, did she tell you what a pain in the ass I was in school?" Adam unwrapped his sandwich and opened his bottle of water.
"No," she said, taking a bite of her salad. "She told me you were one of her favorites."
Adam froze letting her words sink in. "Really?"
Mia nodded. "Really."
He took a bite, glad he didn't have to say anything right away, because he was still processing what she'd told him. Either Mrs. Lang was bullshitting, or he wasn't as big a screw-up as he'd thought. He noticed a paperback sitting to Mia's right and he picked it up, turning it over so he could see the cover. He expected she would be reading some classic, or something more academic, but there, staring him in the face was a shirtless man with breeches and boots clutching a very well-endowed woman, in a low-cut, white ball gown. The man's mouth hovered by the woman's ear and her hands gripped his biceps. The models looked in serious lust.
"The Duke's Secret Bride?" he asked.
Mia let out an impatient breath. "Are you going to pick on me?"
"No." He hesitated. Then felt himself smile. "Maybe a little. Romance novels, huh?
"I love romance novels," she said, grabbing the book back from him. "But that shouldn't be a surprise. We established the other day that I'm a romantic."
Excerpts. © Reprinted by permission. All rights reserved.


Book Info:
Mia DeAngelis knew it was time to make a change. Wanting to provide a better life for herself and her ten-year-old nephew, Ben, she took a chance and moved to the small town of Compass Cove. Now, the college librarian is adapting to a new job, a new town, and living with her feisty seventy-eight-year-old grandmother. Mia is determined to make it all work, hoping the coastal hamlet gives both her and Ben the sense of community, family and belonging they both want so much.
Adam Miller, a retired NFL quarterback, has come back to Compass Cove to start over after an injury puts an end to his high-octane life. Settling into the small town routine proves to be a challenge, but his job coaching at Jennings College gives him a sense of purpose, while keeping him connected to the game he loves.
There couldn't be two people more different, yet the minute they meet, friends and family have no doubt they belong together. Now if Mia and Adam can only get out of their own way and embrace a little home town magic, they can find the happy ever after they both crave…
Book Links:

Meet the Author: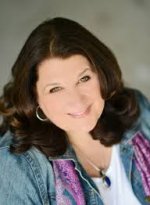 Bestselling contemporary romance author Jeannie Moon, has always been a romantic. When she's not spinning tales of her own, Jeannie works as a school librarian, thankful she has a job that allows her to immerse herself in books and call it work. Married to her high school sweet¬heart, she has three kids, three lovable dogs and resides on Long Island, NY. If she's more than ten miles away from salt water for any longer than a week, she gets twitchy.
Website | Facebook | Twitter |