Today it is my pleasure to Welcome author
Miranda Liasson
to HJ!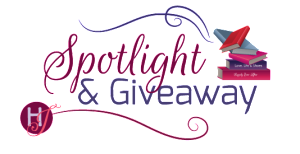 Hi Miranda and welcome to HJ! We're so excited to chat with you about your new release, Then There Was You!
Please share a few Fun facts about this book…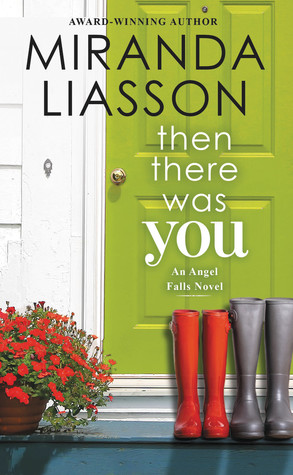 1. In high school, my hero Colton was the popular football-player type and gave my heroine Sara, the nerdy, bookish type, a lot of grief. He calls Sara the hated nickname Sara Jane the Brain. I actually had a very similar nickname in high school, given to me by an adorable boy with big brown eyes whom I had a terrible crush on. Alas, it never worked out for him and me. But I did learn eventually that a brain was a great thing to have, even if that boy didn't appreciate it! ☺

2. I, like my heroine Sara, am very myopic! My heroine wears contacts but without them, she can't see very well. At one point, Colton slides on her glasses and then kisses her on the forehead—mainly because she really needs her glasses, but also because it's his way of telling her she's beautiful with or without them. ☺

3. There are some (very loose) parallels in my heroine Sara's life with the book Pride and Prejudice. I've had a lifelong love affair with Jane Austen, and I adore Pride and Prejudice. In fact, I own a version where the text of the book is on the left side, and interesting footnotes/explanations are on the other side to help a reader fully understand the book. (This wonderful version, for anyone interested, is called The Annotated Pride and Prejudice, annotated and edited by David M. Shapard.)

4. My town in the book, Angel Falls, is based off of a village on the outskirts of Cleveland called Chagrin Falls. It has gorgeous natural waterfalls you can see from a pretty bridge that goes over Main Street, lovely quaint shops, and lots of art and theater events. It does not have an angel legend or statue; I invented those myself, but the falls are definitely real! Actually, I'm shocked that my editor allowed me to keep the town set in Ohio. I was worried the setting wasn't "exciting" enough…but it worked out really well and I was excited to write about my home state!

5. I was writing about Sara's ex-fiance Taggart's car, a Popsicle-red Porsche. I wanted it to be ridiculous in some way. So I turned to my husband one day and asked him, "What's Tagg's licence plate?" And he said "TAGG IM IT." And that was so perfect for this pretentious, awful ex-fiance who drives a car he wants everyone to notice. Sometimes when you ask a question, the universe—or at least your husband—comes up with a great answer! ☺

Bonus fun fact: At one point Sara dates a microbiologist with a fascination for killer bacteria. I actually worked in a lab and helped with research on strains of drug-resistant bacteria, and we used to joke that if they ever ended up down the wrong drain and got loose in the world, it would be like a sci-fi movie with mutant creatures invading New York City!
Thanks for blogging at HJ!
Giveaway:

Print copy of Then There Was You (Angel Falls) by Miranda Liasson
To enter Giveaway: Please complete the Rafflecopter form and Post a comment to this Q:

Why do you love a good enemies-to-lovers romance?
Excerpt from Then There Was You:
As Colton got out of his car and climbed up to the porch, he saw a solitary birthday candle planted in the middle of a pie sitting on the low table. Sara sat there in a gray Indians T-shirt and cutoffs, smiling. The candlelight flickered on her hair and her face, casting all her features in a warm glow that nearly stopped him in his tracks.
Rocket was cuddled close to her side, snoring.
"Nonna believes in recycling candles," Sara said with a sheepish smile. "This is the only one in the house, and it's down to a stub. Make a wish fast."
His brain finally put two and two together. How had she remembered? "You got me a pie for my birthday?" Suddenly the simple act of drawing in air became complicated, like he'd somehow forgotten how to do it. He dragged his gaze from her to the pie so she wouldn't see what was surely on his face.
How touched he was.
"Nope." She shook her head. "I didn't get you a pie. I made you a pie."
Words clogged up in his throat. Her eyes were dancing in the low light, and he could see the golden highlights in her hair. Forget the damn pie. He wanted to taste her.
Whoa there, Colton. Friends, friends, friends, he repeated to himself. What had happened to all that animosity between them? The desire to tease her, to make her blush? To keep her at a distance, which was what all that bickering had done. Now he found he did want to make her blush. But for a completely different reason.
"Did you celebrate today?" she asked.
"Carmen made cupcakes. I'll have dinner with Cookie and Hannah this weekend."
She patted the swing beside her and he took her up on the invitation, staking out a spot on the other side of Rocket, who sniffed him discerningly, then leaned back against Sara. His uniform grazed her leg, and his gun banged awkwardly against the swing.
"Better hurry and wish before it fizzles," she said, gesturing to the candle, which really did seem to be on its way to flickering out.
Oh, he wished all right, while she did a speedy rendition of Happy Birthday. She couldn't hold a tune to save her life but he loved it just the same. Then he blew out the candle.
As it sat there smoldering, a thin wisp of smoke curling elegantly into the wooden slats of the porch ceiling. Sara jumped up. "Do you like warm pie? I'm going to nuke some pieces and put ice cream on them, is that okay? I've been waiting for this all ni—"
Before he knew what he was doing he reached up for her arm, tugged her back down beside him and planted his lips on hers. Then he curled his hand around her neck and pulled her in deeper.
Her lips were soft, and she tasted amazing, sweet like the pie, and sure enough, she was kissing him back, parting her lips, resting her hand lightly against his chest. Over his heart, where he was certain she could feel its wild rhythm as his entire body responded to the thunder of that kiss.
Excerpt. © Reprinted by permission. All rights reserved.


Book Info:
Angel Falls is the last place Sara Langdon wants to be. Her hometown may be charming, but it's also filled with memories of her "wedding-that-never-was." Yet Sara's grandmother needs her, and joining her dad at his medical practice gives Sara time to figure out what she wants for her future. But when her first patient turns out to be Colton Walker, the man who sabotaged her wedding, Sara starts to wonder if she'll ever be able to escape her past.
As police chief, Colton Walker is devoted to his small town, and he's equally determined to avoid its newest resident. He and Sara have always gotten along like oil and water, and since the bachelor party incident, he's her Enemy #1. But after sharing an unexpected–and unexpectedly hot–kiss, Colton starts to wonder if the woman he's always fighting with is the one he should be fighting for.
Book Links:  https://www.forever-romance.com/titles/miranda-liasson/then-there-was-you/9781455541805/


Meet the Author: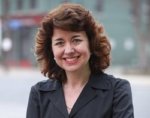 Miranda Liasson loves to write stories about everyday people who find love despite themselves, because there's nothing like a great love story. And if there are a few laughs along the way, even better! She lives in the Midwest with her husband and three kids in a charming old neighborhood which is the inspiration for many of the homes in her books. Find out more at www.mirandaliasson.com.