Today it is my pleasure to Welcome author
Holly Jacobs
to HJ!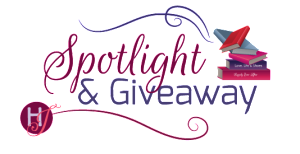 Hi Holly and welcome to HJ! We're so excited to chat with you about your new release, These Three Words!

Hi, again, Sara! Thank you so much for inviting me back!

Tell us about the book with this fun little challenge using the title of the book: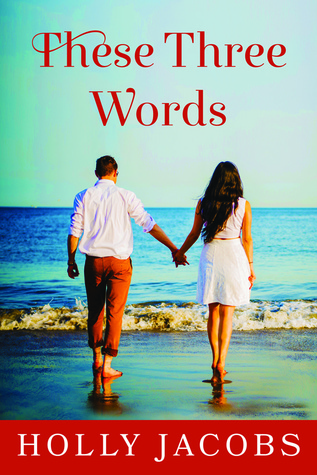 W…waiting. The weight of waiting can suffocate.
O…ordeals eventually end.
R…remember the good times.
D…dialogue takes two.
S…sorrow is like rain. There's light when it's over.
Please share the opening lines of this book:
Gray held my hand as we walked along the water's edge.
The sun slid toward the horizon, trailing a brilliant pink ripple after it, like the tail on a kite. Gray didn't say anything, but a light smile played on his lips as we walked.
Please tell us a little about the characters in your book.
Gray is a man of few words, but he has a depth of feeling. He simply isn't equipped to put those feelings into words.
Addie is normally very attuned to his silences and can understand the words he has a hard time finding on his own. When tragedy strikes, she's too wrapped up in her own pain to translate what he doesn't, and even what he does, say.
Please share a few Fun facts about this book…
I pitched the book to my editor as "Forrest Gump meets While You Were Sleeping."
I'm not satisfied categorizing These Three Words (or Just One Thing & Carry Her Heart) as a romance or as women's fiction. I think all three are more a woman's journey (that includes a romance). Uh, yes, I see that might be a hard definition to market.
I talk about a Broadway show, They're Playing Our Song, in the book. Not just because it fit the story so well. But because of my mother. She went to NYC when I was still in school and brought me home some pajamas from Saks. I'd never heard of the store (I have now!) and wasn't as excited as she'd hoped I'd be. But she'd gone to see They're Playing Our Song and brought home the album. I played the heck out of that record and it was one of the first shows I fell in love with. So that little Easter Egg is a shout out to my mom and to one of my favorite shows I never saw!
What first attracts your Hero to the Heroine and vice versa?
I loved that idea of silences sometimes being as profound as words. There's a beautiful song in They're Playing our song where the hero of that show sings about not having the words. For me, that was Gray's theme song.
The First Kiss…
"Don't," Gray said, quietly, his eyes still on the game.

"Don't what?" I asked. I thought maybe he was talking to the players, though Gray wasn't one of those animated fans who talked back to sportscasters and audibly cheered their team. He didn't wave a Terrible Towel, or holler at the refs.

"Don't go out with Paul," Gray said simply.

"Why not? He's nice enough and he—"

I didn't get any further because Gray turned away from the television and his game . . . and kissed me. Not just some peck on the cheek. Not even some quick kiss. This was a kiss that spoke of a hunger I had very little experience with. It was a hunger that I wasn't equipped to deal with in my teens.

It spoke of something more than the friendship I'd always thought we had.

Gray ended the kiss and sat back in his original position.

"That's why" was all he said. He went back to watching the game, but he draped his arm over my shoulder.

It felt right there.
If your book was optioned for a movie, what scene would you use for the audition of the main characters and why?
I love this scene. Gray might not say much, but I think he says a lot heree:
"I know you love Glenwood Hills and Tudor-style homes. When Ash and I were looking for an office, I mentioned to the agent that if he ever saw a screaming deal on something like this in Glenwood, he should call me. He remembered and called yesterday."

The real estate agent called yesterday and we were here today? That sort of timeline was so not Gray-like at all. "And you bought it?"

"He's got the paperwork on his desk right now. I just needed to know that you liked it before I had him make the offer."

"This is your house, so it shouldn't matter if I like it." It shouldn't matter, but I knew the moment I said the words, it would. Gray was asking if one day, when we married, I could live here.

"No, it would be our house," he said.

I smiled, realizing how well I knew this man I loved.

Then he reached in his pocket and pulled out a ring box. "If you still say yes."

And at that moment, I realized that even if I knew him, he could still surprise me. I—who normally had enough words to fill in both sides of our conversations—was suddenly speechless.

"Gray" was all I could manage.

Graham Grayson was a man who planned everything out to the minutest detail. But this? The agent had called yesterday. And here we were this evening. And there he was with a ring.

My world had tilted.

"Addie, I need you to say the word," he prompted.

I took the ring box from him. "Yes. Of course, it's yes. It will always be yes. Yes."
If your hero had a sexy-times play list, what song(s) would have to be on it?
To be honest, that idea of a playlist is something I touch on in the book. When Addie leaves, she can't find her iPod. She finds out that Gray had taken it and had been playing it a lot. Turns out he was searching for a song he'd heard her sing. I'll confess, the iPod scene between the two of them was one of my favorites. I know, it's not exactly sexy-times, but very sweet. You can hear the song here…https://youtu.be/5pmvWCP6c4s
If you could have given your characters one piece of advice before the opening pages of the book, what – would it be and why?
All relationships have highs and lows. Sometimes remembering the good times can help you through the hard ones.
What are you currently working on? What other releases do you have planned for 2015?
I have the sequel to my award winning April '15 release, Carry Her Heart, finished. I'm waiting for a release date for it and there's a secondary character, Alice, in These Three Words. I'm working on her story now.

Thanks for blogging at HJ!
Giveaway:

I'm giving away two autographed copies of These Three Words.
To enter Giveaway: Please complete the Rafflecopter form and Post a comment to this Q:

Can you share a song that truly touched you?
Excerpt from These Three Words:
Gray held my hand as we walked along the water's edge.

The sun slid toward the horizon, trailing a brilliant pink ripple after it, like the tail on a kite. Gray didn't say anything, but a light smile played on his lips as we walked. That was enough to let me know he was happy.

So was I.

As the sun finally perched on the water's edge, we stopped. We stood in ankle-deep water on small, round pebbles, and his arm settled lightly on my shoulders as I leaned against him. A few gulls flew overhead, crying their evening lament as water lapping against the shore provided a harmony.

I thought I heard Gray whisper my name. "Addie." I turned and I saw . . .

I opened my eyes and looked out at the peninsula across the bay.

The beach from my memory was just across the small spit of land that extended out into Lake Erie, creating this sheltered bay.

The moment felt more like a dream than a true memory.

So did my feelings for Gray.

I must have loved him once.

A rational part of me knew as much, and sometimes I thought I felt the whisper of that long-ago feeling. I'd grab for it, but it always slipped through my fingers.

I couldn't hold on to it, try as I might.

I kept seeing that moment when I'd needed him most and he'd turned away from me.
It's for the best, he'd said.

I couldn't seem to move past that moment, nor could I look back before it.

I knew that wasn't fair, but that one moment obscured all the others—the happier ones I knew we'd once had. I knew they were there. Sometimes, like today, I'd capture a glimpse of them, and I could almost believe I could get my old feelings for him back, but in the end, the feelings eluded me.

I could remember them but only in the most academic sense. It was akin to knowing there are moons around Pluto. We can't see them with our naked eyes, but we know they're there. It was like that for me. I knew we'd been happy once, but I couldn't quite believe that we could get back to the way we used to be.

And I certainly couldn't bridge the ever-widening gulf between us.

To be honest, I'd given up trying.

Sometimes, I almost ached with a need to reconnect with Gray. To find a way to touch him. Not physically, but a way to shake him and make him remember the way we used to be.

If he remembered, maybe he could remind me.

I just knew that this wasn't it.

The half life we'd been living wasn't how we began, and I knew that we couldn't go on this way.

The pain of knowing what we once were and what we'd now become was too profound. Each day I died a little under the weight of it.

The knowledge sat heavily on me, threatening to bury me under its enormity.

I should have felt happier now, or at least felt relief that I was doing something proactive.

I fingered the crisp manila envelope on the table, but I didn't pick it up.

I let it sit there, and leaned back in my chair. It needed to be done. After months of inertia, I was pushing us forward.

Yes, at the very least looking toward the future should have given me relief from the constant weight of where Gray and I had found ourselves.

Instead, I couldn't shake the feeling that I could have done more.

That I should have done more.

I sat on the small second-floor deck of JoAnn's Ferncliff cottage.

The cottage was nestled between a cliff and the bay, just one of a collection of old fishing shacks that had become summer homes on Lake Erie.

I'd called the cottage home for months, and this deck had become my favorite spot. Today, the sun sat somewhere between rising and noon as the water lapped at the breakwall that separated the house from the bay.

It was flanked by other old fishing shacks. The one on the left was renovated; the one on the right . . . was not.

In the distance, I could make out Presque Isle peninsula, where Gray and I had once taken that walk. It arched gracefully out into the lake, creating the bay. Only a few boats dotted the smooth waters this morning, as if they knew that winter would be here soon and they wanted to squeeze in every last sail. Soon the boats would all be put in dry dock for winter. Then the bay would freeze over and I'd have ice-fishing shacks as my new neighbors.

I'd moved into the cottage in February, so I knew what I was in for when winter hit, but I was okay with that. The view was worth the cold and the feeling of isolation. Most of the neighbors in the handful of other cottages were summertime and weekend residents. Only a handful lived here year-round. But all of them seemed to be a tight-knit group.

I'd kept my distance.

Oh, I smiled and waved as I came home or left, but I declined invitations to cookouts and coffees. Frequently, I wished the cottage stood on its own somewhere without a neighbor in sight. When I said as much to JoAnn, she'd told me I needed neighbors as well as friends.

I knew she was wrong. What I really needed was Gray.

I felt as if I were half alive on my own. As if somehow I needed him in order to be me. At least I needed him the way he used to be. The way we used to be.
Excerpts. © Reprinted by permission. All rights reserved.

Book Info:
Starting over is never easy. Addie and Graham "Gray" Grayson should know: they are a couple on the brink. But they weren't always. Childhood friends who fell in love, they complemented each other perfectly: her sunny, gregarious outlook was an ideal foil for Gray's quiet, careful personality. But when an unexpected heartbreak sweeps them into grief, they're forced to question the fraying bonds that once held them so tightly.
Just before Addie walks away for good, Gray's life is suddenly left hanging in the balance—and Addie's waiting for news at the hospital. But she's not alone. Through the stories other families share, she remembers what first brought her and Gray together and realizes how much of their connection still remains. Can letting go of the past also mean embracing the future? Perhaps the words they once said to each other can become a bridge that leads them back to love, to hope, and to a second chance that could last a lifetime.
Book Links:

Meet the Author: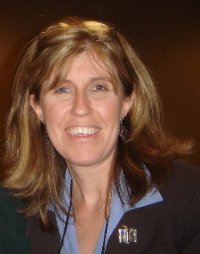 Holly Jacobs leads a life full of romance and adventure. From skydiving to jet-setting around Europe, from snorkeling in coral reefs to writing while wearing beautiful silk peignoir sets and popping chocolate bonbons, Holly Jacobs leads a life that is the epitome of romance…
Well, my fictional life sounds more interesting, but not better than my real life. Really, I'm the happily married mother of four. I cook a lot, garden and weave baskets! I write for Montlake Romance and Harlequin. My books range from lighthearted comedies to more serious dramas and now even mysteries…but at heart, they're all stories of love.
Website | Facebook | Twitter |