Today it is my pleasure to Welcome author
Mia Hopkins
to HJ!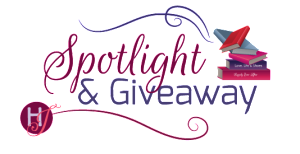 Hi Mia and welcome to HJ! We're so excited to chat with you about your new release, Thirsty!
Please summarize the book for the readers here: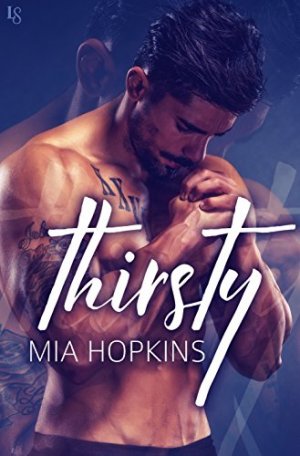 Thirsty is a sexy contemporary romance about a former gangster who falls in love with his landlady, a young single mother. He inadvertently learns about craft brewing and adopts it as his new career. Just when he seems to be turning his life around, his violent past catches up with him.

Please share the opening lines of this book:
You want a hero.
Before we start, you should know—I'm not him.
I'm not your hero.
Please share a few Fun facts about this book…
The characters in Thirsty are inspired by the work I did as a volunteer at Homeboy Industries, a gang intervention and job training program here in Los Angeles.
To learn more about craft brewing, I traveled to the state Craft Beer Summit in Sacramento last year. For a research trip, I had so much fun (and sampled so much beer).
Vanessa's grandmother is based on many sassy grandmothers I have known in my life, women who were not afraid of bright blue eye shadow or expressing strong opinions.
Please tell us a little about the characters in your book. As you wrote your protagonist was there anything about them that surprised you?
My protagonist Sal is a former gangster who's spent the last five years in prison for car jacking and grand theft auto. Even though Sal's physical appearance is intimidating, his time in prison has left him introverted and prone to anxiety attacks in crowds. Thirsty is the first book I've written entirely from the hero's point of view. Sal's self-deprecating sense of humor surprised me until I realized it was a defense mechanism.
If your book was optioned for a movie, what scene would you use for the audition of the main characters and why?
"Hey," she says.
"Hey, schoolgirl," I say. "Is it time for that study break?"
She runs across the room and jumps into my arms.
There are so few times in my life that anyone has ever been this happy to see me. My body doesn't know how to take it. My chest grows hot. I'm jumpy and giddy. When Vanessa kisses me, I have to stop myself from enjoying this too much.
For the hundredth time, I tell myself to disconnect.
Some people have angels and devils sitting on their shoulders. I have two Sals. Stupid Sal sits down with Less Stupid Sal inside my head.
Less Stupid Sal says, "Listen, asshole."
Stupid Sal replies, "What?"
"Remember, she's using you for sex. Just enjoy it. Stop catching feelings for her."
"But she looks like she likes me."
Less Stupid Sal stands up and slaps Stupid Sal. "She doesn't like you, pendejo. She likes gangsters. She likes the D."
Vanessa pulls off my T-shirt and slides down my shorts. I take off her clothes and unclip her lacy purple bra. When I lay her down in the bed, her boobs jiggle a little and my whole body tightens up.
"We can be loud," she whispers.
I slip off her panties.
What do you want people to take away from reading this book?
That there are different kinds of heroes. For some heroes, redemption is a slow and painful process, as it is for Sal.
What are you currently working on? What other releases do you have planned for 2017?
I am working on a sexy locksmith story called Lockdown, to be included in a blue-collar hero box set called Down and Dirty. I'm also working on the sequel to Thirsty. It's called Trashed, and it stars Sal's troublemaking brother Eddie.

Thanks for blogging at HJ!
Giveaway:

Ebook: THIRSTY (An Eastside Brewery) by Mia Hopkins
To enter Giveaway: Please complete the Rafflecopter form and Post a comment to this Q:

What's the most unusual place you've experienced a kiss? (A geographical location, but if you want to get anatomical, please feel free!)
Excerpt from Thirsty:
The ride starts with a burst of music like a jack-in-the-box. We glide backward and over a couple of times. The Ferris wheel stops to let other passengers on. At the very top, our carriage swings back and forth before it goes still.
Now I can see my neighborhood from a different viewpoint, high above. The lights of the carnival are bright and beautiful. The smells of tacos, hot dogs, and popcorn fill my nose. People pack the church parking lot. Cars line the street, and in the surrounding houses, lights in the windows show where families are talking or watching TV or having dinner.
"How are you doing?" I ask.
"I'm all right."
She's looking at the same things I am. I wonder if she is seeing the same details. I stroke her hair and take another risk. "So what do you think?"
"About what?"
"Starting something with me?"
She takes a deep breath but doesn't say anything.
"What are your doubts?" I say.
"Are you kidding?" She snorts. "You're seriously asking me that?"
I laugh a little. "Okay, well. Besides the obvious."
"You have your own life. I have mine. You're trying to rebuild from the ground up. I'm trying to secure my daughter's future. We're heading in different directions."
She isn't wrong. Life has disappointed her in such deep and cruel ways, I don't blame her for protecting herself. But even as she tells me this—the truth about how we're not right for each other—I feel how right it is to talk to her, to hold her hand, to show her who I am. "I have an idea," I say. "Probation."
"What?"
"I'm only around for two months, right?"
"Right."
"Spend those two months with me." I look into her eyes. "I want to be with you, Vanessa."
"Sal—"
"I'll be gone before I have a chance to disappoint you." When the words leave my mouth, I try to ignore how pathetic they sound. "We're adults, not dumb kids. We won't lose our heads." I run my fingers through her silky hair. "I swear to God, every time I look at you, I feel . . ." I reach for the most honest word I can find. "Thirsty."
Excerpt. © Reprinted by permission. All rights reserved.

Book Info:
My name is Salvador Rosas. Back in the barrio, my past is written on the walls: ESHB. Short for East Side Hollenbeck, my father's gang—my gang. Hell, it's a family tradition, one that sent both my brothers away. They used to call me "Ghost" because I haunted people's dreams. Now I've got nothing going for me except a hipster gringo mentoring me in a new career. An ex-con making craft beer? No mames.
Still, people in this neighborhood look out for one another. That's how I became Vanessa Velasco's unwelcome tenant. Chiquita pero picosa. She's little, but with curves so sweet they're dangerous. I remember Vanessa from the old days, the straight-A student with big plans. Plans that were derailed by another kid stupid enough to think he was bulletproof. Now Vanessa knows better than to believe in empty promises. There's fire in her . . . and if I touch her, I might get burned.
I'm trying everything I can to go straight. But when East Side Hollenbeck comes calling, I might have to risk it all to find out if there's a future for Vanessa and me. Because she's the only one who can quench my thirst for something real.
Book Links:  Amazon US | Amazon CA | Amazon UK | Amazon AU | Barnes & Noble | Google Play | iBooks | Kobo | Books-a-Million


Meet the Author: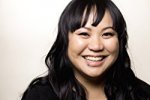 Award-winning author Mia Hopkins writes lush romances starring fun, sexy characters who love to get down and dirty. She's a sucker for working class heroes, brainy heroines and wisecracking best friends. She lives in the heart of Los Angeles with her roguish husband and waggish dog.
Website | Facebook | Twitter | Instagram | Pinterest | Newsletter