Today it is my pleasure to Welcome romance author
Andrea Laurence
to HJ!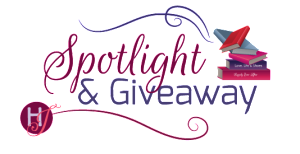 Hi Andrea and welcome to HJ! We're so excited to chat with you about your new release, Thirty Days to Win His Wife!

Hi, Sara. Thanks for letting me stop by today!

Please summarize the book a la Twitter style for the readers here: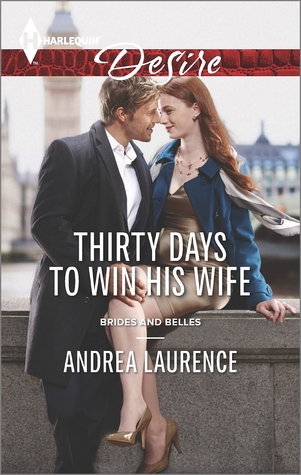 When best friends elope in Vegas, they find themselves in for more than their bargained for – including a baby and a challenge to fall in love or lose it all.

Please share the opening line of this book:
"Amelia," Gretchen pressed, "tell me you didn't elope in a Las Vegas wedding chapel."

Amelia took a deep breath and slowly nodded. Her stomach was turning somersaults, but she managed to get the words out anyway. "I did," she admitted.
Please share a few Random facts about this book…
The hero and heroine graduate from high school in Las Vegas, like I did.
Amelia is a caterer and she makes wedding cakes. I have catered a number of weddings and make quite a few wedding and other event cakes over the years.
The house Tyler rents is a real house in Nashville, although it's in a different location. You can take the virtual tour here – http://houselens.tv/235governorsway_unbranded.aspx
Please tell us a little about the characters in your book. As you wrote your protagonist was there anything about them that surprised you?
Amelia is a big believer in love, romance, and the concept of the big, elaborate wedding. She's been planning her wedding since she was five years old, and eloping in Vegas wearing a black cocktail dress was not a part of her plans. I was surprised to find how stubborn she was. Tyler was doing everything in his power to win her over and she didn't budge an inch until she fell hard.
Tyler has spent most of his life feeling invisible. Amelia is the only one to ever see him until he made a success of himself. He's not much for love and romance, but he's a fiercely loyal friend and will do whatever it takes to make this work. I was surprised by how sneaky he was. Every simple thing he did undermined her ability to resist him. Part of it was his natural charm and love for her as friends. The rest was just his determination to win at all costs.

What kind of research did you do for this book?
I did a lot of research about Nashville in general, but also into Tennessee divorce laws. Did you know that in Tennessee, you can't annul a marriage because you were drunk and made a mistake? Be warned. If you live in Tennessee and decide to elope in Gatlinburg (the Vegas of the south) you'd better really love him.

The First kiss…
The first kiss (at least post honeymoon) was a tricky thing. They've both agreed to a trial dating period and this is their first time testing the waters without tequila clouding things.
He didn't know what she was thinking, but he was hyperaware of how close she was. The scent of her body lotion perfumed the air with tropical flowers. He breathed it into his lungs and held it there, remembering that scent from their night together. The muscles in his neck tensed as the memories rushed into his mind and flooded his veins. It would be so easy to touch her. Kiss her. And he wanted to, first date be damned.

As though she'd read his mind, Amelia reached up and rested her palm against his cheek. Then she leaned into him. She closed the gap slowly, her eyes focused on his until their lips touched and their eyes closed. Her mouth was soft and hesitant against his own. He tried not to push too hard or too fast, applying just enough pressure, but letting her take the lead this first time.

It was hard. The sweet, gentle kiss was enough to start a hum of electricity traveling through his body. Tyler wanted to tug her against him and drink her in. He wanted to caress her silken tongue with his own and press his fingertips into her ample flesh. But he knew she was testing the waters. If he pushed too hard, he would lose valuable time trying to coax her back to this place.

She finally pulled away and he reluctantly let her go. Tyler opened his eyes to find her looking up at him with a dreamy smile curling her lips. She took a deep breath and sat back, tugging down at her tunic. "I've, uh…" She stumbled over her words. "I've really got to get back to work."
Was there a scene in this book that was harder to write than others?
The prologue of Amelia and Tyler in Vegas was one of the harder scenes to write. I love friends to lovers books, but that moment when they move from one to the other is such a tricky prospect. How does one lose their senses and elope with their best friend?
He held her tight, resting his chin on the top of her head. It was a simple hug. One they'd shared a hundred times before. But tonight, somehow, it was different. She was suddenly very aware of the movement of his hard muscles beneath his shirt. His cologne tickled her nose, so familiar and yet so enticing in the moment. It made her want to bury her face in his neck and inhale the warm scent of his skin. Run her palms across the rough stubble of his jaw…

A wave of heat licked at Amelia's cheeks and she realized it had nothing to do with the flames shooting across the water beside them. There was a warmth curling in her belly, a need building inside her. It was a familiar arousal, but one she never associated with Tyler. He was her best friend. Nothing more.

But in that moment, she wanted more. She wanted him to show her how beautiful and talented he thought she was with his hands and his mouth instead of his words. It was a dangerous thought, but she couldn't shake it.
If your book was optioned for a movie, what scene would be absolutely crucial to include and why? 
One thing I love about Tyler is that he's so good with the little things. Amelia seems to value those big, romantic gestures, but to me, it's the man that takes out the trash without being asked that wins my heart.
Amelia picked up her tablet and pulled up her task list for the afternoon. At the top of the list was prepping a hundred servings each of filet mignon, chicken breast and salmon to marinate overnight. She pulled out a large plastic tote and started mixing up the steak marinade.

She kept expecting Tyler to make noises about leaving, but he continued to hover a few feet away. Whereas she normally didn't mind company, he was a distraction. A glance at his smile, a whiff of his cologne, and she'd likely slice off her thumb. Dumping in the last ingredient in the marinade, she turned to him. "Tyler, honey, you don't need to stand around and look at me. I'm sure you have something more important to do today."

Tyler leaned against the counter beside her and shook his head. "No, I don't. I'm here to help you. I'm no chef, but I'm another set of hands. Tell me what you need done."

That was the sexiest thing she'd ever heard. She resisted the urge to throw her arms around his neck and let him take her against the industrial refrigerator. Fridays were a day for work, not play. Instead, she took a deep breath and decided where they should start first.

"If you insist." She pointed to a sink on the opposite side of the kitchen. "Scrub up in the sink and grab an apron off the shelf. When you're ready, glove up and grab the beef tenderloins from the refrigerator so we can get them broken down into portions."

If he was going to be a sexy distraction, he could at least be a useful one.
What do you want people to take away from reading this book?
I want readers to take away the idea that there is no such thing as a perfect person, a perfect love or a perfect marriage. The longer you live your life believing there is, the more unhappy you'll be with the life you have. No one is perfect, including you. No marriage is perfect – it's work – even if you have passion and excitement and compatibility. You have to make the best of the love and life you have and you'll be truly happy.

What are you currently working on? What other releases do you have planned for 2015?
I just finished book three in the series – Gretchen's book out in November. I'm starting Natalie's book now. It will be out in December. Between now and then, I'm participating in the Harlequin Desire summer continuity – The Montoros. My book is Seduced by the Spare Heir, coming out in July. I've also got two releases in my Rosewood series with Pocket – Feeding the Fire (March) and Stirring Up Trouble (September). Plenty to keep me busy and ereaders full!
Thanks for blogging at HJ!
Giveaway:

1 Autographed copy of Thirty Days to Win His Wife – US Only and 1 digital copy of Thirty Days to Win His Wife – International
To enter Giveaway: Please complete the Rafflecopter form and Post a comment to this Q:

Have you considered (or acted on) romantic feelings for your best or closest male friend? If so, how'd it turn out? Wondering how many folks have made the leap successfully.
Excerpt
Natalie, the wedding planner and office manager, would arrive any moment with coffee, as she did every Monday morning. Not even Amelia's latest life catastrophe would throw off Nat's schedule.

On cue, Natalie pushed open the door of the conference room and stopped in the doorway. She had the cup holder clutched in her hands, four paper cups held tightly in place as usual. But there was a strange look on her face. Her normally calm expression was pinched, her mouth tight. Something was wrong.

"What's the matter, Natalie?" Bree asked.

Natalie turned from Bree to look at Amelia, her long dark ponytail sweeping over one shoulder. "There's an incredibly hot guy here to see you, Amelia. He says that he's your, uh…husband."

Someone gasped. Amelia wasn't sure which of them it was. Probably her. She launched up out of her chair, her expression no doubt panic-stricken. He couldn't possibly be here. He'd just texted her and hadn't made any mention of being in Nashville. Natalie was surely mistaken. "What does he look like?"

Natalie's brow shot up. "Five minutes ago, I didn't think you had a husband, period, much less so many that you wouldn't know who he was immediately when I mentioned him."

"Tall, dark blond hair, bushy eyebrows, icy blue eyes?"

Natalie nodded slowly. "That would be him. He's waiting in the lobby with a shiny wedding ring on his hand. Have I missed something?"

"Oh, yeah." Gretchen snorted.

Moving into the room, Natalie set the drinks on the table and then crossed her arms over her chest. "You're married? To the guy in the lobby?"

"Yes," she admitted.

"Amelia—the one who's had her wedding planned since she was five? Amelia—the one who just a few weeks ago was complaining that there was no one special in her life? I mean, you are the same person, right? You're not a pod person that just looks like Amelia?"

She wished she could blame her rash behavior on alien influences, but it was all her doing.
Book Info:
Even with a baby on the way, Amelia's holding out for the perfect husband. Tyler has thirty days to prove he's the one.
Best friends Tyler Dixon and Amelia Kennedy eloped to Vegas on a whim. But before they can deal with their quickie divorce, she confesses: she's pregnant. Now there's no way Tyler will agree to go their separate ways. He wants them to stay married, raise their child together, share a house—and a bed.
Yet Amelia has always dreamed of a perfect marriage…and she doesn't think this self-made millionaire is lifetime material despite their friendship. She's given him just one month to prove her wrong…
Meet the Author: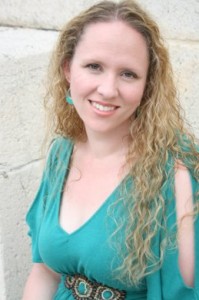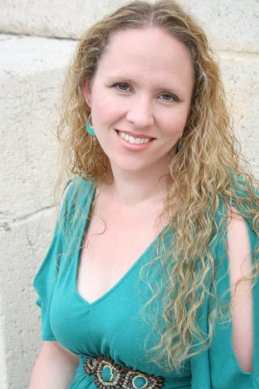 Andrea Laurence is an award-winning author of contemporary and paranormal romance. She has been a lover of reading and writing stories since she learned to read at a young age. She always dreamed of seeing her work in print and is thrilled to share her special blend of sensuality and dry, sarcastic humor with the world. A dedicated West Coast girl transplanted into the Deep South, she's working on her own "happily ever after" with her boyfriend and their collection of animals including a Siberian Husky that sheds like nobody's business.
Website | Facebook | Twitter |