Today it is my pleasure to Welcome author
Kelly Elliott
to HJ!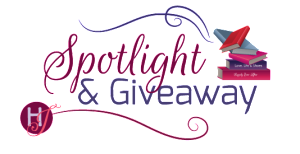 Hi Kelly and welcome to HJ! We're so excited to chat with you about your new release, This Love!
Please summarize the book for the readers here: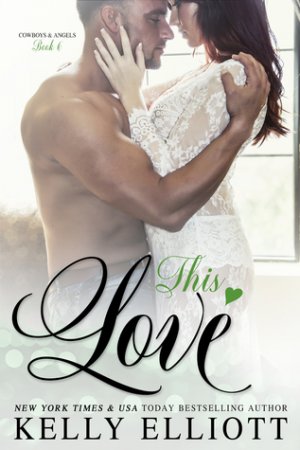 This Love is a book about one of the Parker brothers who has decided he is better off living as a bachelor, until he meets the one woman who knocks flat on his behind and makes him work for her love.

Please share the opening lines of this book:
I'd had enough of everyone talking about this new Irish bar coming to town. I didn't want to think about a rival and what it would mean for my business. The pretty little thing on the other side of my bar was giving me a smile that screamed she wanted my attention, and I was happy to give it to her.
Please share a few Fun facts about this book…
It was planned as a stand-alone book before I decided to put it in the Cowboys and Angels series.
I actually had a friend of mine from Ireland help me a lot of the Irish in the book
The cover for this book was made two years before the book came out.
Please tell us a little about the characters in your book. As you wrote your protagonist was there anything about them that surprised you?
Cord is your typical bachelor, looking to move through life having as much fun as he can, yet deep down he wants something more. Maebh is a breath of fresh air and I loved that she knocked Cord on his butt from the first moment he laid eyes on her. There really wasn't anything that surprised me about either of them while I was writing it.
If your book was optioned for a movie, what scene would you use for the audition of the main characters and why?
I would probably use this one because the banter makes me chuckle –
The waitress came up to the table. "Can I get y'all something?"
I was about to tell her Maebh's, Amelia, and Wade's drinks were on the house when Maebh pushed her beer away. "What minerals do you have?"
"Minerals?" we both asked.
"Uh, Maebh, you do realize where you are, right? We don't sell vitamins, it's a bar."
Her face turned red, and I knew in an instant I had embarrassed her.
She wrung her hands in her lap. "I meant soft drinks. Do you have a Diet Coke?"
"Yep! I'll bring you one."
Maebh nodded, and stared at the table.
I reached my hand out again. "Dance with me. Now."
Her head shot up and anger rushed over her face. It was about time I saw something other than a polite smile on her pretty face.
"Excuse me?" she asked, her mouth gaping open.
"Get up, and get into my fucking arms, Maebh. Now."
She stood, and put her hands on her hips.
"No one tells me what to do. Especially you, stupid fecker."
"You just called me a stupid fecker. What the fuck is that?"
She shrugged. "I don't like taking the piss."
My eyes widened in shock. "Christ almighty, what are you even saying?"
"I'm saying I don't like being made fun of."
"I wasn't making fun of you!" I yelled back, over the music. My heart was pounding harder than the bass.
"I'm not an eejit!"
My brows pulled in tight. "Huh?"
"An eejit!"
My head was spinning and I rubbed my hands over my face. "What does that even mean, Maebh?"
She sighed. "Never mind. Me head is pounding."
"Yours? My head is throbbing," I mumbled. "All I wanted was a dance."
What do you want people to take away from reading this book?
The true meaning of family and how no matter what, they are always there for you. That friendship is one of the greatest joys one can have and share with others.
What are you currently working on? What other releases do you have planned?
I'm currently writing Entice Me, (book 2 in the Austin Singles series), Guarded Hearts (a historical romance), as well as working on a secret project! My next release is Seduce Me which releases on November 6, 2018.

Thanks for blogging at HJ!
Giveaway:

Signed paperbacks of the first SIX books in the COWBOYS & ANGELS series.
To enter Giveaway: Please complete the Rafflecopter form and Post a comment to this Q:

If you could get lost in any book world family, which would it be?
Excerpt from This Love:
"Jonathon said you'll be opening soon. Are you excited?" Trevor asked. I wanted to kick him in the balls. I hated that he was being so friendly. Not because I didn't want him to treat her nicely; I did. But the way she looked at him had me wanting to hurt my own flesh and blood. Maebh was Trevor's age, twenty-five. She stood at about five-feet-four inches, if that. We both towered over her with our six-two frames.
"Yeah, I'm excited. Me da has been langered most of this last week though trying to chase away the nerves."
Trevor laughed, and I looked at him. He had no clue what in the hell langered meant, just like I didn't—yet that bastard laughed like he knew what she was talking about. What an ass. There was no way I was going to ask her. She probably would answer Trevor again and act like I wasn't even standing there.
Her eyes drifted up to mine, and we held each other's gaze for a few moments. It was like she could read my mind.
"Langered means drunk. It takes a lot for me da to get drunk so…" she shrugged. "It's sort of funny."
This time I smiled bigger. I liked hearing her call her father da. I liked hearing her talk, even though I couldn't understand her half the fucking time. Her voice was beautiful.
She was beautiful.
And all of that fucked with my head.
"You should teach a class on Irish lingo so we all know what you're saying," Trevor said, pulling a slight giggle from between Maebh's soft pink lips.
I balled my fists. My brother was flirting, and I didn't like it. Not. One. Fucking. Bit.
"Do y'all need any help with anything, Maebh?"
The offer was out of my mouth before I could take it back.
When Maebh worried her bottom lip, I moaned internally. My cock slowly started to harden as it pressed against my jeans. I couldn't pull my eyes from her mouth. Trevor cleared his throat, pulling my gaze from her mouth to him.
He smirked. The damn bastard must have known where my eyes were focused and where my thoughts were going.
"I hate to ask, but me da can't really help with this, and it's really got nothin' to do with Aisling."
With a shrug, I said, "That's okay. Just tell me what you need."
Her nose scrunched in the most adorable way, and I nearly had to reach for Trevor to hold myself up. My fucking legs were about to give out on me. I thought I was having a heart attack; it was the only explanation.
"It's sort of a big undertakin', and I feel bad asking. It's just, I don't know a lot of people around here and…"
Her voice trailed off in sadness. It nearly brought me to my knees. Again. What was this, like the fourth time in the last ten minutes?
The idea of her not having many friends and feeling lonely made my chest ache.
"I can help," Trevor piped in.
Maebh's eyes sparkled with happiness.
"No, you can't." I quickly snipped. "You promised Mom you were going to get that fence taken care of at the front gate."
Trevor stared at me for a few seconds like he had no idea what in the hell I was talking about.
"I'll help, Maebh."
It hit him slowly. I was making up a story to get my own brother out of the picture. It wouldn't take him long to call everyone in the family and insist I had a thing for Maebh, when all I really wanted to do was get information on her new restaurant. That was all.
Wasn't it?
Excerpt. © Reprinted by permission. All rights reserved.


Book Info:
I was a self-appointed bachelor and happy to have the title. Everyone thought it was time for me to settle down and find a nice girl. Well, no thank you. This cowboy wanted to stay clear of relationships. I wanted the freedom that came with no strings.
But what did I know? Nothing apparently.
Everything changed when I looked into her green eyes; my world tilted when she smiled at me.
What was this feeling?
Whatever was happening had me losing my damn mind. I fumbled with my words. My body wasn't my own. I wanted her … desperately.
Was I ready to give up my bachelor days, or was this Irish girl simply an itch I needed scratched?
This Love is book 6 in the Cowboys and Angels series
Book Links: Amazon | B&N | iTunes | GoodReads |


Meet the Author: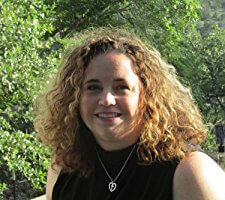 Kelly Elliott is a New York Times and USA Today bestselling contemporary romance author. Since finishing her bestselling Wanted series, Kelly continues to spread her wings while remaining true to her roots and giving readers stories rich with hot protective men, strong women and beautiful surroundings.
Her bestselling works include, Wanted, Broken, The Playbook, and Lost Love, to name just a few.
Kelly lives in central Texas with her husband, daughter, four cats, and two pups. When she's not writing, Kelly enjoys reading and spending time with her family.
To find out more about Kelly and her books, you can find her through her website.
www.kellyelliottauthor.com
Instagram – @authorkellyelliott
Twitter – @author_kelly
Facebook – www.facebook.com/kellyelliottauthor