Today it is my pleasure to Welcome author
Miranda Liasson
to HJ!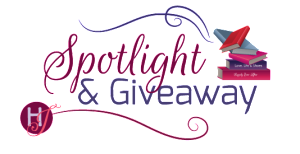 Hi Miranda and welcome to HJ! We're so excited to chat with you about your new release, This Loving Feeling!

Thrilled to be here, thanks, Sara!

Tell us about the book with this fun little challenge using the title of the book: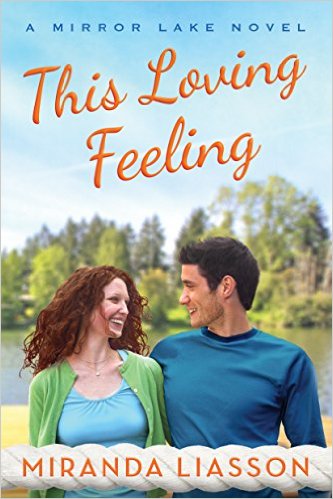 T is for tattoos. Lukas has a snake coiled around one arm and the other arm has a sleeve. (He's a pop star—he's got to have some body art, yes?)
H is for Harris Buckhorn III, my heroine Samantha's upper-crust boyfriend.
I is for Ivy League education, which is what Harris has. Too bad the rest of him isn't so top-notch!
S is for Samantha, the baby sister of the Rushford family, raised by her older brothers and her grandmother when their parents died. Also for Spanakopita and Ed Sheeran, both of which play parts in the book ☺ And Songs, because Lukas is a pop singer. And Stability, which is what Sam is desperately looking for. (Wow, I did really well with the S's, don't you think ☺!)
L is for Long Lost Love, my favorite kind to write about. Samantha and Lukas had a "thing" way back when…and now he's back…six years have passed since the last book (This Love of Mine) when Sam was in college. They've both grown up a lot and that was so much fun to write.
O is for Old Theater—a gorgeous century-old one with a canopy of twinkling stars, modeled after the one in my home town!
V is for VaVaVoom! (Okay, give me a break, I'm desperate on this one!) That's for the sexy time between Samantha and Lukas, which by the way they've waited over six years for!
I is for I get a pass on this one since I did so many S's above ☺
N is for Nice, which is what Sam is. She was bullied in high school, and that took a great toll on her. Fortunately, Lukas was there to help her out. Nice is also what Lukas isn't—he wants Sam and nothing is going to get in the way of making her his.
G is for Greek, which is Lukas's sexy hot heritage.
What's your favorite line(s) from the book?:
"Whatever I do, I'll do better this time if you give me a chance."
Please tell us a little about the characters in your book. What first attracts your Hero to the Heroine and vice versa?
Samantha first saw Lukas when she was a senior in high school and had to pick up her Grandma's car at the auto body shop after she scraped the fender while pulling out of the garage. He was an older and gorgeous mechanic, with big brown eyes, and he looked at her like no one ever had before:
"There you go," he said, handing her back Effie's credit card and oh, wow, their fingers grazed. He had such fine hands, with well-trimmed nails. Each finger displayed a different hammered silver ring with some sort of symbols she'd never seen before. As if all that wasn't enough, his smile sealed the deal. When this guy smiled, she swore, the angels held their breath. It was beautiful, the slightest bit imperfect, and a little bit wicked. And it sent tingles scattering like fairy dust all over her body.
As far as Lukas's impressions of Samantha, Lukas knows from the minute he sees her what kind of girl she is, and she's not for him, a guy who was shuffled from one foster home to another, who has to scrape for everything he has. But he can't stop himself from wanting her:
He was twenty-one. Old enough to know better than to start something with an innocent eighteen-year-old girl still in high school. Yet the spark between them was undeniable. He balanced on a very thin wire, thinking a couple of dates would be enough, that they were such opposites it could never work, that he would soon become bored and break it off as he should.
But every date left him breathless and wanting more. She was beautiful and fascinating, angry and hurt and fragile in some ways but in others, tough as nails yet really kind. To animals and old people and kids. And him. She didn't judge him, and she tended to see a version of him that was better than he was, which both pleased and frightened him. He was hopelessly hooked for the first time in his life and he didn't have a clue what to do about it.
When you sat down to start this book, what was the biggest challenge you faced? What were you most excited about?
I worried a lot about how to make Lukas believable as a pop star but still keep him a little edgy in a book that's not a down and dirty rock star romance, but has got a more lighthearted, small town vibe.
Another challenge was that all the characters have aged six years since the last book…kids have been born, life has continued…and I had to keep that all straight in my own mind. (The novel can be read as a stand-alone, so no worries if you haven't read the other two Mirror Lake books.)
On the flip side, I really enjoyed watching Sam and Lukas grow up and evolve. And I think you'll be very surprised at their backstory. I mean, I was really surprised when I was writing it!
What, in your mind, makes this book stand out?
Well, I really loved working on Samantha and Lukas's characters throughout all three books (Lukas is mentioned in the first book but doesn't show up until the second, but Sam is in all three.) They both had a lot of growth and change over the seven years that pass between the first book and the third. Sam really grows up, as she was just nineteen in This Thing Called Love. And just as they evolve, the Rushford family evolves and changes too…baby Annabelle in the first book is seven now and guess who Lukas's nephew Stavros develops a crush on ☺
I strive to write a good read that's heartwarming, full of family and friends, is sexy, but also has some heartbreak in it too…but with lots of laughs as well, because how else do we all survive the toughness of life but with laughter?
The First Kiss…
She couldn't walk backwards anymore, because she was about to run into the couch. He put an arm on her waist to let her know what was behind her. And because he wanted to.
That one touch was lethal. Her gaze flickered upward and settled on his. He detected worry and conflict, the same emotions coursing through him. Any sensible man would back off now, but when had he ever been sensible? He wanted her too damn badly.
In one smooth move, he pulled her to him and held her, reveling in the feel of her in his arms at last. Her heady scent, the flowery smell of her hair, the softness of her breasts pushing against his chest, he took it all in like a drug. His breath was coming harder now. With one heavy sigh, he heaved all of his inhibitions—and his common sense—away and lowered his lips to hers.
He cupped her cheeks in his hands, tangled his fingers in her hair, and pulled her closer, tighter, and kissed her like this was the last kiss on earth, a one-shot-at-this kiss and he completely went for broke.
It started with purposeful, subtle pressure, but once he tasted her soft lips, he lost all control. When she parted them on a sigh he devoured her, their tongues meeting and searching, soft and urgent, and their bodies pressing against one another like there was no tomorrow. Because maybe for them, there wasn't.
If your book was optioned for a movie, what scene would you use for the audition of the main characters and why?
I love the scene where Lukas and Samantha meet for the first time after six years. He's singing for high school kids at their prom, and she's an art teacher there chaperoning, and he calls her up on stage to sing with him—a song she's altogether too familiar with…
At last the music ended. Panic swelled inside her chest. It was only a song. To believe more would be as unrealistic as believing in a child's fairy tale. She shook her head to dissipate the spell that seemed to envelop her like the cacophony of applause and cheers sounding all around them. When the final whoops and hollers went up at the end, she took her chance and hopped off the stool.
Out of the spotlight, he grabbed her by the elbow. She spun to face him.
"I thought you'd want the chance to finally sing that to my face," he said, his coffee-black eyes flashing.
"Gee, thanks. I've been waiting six years for that. I feel so much better now."
He tugged her back under the spotlight and spoke into the microphone, "Hey kids, give your teach a hand. Her voice is so sweet it makes your heart break, doesn't it?"
Suddenly he leaned over and she realized with horror that he was going to kiss her. She politely offered her cheek while clenching her teeth but he ignored her civilized gesture. He pushed his guitar aside, wrapped one hand around her neck, then pulled her in and kissed her directly on the mouth.
His lips were pliant and soft. His kiss was gentle but thorough, bold, and cocksure. He tasted like peppermint and his own unique, seductive flavor that brought unwanted memories hurling back. He pulled away and looked at her with a blank expression, as if he were actually startled by his own brash behavior. Then the wicked sparkle returned, and a wide bad-boy grin spread slowly over his face.
"You arrogant bastard," she hissed in his ear, still smiling, above the deafening uproar of the gym.
She turned to go, but he reached out yet again. For a moment, they were in the shadows. His grip on her arm felt hot and tingly, probably from all the outrage coursing through her body. In the dim light she saw something raw in his eyes. She used to be attracted to precisely this exact kind of danger, this risk. That was before she'd lost a brother seven years ago. She'd learned the hard way that stable and steady was far better than a wild roller coaster ride that gave you an adrenaline rush and a headache.
"Let me see you later," he said off mic. On the stage, a handler took away the stools. The gym went black except for a lone spotlight, beckoning him for his next song.
He had to go, as always. But this time, Sam wasn't going to be the one he left behind.
She shrugged out of his warm grasp, shaking her head. Then she took advantage of the darkness and slipped away.
If your hero had a sexy-times play list, what song(s) would have to be on it?
I adore Ed Sheeran (and by the way, he makes an appearance in the book, crazy, huh!), so I would have to say Thinking Out Loud. "Kiss me under the light of a thousand stars…" yeah. Perfect for their love scene…you'll have to read the book to see why!
What do you want people to take away from reading this book?
I want people to think of THIS LOVING FEELING as a fun summer read, but also the story has to do with the strong bonds of family; the idea that you might think you can't ever love because you don't know how to love; the way we think we need certain things to make up for things in our upbringing that we didn't have; how we find the inner strength to take risks; and how the wrong guy can turn out to be the rightest guy of all.
What are you currently working on? What other releases do you have planned for 2016?
I'm having so much fun working on my Spikonos Brothers series, of which Lukas is the oldest brother—he's got three more hunky brothers of Greek heritage to come! They were separated from each other and their alcoholic parents as children, and they reunite as adults—it's all about family, friendship forgiveness, true love, and a place to call home. Plus, it's sexy too!
The next Spikonos up is Roman Spikonos, whom you'll meet in December in CAN'T STOP LOVING YOU:
When it comes to her heart, and especially to her first love, Roman Spikonos, Arabella D'Angelo has moved on—even though she still lives in Mirror Lake, Connecticut, a little tourist town with a long memory for mistakes. Ever the dutiful daughter of a cantankerous widower who holds grudges, Bella has spent the past twelve years raising her younger brother and making a name for herself as a successful psychologist. Now, when she isn't counseling a lonely-hearts club for senior women, she's humoring her matchmaking girlfriends. Bella resists the romancing of their blind dates, yet her friends hope she'll fall for a local and scrap plans for a fresh start in Chicago.
Then, just before Bella's thirtieth birthday, Roman returns to Mirror Lake and moves next door to her family's Garden Center business to run his grandparents' orchard, stirring up talk—and a tempest of passions—just in time for pumpkin harvest. As he and Bella once again get caught up in a swirl of desire and heartache, not to mention gossip and her overprotective father's fury, Mirror Lake will soon find out whether the first love of an Italian hometown beauty and her unforgettable Greek god stands a second chance.

Thanks for blogging at HJ!
Giveaway:

I'd love to give away 2 Amazon e-copies of THIS LOVING FEELING, U.S. , U.K. or Canada only.
To enter Giveaway: Please complete the Rafflecopter form and Post a comment to this Q:

I'm always trying to warn my daughters about staying away from the bad boys! So tell me what you think, can a bad boy ever turn out to be a great guy?
Excerpt from This Loving Feeling:
Lukas and Samantha are at a child's birthday party, and the clown who was hired to perform showed up drunk, so Lukas volunteers to substitute, mostly to prove to Sam he's not beyond doing anything to get close to her:
How could she get turned on by a guy in full clown makeup? Was that unnatural? She'd never flirted with a clown before. Come to think of it, she never wanted to again. Because it was kind of creepy.
"Okay, kids. Gather round," Lukas said, honking his clown horn. For right now, they were a rapt audience. And they would be, for as long as their attention spans held. Which, in her experience, was about ten seconds.
"Okay, hot assistant, get ready," he said in a low voice.
She shot him the stink eye.
"For this next part, my brainy assistant will lie down on this bench," he said out loud to the kids. He dragged a wooden picnic bench over from Meg and Ben's lawn table.
She cocked a brow. "Are you going to saw me in half?"
"Sweetheart," he said, his face very near, his voice rumbly and soft, "there's a lot of things I could think of doing with you all stretched out in front of me, but sawing you in half isn't one of them." He reached out a hand to help her into position. She lay down on the bench, her feet hanging over the edge, making sure her dress was tucked in.
"How are you feeling today, Samantha?" He bent over and stuck his big clown nose close to her face. She squeezed it. The kids laughed.
"I feel great," she said warily. "And I'd like to stay that way."
"Open your mouth."
"You aren't going to try something, are you?"
"Oh, please," he said in a low voice. "If I try something, it isn't going to be in front of a yard of screaming five year olds."
He reached down near her ear and began to pull ribbon out of somewhere—multicolored, red, green, yellow, blue, on and on it flowed.
"What did you eat for breakfast?" he exclaimed loudly.
The kids thought that was hysterical.
"Um, a rainbow?" she answered. The kids roared. Apparently that was also funny. Score one for the brainy assistant.
He helped her up until she stood next to him.
"Thank you for being so clever, Vanna White."
"Go to hell," she said between her teeth, still smiling.
"Close your eyes."
"Bite me."
"I should have cut you in half," he mumbled. "Aw, come on. Close your eyes and hold out your hands."
She did. And an enormous pouf of vividly colored fake silk flowers showed up. Then he really did kiss her—on the cheek.
"Thank you, Spike the Clown. What's your next trick?"
"Um—I'm at a little loss right now. Any suggestions?"
"Can you spin plates? Balance a long stick on your chin? Ride a unicycle?"
"No, no, and no."
"What kind of clown are you?"
"Um, a pathetic one? But I'm the only one they've got, so I'll be right back."
Even as he spoke, he was running toward the house. Which left her thinking she'd be doing something horrible to him in his sleep tonight if he wasn't coming right back. While he was gone, she had the kids play a quick game of duck, duck, goose.
He returned with his guitar. His Gibson. Just in time, because one of the little girls fell chasing one of the other kids and was now crying.
He walked around the kids, playing "Old MacDonald," getting them to make all the animal noises. He did a soulful version of "On Top of Spaghetti" and ended with "You Are My Sunshine." By the end, all the adults were gathered around, unable to resist. It was so unfair that the package of sexy hot man also had the voice of an angel.
Next he blew up balloon animals, one for each kid—dogs, swords, flowers, even a poodle. Not bad for a minute's notice. Finally, the show was over and Meg called all the kids over to a long table set with a bright yellow tablecloth for hot dogs and cake.
"You can carry a tune," Sam said as she helped Lukas clean up the clown props. "You're like the Pied Piper of rock-star clowns. You had everyone mesmerized, mommies and kiddies alike."
"I'd like to have a chance at mesmerizing you," he said, waggling those big clown eyebrows again and looking unabashed.
"Stop flirting with me." But she couldn't muster up enough steam to really mean it. Plus she was struggling not to smile.
He looked up from stuffing all the leftover balloons into a bag. His dark, soulful eyes, even surrounded in clown makeup, flared with something. Mischief? Or something darker. He shrugged. "Quit eyeing me like I'm nothing more than a piece of meat. It's shameful."
Her face heated. "I am not looking at you like that. I mean, come on, clowns are not hot." But this one sure was.
He got up in her grill. The ridiculousness of that damn clown nose and the streaky white makeup made her want to laugh crazily at the madness of it all. But his eyes anchored her and she could not look away.
"Have you not heard of personal space?" Sam asked weakly. "Back up, Clown."
"I try but I just can't seem to stop myself," he whispered in a velvety voice that sent shivers up her arms.
"Well, try harder," she said, steeling her voice. Except it did crack a little at the end. "It's irritating."
"All clowning aside, Samantha," he said, taking off his clown nose and sticking it on her nose. "No can do." Then he walked away, chuckling at his joke.
Nonsense aside, a list was building in her brain. Funny. Kind to Stevie, even when irritated. Great with kids. Hot as hell. She couldn't reconcile this adult version of him with the carefree rock star who wanted a fling. And she couldn't help feeling the joke was on her.
Excerpts. © Reprinted by permission. All rights reserved.
Book Info:
Samantha Rushford's future looks bright: the high school art teacher is getting ready to leave Mirror Lake and move to Boston with her ambitious boyfriend, and she hopes a diamond ring is just around the corner. But her past still has a hold on her—especially the bittersweet memory of her rebellious ex, who kissed her passionately before he left town without a word.
Since then, Lukas Spikonos has parlayed his rebel ways into life as an up-and-coming recording artist. When he shows up for a surprise gig at the high school prom, Sam is more dumbstruck than starstruck—he used the words of a poem she wrote about their breakup to create a number one hit. But Lukas hasn't returned just to impress students; he's facing some real-life responsibilities and needs Sam's help. But she has her own unresolved issues about the life she wants to lead. Will the music—and the pull of true love and family—put their hearts back in harmony?
Book Links:


Meet the Author: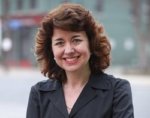 Miranda Liasson loves to write stories about courageous but flawed characters who find love despite themselves, because there's nothing like a great love story. And if there are a few laughs along the way, even better! She's a former Golden Heart winner who writes lighthearted contemporary romance for Montlake Publishing and series romance for Entangled Publishing. She lives in the Midwest with her husband, three kids, and Posey, a rescue cat with attitude.
Website | Facebook | Twitter |