Today it is my pleasure to Welcome author
Meghan Quinn
to HJ!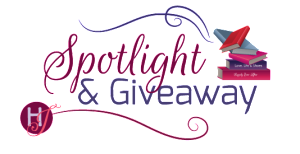 Hi Meghan and welcome to HJ! We're so excited to chat with you about your new release, Three Blind Dates!
Please summarize the book for the readers here: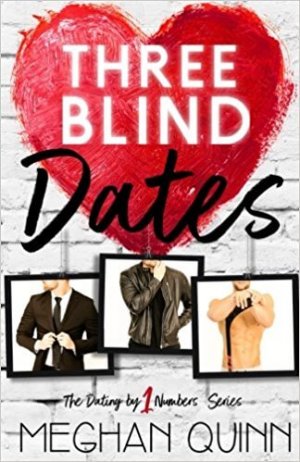 Noely Clark is in the market for love, so when she is approached by the up and coming blind dating app and restaurant, Going in Blind, she dives in and is set up on three dates; three very different and very addicting dates. Now she has a choice, the only question is, who will she choose; the suit, the rebel, or the jock?

Please share the opening lines of this book:
"Just state my name?"
"Yeah. Give us a quick rundown on who you are, what you do, your interests, and what you're looking for in a man."
I nod and clear my throat. Sitting tall, my hands resting in my lap, I speak directly into the camera . .
Please share a few Fun facts about this book…
This book was inspired by the reality TV show, First Dates, produced by Ellen Degeneres.
Originally, it was supposed to revolve around multiple couples, but I changed it to one female lead on the search for love and stumbling along three distinct romance tropes (the suit, the rebel, and the jock).
Not only was a reality show the inspiration for Three Blind Dates, but so was the movie You've Got Mail. If you've seen the movie, you will notice an underlining theme of the classic Tom Hanks and Meg Ryan movie.
Please tell us a little about the characters in your book. As you wrote your protagonist was there anything about them that surprised you?
Noely (the heroine) is a morning show host, kind of like a Rachel Ray, loves hockey, has a brother and sister-in-law that steal the show sometimes, and would scream obscenities at a ref while holding a tray of nachos, than sit back with a glass of wine and listen to the fine instruments of an orchestra.
Jack is the suit. He is mysterious, keeps it that way, and has no problem acting like the alpha male he is, especially when around Noely.
Beck is the rebel. He is a divorced, adventurous, and sexually addicting man that Noely has a hard time saying no to. He pushes Noely to try things out of her comfort zone, things like dry humping on motorcycles . . .
Hayden is the jock. He is a recent trade to the LA Quakes and has a huge heart and a hysterical personality. He's sweet, forgiving—especially when certain dates are drunk—and he's hot as hell on the ice.
If your book was optioned for a movie, what scene would you use for the audition of the main characters and why?
Since the book revolves around four characters and they're never all in the same scene, I would probably option for the opening scene (not the prologue), to get the feel of the female lead who carries the story.
Here is a bit from it:
"Noely, my office. Now."
The slam of my producer's metal door echoes through the set, shaking the blaring lights hanging above me.
"Yikes, that doesn't sound good," Dylan, my co-host, says with a slight crease in her brow. Looking behind her, she eyes the door Kevin, our producer, flew through on what seemed like a rampage. "I think you might have poked the bear."
"Seems that way." I look at the door, nerves starting to shake my coffee hand.
"What do you think it is this time?"
This time . . . Yeah, this isn't my first offense.
I wrack my brain for what I've done in the last twenty-four hours that could land me in Kevin's office.
"It could be a plethora of things."
Like I said, not my first offense. If I wasn't so loved by the viewers, I'm almost positive Kevin would have fired me three months in on the job. But two years later I'm still the youngest co-host for a morning show in the country. Maybe my youth is the thing getting me in trouble . . . I do tend to push the limits on what's acceptable in Kevin's eyes.
Dylan looks me over and pokes my boob. "Maybe it's your dress you wore today. It's really low-cut."
I adjust the straps that continue to pull apart, giving my boobs their own personal morning show. "Carla in wardrobe said it was fine."
"Carla also thinks conservative dressing is wearing a bra over a T-shirt, so you can't take her word for it." Dylan thinks for a second. "Maybe it's because you said penis on air this morning."
"I can say penis." Ehh . . . can't I? I make a mental note to look over words I can't say on air again. "It's not like I said cock or throbbing man sword. I used the medical term. Penis. That's legit."
"Yeah, about a guy who was jogging by you this morning. You said his penis was swaying like the wrecking ball in Miley Cyrus's music video and he needed to wear man panties rather than free-ballin' it."
I chuckle and shake my head. "I mean . . . women in Malibu have to be warned. I'm lucky I was able to swerve away from such an attack. I could have been bruised if that thing caught me in the arm. Bruised, Dylan. BRUISED!"
Dylan rolls her eyes just as Kevin pops out of his office and grips the doorway, his bald brow spitting fire in my direction. "Noely, what the hell do you not understand about the word now? That doesn't mean when you feel like it, it means right fucking now."
Oh. Crap.
What do you want people to take away from reading this book?
Laughter and swoon. I want readers to walk away nursing the giant crushes they have on each male lead in the book. How can a romance reader really choose between the suit, the rebel, and the jock? I want them walking away torn apart about their choice. 😊
What are you currently working on? What other releases do you have planned for 2017?
Currently, I'm working on book two in the Dating by numbers series (Three Blind Dates is book one). Book two is called Two Wedding Crashers and it revolves around ONE of the guys Noely doesn't choose.
My upcoming releases are Three Blind Dates, Two Wedding Crashers, One Baby Daddy, and a re-release of my Love and Sports Series.

Thanks for blogging at HJ!
Giveaway:

Signed copy of THREE BLIND DATES by Meghan Quinn
To enter Giveaway: Please complete the Rafflecopter form and Post a comment to this Q:

I just have to know, without knowing anything about the book, if you had to choose just based off the trope, who would you choose; the suit, the rebel, or the jock?
Excerpt from Three Blind Dates:
"Hello."
Smooth molasses drips over my shoulders as the most velvet of voices I've ever heard echoes behind me, pulling me away from the death grip on my copper mug and turning me in my seat to face one of the most handsome and polished men I've ever seen.
Immediately I'm drawn to his dark-chocolate eyes, so shadowy I'm having a hard time deciphering where his irises begin and his pupils end. His strong, square jaw is peppered in well-maintained scruff, and his hair is just long enough to show how thick and full it is. And his style? Impeccable. A navy-blue suit wraps around his broad shoulders and long legs, while a white-pressed button-up shirt shows off a triangle of tan skin below his neck.
Sexy.
Handsome.
Everything I could ask for.
Clearing my throat, I awkwardly wave and say, "Hi."
Smiling sincerely, he holds his large hand out to me and says, "I'm Jack, also known as WindsorKnot. Veronica told me you were ShopGirl."
"Yes, that's me, but you can call me Noely."
"Noely," he repeats, as if testing the sound on his tongue. "Beautiful name."
Yep, hearing him say my name and beautiful together, makes my cheeks flush. I've barely said a word to this man and I'm already blushing madly.
"Thank you." I hold back the giggle that wants to escape.
He motions to the bar stool next to me. "May I join you?"
"Oh, of course." I move my clutch to the other side of the bar, making room for him.
Motioning to the bartender, he politely shakes the man's hand and says, "Jack."
"Danny. What can I get you, sir?"
Jack eyes the drink in my condensation-covered hands and says, "I'll have what the lady is having."
"Right away."
Danny gets to work once again as Jack turns in his stool to face me, one hand on the back of his seat, the other on the bar to his side.
A casual pose for someone comfortable with his surroundings.
Not to mention, he's giving off a confident vibe, a vibe I couldn't have predicted from the man who messaged me earlier while I was getting ready. I half expected for him to show up, already sweating with a nervous shake in his hands. But not Jack, not the man in front of me. He's stoic almost, comfortable in his own skin, unbothered by the situation we're in.
Unlike me.
My nerves ratchet up all kinds of embarrassing reactions caused by the gorgeous man in front of me. I can feel it, there's no denying it, especially by the way I'm tongue-tied, unable to say anything . . . I'm awkward.
Ah, I'm awkward!
I'm the antithesis of who I wanted to portray. I've thought about this moment, this date, the first one, in my mind . . . God, was I sexy and smooth with hair flipping, chest puffed out, and a stray finger grazing my date's arm.
Instead, I'm clammed up like a fetus, hair pulled behind my neck leaving me with a twitch instead of a hair flip, and my fingers, let's just say they're glued to my copper mug right now. There is no finger running, and my smile? There is no ease in my lips. It's more like my brain is telling my lips to show off my teeth rather than look like a prize to be won.
I blame Going in Blind! They set me up with someone entirely too good-looking. How is a girl supposed to function when Mr. Impeccably Dressed with the Strong Jaw is staring into your eyes, studying your every move? It's impossible.
Leaning forward, Jack brings his head closer to mine, enveloping me in his fresh scent. "I don't know about you, but I'm really nervous right now."
"Really?" I ask, swallowing hard from how close he is. "You don't look like you are."
He chuckles. "After many years in the boardroom, hiding your external reaction to situations becomes second nature. Believe me, the moment I saw you, my stomach started flipping."
Handsome and suave. Okay, where did they find this man and what the hell do we have in common—besides Tom Hanks—that could possibly have matched us? I'm feeling like Kraft Singles compared to his Camembert.
Excerpt. © Reprinted by permission. All rights reserved.

Book Info:
A modern day take on You've Got Mail with a twist. This laugh out loud and heartwarming romantic comedy from bestselling author Meghan Quinn will keep you on the edge of your feet as you fall in love with each and every blind date.
"Good Morning Malibu, it's another beautiful day on the west coast! I'm Noely Clark, your host: and I'm in the market for love…"
When the publicity team of the new local restaurant, Going in Blind, began their search for a hot, local celebrity to promote the wildly popular eatery, they couldn't have found a better person than me.
Outgoing? Check.
Single? Check.
Open to finding love? Check.
I signed up immediately.
A hopeless romantic with an exceedingly demanding schedule, I've found it impossible to find the man of my dreams—so Going in Blind seems too good to be true! That's until they start setting me up on dates—three very different, very attractive, very distinct blind dates—and only one thing is for certain . . .
I'm in big trouble.
"Good Morning Malibu,
I'm Noely Clark, and I have a choice to make.
The question is who will I choose; the suit, the rebel, or the jock."
Add it to your TBR–> http://bit.ly/2zY0Zuf

Meet the Author: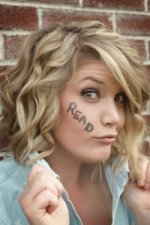 Author, wife, adoptive mother, and peanut butter lover. Will dance for laughs, won't eat anything spicy because you asked, but will squeeze boobs in replace of a hug. Grew up in Southern California (Temecula, anyone? Anyone?) lived in New York (the armpit of NY, not the city) and now resides in Colorado with my wife, son, two dogs, three cats, and my multiple book boyfriends. Loves love, anything romantic, and will die if I ever meet Tom Hanks. Yay, books!
Facebook | GoodReads |