Today it is my pleasure to Welcome author
Marissa Clarke
to HJ!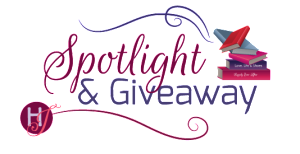 Hi Marissa and welcome to HJ! We're so excited to chat with you about your new release, Three Day Fiancee!
Tell us about the book with this fun little challenge using the title of the book: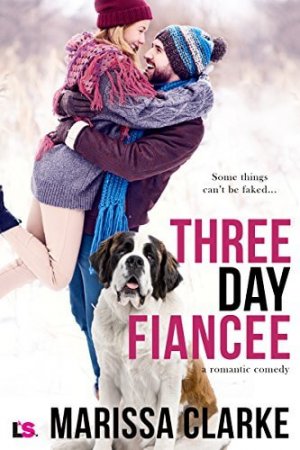 T is for Taylor Blankenship, the hero of the story.
H is for hot → Taylor
R is for romance. Sigh, swoon, yeah.
E is for exclusive, the kind of relationship Caitlin demands.
E is for excuses. Taylor has a lot of them.
D is for dog. A huge feature in the book. 150 pounds of huge.
A is for Alastair, the "not-weasel."
Y is for yearning. I love that word.
F is for fun, the goal of the story.
I is for introspection. Yeah, we go there.
A is for Animal Attraction. The boutique pet shop in the series
N is for nope (though it doesn't last long)
C is for Catskill Mountains where the story takes place
E is for eager. Down, boy.
E is for engagement… well, sort of.

Please share the opening lines of this book:
The perfect day for Caitlin Ramos started with a steaming shower at exactly five fifty-five, a double-shot espresso from Zeke's Deli at six forty-five, and a twelve-minute walk up Sixth Avenue where she'd begin her first appointment clean, caffeinated, and on time.
Today was not a perfect day.
She'd known it was off to a crappy start when she discovered there was no hot water in her building, so she broke the land speed record with the quickest (and coldest) shower in the history of mankind.
Please share a few Fun facts about this book…
Three Day Fiancée is a spin-off of my Anderson Brothers Series. I couldn't let those brothers go.
I am terribly allergic to Saint Bernards.
My favorite character in the book is the Saint Bernard, Beauregard.
Grams is modeled after a next door neighbor from long ago.
Game night was inspired by a friend's birthday weekend retreat.
Was there a scene in this book that was harder to write than others?
Yes. Knowing exactly what was in each character's heart and mind, it was hard to write the scene where they part ways. The scene was difficult to get right because the character's motivation, goals, and action are not in sync. Caitlin follows logic and not her heart.
"I'd prefer we keep the dog walking like it was before. You know, where you're gone by the time I get there. It's best if we don't see each other, don't you think?" Caitlin's words came fast like something that tasted bad that she needed to spit out.
Taylor's face had become cool and expressionless. "If that's what you want."
That was the real problem. She had no clue what she wanted. The only thing she knew was that she didn't want to be hurt again. Even if he weren't leaving, a clean break would be the right choice. She needed to study and work, not roll around in the sheets and lose her heart to some guy who already had at least two other women she knew about texting him about dates and panties. Sh*t, sh*t, sh*t. Clearly she was addled from her lack of sleep if losing her heart was even on her radar. A one-night fling was what she'd wanted and that was that.
She thrust her hand toward him for a handshake. After a moment he shook her hand and gave a curt nod. His lips, which only hours ago had been all over her body, were drawn in a hard, thin line.
She tugged the ring off her finger and handed it to him. He didn't take his eyes from her face as he slipped it into his pocket. As she stared down at Beau, tears burned behind her lids. Not the embarrassing, ugly cry kind of tears that ran down the face. These were the kind that just pooled up in the eyes and made everything blurry, like her thoughts at the moment.
"Thanks again," she said. Blinking rapidly, she groaned inwardly. That sounded so…not enough. But, it had to be enough. It was the best thing for both of them. So, without looking back, she pulled out her key and walked past the entrance to Animal Attraction and unlocked the door to the stairs leading up to her apartment. Once inside, she slumped against the door and took a deep breath. She released her death grip on her suitcase handle and dropped it with a thud. All she needed were a few minutes alone to gather her thoughts and scattered nerves and then she could climb up to her apartment to deflect a zillion questions from Fiona.
Sitting on the third step, she closed her eyes and buried her face in her hands. She should be ecstatic. She'd had the best weekend of her life with no worries about what the future held. She'd gotten exactly what she'd bargained for. No strings, no drama, just full-on fun.
She needed to get her butt off of this step, go upstairs to her apartment, stream an episode of New Girl, and finish off what was left of her pint of Java Chip Häagen-Dazs. Only she couldn't move. Couldn't think.
You got what you wanted, she reminded herself. No. She'd gotten what she'd convinced herself she wanted. What she'd convinced herself he wanted, but she'd been wrong. "I want to spend more time together," he'd said.
Dammit.
This time, the tears blurring Caitlin's vision turned into the ugly, streak-down-the-cheeks kind.
Excerpt. © Reprinted by permission. All rights reserved.

What do you want people to take away from reading this book?
I want the reader to have fun. The goal is sighs and a laugh or two.
Thanks for blogging at HJ!
Giveaway:

I'll give away three ebook copies of Chance of a Lifetime (or another Anderson Brothers Series book if you have that one).
To enter Giveaway: Please complete the Rafflecopter form and Post a comment to this Q:

What would you like to see more of in stories (tropes, characters, etc)? Why do you read romance?
Book Info:
Helicopter pilot Taylor Blankenship's time schedule is maxed out. Between his job, his one-hundred and fifty pound slobbering mess of a dog, and his matchmaking grandmother, he has no time for anyone or anything—especially a woman. If only there were a way to get Grams to back down.
The job of New York City dog walker suits Caitlin Ramos perfectly while she preps for her CPA exam—steady, scheduled, and requiring very little human interaction; a huge seller since she's still on the mend from a toxic relationship. Men suck. Especially her bossy, hot client with the Saint Bernard that thinks it's a lap dog. No way will she go for his plan to pretend they're engaged to get his grandmother off his case. Down, boy.
Offered a bargain she can't refuse, Caitlin finds herself playing the part of fiancée to Taylor. Fortunately, it's only for three days. All she has to do is fake a relationship with Mr. Bossy Pants in front of his entire family, survive a fierce game of truth or dare with an unscrupulous pair of octogenarians, endure a one-on-one round of Twister with Taylor, and not lose her heart to a guy who turns out to be a lot more than she'd bargained for.
Book Links: Book Links: Amazon | B&N | iTunes | kobo | BAM |


Meet the Author: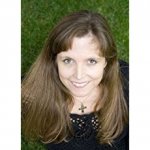 Marissa Clarke is a multi award-winning, RITA® nominated author of romance for adults and teens. She lives on an island in the middle of a river. Seriously, she does. When not writing, she wrangles her rowdy pack of three teens, two Cairn Terriers, and one husband.
Inexplicably, her favorite animal is the giant anteater and at one point, she had over 200 "pet" Madagascar Hissing Cockroaches. The roaches are a long story involving three science-crazed kids and a soft spot for rescue animals. The good news is, the "pet" roaches found a home… somewhere else.
She loves to connect with readers, so shoot her an email or find her on social media.