Today it is my pleasure to Welcome author
Katie Ruggle
to HJ!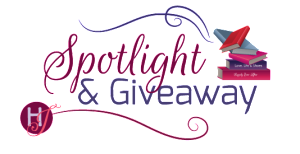 Hi Katie and welcome to HJ! We're so excited to chat with you about your new release, Through the Fire!

Thank you for having me!

Please share your favorite scene from Through the Fire: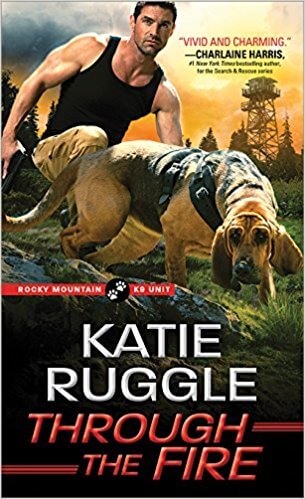 This is one of my favorite bits of Through the Fire, the fourth book in my Rocky Mountain K9 Unit series. I love how accepting Kit is of everyone, especially when it comes to Wes, the brilliant and hermit-like fire-spotter. Also, Sam's my favorite character of all time, so I love any scene that he's in. Enjoy!
"Dee," Jules called as she and a reluctant Elena headed for her car. Dee turned around. "Kit's going to bring you home. Be on your best behavior." Giving her sister a wave of agreement, Dee hurried to the tower entrance.
"I'm hoping 'best behavior' means no crashing helicopters," Kit muttered to Theo.
Instead of laughing, Theo winced. "With these kids, you never know."
After giving Theo a sideways glance, Kit moved to Wes's side. He smiled at her in that pleased way that made her feel like the most beautiful, interesting person on the planet. "You don't have anything potentially explosive in your lab, do you?" she asked.
"Yes."
Of course he does, she thought with a sigh. "Help me keep an eye on the kids. Apparently, they have a habit of leaving destruction in their wake."
Instead of looking concerned, his face lit with interest. "What did they destroy?"
"A helicopter."
"The biggest thing I blew up as a kid was a car."
Startled, she blinked at him, and his nostalgic smile faded. "Don't worry. No one was in it."
"That's…good, I suppose." Mountain people were nuts. "Will you help me keep them from destroying your tower? I'm getting kind of fond of it."
His grin was huge. "You like my tower?"
"Yeah." She couldn't help it. She had to smile back at him.
"I'm glad." He paused, focusing a little too hard on the tower wall. "Want to train here again tomorrow?"
Her heart gave an odd little flutter and skip. "Sure."
"I have t-to w-w-work tom-morrow," Sam said, sounding disappointed. His words reminded Kit that she and Wes weren't alone, and she looked over at Sam. He seemed to be a little more relaxed now that Elena and Jules had left, but he was still holding himself more stiffly than he had while they'd been training.
"Let's talk to Jules and Nan. Between the four of us, we should be able to figure out a time when we're both free to train." Kit gave him a stern look. "In the meantime, you and Fifi can work on your homework."
Instead of looking chagrined at the mention of homework, Sam's face lit up at the thought of working with Fifi, and Kit had to resist the urge to hug him. Under his protective outer shell, Sam was such a sweet, dog-loving kid. "W-we w-w-will."
"Good." She tried to keep her tone firm. "Remember that frequent, short sessions are best. Too bad she's staying out at Nan's. Is there any way Jules would let you keep Fifi at your place while you're training her?"
Dee must've had a sixth sense when it came to the possibility of having a dog at her house, because she immediately ran from where she'd been waiting by the tower entrance, her face bright with hope. "Fifi might come home with us?"
"Maybe." Sam sounded more cautious than Dee. "She m-might say n-n-no. F-Fifi is k-kind of w-w-wild. B-besides, w-we're n-not in a g-good p-place to g-get a d-d-dog r-right n-n-now. Rem-m-member?" He gave Dee a telling look that caused her smile to droop, which made Kit intensely curious. What did he mean that they weren't in a good place for a dog? Their isolated house on the edge of town seemed like the perfect home for a big dog, so Jules must've meant something else. Kit again wondered what their background was, what had happened to their parents so that Jules'd had to take custody of her four siblings.
"I bet she wouldn't say no if you asked," Dee said, her excitement returning even as Theo, who'd obviously overheard, groaned. "You never ask for anything."
Sam was quiet for a moment. "I'll ask."
Dee gave an excited whoop. "We're going to get a dog!" Sam's grin broke free, lighting up his face again.
Kit had to laugh at their excitement. She could sympathize, since she couldn't think of a better thing than bringing home a new dog. Then Wes took her hand, and she felt her stomach give a small, excited leap. She kept her gaze forward as the corners of her mouth turned up at the feel of his palm pressing against hers.
Maybe she could think of one thing that was better.
Excerpt. © Reprinted by permission. All rights reserved.

Thanks for blogging at HJ!
Giveaway:

Print copy of Through the Fire (Book 4 in the Rocky Mountain K9 Unit series) by Katie Ruggle
To enter Giveaway: Please complete the Rafflecopter form and Post a comment to this Q:

In Through the Fire, Kit loves being a cop, and wildland fire-spotting fits Wes's reclusive personality perfectly. If you could work anywhere, what would be your ideal job?
Book Info:
He's tall.
He's dark.
He's brutally handsome…
And he may be her only hope.
Kit Jernigan despairs of ever fitting in with her new tight-knit K9 unit―they've been through too much to welcome a stranger. So when a killer strikes, it's a fight to convince her fellow officers to trust her long enough to catch the woman she knows is responsible.
She can't do it on her own. What she needs most is a partner: local fire spotter Wesley March.
Wes knows in his heart that Kit is right, and he's willing to leave his lonely tower to help her prove it. But the more time they spend together, the hotter the fire smolders…and the more danger they're in. A member of the K9 unit's inner circle is determined to have her revenge―no matter who gets burned in the process.
This time, it's personal.
Book Links: Amazon | B&N | Kobo |


Meet the Author: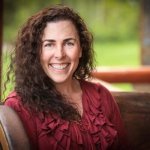 A graduate of the Police Academy, Katie is a self-proclaimed forensics nerd. A fan of anything that makes her feel like a bad-ass, she has trained in Krav Maga, boxing, and gymnastics, has lived in an off-grid, solar- and wind-powered house in the Rocky Mountains, rides horses, trains her three dogs, and travels to warm places to scuba dive. She has received 4 Amazon Best Books of the Month and an Amazon Best Book of the Year. Run to Ground, the first book in her Rocky Mountain K9 Unit series, is a 2017 RT Book Reviews Reviewers' Choice Award nominee. Connect with Katie on Twitter and Instagram @KatieRuggle|  Website | Facebook |