Today it is my pleasure to Welcome author
Shannyn Schroeder
to HJ!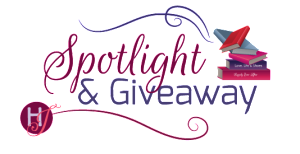 Hi Shannyn and welcome to HJ! We're so excited to chat with you about your new release, Through Your Eyes!

Hi again – Thank you so much for hosting me today.

Please summarize the book for the readers here: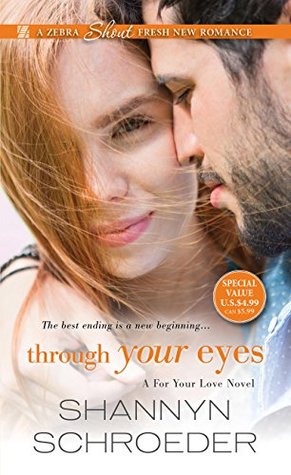 Tommy O'Malley is the youngest of the O'Malley boys. He's an artist at heart, so he became a tattoo artist because it's a job that his father could accept.
When he lays eyes on Deirdre Murphy, he's a goner. She works at the bakery and is the O'Learys' cousin from Ireland.
Even though she's attracted to Tommy, Deirdre quickly puts the brakes on his advances. First, she has a boyfriend back home. Second, she's a virgin with little experience who wouldn't know what to do with the likes of Tommy O'Malley. But when her boyfriend dumps her, Deirdre can longer remember why she should avoid Tommy.
Tommy and Deirdre fall for each other as their relationship grows and when Deirdre's family demands she return home early to help run the family's pub, Tommy proposes. He knows she doesn't want to work for her family and he doesn't want her to leave. It doesn't matter to him that it's not a typical marriage.
The thing is, once married, they have to figure out how to be in love.

Please share the opening lines of this book:
Deirdre Murphy stepped out of the international terminal at O'Hare Airport, into the blustery wind of Chicago. She disliked the crowds and held no love for the cold, but as soon as she stepped to the curb, she felt freedom. It had been months since she'd left this city to return home to Ireland, but something about this place put her at ease.
Please share a few Fun facts about this book…
I had a lot of fun writing this book. I had to learn about cake decorating and immigration. Deirdre bakes whenever she needs to think and I spent a lot of time wanting to eat lemon cupcakes.
Parts of this book were also hard for me because it has some firsts. This was the first time I wrote a virgin heroine. It's also the first time I wrote a book with a marriage smack dab in the middle. Usually my books end with the marriage, so having the characters need to figure it out was a heck of a journey.
Last, this book has my favorite drunk O'Malley scene. The O'Malleys are drinkers, especially when they screw up (except Jimmy – he can't handle being out of control). So in each of my books there's at least one scene with a pitiful O'Malley. Tommy standing in the middle of the street yelling for his wife is my favorite.
Please tell us a little about the characters in your book. As you wrote your protagonist was there anything about them that surprised you?
Tommy looks like a bad boy, but he's the sweetest guy you could meet. He's thoughtful and kind and love wholly.
Deirdre is weighed down by familial obligation. She looks forward to little in life. Tommy opens her eyes to possibilities and she takes them, which scares her because it's not like her to do anything other than what's expected.
If your book was optioned for a movie, what scene would you use for the audition of the main characters and why?
I think I would use Tommy's drunk scene (as mentioned above). It's kind of heart wrenching because they're both in pain. They're very much in love but have both managed to completely screw it up.
The tears started again. She'd never been as afraid in her life as she had been in that moment with Tommy. Not because she feared he'd hit her, but because she'd seen she was losing him. That had been more frightening than anything.

And now she had lost him. He thought she'd cheated on him. What man believed that of a woman he loved? Then again, hadn't she practically cheated on Rory when she'd met Tommy? Of course Tommy thought the worst of her.

Her entire chest ached desperately. So she curled into a ball and let the sobs wrack her body.
Deirdre jolted up in bed, moonlight barely filling the room. She must've fallen sleep. Her body was sore from the crying. Her eyes burned.

"Deirdre Rose Murphy O'Malley!"

The yell had come from outside. Oh crap. That must've woken her. She crept to the window and peeked out. Tommy wavered in the street, whiskey bottle in hand.

"That's right. You're an O'Malley. Get your ass out here."

Oh, no. Aunt Eileen. Deirdre got to the bottom of the steps, where Eileen stood, arms crossed. "What's this about?" she asked with a glance toward the front of the house and Tommy's yelling.

"We fought and I left him." Deirdre came fully into the room, and Eileen studied her for a breath.

"Go back to bed. We'll handle this in the morning."

"But—"

"Go to bed."

Eileen picked up her phone and dialed. She stared at Deirdre as she spoke. "Seamus, your boy is standing in the street screaming at my house. Probably drunk. Get him home."

She disconnected and turned and left the room without another word. Deirdre was torn. Tommy continued to holler outside in random bouts of anger and pleading. She didn't know what to say to him or how to fix this mess.

So she did as she was told and went to bed. As she crawled onto the cool sheets, she heard Tommy's pained voice.

"I love you, Deirdre. It was no lie."

"I love you too," she whispered.
****
"Tommy. Get your ass in the house before you wake up all the neighbors," his dad called from the porch.

"Fuck them," he said swinging his arms wide. "My wife ran away. She needs to come back. I got more to say."

A car turned at the corner and Tommy squinted into the headlights. It whipped into a spot in front of the house, and Tommy cursed again as Jimmy hopped out.

"What the hell, people? You couldn't just call the cops like normal neighbors? You had to call my big brother?" He wasn't drunk enough not to realize he'd rather have a regular squad car roll up on him.

"What the hell are you doing?" Jimmy asked. "Of course they called me. Just like they've always called me when one of you idiots is doing something stupid. You should be grateful you're not going to lockup to sleep it off."

"Those threats might've worked when I was a kid, but they don't now." He faced the O'Leary house again. "Come on, Cupcake. You and me."

"What happened?"

"She fucking left me," he yelled at no one. "She chose him."

"Chose who?"

"Her fucking ex." Tommy took another swig.

Jimmy took his arm and tugged. "Let's go in and talk. Nothing good is going to happen in the middle of the night while you're drunk."

"She left me, man."

"But you know where she is. Give her the night. You were the one who told me she needs space and you shouldn't push her." He guided Tommy toward the front porch.

Their dad was still standing in the doorway.
What do you want people to take away from reading this book?
This is a feel-good book. It's not a lot of tension and high drama. It's about two people finding their way toward their HEA. I hope it give my readers the warm-fuzzies.
What are you currently working on? What other releases do you have planned for 2017?
I just completed the last book in the For Your Love series – From Your Heart. It won't release until spring of 2018. In the meantime, I'm working on a few other projects and I might be self-publishing another stand alone title later this year.

Thanks for blogging at HJ!
Giveaway:

One reader (U.S. only) will win a singed print copy of either Under Your Skin (For Your Love #1) or In Your Arms (For Your Love #2). One reader (anywhere) will win a digital copy of my stand alone – Between Love and Loyalty.)
To enter Giveaway: Please complete the Rafflecopter form and Post a comment to this Q:

I'm going to make this one easy — Since Deirdre spends a lot of time baking, tell me what you're all time favorite dessert is (to either make or eat)
Excerpt from Through Your Eyes:
Tommy had just gotten out of the shower and dropped into bed after a long day at work. Most of the time, he liked being busy, doing a variety of tattoos, but his night had been focused on one client. He was exhausted as he fell onto the mattress naked. He heard noise in Sean's room and thought about getting up to tell him to keep it down. Then Sean thumped on the wall separating their rooms.

"Hey, Cupcake is outside my window. Should I let her in?"

"What?"

"Cupcake is at my window. I think she thought it was yours, but she's drunk."

Tommy jumped out of bed and pulled on a pair of shorts. He bolted out the back door and into the gangway. She was wobbling away toward the street.

"Deirdre?"

She spun and crashed into the wall.

"Heeeeeyyy." She spoke with smile as she leaned against the bricks. "I was looking for you."

He pointed at the window. "That's Sean's room."

"Oh."

"Did you need something?"

She stumbled forward quickly and he caught her in his arms. She looked up at him and said, "You."

His dick answered one way, while his mouth continued to question. "How did you get so drunk?"

"With Maggie and Aly and Cara. It's a men-suck drunk."

The only name he knew was Maggie, and after that, he kind of lost her. And it didn't get any better. She spoke quickly and her words were slurred. Her accent was so thick that he didn't have a clue as to what she was talking about. He only understood about every third or fourth word.
With his arms around her shoulders, he turned her back toward the street. "Let's get you home."

"No!" She pushed him back against the wall and the cold brick bit into his bare back.

"Sweetheart, you're drunk and with your accent, I can barely understand what you're saying. I can see you're upset about something. We can talk about it tomorrow."

She lifted her chin higher. "I'll speak slowly. I don't want to talk about it." Her voice hitched and she swallowed. "I don't want to think. I want to forget." She pressed her hips against him. Her hard nipples brushed his chest. "You can help me forget."

Fuck. What the hell was he supposed to do with that? "Let's go in then. I'm cold out here."

When she stepped away, he put his hand on her back and felt skin. He looked and saw that the shirt she wore was indeed backless. He would need the strength of a hundred guys to do right by her. He led her to his room. At the door, she paused and looked over to Sean's room.

"Did your brother call me Cupcake?"

Tommy nodded. "Uh, well, when I first saw you, you were decorating cupcakes at the bakery. I didn't know your name, so in my head, I called you Cupcake."

She ran a hand down his chest. "Must not've only been in your head if that's what your brother calls me."

"For someone so drunk, you're thinking pretty clearly."

She tapped her forehead. "That's cuz I'm smart." She giggled and leaned on him.

"What the hell did you drink?"

"Dunno. Something pink. Then something brown. Maybe an orange one?"

Holy fuck. She was gonna be sick.

"How're you feeling?"

She twirled a finger. "Swirly. And numb." Her lips trembled. "I don't like numb. That's why I came here. I'm not numb with you."

Pushing off his chest, she walked into his room and flopped on the bed. She squeezed her eyes shut. "Holy Mary. The room is spinning." Her hand landed on her stomach.

Tommy went to the corner of the room and grabbed his trash can. Then he ran upstairs and grabbed a glass of water. Back in his room, Deirdre lay moaning on his bed.

"Here's a trash can in case you need puke."

"Don't—" Then she lurched forward, yanked the can, and hurled.

He set the glass on the nightstand and sat beside her. He held her hair as she retched and did his best to tune out the sound and smell.

When she was done, he took the can and offered her the glass of water. She tried to push it away.
"You need the water. Rinse out your mouth and then try to take a sip."

She did as she was told and then lay back. "I'm sorry."

"For what?"

"Coming here. Bothering you. Puking." A tear leaked from the corner of her closed eye.
Tommy swiped it away. He had no idea what had happened to her tonight, but she was torn apart. "I'm glad you came to me."

She huffed and turned her head.

"I don't know why you're hurting, but you came to me to feel better. I want to help you." He wanted to take care of her, soothe her.

Tommy bent over her feet and removed her shoes. He was going to offer her different clothes to wear, but he didn't know if he'd be strong enough to help strip her. So he climbed into bed beside her and pulled the blanket over them.

He tucked her hair behind her ear and stroked her cheek. "Talk to me."
Excerpt. © Reprinted by permission. All rights reserved.

Book Info:
ONE LAST CHANCE
Deirdre Murphy has had her life planned for her since she was born: Work in her parents' noisy pub in rural Ireland. Live with her family until she marries. Marry her childhood sweetheart ASAP, since he's decided sexy fun time should wait for marriage. None of it excites her. But before her fate closes in, Deirdre's got one last visit to her Chicago cousins—where she can spend her mornings in a peaceful bakery, keep to herself, and savor the space she needs…. Until she meets Tommy O'Malley.
Tommy is as tough as his city and twice as ready to welcome her in. He's covered in tattoos, stays up half the night inking them on other people, and has a reputation for being good with his hands. And he's heart-pounding, forgot-her-words, can't-stop-staring exciting.
Tommy knows he's the opposite of everything Deirdre has prepared for. But to watch her set herself free, he's willing to risk almost anything…
Book Links:


Meet the Author: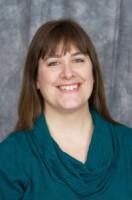 Shannyn Schroeder is the author of the O'Leary series, contemporary romances centered around a large Irish-American family in Chicago and the Hot & Nerdy series about 3 nerdy friends finding love. Her new series (For Your Love) currently has 2 titles out – Under Your Skin and In Your Arms. When she's not wrangling her three kids or writing, she watches a ton of TV and loves to bake cookies.
Website | Facebook | Twitter | Instagram | GoodReads |