Today it is my pleasure to welcome romance author 

Sugar Jamison

to HJ!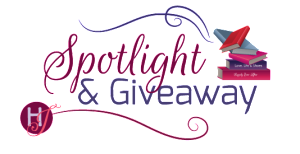 Hi Sugar, Welcome to HJ!
If you were written about in the newspaper, on the front page what would the headline say? Why?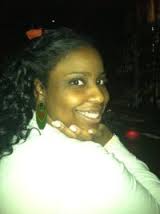 HAVING IMAGINARY FRIENDS CAN GET YOU PLACES. Why? I had a very active imagination as a kid. (My mother used to wonder about my sanity.) It turns out that I was just plotting all that time. Now instead of talking to all those people in my head I write about them.
Are you a plotter or a panster? Tell us a little bit about your writing process.
I guess I'm somewhere in between. I don't sit down and actively plot. I don't do outlines or make elaborate boards, but I think a lot. All the time. Probably when I should be paying attention to other stuff. I always know how my book will end before I start writing. The rest of the time I'm just trying to connect the dots.
Let's talk about your newest release: Thrown for a Curve
If you had to summarize the book for the readers here…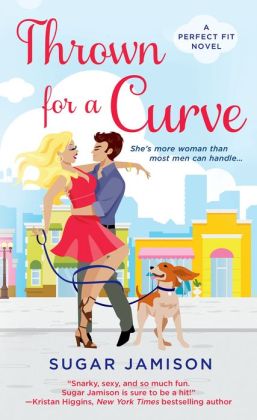 I stink at summarizing. But I would say THROWN FOR A CURVE is about two people who are a total hot mess falling in love with the last person they thought they would.
THROWN FOR A CURVE is really a book about learning to love yourself the way you are. And accepting the love of others too.
Please tell us about the characters in your book.
Cherri Rudy isn't your average 22 year old. She's six feet tall, a little awkward, caring for her sassy grandmother all while holding down two jobs. Colin O'Connell is her hunky Irishmen friend/boss. Colin is a typical alpha male who thinks he's going to swoop down and save Cherri from the world. But it turns out that Cherri is exactly what he needed to heal from his troubled past.
As you wrote your protagonist was there anything about them that surprised you?
I tend to fall in love with all my heroes, but there was something about Colin that made my heart melt. He's one on my favorite people to write about.
What scene did you most enjoy writing? Why? 
I loved writing the scene where Cherri is looking for her naughty dog Rufus. My parents' dog loves to break out of the house too, usually when it's pouring or below freezing. I could really sympathize with Cherri.
Despite his super- naughtiness Rufus was a good guard dog and kept Baba company when Cherri worked all day. She needed him to keep her company now. She had to be at work in twenty minutes. She had to find the damn dog soon.

She decided to head toward the Mexican restaurant. There wouldn't be many kids at the park. It was too cold, and Rufus probably knew that. "Rufus," she crooned. "Rufus. If you come here right now I promise I won't toss you into the nearest river. Come on, boy, where are you?"

"Need any help?"

Cherri whipped around to see Dr. Sean Brightworth, oldest son from Durant's richest family and Rufus's vet, standing in the doorway of a small blue house.

Crap.
What scene was the hardest to write? Why?
Opening scenes are by far the hardest for me to write. The first scene sets the tone for the entire book. And I really want people to have fun in those first few pages.
She heard slow clapping when she stopped, but it didn't come from Ellis or her laughing husband. She turned to see Colin O'Connell, Mike's women-loving, Irish-accent-having best friend gazing at her.

He wasn't in hysterics like Mike, but Cherri had definitely amused him. One side of his mouth curled into a lazy smile, and his soft brown eyes seemed to follow suit, crinkling at the corners.

She had known this man for over a year. The moment she'd laid eyes on him, she'd known he wasn't a man made for mere mortal women. In fact, he was so far out of her league that for once in her life she forgot to be uneasy around him. But tonight his unabashed male beauty affected her, and for a split second she wished that she were small, and thin, and graceful. But she wasn't any of those things. She was Cherri, built like a lumberjack, taller than most men, and very far from just plain average. So she ordered her cheeks to stop burning and turned to face him, posing as seductively as her six feet and big behind could manage.

"Hey, sailor," she purred, mocking her grandmother's thick Ukrainian accent. "You like what you see?"

Colin's slow smile bloomed into a full one, and for the tiniest moment Cherri was breathless. He raised his glass to her in a toast. "Aw, love. I think you just made my year."
Who would you cast in the role of your characters if your book were optioned for a movie?
Yikes! This is a hard one. They don't make many actresses in Cherri's size. Alec Baldwin's daughter, Ireland, could probably fit the bill if she put on fifty pounds. I always pictured Colin as a mix of Liam Neeson and Gerard Butler.
If you could have given your characters one piece of advice before the opening pages of the book, what would it be and why?
Learn how to communicate! I would give that advice to everybody. Sometimes we are so afraid of hurting other's feelings that we keep our thoughts and feelings to ourselves. That can really hurt relationships.
What are you currently working on? What other releases do you have planned for 2014?
GENTLEMEN PREFER CURVES is the next book in The Perfect Fit series. That book tells Belinda's story and it will be out in the fall.
Where can readers get in touch with you?
Facebook is where I usually hangout. https://www.facebook.com/sugarjamisonbooks
But I'm on Twitter too. @sugarjamison. I also love getting emails from readers who usually find me through my website www.sugarjamison.com
GIVEAWAY:

2 print copies of THROWN FOR A CURVE
To Enter Giveaway: Please complete the Rafflecopter form and post a comment to this Q:

Who is your all time favorite romance hero? Tell us why he tops your list.
Excerpt:
"Hey, Grinchy." At the sound of those words he looked up to see Cherri Rudy, the birthday girl, approaching him.

He hated to admit it but he was here because of her, too. Normally he wouldn't be caught dead at a twenty- two- year old's birthday party, but there was something about the girl with the odd name that made him get off his ass and come here tonight. Because of her little fashion show alone, he wouldn't regret coming. The way she sashayed into the house in that horrible dress made him laugh. She was undeniably goofy, but there was also a bit of natural sensuality that floated around her. The poor kid had no idea what she was working with. When she grew up a little more she would break hearts.

He watched her make the short trip across the room. It was if magic had transformed her. Long gone was the hideous gold tarp, and the hairstyle that could hold up in a hurricane. She looked altogether different in a slinky green dress that hugged her body and made her eyes turn the color of emeralds. Her hair was back to its normal tumble of loose golden waves. She wasn't pretty by any stretch of the word.

She was taller than most women, her shoulders broader, her weight heavier, but there was something about her that kept his eyes riveted to her as she walked toward him.

"You look like you've been sucking on sour lemons for the past hour," she said as she stopped in front of him.

He grinned. "I was thinking about how ugly your shoes are."

She looked down at her golden feet and then back up at him and gave him a soft smile, showing off a pair of identical dimples. "They're something, aren't they? I don't think they'd be so awful if my feet weren't the size of small boats. I wonder if I could use them as Jet Skis? Maybe I could glide across the water on my bare feet."

Her smile did something to her face, lighting it up, making her appear so innocent. Something made him want to step closer. "I'd join you. I'm working with size fifteens myself."

"Ah." She looked down at his feet, and then her eyes made a slow trek up his body before settling on his face. A knot formed in his stomach. "You know what they say about men with big feet?"