Today it is my pleasure to Welcome author
Linda Broday
to HJ!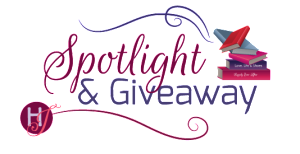 Hi Linda and welcome to HJ! We're so excited to chat with you about your new release, To Catch a Texas Star!
Please share your favorite scene from To Catch a Texas Star: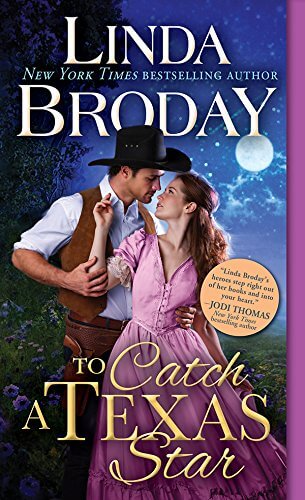 Thank you for having me. I'm so excited to share my new book with you.

It's about Marley Rose McClain and a drifter named Roan Penny. Marley rescues Roan and nurses him back to health, not knowing what a difference he'll make in her life.

Marley's and Roan's love is like a slow burn that grows hotter and hotter. It's a lasting love for all time.
I have so many favorite scenes in this book I had a difficult time choosing just one but I think the one I chose is a very powerful one. In it, Marley has just found out that the people she grew up believing to be her parents really aren't and that Duel won her in a poker game when she was a baby.

The secret shatters her whole world and she doesn't even know who she is anymore. Roan helps her figure it all out. He's such a steady, wise man and carries a powerful love for her. With him beside her, she eventually comes to terms with the shocking revelation.

Marley has big dreams of becoming a children's writer and that's why they're talking about Sleeping Beauty and pirates in this excerpt.

Enjoy the short scene:
Light filtered through the curtains of Marley's small house. She stirred in Roan's arms. They'd spent the night on the sofa, her head on his shoulder, the quilt keeping them warm. She felt drugged and weary. Too much had happened to take in, and she had no idea where this new road would lead her.

Roan's eyes met hers. "Good morning, sleeping beauty. I couldn't find my pirate ship."

"I'm glad you helped me make it through the night." She got up to stand at the window. The ranch looked the same as it always had, but she knew it never could be again. Something inside her had changed. Duel came from his house and stared in her direction, although she knew he couldn't see her. "Besides, Sleeping Beauty lived in a castle," she murmured, "not a ranch."

"So she did." Roan came up from behind and put his arms around her. He kissed the back of her neck.

"Duel's standing out there, looking so sad and alone." She swallowed hard. "What am I supposed to do now? I don't know who I am anymore. My whole life has been a lie."

"Duel is still the same father you've always loved. He's hurting real bad too, Marley. I think you need to go talk to him. You both have things to say."

"Maybe."

"Nothing can be settled without hashing it out. Go to him, Marley," Roan urged.

She turned. "About last night. I shouldn't have asked you to marry me." She wrinkled her nose. "Just chalk it up to distress and nerves."

He tucked a tendril of hair behind her ear, studying her face. "We have plenty of time, and when we marry it'll be for the right reason. Go talk to Duel." Roan walked with her to the door and opened it. "Don't close your mind or your heart."

She nodded, took a deep breath, and left the house. Duel watched her approach, and the slump of his shoulders and sadness in his amber eyes was painful to see.

"How are you, Marley?" Duel asked in his deep voice. He started to reach for her, but instead dropped his arms to his sides.

"In truth, I don't know. I have so many feelings racing through me. I grew up always knowing and taking comfort in the fact I was a McClain. Even on the scariest, darkest night I found security belonging here. Now…"

"You're still Marley McClain, if you want to be. I legally adopted you. There's nothing wrong with the name."
Excerpt. © Reprinted by permission. All rights reserved.

I hope you'll give this story a try. It concludes the Texas Heroes series and if you haven't read the first two they are: Knight on the Texas Plains and The Cowboy Who Came Calling.

I have a brand new series (Outlaw Mail Order Brides) starting early next year.


Thanks for blogging at HJ!
Giveaway:

Print copy of To Catch a Texas Star (Texas Heroes) by Linda Broday
To enter Giveaway: Please complete the Rafflecopter form and Post a comment to this Q:

Have you ever learned a secret of some kind that shook you? You don't have to reveal it, but if you're comfortable with it, feel free to tell how you dealt with it.
Book Info:
He'll do what it takes
to prove
his love
The son of a notorious outlaw, Roan Penny yearns to make his life count…but heroism comes with a price. Left badly injured, only the kindness of a gentle stranger can save him. He longs to be with the captivating beauty—his savior, his Texas star, his Marley Rose McClain—but he knows he'd bring her nothing but trouble.
If only he could convince his heart of that.
Marley's lived a charmed life, and she's determined to spend the rest of her days at her quiet hero's side…but she isn't what she seems. A life-long secret threatens to destroy everything she knows—and everything she could hope to be. As dangerous men threaten to pull her back into the shadows, a desperate Roan must ride hell-bent for leather to save the other half of his heart…before he can lose her light for good.

Book Links: Book Links: Amazon | B&N | iTunes | kobo |


Meet the Author: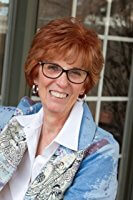 At a young age, Linda Broday discovered a love for storytelling, history, and anything pertaining to the Old West. After years of writing romance, it's still tall rugged cowboys that spark her imagination. A New York Times and USA Today bestselling author, Linda has won many awards, including the prestigious National Readers' Choice Award and the Texas Gold. She resides in the Texas Panhandle where she's inspired every day.