Today it is my pleasure to Welcome author
Nan Dixon
to HJ!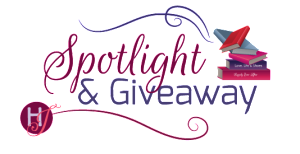 Hi Nan and welcome to HJ! We're so excited to chat with you about your new release, TO CATCH A THIEF!

Hello! So glad you're checking out my spotlight!

Tell us about the book with this fun little challenge using the title of the book: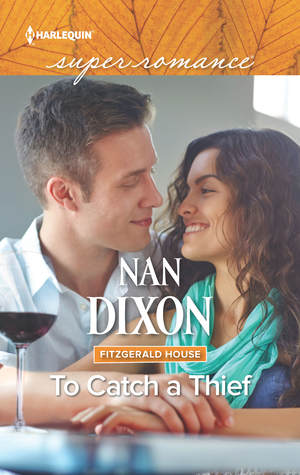 To Catch a Thief is about a lonely, illegitimate singer will do anything to comfort her terminally ill mother, even steal. But stealing is the last straw for the honor-seeking FBI agent she loves. It's about choosing between love and honor.
What's your favorite line(s) from the book?:
"Wait." Carolina had to stand up for herself. Had to take control of her life. "Please don't kiss me again. I…I deserve better. I deserve respect and you don't respect me."
Please tell us a little about the characters in your book. What first attracts your Hero to the Heroine and vice versa?
Carolina literally knocks Sage off his feet. And then when she sees him in pain, actually begins to massage his shoulders. (It's because her mother has the same kind of headaches.) he loves how caring she is. And when Carolina's mother is in the ER, Sage comes to be with Carolina, to help her, even though he still hasn't been cleared to drive after his injury. (He was injured in a drug raid.)
When you sat down to start this book, what was the biggest challenge you faced? What were you most excited about?
My biggest challenge was ensuring that Carolina was still a sympathetic heroine, even when her mother is asking her to steal things from the Fitzgeralds.
What, in your mind, makes this book stand out?
The Fitzgerald series is about finding family and love. And there is always prosecco and food.
In TO CATCH A THIEF, Carolina, afraid she will be alone in the world now that her mother has terminal cancer, finds love and is embraced by her half-sisters.
The First Kiss…
He stopped inches from her face and asked, "Can I kiss you?"
"Yes." Her single word was a whisper.
His lips were gentle. Sweet. Light pressure with a little scrape from his stubble.
"Nice," he murmured, brushing kisses on her cheeks and eyes.
Her hands rested against his chest. "Really nice."
Sage leaned in. His tongue licked the seam of her lips, seeking entrance.
She opened and stroked his tongue with hers. He tasted of coffee and mint and something dark and sexy. His chocolate-citrus scent made her want to sip at his lips, kiss his eyelids and nibble on his collarbone. She gripped his shoulders, the muscles hot under her hands.
He tipped her head and buried his fingers in her hair.
She fell hard into their kiss, wanting to explore the firm body beneath her fingers. "Sage."
He pulled her closer.
Pain slashed her chest as her seat belt locked in place. "Ooh."
If your book was optioned for a movie, what scene would you use for the audition of the main characters and why?
Sage's FBI partner wants to have dinner at the new restaurant at Fitzgerald House. Sage meets him there, but it's bittersweet. This is where he first met Carolina. And she hasn't called or returned his calls.
A hostess asked, "Can I help you?"
"I'll sit at the bar and wait for my friend."
"Sure. Let me know if you want a table."
"Thanks." He found a couple of empty seats at the end of the bar.
He boosted his butt onto the stool, moaning like he was Gramps after being in the saddle for a day.
Two women with their backs to him, worked behind the counter, drawing beers. He closed his eyes and took a couple of deep breaths.
"Sage?"
His eyes blinked open. "Carolina?"
The napkin slipped out of her fingers and floated to the floor.
"You got the job." Did that make him feel better or worse since she hadn't called?
"First day." Her deep blue eyes had that stunned look, like a white-tailed deer caught in a four-wheeler's lights at dusk.
"How's your mother?" He schooled his voice, hoping she couldn't catch his disappointment.
Her shoulders moved up and down with her sigh. His eyes dropped to her chest. Even in the modest polo, he didn't need much imagination to remember how she'd pressed against him as they'd kissed.
So why in blazes hadn't she called?
"They can't get her seizures under control." Her fingers crushed the second napkin she pulled for him. "She's still in the hospital."
He caught her hand. "I'm sorry."
"Thanks." She stared into his eyes.
The noise of the room slipped away. He wanted to make the pain in her deep blue eyes disappear, too.
She shook her head. "Um, what can I get you?"
"What's on tap?"
"First day." She winced. "Lots of Southbound."
"I'll have their seasonal." He could have one beer and make it last through dinner.
"I'll get that." But she stayed right in front of him.
He smiled. Maybe she hadn't been blowing him off. Warmth flooded through him.
"Sage?" she asked.
"Yeah?"
"I need my hand back."
Cripes. He let go and the warmth faded like a leaking balloon. He was an idiot. "Sorry."
Over her shoulder, she quipped, "I didn't mind."
If your hero had a sexy-times play list, what song(s) would have to be on it?
Since Carolina is a singer, so I think he would pick one of the songs she sings. Although it's not listed in the book, he's going to play Colorblind by the Counting Crows.
What do you want people to take away from reading this book?
My books are always about creating families, even if the characters are strangers. But in this case, Carolina is losing her mother, but she finds and is embraced by her half sisters and strong lasting family ties are created.
What are you currently working on? What are your up-coming releases?
Right now I am revising Book 1 in a romantic suspense series. The working title is THE PERFECT CHILDREN. The premise is the embryos were genetically modified and implanted in women scattered across the country. The first book is the discovery by two of the men. It's been a lot of fun writing the series.

Thanks for blogging at HJ!
Giveaway:

I will be giving away three copies of TO CATCH A THIEF. Print if you are in the US and eBook if you are international. Good luck!
To enter Giveaway: Please complete the Rafflecopter form and Post a comment to this Q:

This book is about making difficult choices. If you had to choose between love and honor, what do you think you would choose?
Excerpt from To Catch a Thief:
"How could you steal?" Sage snarled.
Had Mamá told him about the bird?
He pointed at Poppy's desk. "Did you think I wouldn't realize what you'd done?"
Carolina turned and gasped. The globe sat in the middle of the open rolltop desk.
He pointed. "Did Abby give that to you?"
"It was my poppy's. My grandfather's," she whispered.
"You didn't answer my question. Does Abby know you have the globe?"
"N-no." Her body shook. "You don't understand."
He shook his head. "This belongs to the Fitzgeralds."
"M-my mother gave it to my f-father." She couldn't stop her teeth from chattering.
"And you stole it." The disgust in his voice slapped her hard enough to take a step back.
Her head snapped up. "I can explain."
"I'm sure you can." He snorted. Any love that had been in his eyes had vanished. "I don't want to hear it."
"Sage, please." Tears filled her eyes.
"This is how you keep your head down and keep your job?" His words were knives shredding her heart. "You could have asked the Fitzgeralds for it."
"I couldn't." She held out her hands, pleading that he would understand. "Mamá didn't want anyone to know who my father was. You think I could tell Abby why they had my family's globe?"
"All you needed to do was tell the truth."
"You don't have any idea of how many people the truth would hurt."
His eyebrows arched over his disbelieving eyes. "The truth is out. How many more people can be hurt? Unless there are more lies you've been telling them and me?"
"N-none." Why couldn't he understand? "My mother's dying!"
He waved off her mother's impending death like it was nothing. Nothing. Every molecule of oxygen escaped her body and she wobbled, light-headed.
Excerpts. © Reprinted by permission. All rights reserved.


Book Info:
What would you do for your family?
When Carolina Castillo's once vivacious mother becomes ill, she gives up her singing dreams and comes home to Savannah. She'd do anything for her Mamá, even work at Fitzgerald House for the family she should have been part of. She'd even steal.
Carolina's decisions make perfect sense until she comes up against the immovable rock that is gorgeous FBI agent Sage Cornell. The honorable cop sees the world in black-and-white. He would never understand the difficult choices she's had to make, the secrets she's been forced to keep close. And he could never love a woman like her. Or could he?
Book Links: Website | Website | Website | Website |


Meet the Author: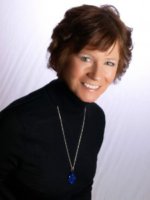 Nan Dixon spent her formative years as an actress, singer, dancer and competitive golfer. But the need to eat had her studying accounting in college. Unfortunately, being a successful financial executive didn't feed her passion to perform. When the pharmaceutical company she worked for was purchased, Nan got the chance of a lifetime—the opportunity to pursue a writing career. She's a five-time Golden Heart® finalist and award-winning author, lives in the Midwest and is active in her local RWA chapter and on the board of a dance company. She has five children, three sons-in-law, two granddaughters, a grandson and one neurotic cat.
Website | Facebook | Twitter |