Today it is my pleasure to Welcome author
Kendall Ryan
to HJ!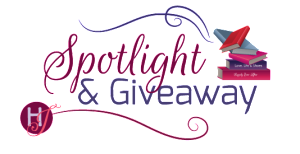 Hi Kendall and welcome to HJ! We're so excited to chat with you about your new release, Torrid Little Affair!
Please summarize the book for the readers here: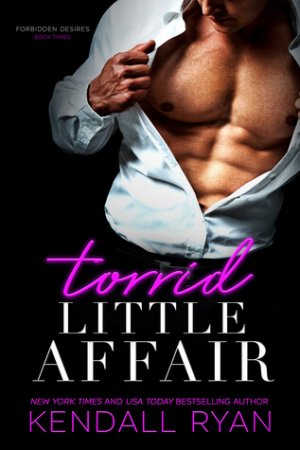 Torrid Little Affair is a sexy forbidden office romance between a boss and his new assistant, but it's also SO. MUCH. MORE. than that!!!! She is hiding a HUGE secret, and he is a total alpha. It's so yummy and I'm in love with this story!!

Please share the opening lines of this book:
Six months was all it took for me to completely lose my shit. I gave it my best shot, but it turned out all the one-night stands and hangovers in the world couldn't erase the sting of heartbreak and rejection. My brother Gavin had gotten the girl, while I'd retreated alone to the one place that had always felt like home.
Please share a few Fun facts about this book…
Cooper was first introduced to readers in Dirty Little Secret and they demanded that he get his own book.
Cooper turned out to be so sweet and hunky – really, he's the perfect book boyfriend.
The love scenes in this book make me blush!
Please tell us a little about the characters in your book. As you wrote your protagonist was there anything about them that surprised you?
The hero, Cooper has had his heart broken and is ultimately looking for love and acceptance.
Corinne, the heroine, is a serious and selfless woman with a deep secret.
One of the biggest things that shocked me was Corinne's massive secret that doesn't get revealed until roughly 80% of the way through the book. I honestly didn't see it coming until it was staring me right in the face—or maybe I did, I just didn't want it to be true.
If your book was optioned for a movie, what scene would you use for the audition of the main characters and why?
I would choose the last scene of the book because it's sweet and passionate and would really show whether or not the characters playing Cooper and Corinne had chemistry.
In my head, I saw actor Alex Pettyfer as Cooper and model Marina Laswick as Corinne.

I pulled Corinne into my arms and kissed her deeply. "Love you so fucking much," I murmured, my lips teasing hers. She was crying freely now, but I knew they were happy tears.

When Alyssa cleared her throat in the other room, I pulled away. "Later. You're mine."

Corinne nodded, her gaze filled with hot understanding.

I rose to my feet, tugging her up and pulling her close. "One last thing. Unpack your stuff. You're not quitting."

She laughed, and the sound was pure and sweet. "Yes, sir."
What do you want people to take away from reading this book?
I would love my readers to know that there is love after heartbreak even when all seems hopeless.
What are you currently working on? What other releases do you have planned for 2017?
I am currently working on a set of RomComs all releasing next year and I am sooo excited for everyone to get to read them.
xo, Zach – January 23
Baby Daddy – February 27
Birthday Sex – May 22
…and more!

Thanks for blogging at HJ!
Giveaway:

Signed Paperback copy of TORRID LITTLE AFFAIR (Forbidden Desires Book 3) by Kendall Ryan.
Everyone who signs up for my newsletter automatically gets book 1 in the series for free! Deets here: http://forbiddendesiresseries.com/
To enter Giveaway: Please complete the Rafflecopter form and Post a comment to this Q:

Aside from reading, what is your guilty pleasure?
Excerpt from Torrid Little Affair:
As the words left my mouth, we arrived in front of my place, and Cooper placed the car in park. Without saying anything, he got out and walked around the front of the car to open my door for me. When he helped me out of the car, I squeezed his hand in mine, grateful for his steadying presence.
We stood there on the sidewalk in front of my apartment, my hand in his, our faces less than a foot apart. The tension between us was palpable, and just as I was about to turn to walk to the door, Cooper pulled me into him, placing one hand behind my head, and pressed his lips softly against mine.
I tensed up for the briefest of moments, taken aback by the sudden romantic gesture. But after only a few seconds of his mouth on mine, I kissed him back, allowing my lips to part ever so slightly as his tongue touched mine. I raised one of my hands to his chest, not to push him away, but to feel his muscles underneath his shirt.
With his free hand, Cooper pulled my hips into him, and I could feel his thigh settling between my legs. The pace of our kiss quickened, our tongues moving frantically around each other, and my body responded with an instinct I didn't know it had.
Suddenly, my other hand was running through his hair, and I began grinding on his thigh. I could feel his erection pressing into my stomach, and a low moan escaped from my mouth. His hands moved over my body, brushing over my breasts and around my hips before beginning the motion again. His lips wandered to my neck, making me gasp with pleasure.
The cover of darkness made me bold. I whispered in his ear, "I want more," running my hand over the bulge in his pants.
Cooper groaned and brought his mouth back to mine, giving my bottom a gentle squeeze. "You have no idea how sexy you are," he said between kisses before placing both hands on my shoulders and pulling away to look into my eyes. "But we can't sleep together now. Not after you've had so much to drink."
I frowned and quickly closed the space between us, crushing my mouth against his. Cooper kissed me back for a few minutes before pulling back again.
"I mean it, Corinne. There are so many things I want to do to you, trust me," he said, eyeing my body up and down. "But it wouldn't be right to do them now. If this is still what you want tomorrow, let me know. We'll work out the details."
And just like that? Cooper placed a firm yet tender kiss on my forehead and climbed back into his car, watching me unlock my front door before he pulled away.
I stumbled through my front door, my heart still racing from the intensity of that kiss. As I stood in the dark hallway, buzzing after what had just happened, there was only one thought running through my mind.
I had definitely made the right decision.
Excerpt. © Reprinted by permission. All rights reserved.

Book Info:
A New York Times, Wall Street Journal, and USA Today bestselling author of more than two dozen titles, Kendall Ryan has sold over 1.5 million books and her books have been translated into several languages in countries around the world. She's a traditionally published author with Simon & Schuster and Harper Collins UK, as well as an independently published author. Since she first began self-publishing in 2012, she's appeared at #1 on Barnes & Noble and iBooks charts around the world. Her books have also appeared on the New York Times and USA Today bestseller lists more than three dozen times. Ryan has been featured in such publications as USA Today, Newsweek, and InTouch Magazine.
Book Links:


Meet the Author: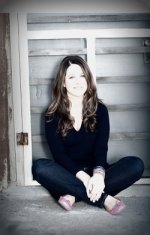 A New York Times, Wall Street Journal, and USA Today bestselling author of more than two dozen titles, Kendall Ryan has sold over 1.5 million books and her books have been translated into several languages in countries around the world. She's a traditionally published author with Simon & Schuster and Harper Collins UK, as well as an independently published author. Since she first began self-publishing in 2012, she's appeared at #1 on Barnes & Noble and iBooks charts around the world. Her books have also appeared on the New York Times and USA Today bestseller lists more than three dozen times. Ryan has been featured in such publications as USA Today, Newsweek, and InTouch Magazine.
Website | Facebook | Twitter | Instagram | GoodReads |