Today it is my pleasure to Welcome New York Times bestselling author 
Rebecca Zanetti 
to HJ!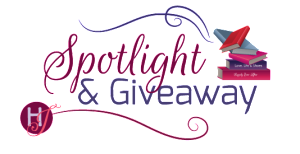 Thank you to the Harlequin Junkies for having me over today to celebrate the release of Total Surrender!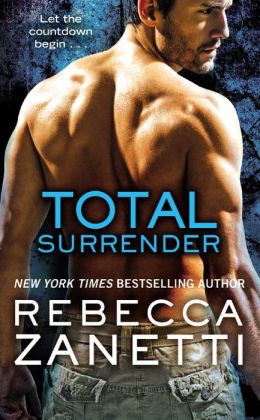 I'm excited Jory's story will be in the hands of readers. I was asked my five top scenes from the series, so there they are, in no particular order:

1. The very first scene of the series in FORGOTTEN SINS, when Josie Dean first sees Shane Dean in the hospital after he's been gone for two years, and she's had no clue where he's been, or who he really is.
Several bandages were strapped across Shane's muscular torso while a splotchy purple lump rose from his forehead. His long legs were encased in bloody jeans, and he'd crossed his thick boots at the ankles. He sat bare to the waist, his scarred chest and packed abs betraying a life of combat. The new wounds would fit with the rest.
Those scars broke her heart all over again.
His gray eyes lasered in on her, and she fought the urge to run. Pain, need, and familiarity swirled through her brain. Her skin warmed. Damn, he looked good. Dark brown hair swept back from his battered face, and even with the bruises, his rugged features spoke of strength and masculine beauty. Fierce and dangerous like a wolf.

2. The scene in SWEET REVENGE when Matt Dean and Laney Jacobs decide to get together, and he lifts her over the bar.
So she nodded and reached for the bottle, only to have him capture her hand and press it against the bar. His palm heated her skin and held with just enough pressure to show his impressive strength.

He leaned in. "I'm not one of the good guys, baby, but I'd prefer you somewhat in control of your faculties if this is going where I think it is."
Her gaze dropped to his full lips. "You're closer to a good guy than you believe."
For answer, he curled his free hand around her neck and drew her over the bar. "Don't look for traits I don't have. I know exactly who I am."
"Who exactly are you?" she whispered.
"The guy who's going to have you screaming his name within the next hour." His lips took hers.



3. The scene in BLIND FAITH where Nate Dean heads into the Commander's camp in order to save Audrey, who is waiting with her mother, the evil Dr. Madison.
The door opened, and Nathan Dean stepped to the ground.
Guns cocked all around them.
His hands held harmlessly at his sides, he stalked forward wearing only faded jeans and a ripped T-shirt.
A soldier jumped out of the van behind Nate. "He's not armed, and we searched him for visual or audio devices. There are none."
The commander took strong, measured steps from the building to stand before Nate. "You came in the front door," he said, frowning.
Nate cocked an eyebrow. "You invited me."
Audrey measured the two men. The commander had always seemed too large to be real, but now, in the murky rain, she realized Nate stood at least two inches taller. Maybe three. His chest stretched wider, and his muscles cut a sharper image. "My boyfriend can beat up yours," she muttered quietly to her mother.

4. The scene in TOTAL SURRENDER where Jory Dean first kidnaps Piper Oliver and uses MacGyver tactics to get them to safety. Here's the first bit:
Going on instinct, she rushed to the keypad and punched in the code the last soldier had used, her eidetic memory easily keeping track of the numbers. The door breezed open, and she rushed inside, dropping to her knees.
His hand wrapped around her wrist.
She tried to shrug him off. "I'm trying to help you," she said as gently as she could.
"I know." Faster than a whip, he jumped up, taking her with him.
Her brain fuzzed. "What—"
An iron band of an arm wrapped around her waist, turned her, and lifted her against his chest. "I'm sorry," he murmured against her ear, his warm breath brushing tender flesh. More than a foot off the ground, her back against his chest, her butt against his groin, realization slapped her hard in the face.
"Let me go." She struggled against him, her nails scraping his arm.
"No." He tightened his hold until she couldn't breathe. "Don't fight me, Piper. You won't win."

5. The scene in TOTAL SURRENDER where the brothers are reunited again.

FINALLY. I won't post this one because I don't want to ruin the moment for the fans who have read every book waiting for this one.

Thanks again for having me over today, and I hope everyone is having a warm and wonderful spring!
Thanks for blogging at HJ!
Giveaway: 

2 Print copies of TOTAL SURRENDER by Rebecca Zanetti 
To enter Giveaway: Please complete the Rafflecopter form and Post a comment to this Q:
What was your favorite scene from the ones listed above? 
Book Info:
A fight he must win . . .
Piper Oliver knows she can't trust him. They warned her that the tall, dark, and sexy black-ops soldier Jory Dean would try to win her over with his steel-gray eyes and deadly charm, but she won't be conned by this man they call a traitor. All she has to do is figure out the science necessary to save his life, and she's done. Something isn't adding up, though, and she won't rest until she uncovers the truth-even if it's buried in his deep, dangerous kiss.
A passion she can't resist . . .
Jory will do anything to reunite with and save his brothers-even kidnap the gorgeous woman who's working to deactivate the deadly chip in their spines. But the forces determined to destroy his family won't let them go so easily. Keeping Piper alive is more than he bargained for-and so is his burning desire for her. But with every second bringing him closer to certain death, can he afford to lose himself in her hot and willing embrace?


Meet the Author: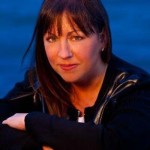 New York Times bestselling author Rebecca Zanetti has worked as an art curator, Senate aide, lawyer, college professor, and a hearing examiner – only to culminate it all in stories about Alpha males and the women who claim them. She is a member of RWA, has won awards for her works throughout the industry, and has a journalism degree with a poly sci emphasis from Pepperdine University as well as a Juris Doctorate from the University of Idaho.
Growing up amid the glorious backdrops and winter wonderlands of the Pacific Northwest has given Rebecca fantastic scenery and adventures to weave into her stories. She resides in the wild north with her husband, children, and extended family who inspire her every day-or at the very least give her plenty of characters to write about.
Please visit Rebecca at: http://www.rebeccazanetti.com/