Today it is my pleasure to Welcome author
Joanne Rock
to HJ!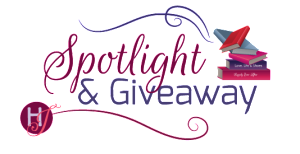 Hi Joanne and welcome to HJ! We're so excited to chat with you about your new release, Trapped with the Texan!

Thank you so much! It's great to be here.

Please summarize the book for the readers here: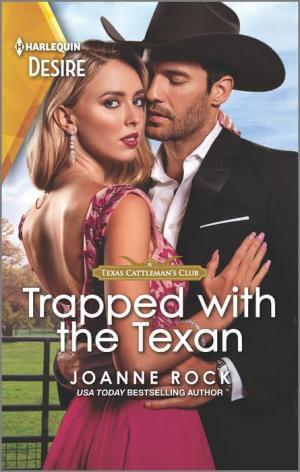 This is part of the Texas Cattleman's Club: Heir Apparent series, so the story continues a larger storyline set up in earlier books. But the romance absolutely stands alone. My heroine, Valencia, is trying to persuade the hero, Lorenzo, to invest her horse rescue start-up. A tornado strikes while he's at her ranch, stranding them together and the time they spend alone in the dark shifts the dynamic between them. It's hard to go back to just a professional relationship, but the heroine doesn't want to jeopardize her rescue, and the hero has his own reasons for needing to keep his distance. This is a sexy, emotional read!

Please share your favorite line(s) or quote from this book:
But a moment later, the lights in the shelter went out, leaving them in total blackness.
I love this scene-ending line because *of course* that's what we're waiting for when the hero and heroine are trapped together in a storm!

Please share a few Fun facts about this book…
The heroine listens to girl power anthems to hype herself up before business meetings.
See inside a thoroughly tricked-out storm shelter.
Animals abound on the heroine's horse rescue ranch.
I got to work closely with Desire author Barbara Dunlop on this one to brainstorm the Cortez-Williams brothers.
What first attracts your Hero to the Heroine and vice versa?
The hero is attracted to the heroine's passion for her work helping horses. Her compassion and drive are compelling for him.
The heroine may have noticed his impressive physique first! But after that, she sees his business acumen and his family values, both of which appeal to her tremendously having a rough start in life herself.
Did any scene have you blushing, crying or laughing while writing it? And Why?
The scene where the heroine discusses her fear of tornadoes definitely got me by the throat. Here, she relates it to the hero, trying to explain why she panicked at the start of the storm:
"You don't have to tell me. Especially if it upsets you." His voice sounded strangled.
She closed her eyes for a long moment, examining her feelings. But she felt close to him. Safe in his arms. And she wanted to share something after he'd confided in her about his unhappy engagement .
When she opened her eyes again, she murmured, "It's okay. I want to tell you."
Sinking into the comfort of the darkness and the steady slug of his heartbeat beneath her ear, she continued. "They were a volatile couple, young and poor. My mother was a teenage runaway when she met my father. He met her in In a bus station, . That was where he taught her how to panhandle to distract people so he could pick their pockets. My earliest memory is of being in my birth mother's arms while we—while she she—ran from the cops."
Counseling had taught her how to separate herself from the actions of her parents. But no amount of therapy had taken away the sudden awful gut clench she felt to this day upon seeing uniformed police officers. Or the guilt that went hand in hand with the reaction.
Lorenzo's hand slid to her shoulder and gave a gentle squeeze. "Valencia—"
"Just let me get through this, okay?" she pleaded, wanting to have the basics shared so she didn't have to revisit the memory. "The last time I spent with them was in a tornado. Locked in a bathroom while they fought over who should have to stay with me. Neither of them wanted to." The snippets she recalled from that argument were the most vivid of her childhood. "But the angry words stopped when the tornado ripped most of the house away."
Lorenzo's arms both wrapped around her. He murmured some quiet words of comfort against her hair.
"They were both injured, I think." The aftermath was hazy for her, the timeline less linear. "I remember my mother saying she was going to find help afterward, and for me to stay there—in the bathtub. But she didn't come back. Rescue workers found me two days later and that's how I ended up in foster care briefly until I was adopted."
She didn't dwell on those two days alone. The period spent in the eerily quiet remnants of their small mobile home were was frightening, but at least the time seemed to pass quickly. Perhaps because she'd been in shock and numb to everything. She wouldn't have been able to leave the old cast- iron tub even if she'd wanted to since debris had fallen over it, trapping her there.
For a moment, they remained in silence. The night sky had lightened by degrees while they spoke, a pinkish-gold glow warming the horizon.
"My God," he said finally, huffing out a rough exhale. "No wonder you were terrified in the storm last week. I can't imagine how traumatizing that must have been after what you went through."
His words soothed her. Yet, beneath her ear, his pulse sped faster. Was he troubled about what she'd confided? She tried not to be defensive, but she was all too aware of how many people judged her for her parents' sins.
She straightened from where she'd been curled against him, looking into his dark eyes for the first time since she'd began her story. His gaze darted away from hers…
Readers should read this book….
For the sexy, caring hero! Trapped with the Texan gives readers the chance to spend time with relatable characters trying to make the world a little bit better of a place.
What are you currently working on? What other releases do you have in the works?
Right now, I'm working on a new series that will be out in 2022, tentatively titled The Ranch Inheritance. But before that, readers can look forward to my next two Brooklyn Nights books in the Desire line- Ways to Tempt the Boss (9/21) and The Stakes of Faking It (11/21). Then, next spring, I'll be back in Royal, Texas for another Texas Cattleman Club story, The Rancher's Reckoning.

Thanks for blogging at HJ!
Giveaway:

The first two books of my Brooklyn Nights series- A Nine-Month Temptation and Ways to Tempt the Boss (open INTL. US winners will receive print copies, INTL winner will receive digital downloads of the books)
To enter Giveaway: Please complete the Rafflecopter form and Post a comment to this Q:

The characters in this book go through a tornado together! What's the worst storm (snow storm, wind storm, hurricane??) you've ever been in?
Excerpt from Trapped with the Texan:
Now he turned into the gravel drive that led to her place, his oversized pickup truck dipping into an uneven patch despite the high-grade suspension. Settling his drink into the cupholder so he could keep both hands on the wheel, he noted the creek's proximity and an equipment barn that looked like it had been recently upgraded. An unassuming one-story stone house sat on a low hill overlooking the creek, but the simple landscaping and unfinished garage told him that Valencia had put her finances into the horses instead of the home.
Something he could appreciate, having been raised on a ranch himself. He parked off to one side of the driveway between the house and the barn, then took a last bracing sip of his coffee before exiting the truck.
The scent of pink briar hung in the air, the driveway partially lined with the airy flowers that closed up when you brushed against them. Lorenzo skirted a thick patch of them to head toward the house. Before he'd gone three steps, a sorrel Belgian came into view as it jumped a low hedge behind the house, carrying Valencia Donovan on its broad back at a lengthened trot.
Dressed in faded jeans and boots, she was even more loveliery today. Well-worn denim hugged her thighs while a flowy pink blouse rippled in the breeze around her shoulders. A buff-colored hat kept the sun from her delicate features, long blond waves trailing down her back. She rode with ease that went beyond good horsemanship that was common enough around this part of Texas. The animal's gait was one of the toughest to sit gracefully, especially on such a huge draft horse that would have a powerful trot. Yet her hips moved with practiced grace, the rest of her body still, a feat that spoke of long hours of training and muscles attuned to the work.
Damned if that display didn't jolt him right back into wayward imaginings about the woman he'd thought of far too often since their meeting the day before.
"Good morning," she greeted him on a breathless laugh as she swung down from the mare, her cheeks flushed with color. "I hope I haven't kept you waiting. Sapphire has taken a few days to settle in here, and she was in such good spirits on our morning run that I found it hard to turn her around."
Another woman—a ranch hand, he guessed—approached to take the mare's reins from her, . bBut Valencia took an extra moment to tip her head to the Belgian's neck and croon softly at her before handing them over. Her compassion was obvious. After Lorenzo had been taken in by a false-faced woman in the past, he liked to think he had a better radar for deceit now. Valencia's love of the horses definitely wasn't fake.
"Sapphire is one of your rescues?" he asked, forcing himself to think like an investor in her foundation and not a man captivated wildly enamoured by a woman.
He really needed to start dating more. He didn't normally get sidetracked this way.
"Yes." Valencia's gaze followed the Belgian for a long moment before turning her pretty brown eyes to him. "Her owner died a few weeks ago and the man's nephew contacted me about taking her in. Some animals have ended up here because of neglect or unsuitable living conditions, but Sapphire has been well cared for." She gestured toward a stable he'd noticed when he drove in. "Would you like to see the facilities we have so far?"
"Very much." The more they kept the focus on the rescue, the less attention he'd pay to the woman herself. "It looks like you've recently upgraded the outbuildings."
"I have." She headed in the direction of the stable. "I saved every cent from my job in the corporate world to put toward start-up costs for the rescue. My plan began with the right facilities that could expand as we grow."
"I read your three-phase business model." He'd been more than a little impressed with the level of detail. She'd anticipated every potential expense. "You should be able to afford the adjoining parcel of land next."
She needed more space before she could move into the next phase—an immersive equine therapy camp for troubled kids. The end goal had made him all the more curious about the unknown portion of her background—her birth parents and early home life. What struggles had she faced before her adoptive parents came into the picture ?
"Yes. If the ticket sales to Soiree on the Bay are as robust as we all hope they will be, I'll be able to buy the land at the end of the month." As they passed the stone house, she excused herself long enough to dash up the front steps and open the front door so a black- and- tan dog—a border collie mix was his guess—could bolt down the stairs and run ahead of them. "That's Barkis, by the way."
"Barkis?" he laughed. "A funny name for a dog when he didn't even make a sound at seeing me."
"Barkis was a package deal along with the first horse I rescued." Her smile faltered a little as she spoke. "I learned about the animals from an eleven-year-old girl living next door to them. She'd drawn a crayon sketch of the horse and the dog and walked into a gas station to post it on their community notice board while I was buying a bag of chips for a road trip."
He heard the echo of some painful memories in the story, and felt a new wave of admiration for someone this beautiful, caring woman who not only felt compassion aboutabhorred suffering, but who felt called to help in a deeply personal way.
"You intercepted her sign?" he guessed.
"I was still working at my job full- time, even though I'd already started the business plan. I was on the road that day to see one of our more remote equipment dealers. But when I spoke to the little girl about the animals who needed help—neglected, hungry animals she petted and consoled through a rusted barbed wired fence every day—I recognized that moment was going to be my beginning." Her voice had gone fierce during the story, but she paused now to draw a breath as they reached the stable and drew a breath. Some of her smile returned. "She didn't know the animals' names, but privately called the dog Barkis and the horse Tuxedo. I still give her updates about them."
Valencia nodded toward the stable door as she preceded him inside. It took him a moment to catch his breath regain his composure after the story, though, envisioning her dressed in her business suit and heels in some ramshackle gas station, taking the time to listen to a passionate kid with a crayon drawing.
She'd somehow ditched her job and saved the animals, no doubt earning hero status in the kid's eyes . He followed her into the stable, his gaze drawn to the sway of her hips before he remembered himself.
If Valencia Donovan was putting on an act to entice funds out of the Cortez-Williams family, it was a damned good show. But with every moment he spent in her presence, even the most cynical part of himself found it tougher to believe . Which meant he'd have to try twice as hard to stick to his guns and avoid the potent temptation that dogged him every moment he spent with Valencia.
Excerpt. © Reprinted by permission. All rights reserved.


Book Info:
Is he her shelter from the storm… Or her biggest mistake?
Valencia Donovan's plan to dazzle the wealthy investor she needs for her horse rescue start-up takes an unexpected turn when a tornado strands her with Lorenzo Cortez-Williams. Giving in to attraction in a desperate moment only makes them hungry for more. After they've blown away all boundaries, Valencia's treacherous feelings for the guarded ranching heir could jeopardize her lifelong dream. But closing the deal—while walking away from their intimate affair—could cost her even more…
Book Links: Book Links: Amazon | B&N | iTunes | kobo | Google |


Meet the Author:
Joanne Rock is a USA Today bestselling author. She's written over one hundred books, most recently focusing on sexy contemporaries and small-town family sagas. She enjoys romance for prioritizing relationships and encouraging readers to follow their dreams. A frequent speaker at regional and national writing conferences she enjoys giving back to the writing community that nurtured and inspired her early career. She has a Masters degree in Literature from the University of Louisville. When she's not writing, Joanne enjoys travel to gather new ideas.
Website | Facebook | Twitter | Instagram | GoodReads |