Today, HJ is pleased to share with you New York Times bestselling author

Catherine Bybee's 

new release 

Treasured by Thursday

The seventh and final tale in the dazzling, heartwarming, and pulse-racing Weekday Brides series.
Catherine Bybee shares Fun Facts about Treasured by Thursday:
If you read the first chapter of Wife by Wednesday, and the second chapter of Treasured by Thursday at the same time, you'll see how the series has come full circle in just seven books. One bride said yes…the other says hell no!
A special character in Treasured by Thursday has sparked the author's muse for the spin off series. Pay special attention to our lady lawyer… you will see her again!
Bybee loves private investigators. They play by their own set of rules, and add a ton of character to such a dirty job. Yes, yes… we will see more in the coming series.
Mama Masini steals the spotlight in ever scene she's in. The woman is a natural born matchmaker.
Pregnancy is in the water. Or so it seems by the time you reach the last chapter.
Here's an exclusive excerpt from Treasured by Thursday: 
"Thank you all for coming on such short notice," Hunter began. "After meeting my beautiful bride, I'm sure you can understand my need to keep her away from just about everyone in the room so I could encourage her to say yes."

A low level of laughter, and probably more secret nods than he'd prefer, commenced.

"I hope you embrace her as you have me."

He turned, made a point of capturing her eyes for his next words. "To Gabriella Blackwell, who has taken on the challenge of making me a better man."

A wicked smile met her lips. "I don't believe those words were in our vows."

Those who heard her laughed.

"To Gabi." He lifted his glass, set it against hers, and drank.

She was still smiling when he took her glass from her hand and set them both on the baby grand.

Someone in the room graciously started a ring of their glass, and within seconds there was a universal sound that every wedding reception understood.

Gabi's gaze fell to the floor, but the smile on her lips held when Hunter moved into her personal space. He set his hand to the side of her face and looked into the depths of her dark gaze. He saw acceptance there instead of fear … he took that as encouragement and lowered his lips.

Unlike their first kiss, on a street corner for the purpose of exposure, this one … while for exposure, was softer. Her lips parted, inviting … and God help him, he wanted to explore.

She moaned when he pulled away, and did the unexpected. Gabi pulled his lapel and forced a second kiss, bringing laughter to those watching. Her kiss was brief, and when she moved away, she ran a finger over his lips, removing the evidence of her presence.

He caught her eyes, and for a brief moment … the space of two breaths … neither of them blinked. Something, he wasn't sure what, shifted inside her, and she lifted her lips in a soft smile that wasn't forced … wasn't fake.
Excerpt. ©Catherine Bybee. Posted by arrangement with the publisher. All rights reserved.


Giveaway:

3 book (digital) giveaway for the title TREASURED BY THURSDAY.
To enter Giveaway: Please complete the Rafflecopter form and post a comment to this Q:

Gabi can't drive… what I mean to say is Gabi sucks at driving. Like take-the-keys-away-bad! Yet the woman drives my dream car. What is your dream car? Why?
Book Info: 
Gabriella Masini: She's a woman haunted by her past, with the scars to prove it. She believes that fairy tales are for other people. An elite matchmaker at Alliance, she's great at crunching numbers, but something doesn't add up with her latest prospective client: a billionaire bad boy with his own secrets. When Gabi refuses to be his temporary wife, Hunter forces her hand with an offer she can't refuse. But marriage to a man like that could never last…or could it?
Hunter Blackwell: Only his bank account is bigger than his ruthless ability to obtain anything he wants. These days, he has a secret reason to settle down, at least for a while—and he thinks the sensual and sassy Gabi will fit the bill perfectly. But when their marriage of convenience becomes downright dangerous, Hunter must decide how far to take his vow to honor and protect Gabi forever.
Title: Treasured by Thursday
Author: Catherine Bybee
Release Date: August 18, 2015
Publisher: Montlake Romance
Genre: Contemporary Romance
Goodreads Link: https://www.goodreads.com/book/show/23306713-treasured-by-thursday
Buy Link: http://www.amazon.com/Treasured-Thursday-Weekday-Brides-Book-ebook/dp/B00O5EYHH4/


Meet the Author: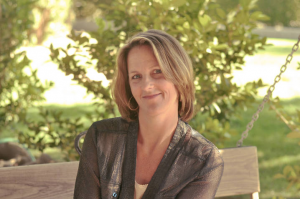 New York Times bestselling author Catherine Bybee was raised in Washington State, but after graduating from high school, she moved to Southern California with the hope of becoming a movie star. After growing bored with waiting tables, she returned to school and became a registered nurse, spending most of her career in urban emergency rooms. Now, she writes full-time. She has penned the popular Weekday Brides series as well as the beloved Not Quite series. She pens her novels from sunny Southern California with her two sons, a dog named Whiskey and a cat named Football…Don't judge!
Social Networking Links:
Website: http://www.catherinebybee.com/
Facebook: https://www.facebook.com/AuthorCatherineBybee
Twitter: https://twitter.com/catherinebybee
Goodreads: https://www.goodreads.com/author/show/2905789.Catherine_Bybee