Today it is my pleasure to Welcome author
Melissa Foster
to HJ!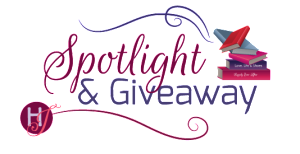 Hi Melissa and welcome to HJ! We're so excited to chat with you about your new release, Tru Blue!
Please summarize the book for the readers here: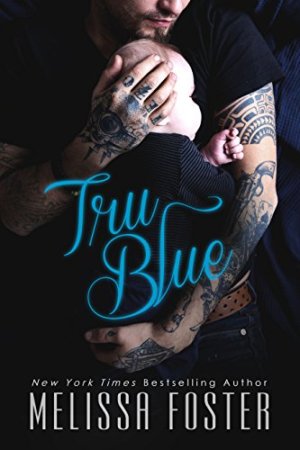 Tru Blue is a gritty, emotionally powerful, romantic story of a remarkable man. Despite a negligent mother, non-existent father, and a horrid upbringing, Truman Gritt proves that what a person is made of, and who they are at their core, does not always go hand in hand with their past. Truman is everyone's savior–taking the fall for a crime he didn't commit to save his brother, only to find out that his brother is now more damaged than he is. And Gemma–sweet, smart, sensitive Gemma–sees the type of man she's been warned about her whole life. But she feels something else when she's near Truman, and she allows herself to delve deeper, and sees past his gruff exterior to the tender, loving man with two babies in his arms.  In Gemma Wright, he finds redemption he never knew he needed–or deserved. Tru Blue is truly one of the most powerful stories I've ever written.

Please share the opening lines of this book:
TRUMAN GRITT LOCKED the door to Whiskey Automotive and stepped into the stormy September night. Sheets of rain blurred his vision, instantly drenching his jeans and T-shirt. A slow smile crept across his face as he tipped his chin up, soaking in the shower of freedom.
Please share a few Fun facts about this book…
I cried several times while writing it.
I had a dream about the Halloween scene before writing it.
All of the adult characters will eventually have their own happily ever afters (including the Whiskeys!).
Please tell us a little about the characters in your book. As you wrote your protagonist was there anything about them that surprised you?
Everything about Truman Gritt surprised me. I thought he was going to be a real bastard from the moment I began developing his character, months ago. But when I sat down to write, a different man appeared. Yes, he's hard, but he's different than I expected, and so talented, he blew me away.
Gemma was much stronger than I thought she was going to be. There is an early morning scene near the beginning of the book that totally took me by surprise, and defined Gemma in my eyes. I won't give away spoilers, but you'll know it when you read it.
If your book was optioned for a movie, what scene would you use for the audition of the main characters and why?
Her lower lip trembled again, her eyes welling with tears. He had no idea if those tears were caused by their fucked-up evening, her life in general, or him, but he expected it was a combination of the three. He pulled her to his chest again.
"Shh. I know this is all new, but I promise things will get better now." He hoped to hell it was the truth. "But first we need to get you cleaned up. Okay?"
He was afraid to leave Lincoln unattended. He carried the sleeping baby, a clean blanket, and Kennedy into the bathroom. He spread out the blanket on the bathroom floor, laid Lincoln down, and filled the bathtub. His mind traveled to dark places. God only knew what their mother would have allowed to happen to his baby sister. He peeled the dirty clothes from Kennedy's body, silently praying for the precious little girl to be free from scars and bruises, though he knew her real scars would never be visible to the naked eye. He stripped off the heavy, soiled diaper, cringing at the redness peppering her tender skin, and felt sick knowing Lincoln was probably in the same shape.
"Okay, princess, time to get you cleaned up." He lifted her to set her in the tub, and she dug her nails into his arm, wildly kicking her feet.
"No! No baf!" she cried, pulling her little knees up to her chest to avoid the water.
"Okay," he said quickly, and gathered her against him as Lincoln stirred. Renewed anger rose to the surface. What the hell had happened to her? He shushed her, holding her shaking body safely against him and ignoring the urine and feces now covering his arm and shirt.
"No baf!" she cried. "No baf! Scawy!"
Lincoln began to cry.
"Shh, okay." None of this was okay, but he couldn't let her sleep in her own shit.
He reached for Lincoln, who was now in full-blown screaming mode, and held him in his other arm, smearing his sister's shit all over the front of the baby's already disgusting clothes.
"Baby hungy," she said, and patted Lincoln on the back.
Of course he was. Truman didn't know much about babies, but everyone knew they needed to eat every few hours. He needed to buy food, and clothes, but first he had to clean the shit from their bodies. He offered the only thing he could to try to calm Kennedy.
"I'll hold you in the bath. Then I need to get food for your brother. What does he eat?"
She pushed off his shoulder and stared at him like he was speaking a foreign language. Christ, how long had it been since they'd eaten? Upon closer inspection, he could see grime under her fingernails. Her hair wasn't just tangled and matted, it was layered in grease, and he could see her ribs. He had no choice but to do this the hard way, and he knew her rash would hurt like hell when it touched the water. Better to do this fast than mess around and prolong the torture.
"Okay, princess, this is the deal." He set her on his leg, laid Lincoln down, and quickly stripped off the baby's diaper, revealing a worse rash on his bottom than Kennedy's. He carefully took off the baby's shirt, and nearly lost his mind at the sight of a big fucking bruise on the baby's upper arm. He ground his teeth together to keep from cursing whoever put it there. He held Lincoln against his chest, feeling sick to his stomach. Fighting tears of anger and empathy, he whispered, "Never again, little guy. I promise you. Never again."
Truman took off his own soiled shirt and set Kennedy on her feet so he could take off his jeans and boots, leaving on his briefs. "We need to get you two cleaned up. Then we're going down to the corner to get you and your brother some food and warm clothes."
"No baf!" She clung to his legs.
Tru closed his eyes for half a second to get his emotions in check. He was still waiting for the impact of finding his dead mother to hit him, but she'd already been dead to him for a very long time. That didn't stop the night from hell from burning under his skin. Between the screaming baby and the stubborn girl, he should be fit to be tied, but it wasn't their fault they were born to an unfit and uncaring mother.
He picked up Lincoln and climbed into the bath. Lincoln kicked his feet, crying as Truman washed him. Meanwhile, Kennedy held on to the side of the tub watching them.
"Baby no like baf."
"He's doing okay," he assured her, holding on to the baby as he poured body wash into his hands. "You're okay, right, little bro?" He kissed the baby's head. "Doesn't it feel good to get clean?" Lincoln's cries quieted, and Kennedy cocked her head to the side, her little brows tightly knitted.
"I think he likes the bath now, princess," Truman said.
"Me like baf." She put her arms around the side of the tub and tried to throw her leg over the top.
"Whoa." He lifted her onto his lap with one hand, wishing he had a third arm.
Excerpt. © Reprinted by permission. All rights reserved.

What do you want people to take away from reading this book?
This book is about second chances, learning not to judge, and finding love even when it scares the hell out of you. In Tru Blue, readers will not only meet Truman and his siblings, who come from the very wrong side of the tracks, but they'll also meet the Whiskey family–Bullet, Bear, Bones, and Dixie. The Whiskeys are heavily tattooed bikers who have become Truman's surrogate family. They own a bar and an auto repair shop, and run a motorcycle club (very different from a gang). They're not my typical heroes, and I truly adore everything about them, as I hope readers will, too. Gemma is from a wealthy family and grew up in a gated community, fearing the likes of Tru and the Whiskeys. But her world is not what it seems, and overcoming her preconceived notions proves to change her life in the very best of ways. I hope readers will come away introspective and with a little more patience and understanding that what one sees is not always as it appears.
What are you currently working on? What other releases do you have planned for 2016?
I am working on a few new series that I have planned for next year, including Bear Whiskey's love story, WILD WHISKEY NIGHTS (currently up for pre-order) and my Seaside Summers spin off, Bayside Summers. The others have not been announced yet, but fun surprises are in store for my readers! The Bradens at Peaceful Harbor, the Ryders, and Bad Boys After Dark will continue into 2017.

Thanks for blogging at HJ!
Giveaway:

Print copy of TRU BLUE by Melissa Foster
To enter Giveaway: Please complete the Rafflecopter form and Post a comment to this Q:

If you were walking around Walmart at midnight and saw a large (sexy) tattooed guy with two small, dirty children dressed only in his T-shirts, what would be your first reaction?  
Book Info:
He wore the skin of a killer, and bore the heart of a lover…
There's nothing Truman Gritt won't do to protect his family–Including spending years in jail for a crime he didn't commit. When he's finally released, the life he knew is turned upside down by his mother's overdose, and Truman steps in to raise the children she's left behind. Truman's hard, he's secretive, and he's trying to save a brother who's even more broken than he is. He's never needed help in his life, and when beautiful Gemma Wright tries to step in, he's less than accepting. But Gemma has a way of slithering into people's lives and eventually she pierces through his ironclad heart. When Truman's dark past collides with his future, his loyalties will be tested, and he'll be faced with his toughest decision yet.

Buy Links:      Amazon | B & N | Google | iTunes | Kobo


Meet the Author: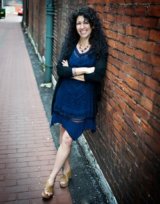 Melissa Foster is a New York Times & USA Today bestselling and award-winning author. She writes contemporary romance, new adult, contemporary women's fiction, suspense, and historical fiction with emotionally compelling characters that stay with you long after you turn the last page. Her books have been recommended by USA Today's book blog, Hagerstown Magazine, The Patriot, and several other print venues. She is the founder of the World Literary Café and Fostering Success. When she's not writing, Melissa helps authors navigate the publishing industry through her author training programs on Fostering Success. Melissa has been published in Calgary's Child Magazine, the Huffington Post, and Women Business Owners magazine.

Melissa hosts an Aspiring Authors contest for children and has painted and donated several murals to The Hospital for Sick Children in Washington, DC. Melissa lives in Maryland with her family.

Visit Melissa on social media. Melissa enjoys discussing her books with book clubs and reader groups, and welcomes an invitation to your event.
Author Links:   Website | Facebook | Twitter | Goodreads