Today it is my pleasure to spotlight New York Times Bestselling J. Lynn's newest release 

TRUST IN ME
I'm so excited to be a stop on the TRUST IN ME 5 stop Blog Hop, we have a fun activity and an awesome giveaway for you!
NOTE: Giveaway will only run for 1 hour between 2:00 PM ET to 3:00 PM ET

It's Wait for You as you've never seen it.
Trust in Me lets you in on Cam's side of the #1 New York Times Bestselling story.
Cameron Hamilton is used to getting what he wants, especially when it comes to women. But when Avery Morgansten comes crashing into his life – literally – he finally meets the one person who can resist his soulful baby blues. But Cam's not ready to give up. He can't get the feisty and intriguing girl out of his head.
Avery has secrets, secrets that keep her from admitting the feelings Cam knows she has for him. Will persistence (and some delicious homemade cookies) help him break down her barriers and gain her trust? Or will he be shut out of Avery's life, losing his first real shot at the kind of love that lasts forever?
Is Cam Perfect for You?
Everyone loves the charming and dimpled Cam, especially Avery.
But would he be the right match for you? Take this quiz and find out!
Giveaway: $25 iTunes gift card.
Little turtle ring (to symbolize Cam's turtle!). 
To enter Giveaway: Please complete the Quiz above and post the results in the comments below. GO!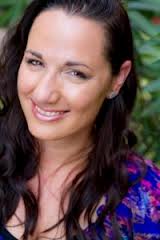 J. Lynn, also known as Jennifer L. Armentrout, is the USA TODAY Bestselling author of the adult romance Gamble Brothers' series, the young adult Lux Series and award winning Covenant Series. She pretty much writes everything—contemporary, paranormal, and fantasy. All of her books have one thing in common no matter the name or genre: kissing… and stuff. When she's not busy writing, which is never, she's usually hanging out with dog Loki, watching reruns of The Walking Dead, or procrastinating on the Internet. You can find out more about Jennifer by visiting the following websites: