Today it is my pleasure to Welcome author
J. Kenner
to HJ!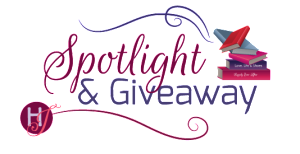 Hi Julie and welcome to HJ! We're so excited to chat with you about your new release, Turn Me On!

As you know if you've been following these bi-weekly blog posts, my Man of the Month series has twelve romances, each of which focuses on a different romance trope.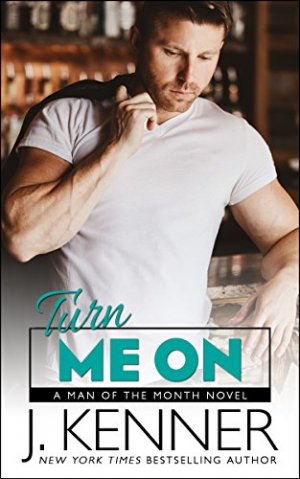 In this binge-read style series, each book in the series stands alone, but each story is set in the world of the Austin, Texas, bar, The Fix on Sixth. Because The Fix is in trouble group of friends have banded together to try to save in, in part by organizing a Man of the Month hot guy calendar contest. Each book features someone in or around The Fix and that contest, and each stands alone with no cliffhanger.

The current story centers on Derek and Amanda, and while the main trope is a one-night stand, the story also utilizes a story device that I've loved since childhood when I saw the movie (I think it was Alan Alda?), Same Time, Next Year, about a couple (they're having an affair, but there's no infidelity in my book!) who meet once a year for decades throughout the course of their affair.

My take on that trope/story/plot is that Amanda and Derek have a mind-blowing first date … and because of the nature of his business, when he comes back on monthly job-related trips, they continue to meet. And though neither is looking for a relationship (especially Amanda), their connection grows as the months turn into a year.

The really fun part of writing this book was that I jumped back in time to before Book One in the series (Down On Me) and we follow Amanda and Derek over time. Time before the series. Time during the series (when we get side-peeks at what happened in other books) until finally we're in "real time" at a scene from the previous book In Your Eyes where Amanda and Derek meet—and pretend they don't know each other—when he shows up at The Fix to watch Parker, an acquaintance, compete for Mr. June.

From that point, we move forward in real time, and the book comes to a conclusion around the time of the Mr. July contest.

I loved not only having that broad scope to work with but also giving readers that early view of characters and the side-peeks of earlier scenes. From what earlier reviewers say, it was fun for them, too: "[W]e were able to watch Amanda and Derek's relationship evolve over a year. It wasn't rushed or forced—in fact the book flowed beautifully." Ria, Reading is our Satisfaction.

I hope you check it out and enjoy it! All of these books have been such fun for me, but this one especially just because it has that little something-something to set it apart from the rest. And, of course, it's steaming hot! Check it out for yourself. Enjoy!
"So are you some sort of movie star?"
Amanda asked the question as a joke, but she would've believed him if the answer was yes. They'd been seated at a secluded table in the small bar for only fifteen minutes and from the reaction of the staff and a few of the customers, he seemed to be the main attraction. Couple that with those sultry, heavy-lidded gray eyes and the sensual way his body moved, and Amanda figured her guess couldn't be too far off.
The corner of his mouth quirked up with amusement. "I'm flattered," he said. "But what on earth makes you say that?"
"Well, you're gorgeous, for one thing."
"I'm glad you think so. I've been thinking the same thing about you all night. How stunning you look in that perfectly tailored skirt. And how exceptional I'm sure you'd look out of it."
It was Amanda's turn to be amused. "Not bad," she said, then slipped her foot out of her shoe and rubbed her toes along his ankle. "But if you think a lame compliment like that is going to get me into bed, you're going to have to try harder."
He'd just lifted his whiskey glass to his lips. Fortunately, he hadn't taken a sip, because a low, throaty laugh bubbled out, the sound deliciously sexy. "Noted," he said. "I'll work on my pick-up lines."
"You do that." She took a sip of her own wine to hide her smile. She wasn't entirely sure what was going on between her and this guy, but she did know that she enjoyed his company and his sense of humor. Somehow—she honestly wasn't sure what the trigger had been—they'd slid from polite date talk into teasing sexual innuendoes during their walk to the hotel.
Under any other circumstances, she would have put the brakes on that right away, even with the sexual chemistry that crackled between them. She had her rules, after all. But this guy, with his out of town address and departure date of tomorrow, seemed like a safe bet. A good risk.
More important, she wanted him.
And it had been a long time since she truly, really, fully craved a man.
"Also," she said, her toes on his ankle again, "I think you need to lose a few points for that lame attempt at avoiding my original question."
"I'm not a movie star," he said. "That wasn't a serious question, was it?"
She lifted a shoulder. "Ever since we walked into this hotel, the staff's had their eye on you. And the service is excellent. You must be somebody."
"Oh, I am."
"Who?"
He leaned forward, his expression so intense it made her heart skip a beat. "I'm the man who's going to make you beg."
Her mouth went suddenly dry. "Oh."
She swallowed, her entire body flush with desire. She wanted to melt right then. To tell him to take her to a room and prove all his big talk.
But Amanda also didn't like to lose, and what had started out as teasing now felt like a game. A decadent, seductive, fabulous game. And she knew exactly what her next move was.
Slowly, she eased her foot up his leg, her eyes never leaving his until her toes were resting between his legs, his cock getting stiffer by the second. Their small table had a cloth, so her ministrations were hidden under white, draping fabric. But anyone looking at his face could make a good guess as to what was happening under that curtain.
"Poor thing," she said, faking a frown. "All trapped inside there. Maybe you should unzip and let him come out and play."
She watched him catch his breath, then sit up straighter, obviously working for control. "You're cheating," he accused.
Amanda lifted her brows. "How?"
"If I could think right now, I'd tell you."
She laughed, completely surprised. "I like you." She spoke without thinking, but what the hell, it was true. Then she picked up her glass and tossed back her wine. "And oh, look. I'm all finished with my drink."
He did the same, setting the empty highball glass back on the table with a bang. "What do you know? I'm done, too."
With a wicked smile, she pulled her foot away. "I guess the question now is, which one of us is going to beg. And for what?"
"I have no shame," he countered, taking her hand and gently stroking her thumb. "Come to my room with me. I'm begging you."
"You talked me into it," she said, melting from the sensation of his thumb brushing her skin.
"Come on." He slid out of the chair, and she dipped her eyes to his package, then flashed him a completely unapologetic grin.
"We should get you to a room."
"That's my plan." He shifted a bit, as if uncomfortable, then started to walk toward the elevator. She walked beside him, fighting a smile.
"You do realize the trouble you've gotten yourself in? Punishment might be swift and harsh."
"A girl can dream."
He chuckled.
"Don't you need to sign the check?"
He shook his head. "They know me."
"If you say so…"
He laughed. "I promise. It's all good. And right now, I really don't want to wait."
Excerpt. © Reprinted by permission. All rights reserved.
Thanks for blogging at HJ!
Giveaway:

$20 Amazon Gift Card
To enter Giveaway: Please complete the Rafflecopter form and 

Leave a comment with your thoughts on the book /  Series.
Book Info:
Sometimes one night just isn't enough.
Though they see each other only once a month, Amanda's sweet body and wicked ways have been driving Derek wild for over a year.
And now that he's moving to Austin, Derek is determined to have Amanda in his bed permanently.
There's only one problem: Amanda's happy with their current arrangement. Can Derek convince her a lifetime of nights together will be so much sweeter?
Meet Mr. July … he's determined to heat things up.
Each book in the series is a STANDALONE novel with NO cliffhanger and a guaranteed HEA!
And don't miss Bar Bites: A Man of the Month Cookbook by J. Kenner and Suzanne M. Johnson, featuring recipes, slices of life, and an all new short story!
Book Links: Amazon | B&N | iTunes | kobo | BAM |


Meet the Author: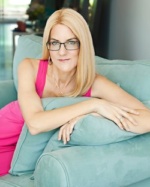 J. Kenner (aka Julie Kenner) is the New York Times, USA Today, Publishers Weekly, Wall Street Journal and #1 International bestselling author of over seventy novels, novellas and short stories in a variety of genres.
Though known primarily for her award-winning and internationally bestselling romances (including the Stark and Most Wanted series) that have reached as high as #2 on the New York Times bestseller list and #1 internationally, JK has been writing full time for over a decade in a variety of genres including paranormal and contemporary romance, "chicklit" suspense, urban fantasy, and paranormal mommy lit.
JK has been praised by Publishers Weekly as an author with a "flair for dialogue and eccentric characterizations" and by RT Bookclub for having "cornered the market on sinfully attractive, dominant antiheroes and the women who swoon for them." A four time finalist for Romance Writers of America's prestigious RITA award, JK took home the first RITA trophy in 2014 for her novel, Claim Me (book 2 of her Stark Trilogy).
In her previous career as an attorney, JK worked as a clerk on the Fifth Circuit Court of Appeals, and practiced primarily civil, entertainment and First Amendment litigation in Los Angeles and Irvine, California, as well as in Austin, Texas. She currently lives in Central Texas, with her husband, two daughters, and two rather spastic cats.
Website | Facebook | Twitter | Instagram | GoodReads |