Today it is my pleasure to Welcome author
Heather McCorkle
to HJ!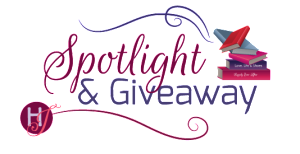 Hi Heather and welcome to HJ! We're so excited to chat with you about your new release, Twice Turned!
Tell us about the book with this fun little challenge using the title of the book: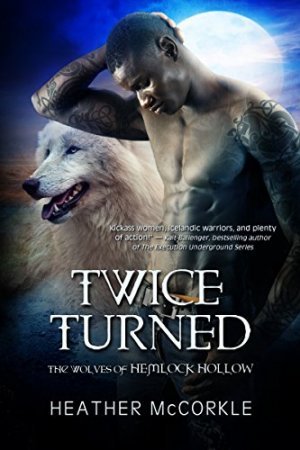 T is for: Tantalizing
W is for: werewolves
I is for: Iceland
C is for: comic books
E is for: energy
T is for: trouble
U is for: unknown
R is for: run
N is for: naughty
E is for: electricity
D is for: doomed
and so on…

Please share the opening lines of this book:
Being chosen wasn't an option. It was necessary, essential, vital. I had to get back to her.
Please share a few Fun facts about this book…
Vidar Balderson—African American Icelandic Viking werewolf—loves comic book superheroes.
One of Vidar's favorite t-shirts says #TeamThor.
No one imagined the first reaper of shifterkind in three hundred years would be a petite female werewolf.
Ayra Valdisdöttir is a werewolf who loves cats.
Many of the terms used in the novel are based off Icelandic words.
Was there a scene in this book that was harder to write than others?
Ayra finally confronting her abusive, murderous brother was tough. Part of her loved him despite all that he did, and wanted to save him. Here is an excerpt:
Thunder swallowed his growl as he launched himself at me. Seeing him coming at me, face twisted in fury, eyes filled with hatred, looking like every traumatic incident of my childhood, made me freeze. It took me back to a life of abuse and fear. Mired in the memories, I could only dodge and block his attacks. Instinct brought some of my old habits back. I flinched and cowered, tricks that used to make him ease up for fear of hurting me so bad a teacher might notice at school. At first, I didn't even realize I was doing it.
Excerpt. © Reprinted by permission. All rights reserved.

What do you want people to take away from reading this book?
First and foremost, I hope they find in it a new paranormal romance series that is refreshing and captivating. Beyond that, I hope they enjoy the rich world of Norse legends and come away with a better understanding of them, and the cultures surrounding them.
Thanks for blogging at HJ!
Giveaway:

An ebook or Signed print copy of either Once Bitten or Twice Turned (winner's choice), Open internationally.
To enter Giveaway: Please complete the Rafflecopter form and Post a comment to this Q:

What would you like to see more of from the world of the Wolves of Hemlock Hollow?
Book Info:
Ayra's father is forcing her to marry to make alliances, her brother has gone off the deep end in a big way, and to top it all off, her reaper powers have been awakened, something she hoped would never happen. Who the hell wants to put down other werewolves for a living?
And now, just as she's starting to figure out her place in the world, Vidar's back from Iceland, looking hotter than ever and still managing to ring all her bells with just a look. All Ayra wants to do is lose herself in him, in the past, but it's never going to happen. He's only back and paying attention to her because she's the reaper. And there's a little snag in the form of a vow of celibacy he took.
The sparks are undeniable, and Vidar swears he's the only one who can help her on her journey. But he already left her once…
Book Links: Book Links: Amazon | B&N |


Meet the Author: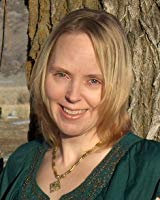 When she is not writing, editing, or designing book covers and websites, she can be found on the slopes, the hiking trails, or paddle boarding. As a native Oregonian, she enjoy the outdoors nearly as much as the worlds she creates on the pages. No need to travel to the Great Northwest though, you can find her on her website and her many social networking sites. You can also find her the first Monday night of every month at 6:00 pm PT on the #WritersRoad chat on Twitter. She is the co-creator and moderator of the chat. Entertaining readers, protecting endangered species, and uncovering stories and points of view that haven't been covered are her passions.
Website | Facebook | Twitter | Instagram |