Today it is my pleasure to Welcome romance author
Marin Thomas
to HJ!
 Hi Marin, Welcome to HJ!
If you gave the characters from this book an opportunity to speak for themselves, what would they say about you?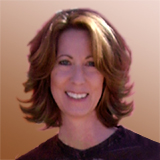 The twins, Javier and Miguel, would say that it wasn't very nice of me to let Conway give them a puppy for Christmas when I knew their mother wouldn't let them keep it.
Let's talk about your newest release: Twins Under The Christmas Tree
If you had to summarize the book for the readers here
Conway Cash is finally ready to settle down, and he has the perfect woman in his sights. The only thing is, he's dead set against being a father—and Isi Lopez has twin four-year-old boys. When he finds himself roped into babysitting for them, life starts getting complicated!
Kids or no, Conway soon discovers he and Isi make a great couple. And hanging around with her kids isn't so bad—that is, until they beg him to be their new daddy. The pressure is piling up for this formerly footloose cowboy, but with some luck, and a whole lot of Christmas spirit, Conway just may find himself in the center of his own ready-made family
Please tell us about the characters in your book?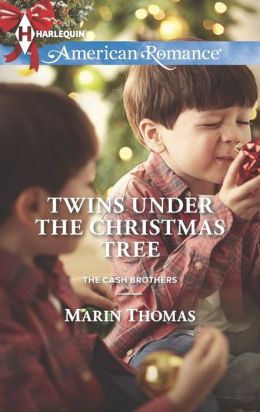 Isadora Lopez is a young Latina woman who came to America from Argentina at the age of eighteen. She's the single mother of twin your-year-olds who waitresses part-time at a bar and is working toward an associate's degree at the local junior college.
In between rodeoing Conway runs the family pecan farm. He's ready to settle down, but he can't find a woman who doesn't want kids. Conway comes from a long line of deadbeat dads and he fears he'll turn out just like them if he becomes a father.
Was it love at first sight for your characters? If not what was the pivotal moment of change?
The first time Conway and Isi met at the bar, it was love at first sight then Isi broke the news that she was a single mother and Conway put the brakes on. From that day on they became good friends and Conway turns to Isi for dating advice.
If your characters could go back in time and change one thing what would it be? Why?
Isi would go back to the night her father didn't come home from his factory job because she believes that started a chain of events that destroyed her family.
Conway would probably change his mind about tracking down his estranged father because then he'd never learned his father, grandfather and great-grandfather had all abandoned their children, which made him believe he was destined to follow in their footsteps.
What scene did you have the most fun writing? Why?
The scene when the twins meet Conway for the first time. Why–because kids are honest in what they think and say and that makes it a lot of fun when they're in the scene.
A SIXTH SENSE told Conway he was being watched. He opened his eyes beneath the cowboy hat covering his face. Two pairs of miniature athletic shoes stood side-by-side next to the sofa. He played possum—not an easy task when his legs were numb from dangling over the end of the loveseat all night.
"Is he dead?"
The question went unanswered.
"I bet he's dead." The same voice spoke again.
"Poke him and see." A second voice, slightly higher in pitch than the first, whispered.
Conway grinned, glad the hat hid his face.
"Get Mom."
"She's sleeping."
The sound of a food wrapper crinkling reached Conway's ears.
"Shh."
"I'm hungry." Crunching followed the statement.
Conway shifted on the couch and groaned.
"He's alive."
"Maybe he's sick."
"Look under his hat."
"You look."
"Chicken."
"Am not."
Conway's chest shook with laughter as he waited for his assailants' next move. Small fingers lifted the brim of his hat and Cheerio breath puffed against in his face.
What scene was the hardest to write? Why?
I can't think of a scene in this book that I struggled with. The characters pretty much wrote this story themselves.
How did your character spend the week just before the story starts?
Same old-same old for Isi…she went to classes, waitressed at the bar and took care of her sons. Conway worked at the pecan farm and hit the honky tonk on Friday night.
Who would you cast in the role of your characters if your book was optioned for a movie?
If Tom Cruise could dye his hair to light brown or sandy brown he might fit the bill—at least his engaging smile would. Conway's charm and smile make females of all ages swoon. And for Isi I'd choose Selma Hayek to play her, because she has kind eyes.
What are you currently working on? What other releases so you have planned for 2013 into 2014?
Her Secret Cowboy Feb 2014 (Willie Nelson Cash's story) The Cowboy's Destiny May 2014 (Buck Owens Cash's story) then Merle Haggard Cash's story is tentatively scheduled for release in August 2014. The final book in The Cash Brothers series (Porter Wagoner Cash) will come out in early 2015. After that, it's anybody's guess what my next series will be, but you can bet it will have something to do with cowboys!
Thanks for blogging at HJ!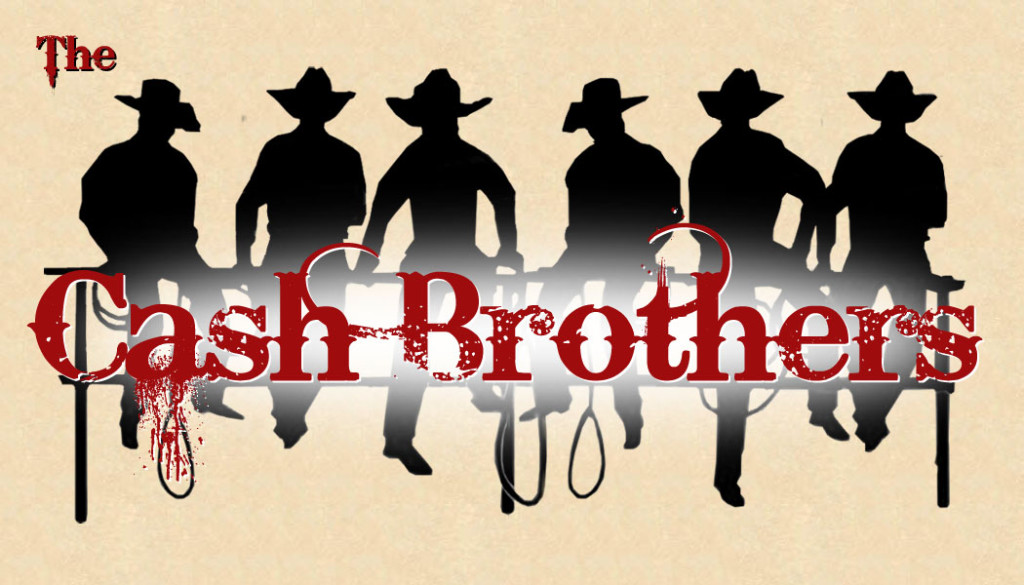 Giveaway:

I'm giving away a signed copy of Twins Under The Christmas Tree (October 2013) a $10 Amazon GC and a Cowboy Christmas Ornament to one lucky person.
To enter Giveaway: Please complete the Rafflecopter form and Post a comment to this Q:

What relative in your family tree would you absolutely hate to be named after? Why?
Except
Conway Twitty Cash had only one rule when it came to women—never date one with kids. Period. No exceptions. Not even if the woman sent text photos of her hooters.
Friday afternoon at the Midway Arizona Cowboy Rodeo Days, Conway had been the recipient of a sexy text from a buckle bunny he'd met earlier in the day. Once his eyes had quit bugging out at Bridget's voluptuous tatas, he'd noticed a child's Batman cape draped over a chair in the background of the photo. Alarmed, he'd asked his rodeo competitors about Bridget and had learned she was a single mom. When they'd first met, he'd asked if she'd had kids, and she'd said no.
Too upset to focus on his ride, the bronc had tossed him on his head as soon as he cleared the chute. Afterward, Conway had made a bee-line for the parking lot—he hadn't been about to wait for Bridget to catch up.
Miffed, ticked off and whole lotta mad, he pulled into the Border Town Bar & Grill in Yuma—the employer of his good friend and pseudo-therapist Isadora Lopez. Two years ago when he'd first met Isi, he'd been drawn to her dark brown eyes and girl-next-door prettiness. He'd turned on the charm and she'd rewarded his flirting with fleeting touches, accidental bumps and sultry looks. Then he'd asked her to dance during her break and when their bodies had come in contact, a zap of electricity had shot through him. He'd been sure the night would end in Isi's bed, until she'd mentioned that she was a single mother of twin boys.
He'd told Isi that he had nothing against kids, but had no intention of ever being a father. From that day on, they'd settled into a comfortable friendship where Isi listened to his dating adventures and offered advice about how to find the perfect woman—one who didn't want children.
The bar was packed on this late September afternoon. The crowd sitting in front of the big-screen TV watched a college football game between state rivals the University of Arizona and Arizona State University. Conway slid onto a stool and waved to the barkeep. Red was a mountain of a man—six-feet-seven inches—and bald with a crimson beard that ended in the middle of his chest.
After handing a pitcher of margaritas to a waitress named Sasha, Red brought Conway a bottle of his favorite beer. "You rodeo today?"
"Got bucked off."
"Too bad."
"Where's Isi?" Conway asked.
"In class." Red checked his watch. "She should be here any minute." Isi was working toward a two-year business degree from the local community college.
Red went to fill a drink order and Conway picked at the paper label on his beer bottle and silently cursed Bridget. Why was it so difficult to find a woman who didn't want children? After he'd discovered he came from a long line of deadbeat dads, he'd decided he didn't want to follow in their footsteps, but unlike his father, grandfather and great-grandfather Conway wasn't opposed to marriage. He really did want a committed relationship.
He wasn't a braggart, but the face he saw in the mirror each morning had garnered his fair share of female attention. At twenty-eight he'd thought for sure he'd have found the one by now, but every time he began thinking happy-ever-after, the one decided she'd like to have children after all.
Maybe he should take a break from his search. He'd been handed the responsibility of managing the family pecan farm, so he had plenty of work to keep his mind off his miserable love life. He lifted the beer bottle to his mouth and knocked his front tooth against the rim when a hand slapped his back. Startled, he spun and came face-to-face with Bridget's tatas.
Author Bio
Marin Thomas grew up in Janesville, Wisconsin. She left the Midwest to attend college at the University of Arizona in Tucson, where she played basketball for the Lady Wildcats and earned a B.A. in Radio-TV. Following graduation she married her college sweetheart in a five-minute ceremony at the historical Little Chapel of the West in Las Vegas, Nevada. Over the years she and her family have lived in seven different states but have now come full circle and returned to Arizona where the rugged desert and breathtaking sunsets provide plenty of inspiration for Marin's cowboy books.