Today it is my pleasure to welcome New York Times bestselling author 

Emma Chase

to HJ!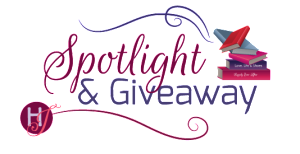 Hi Emma, Welcome to HJ!
What would you say are the defining characteristic of your Novels?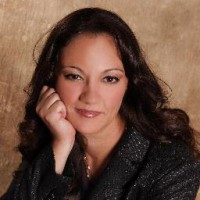 Humor, heartfelt moments, witty sexy characters.
5 best things about being an author…
1) Getting to take all the stories and characters that are always running around my head and share them with others.
2) Being able to write the kind of books I'd love to read.
3) Hearing from readers that my characters made them laugh or smile or brightened their day.
4) Being able to work from home (and in my pajamas).
5) That a dream I've had my whole life – being an author – has come true.
Let's talk about your newest release: TWISTED
If you had to summarize the book for the readers here…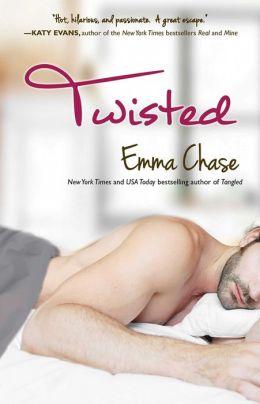 Twisted is from Kate's point-of-view and looks in on her & Drew's relationship two years after the end of Tangled. I think the tagline and parts of the summary really say it best:
Old habits don't die. Falling in love is easy, staying in love is harder. Sometimes you have to go back to where you started before you can move forward.
Please tell us about the characters in your book
The main characters, Kate Brooks and Drew Evans are investment bankers in New York City. Both are very passionate, intelligent and competitive. They're also crazy about one another. Although they're driven professionally, family is very important to both of them and they have a great group of loyal, funny friends.
As you wrote your protagonist was there anything about them that surprised you?
Kate comes off as very independent in Tangled – and she is, to a point. One of the themes in Twisted is how others see us isn't always how we see ourselves. Because she's always had a boyfriend – someone to lean on – Kate doesn't necessarily think of herself as a strong woman, at least in the beginning of Twisted. That was surprising to me.
What scene did you most enjoy writing? Why?
I enjoyed writing the epilogue most of all. There are parts of Twisted that are more emotional and intense than Tangled. Although I believe a really good story – particularly a sequel – should have a balanced mix of angst and comedic relief, it was fun to return to the light, sexy banter in the epilogue that Drew and Kate are known for.
Kate doubts my sincerity. "Please. Don't blow smoke up my ass, Drew."
I smirk. "Trust me sweetheart—if I'm thinking about slipping something up your ass? It's not gonna be smoke."
What scene was the hardest to write? Why?
Without giving too much away, a scene towards the end of the story was the hardest. I think it's an author's responsibility, when we break something, to put it back together again in an emotionally satisfying way. For me, this was a bit challenging to write and still retain the snappy, quick pace I like my books to have.
In real life, you have to deal with what happens after.
The fallout from the things you said, the consequences of the things you did, that almost destroyed it all. That still could. That's why we watch movies like that—because real life is just never that easy.
If you could have given your characters one piece of advice before the opening pages of the book, what would it be and why?
"It is better to lose your pride with someone you love rather than to lose that someone you love with your useless pride."
― John Ruskin
What are you currently working on? What other releases do you have planned for 2014?
Currently, I'm working on the manuscript for TIED, the fourth full length book in The Tangled Series. In addition to Twisted (Book #2), Tamed (Book #3) releases in July 2014 and then Tied in October 2014.
Where can readers get in touch with you?
I love chatting with readers!
Twitter @emmachse
Facebook https://www.facebook.com/pages/Emma-Chase/203871846413267
Goodreads https://www.goodreads.com/author/show/6551005.Emma_Chase
My email is info@emmachase.net
GIVEAWAY:

2 print copies of TWISTED
To enter Giveaway: Please complete the Rafflecopter form and post a comment to this Q: Personally, I'm a hopeless re-reader. I'll wake up in the morning and feel like re-experiencing a favorite scene or favorite couple, even if it's from a book I've read many times already. 

Do you re-read? If yes, do you usually reread the whole book or just certain excerpts/chapters?
Excerpt:
And then Drew is holding my face in his hands, his thumbs moving back and forth across my skin. Suddenly tender. Worshipful.
Our foreheads press together and in the dim light I can see his eyes looking down, watching where he moves in and out of me.
And I look down too. It's erotic. Sensual.
I push his hair back from his forehead.
And my voice is begging, "Tell me you love me."
He doesn't say it often. He prefers to show me. But I never get tired of hearing it. Because every time he actually says the words, I'm filled with same wonderment as the first time.
"I love you, Kate."
His hands still hold my face. Both of us panting—moving faster—getting closer. It feels spiritual.
A holy communion.
Drew's voice is hushed. Breathless. "Tell me you'll never leave me."
His eyes are soft now, liquid silver. Pleading for reassurance.
For all his audacity and over-confidence, I think there's a part of him that's still haunted by the week he thought I'd chosen Billy over him. I think that's why he works so hard to prove how much he wants me.
To show me that I chose wisely.
I smile softly and look right into his eyes. "Never. I'll never leave you, Drew."
About the book:
When spontaneous and carefree meets cautious and responsible, falling in love can get just a little Twisted
There are two kinds of people in this world: the ones who look first, and the ones who leap. I've always been more of a looker. A planner. Cautious. Then I met Drew Evans. He was so persistent. So sure of himself. He made it easy to leap with him.
Did you think Drew and I were going to ride off into the sunset and live happily ever after? So did I. But life is about choices, and Drew already made his. In fact, he tried to decide for the both of us—but you know that's not my style. So I came back to Greenville, to spend some time alone . . . sort of.
Because old habits die hard, and sometimes you have to go back to where you began before you can move ahead again.