Today it is my pleasure to Welcome author
Meghan Quinn
to HJ!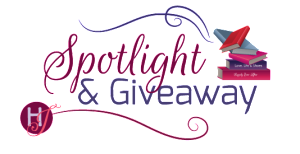 Hi Meghan and welcome to HJ! We're so excited to chat with you about your new release, Two Wedding Crashers!
Please summarize the book for the readers here: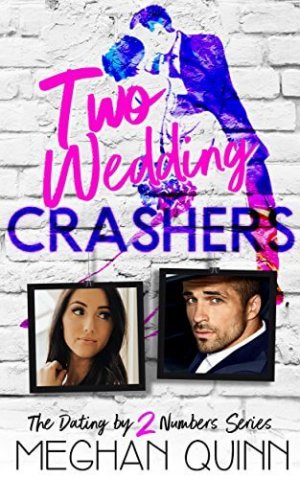 Two strangers.
One wedding in paradise.
No invitation.
Rylee Ryan NEEDS to find that spark again, she needs to find romance desperately in order to hit a major book deadline. So she does the last thing she ever expected, she crashes a wedding to immerse herself into the presence of love.
Beck Wilder doesn't quite have the same idea. His buddy has an extra hotel room in Key West and invited Beck to tag along. With nothing better to do, Beck goes along for the ride, because if anything, he lives freely.
What is supposed to be an innocent trip, a few days laying out on the beach turns into a lust-filled, whirl-wind paradise fling. But when it's time to say goodbye, there is one person who isn't quite ready to part ways.

Please share the opening lines of this book:
Dude, you have to come. It's going to be the party of the century." Chris takes a sip from his beer and watches the dance floor, his elbows leaning on the bar behind him.
I bring my water to my lips before I say, "That's great and all, but I wasn't invited."
"You don't need an invitation."
Please share a few Fun facts about this book…
I crashed a reader's wedding for research for this book.
I then went to a wedding in Key West, where this book takes place.
And the friendships in this book between authors are pretty close to accurate.
Please tell us a little about the characters in your book. As you wrote your protagonist was there anything about them that surprised you?
Rylee is a spitfire, romance author who is down on her luck in the idea department. So to reignite the love spark in her writing flow, her friends convince her to crash a wedding to be in the presence of love again. Being desperate, she goes for it and that's where she meets the Hero. She gives him a run for his money with her quick whit and joking demeanor. She's so much fun, has some really good comebacks, but also has a secret that she isn't quite ready to tell. I think her secret surprised me because I never planned on it, but once it came about, it felt so right and so far, there are have been quite a few readers who have messaged me, who've read ARCs and have said Rylee's secret is something they relate to on a daily basis and are so glad I made her real.
If your book was optioned for a movie, what scene would you use for the audition of the main characters and why?
Since the two main characters have such a vibrant and addicting banter, I would want to showcase that, so I would probably pick a scene from one of the weddings they're attending to show off their banter and how they try to one up one another with their fabricated stories. I think that would show their chemistry best.
Look at this place. It must have cost so much back then."
Not only did he have a beautiful house and grounds, but Hemingway saved six-toed cats and had built a rather impressive pool that, according to the fact plaque, was a bitch to build. "They had to break through coral to build this thing, and before Key West had fresh water piped in, they had to drain the pool then pump salt water in every three days."
"Seriously?" Rylee asks, leaning over to check out the plaque. I take that moment to place my hand on her lower back and pull her in a little closer.
Just in time too, because an older couple steps next to us, a chatty disposition written all over their gleeful faces.
"That beef tenderloin is to die for, have you tried any?" the man asks me.
"Not yet, I'm hoping to flag down a server soon."
"You won't be sorry." He holds his hand out. "I'm Gregory, and this is my wife, Tess."
I grip the man's beefy hand and give it a firm shake only to return it to Rylee's back. "Gregory, nice to meet you. I'm Beck and this is my wife, Rylee. We're newlyweds."
"Oh congratulations. How wonderful. Were Tiffany and Del at your wedding?"
I give him a sorrowful look. "I wish. We had a tiny ceremony out on the rocky cliffs of Maine's harbor. It was quaint and perfect for us. We celebrated with a lobster cake."
"Lobster cake?" Tess looks between us. "I don't think I've ever heard of a lobster cake before, did it taste good?"
"Did it have chunks of lobster in it?" Gregory asks, joining in with his wife.
Well, aren't they cutely obtuse?
I hold back the bold laugh desperate to escape. "Ah no. I guess I was a little deceiving there. I meant the cake was in the shape of a lobster. The flavor was strawberry with fudge, isn't that right, sweetheart?"
"Oh yeah," Rylee finally chimes in. "This guy wanted lemon, but I held strong with my choice of strawberry, and thank God I did, because everyone raved about it."
"And yet they would have raved about the lemon and you didn't give them a chance."
"No one raves about lemon," she deadpans.
"That's not true, I was raving lemon up a storm the other day. Lemon is where it's at, am I right, Gregory?" I give the man a little nudge with my elbow, but he shakes his head.
"I have to disagree with you there. Lemon is not my favorite."
You and me both. In reality, I would easily pass on lemon and dive right into strawberry with fudge. Hell, I hope Tiffany and Del have strawberry with fudge cake.
Tess takes a sip of her drink and asks, "So how do you two know the bride and groom?"
Ehh. With panic in our eyes, Rylee and I glance at each other. It was a topic we never discussed before we came. Rookie mistake.
"Badminton," Rylee blurts out, swallowing hard after, as if she couldn't believe she said that.
"Badminton?" Tess asks as her eyebrows crease together.
Rylee nods, panic still in her eyes. And instead of being the gallant gentleman that's wooed this woman since we met, I leave the explaining to Rylee because frankly, I want to hear all about this. Plus, it's fun to watch Rylee create. Almost beautiful. Right then and there, you can see her mind spinning with all the possibilities of interesting badminton stories.
"Yes, badminton." She laughs, as if she's about to tell the funniest story ever so I gear up, sip my water, and wait for the show. Ever the storyteller. "Oh it was so silly. You see, I'm a huge fanatic about badminton. Grew up playing my entire life, almost went to the Olympics for it." Oh Christ, she's really going for it.
"Really?" Gregory asks. "Wow, you must be really good." Oh, this guy is not a smart man.
Pretending to do a few swats with her imaginary racket, Rylee says, "See that? Called that the Ry-whack. They still teach it in my hometown. It's a stroke named after me, nothing too special, but when you're least expecting it, boy, can I hammer that cock."
Involuntarily I snort, causing water to shoot up the back of my throat and out my nose. I cover my face as I cough and try to catch my breath. Rylee pats me on the back, a giant smile on her face as she says, "You okay there, big man?" She turns to Gregory and Tess. "This guy, weirdest thing, he has a hard time swallowing without snorting it back up his throat and through his nose. We've been to the doctor a few times. He's going to a specialist when we get back." She pats me some more. "Don't worry, honey, we'll be sure to figure out your snorting water problem. It won't be like this forever."
"Oh, that's sweet." Tess clasps her hands together and stares at us as I wipe my nose.
Gregory continues the story. "So you met while playing badminton?"
"Yes." Rylee perks up again. "It was a wet day, and as you can tell, water doesn't mix well here with Beck. It's like if it rains, he starts to melt, can't handle it. But he was putting on a good show for me, making an absolute fool of himself trying to hit the shuttlecock with the Ry-whack, but talk about uncoordinated. He's better suited sorting and wrapping pennies. It's his hobby actually. Loves packaging pennies."
"What a lovely pastime." Tess smiles at me.
Oh hell.
What do you want people to take away from reading this book?
There are a lot of secrets in this book and those secrets are real life scenarios, real life decisions we have to make. So I guess I want people to know, you're not the only ones out there facing some of the same issues.
What are you currently working on? What other releases do you have planned for 2017?
I'm currently working on the final installment of the Dating by Numbers Series, One Baby Daddy. It will release in May and it will feature the final bachelor from Three Blind Dates. I think I might be the MOST in love with this book out of the three. Eeep! Can't wait for readers to get their hands on it.

Thanks for blogging at HJ!
Giveaway:

Signed copy of TWO WEDDING CRASHERS (Dating by Numbers) by Meghan Quinn
To enter Giveaway: Please complete the Rafflecopter form and Post a comment to this Q:

If you were to crash a wedding, where would you want it to be? Anywhere in the world . . . go!
Excerpt from Two Wedding Crashers:
Chapter One

**Rylee**
"I don't know what love is anymore." I flop across Victoria's stiff-as-a-board couch and drape my arm over my eyes.
"No shoes on my settee, please. How many times do I have to remind you?" Victoria, one of my best friends, huffs, while setting a tray of tea on the coffee table in front of me.
"This isn't the time for your fine china and delicate finger sandwiches." I turn on the couch and prop my head up. Jamming my finger into the settee with force, I say, "This is the time for vodka! This is the time we crack open that hundred-year-old bottle you have and do all the shots. No, not shots. Just hook me up with a funnel and start pouring straight down my gullet." I open my mouth, tip my head back, and point down my throat.
Victoria sits across from me and starts making a cup of tea, using teeny tiny tongs to pick up the sugar cubes. "One lump or two?"
"Did you not hear me? Vodka, Victoria. I need all the vodka."
"Inebriation is not a solution to your problem, Rylee." She plops two cubes into the cup and then pours tea on top. She's always served tea this way. She says the less splash the better. She holds the cup out to me and waits for me to pick it up.
"Alcohol won't solve my problem but at least I'll be less stressed."
"Until you start violating my toilet with last night's dinner." Victoria shakes her head, her nose turned up in the air. "I refuse to be a part of your drunken debauchery once again."
I reluctantly take the tea and sit up, keeping my shoes away from the fifty-year-old velvety fabric. "I puke once in your house and you're going to hold that against me?"
"Puke is such a vile word." She shakes her head, an absolute distaste in her mouth from repeating me. "And not only did you get sick in my house, but it was before that, when you were dancing around in my petticoat without permission."
Can you tell Victoria is stuck in the 1800s? My dearest friend is an author, just like me, but instead of writing raunchy, give-it-to-me-big-dick-daddy sex, she delights readers with non-fiction historical memoirs. I've read a few, talk about detail and research, this girl has it down pat. But after every book I read, I always ask, where's the sex, where's the romance? I know, I know, not every book is about love, but Benjamin Franklin most definitely poked his dick around—that's no secret—so it wouldn't hurt to write in some good old-fashioned bifocal banging. Am I right?
That's just my opinion.
Victoria thinks otherwise.
"Well, if you weren't so stingy with your petticoats then maybe I wouldn't have to dance in them without your permission." Taking a sip of my tea, I continue, "That's beside the point. We need to focus on the real problem, here."
Victoria's front door swings open and Zoey, the third leg to our tripod, waltzes in wearing her designer sunglasses, hair a complete disaster, and carrying two bags on each arm. "I'm here. I'm here and I brought all the things." She slams the door shut with her foot and flops on the settee next to me, her bags spilling across the floor. "I have booze, onion dip, Lay's chips, Hot Pockets, and Post-it notes in a variety of colors." She rubs her hands together and looks between Victoria and myself. "Let's plot, ladies."
"I made finger sandwiches," Victoria points out. "Cucumber and tuna, so we don't need those microwaveable meat pockets."
"There is always a need for a Hot Pocket, especially when our friend is out of ideas." Zoey rips her sunglasses off her face and turns toward me, her face stern and serious. "How bad is it? Are we talking a little blip in the road or are we talking"—she swallows hard—"the big WB?"
Lips pressed together, eyes shut, I let out a long breath. "Total and complete WB."
The room stills, the air around us heavy as Zoey barely whispers, "Writer's block."
The word hangs there between us, the heaviness so incredibly foreboding none of us really know how to respond.
Zoey, or Z. Platt, is a children's author. She has a very popular series about Dilly the Dinosaur and the trouble he gets into. She's published with Penguin and cranks out five books a year while being mom of the year to her six children—yes, six—and before you ask, she does the illustrations as well. They are so beyond cute. So in a nutshell, she is freaking talented.
So being that Victoria and Zoey are both authors, they get it. They understand the weight of my words. They've been there before and when it happens, we rally behind each other. Despite our different writing genres, we always rally.
Victoria eyes her sandwiches, her face twisting with concern. "I'm not sure cucumber sandwiches on pumpernickel bread is going to help in this situation."
"I told you!" I flop my body back on the couch, careful not to spill my delicious tea. "You guys, I have no idea what I'm going to do. My publisher needs eighty thousand words from me in four weeks and I have nothing, literally nothing. No ideas, no characters, no plot, not even one idea of a hot sex scene."
Victoria and Zoey both gasp.
"I know, like I said, I don't know what love is anymore." I flop my non-tea holding hand across the settee.
"We can fix this; we got this." Waving at the tea and sandwiches, Zoey says, "Vic, clear this shit off the table, warm up those pockets, and bring some shot glasses. We have some plotting to do."
Excerpt. © Reprinted by permission. All rights reserved.

Book Info:
I don't know what love is anymore.
Well, that's not entirely true, but I'm going to tell you a little secret: I've lost the spark.
You know the kind of spark I'm talking about?
Where butterflies take flight in your stomach from two hands innocently colliding. Or catching your breath when you first meet someone attractive. Yeah, that spark.
Except I haven't felt that feeling in forever; there is nothing left inside of me.
Normally, this wouldn't be a problem–but I'm a writer on a serious deadline, and my editor is breathing down my neck for a romantic, Nicholas Sparks type love story. No pressure, right?
That's how I find myself flying across the country to crash a wedding in the name of research, dress and heels stuffed into my small suitcase.
It should be the easiest book research ever. Drinking some free champagne, basking in the love of two strangers, and tapping into my romantic side. That'll be a breeze. I'm a pro. I can handle this.
Until I mistakenly end up in the wrong hotel room, naked as the day I was born, with the sexiest human I have ever met staring me down, wondering what I'm doing taking a shower in his bathroom.
I don't think calling it "research" will get me out of this mess.
But it will make for one hell of a story.
GOODREADS http://bit.ly/2FgXO0i
US: http://amzn.to/2FhZzyG
UK:  http://amzn.eu/2FoZO22 
CA:  http://a.co/4hoiQoq
AU:  http://amzn.to/2H8eAzx


Meet the Author: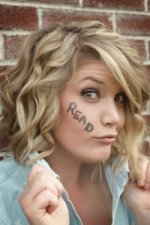 Born in New York and raised in Southern California, Meghan has grown into a sassy, peanut butter eating, blonde haired swearing, animal hoarding lady. She is known to bust out and dance if "It's Raining Men" starts beating through the air and heaven forbid you get a margarita in her, protect your legs because they may be humped.
Once she started commuting for an hour and twenty minutes every day to work for three years, she began to have conversations play in her head, real life, deep male voices and dainty lady coos kind of conversations. Perturbed and confused, she decided to either see a therapist about the hot and steamy voices running through her head or start writing them down. She decided to go with the cheaper option and started writing… enter her first novel, Caught Looking.
Now you can find the spicy, most definitely on the border of lunacy, kind of crazy lady residing in Colorado with the love of her life and her five, furry four legged children, hiking a trail or hiding behind shelves at grocery stores, wondering what kind of lube the nervous stranger will bring home to his wife. Oh and she loves a good boob squeeze!
Facebook | Follow on Goodreads | Website | Amazon Author Page | Instagram | Follow on BookBub