Today it is my pleasure to welcome Romance author

Madeline Ash

to HJ!
Hi Madeline, welcome to HJ! Congrats on your début release.
Thanks Sara, it's fun to be here!
Madeline would you please introduce yourself to the readers here. What would you say are the defining characteristics of a Madeline Ash novel?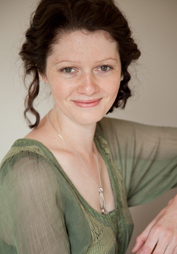 I'm twenty-something and live in the sprawl of Melbourne. I write contemporary romance that's emotional, dialogue-heavy, with conflicts that are a bit different. I always include the love of family. It can be such a special love, fierce and loyal, and can define the way people respond to romantic love. I would find it hard to write a romance without it.
I would love to know how you became a published author.
I started writing romance about six years ago. Unfortunately, I didn't know much about writing novels and lacked the patience to learn. I just wanted to write! This resulted in many aimless, wholly uninteresting stories. I finally learned the importance of technique and took my time with the next book, learning craft and constantly revising.
A year later, I submitted Uncovered by Love to Destiny Romance. Within five days, I received a phone call from Carol claiming how much she loved my book and wanted to publish it. I embarrassed myself by saying 'I'm all aflutter' and 6 weeks later, I was published 🙂
What authors, books, or ideas have influenced you?
Such a hard question! In terms of technique, I was massively influenced by Debra Dixon's Goal, Motivation & Conflict. This is the book that set me squarely on the path to publication.
I'm inspired by Juliet Marillier, Kristin Cashore, and Robin Hobb, who write the most beautiful fantasies. The emotional atmosphere gets me every time. I adore JD Robb's In Death series and admit that the rapid-fire pacing of these books has influenced the pacing of my work-in-progress.
I love Kelly Hunter's wit and sparkle; the way Melina Marchetta lifts the most devastating moments with humour; and Terry Pratchett's proof that no idea is too outrageous if executed correctly and supported by complimentary ideas.
What are you currently working on? What other releases do you have planned for 2013?
I'm almost finished my work-in-progress, a contemporary romance that is set at the World Bodypainting Festival in Austria. My heroine is a twin, and swaps places with her sister (for an urgent and possibly criminal reason I won't reveal) at the start of the book, which results in her modelling – nude – for the hero at the festival. There's a lot of action and tension, and it's quite a bit sexier than my début, but still has plenty of emotion, snappy dialogue, and family love.
A release date isn't set yet – I have to finish it first! – but there's rumour that it'll be the second half of this year.
Let's talk about your newest release 'Uncovered by Love. If you had to sum up the book for the reader here…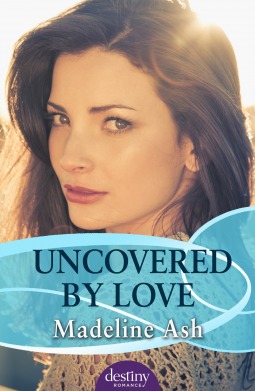 Summing up is a weak point of mine. I'll end up typing out the story! Here's part of my blurb:
Vera Cole dreams of studying art in Spain, but when wealthy investor Leeson Stone offers her work at his gallery, her dwindling bank balance forces her to agree. Vera and Leeson both have secrets that they are desperate to hide, but when Vera works up the courage to reveal her past, Leeson falls hard for the bravest woman he has ever met. Can two people from very different worlds overcome their fears and learn to trust in love and one another? A moving contemporary romance about love against all the odds.
What was your biggest challenge while writing this book?
To be honest, it was to write slowly. As I mentioned, I used to jump into writing without any direction, and that didn't work out for me. I forced myself to plan and revise, wanting to give Vera and Leeson the story they deserved. I didn't rush, and while that was a huge challenge, it was the best thing I could have done.
If you had to pick your favorite scene …
When Vera reveals her secret to Leeson. I got teary while writing it. It was probably the most emotional I'd ever felt while writing and had never loved my characters more.
Who would play Vera Cole and Leeson Stone in the movie version of your book? And why?
I'm going to be slippery on this one! Although I know my characters' general appearance, I'm hesitant to give them both a celebrity face, in case I won't be able to picture them any other way. Kind of like when they cast Ron Weasley – he didn't match the image I'd created in my head, but after I'd seen the film, I couldn't read the later books without picturing Rupert Grint. And I was actually a bit heart-broken about that!
Giveaway:
1 print copy of Uncovered By Love.
This is a very special and limited offer as Destiny Romance is a digital imprint.
To enter Giveaway: Please complete the Rafflecopter form and post a comment to this Q:

Vera and Leeson are both afraid to share their secrets because they fear the other will reject them. Has there ever been something about yourself – big or small – that you've hidden from people, fearing they would judge you badly for it? If it has been revealed since, was the reaction as bad as you imagined it to be?
Would you please share an excerpt from 'Uncovered by Love'
I'd love to share my favourite scene, but that would be a big spoiler. So here's a snippet from chapter two when Leeson is trying to act on their attraction, and despite wanting to, Vera can't give in.
He murmured, 'We have a problem here.'
She didn't move. 'Avoidable?'
'Doesn't feel like it.'
Vera's eyes were wide. 'You sure?'
Blood was pumping hard through him, charging him with such energy he felt he could carry her through the Staff Only door and not come out for days. 'Fairly sure, yeah.'
Her bottom lip disappeared between her teeth. She inhaled, drew away fractionally, and asked, 'What should we do?'
'It'd be best if we deal with it now,' he suggested, using his body to back her against the wall and keep her there. He didn't do relationships and she was leaving in five weeks. As far as he was concerned, the stars had aligned. He lowered his head until the freckles on her cheeks blurred. 'Don't you think?'
She made a soft humming sound, a sound that walked the line between denial and temptation. It was a clever little noise that left her in complete control.
'Was that a yes?'
'Does your method of dealing with it involve discussion?'
One side of Leeson's mouth rose in a half-smile. 'No.'
'Then no,' she said, her eyes dropping to his mouth even as she said, 'it wasn't a yes.'
He didn't pull back. 'Okay,' he said silkily. 'What would you like to discuss?'
'Boundaries.'
A boundary was nothing but a challenge to overcome. 'You want to be careful where you put them,' he told her, 'if I know you don't really want them there.'
'I draw the line between flirting and anything physical.' Her breasts were currently crossing that line by brushing against his chest.
'Reason?'
'Flirting is harmless.'
'My kisses don't hurt.'
'You intend to stop with a kiss?'
He was too aware of her body against his to lie. 'No.'
'Then we don't start.'
Leeson's forehead touched hers. 'You don't want to get hurt,' he said, trying to sound rational rather than desperate. 'So let's keep emotions out. The sooner we dive in, the sooner we'll surface.'
Vera didn't answer immediately, and for that time, Leeson thought he'd won. Then she said, 'What would you say if I told you I haven't dived in before?'
He stilled. Frowned. 'I'd say we have metaphor confusion.'
She closed her eyes briefly. 'We don't.'
'We must.'
'Pool of sex,' she said, 'in which the diving is the having.'