Today it is my pleasure to Welcome romance author
Shannon Richard
to HJ!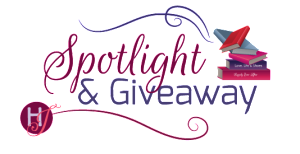 Hi Shannon, welcome 🙂
What would you say are the defining characteristic of your Novels?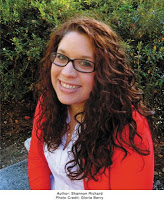 Funny/Sassy – I love to laugh and to make others laugh. I hope that readers will find just a little bit of humor in the books.
Romance/Love – I do love my Happily Ever Afters, so a good love story is always at the top of my list, either to read in a book or watch in a movie. I hope to give readers that warm and fuzzy feeling.
Friendship/Loyalty – There are a handful of not so great people in Mirabelle. There is the gossip columnist, Bethelda Grimshaw, who tries her hardest to rip people apart. Chad Sharp and his two little goons do their best to get under people's skin. And Missy Lee is just a confrontation in heels. But there are also a lot of good people in Mirabelle, and the friendships between Jax, Brendan, and Shep, and then Grace, Mel, Harper, and Paige, are so strong. They are all so much more than friends, they're family.
5 best things about being an author…
Getting to share my stories. There's just something about seeing my characters on the page that makes me happy. They're real to me, and always have been, but now they're real to others as well.
Having a legitimate reason for the stories and conversations that are constantly going on in my head. I'm not as crazy as I thought…well, at least not when it comes to this.
Reading other romance novels is a legitimate source for research.
Creating swoon worthy men.
Having an outlet. When I finally started writing, it opened up so many things in my life. It made it so much better, brighter, more fulfilling. It's my passion, and I can't even imagine turning back.
Let's talk about your newest release: Undeniable
If you had to summarize the book for the readers here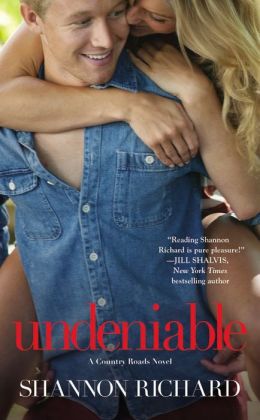 Grace has been in love with Jaxson Anderson since she was six years old, and Jax has been denying his true feelings for Grace for a long time now. He's stopped looking at her as his best friend's little sister and his resolve on the matter of keeping her at arms length begins to melt after their first kiss. Jax finally stops pushing Grace away, and all of her dreams appear to be coming true as they start their relationship. But the fairy tale doesn't last long as a town secret about Grace surfaces, not to mention Jax has his own demons to battle. Will Jax prove to be the White Knight that Grace has always believed him to be?
Please tell us about the characters in your book?
In Undone (the first book in the series), I write a scene at the beach where Jax and Grace get into an argument. It was then that I realized they were going to be together.
Grace was actually the very first character that I'd created from Mirabelle. Her story was very different originally, but now I don't have any idea how she could've been with anyone besides Jax. Grace is tiny and sassy and she's so completely in love with Jax, and always has been.
Jax is a very stubborn red head, and though he's difficult (or stupid) when it comes to Grace at the beginning, he always has this overwhelming need to protect her. At the end of the day she's his in every way that matters.
As you wrote your protagonist was there anything about them that surprised you?
Jax was the most surprising. I knew he loved Grace (even though he denied it like a mad man through out most of the book) but I wasn't prepared for how much. He frustrated me with his denial, but in the end I understood it because of the pain he'd suffered in his life. Her love changes him for the better. When he realizes what she really means to him, and that he can't survive the lose of her, it's pretty awesome. At least it was for me.
What scene did you most enjoy writing? Why?
I really liked writing the first love scene between Jax and Grace. There is a lot of anticipation there, especially with their interactions in the first book. And I just love how determined Jax is, how sure he is that he has to have her right then and there.
Jax wanted Grace, plain and simple. It was just that easy.
He was so tired of watching her walk away from him. So tired of not having what he wanted. So tired of not being with her. He was done letting his life pass him by without Grace in it. He had to have her, and he had to have her now.
He got to the front door and knocked hard.
Once, twice, three times.
Grace opened the door and frowned at him from the other side. "Jax?" she said, confused.
"I'm your person, Grace. Me, not anyone else," he said, stepping into her apartment.
She looked up at him startled as he closed the door behind him and locked it. And then he grabbed her and pushed her up against the wall. She gasped before his mouth landed hard on hers, his hands grabbing onto the wet fabric of her jeans. Her arms wrapped around his neck, her fingers digging into his wet hair and holding him in place as she opened her mouth to his. His hands traveled up under her shirt, his fingers wrapping around her bare sides.
He was eating at her mouth, and she seemed to be on the exact same page as him, because she was trying to consume him as well.
He moved his hands to the hem of her shirt and slowly started to peel the wet fabric from her skin as he moved it up, up, up. His mouth broke from hers as he pulled the material over her head and threw it to the floor.
"Jax," Grace said, grabbing his face before his mouth could land on hers again. "I swear, if you have any thoughts in your head about walking out that door tonight after spouting some stupid theory that you aren't good enough—"
He shut her up by sealing his mouth over hers. He brought his hands up to her breasts and squeezed gently. She moaned deep in her throat and grabbed his shoulders, her fingernails digging into his skin.
He moved his mouth to her ear, grazing her earlobe with his teeth. "I'm not going anywhere, Grace," he whispered. "Well, at least not anywhere farther than your bed."
"Let's go."
What scene was the hardest to write? Why?
The hardest scene to write was definitely when they break up. When Jax denies loving Grace, she is totally and completely broken by it. I put her in so much pain that it hurt me. And I wanted to be so mad at Jax, and I was for what he did to Grace, but he's so lost in that moment that I hurt for him as well. I was a mess emotionally when I wrote it.
"I love you." Grace wasn't sure why at that moment she decided to open her mouth and say it, but she had. She couldn't stop herself.
Jax's hand stilled at her ear where he was tucking her hair back. The openness that had been in his eyes a second ago was gone, like a door had slammed shut.
"I…can't," Jax whispered.
Everything in Grace fell away in that instant. She'd thought she'd already survived the bombshell of the night. But was she ever wrong. Jax had just blown her life wide open with those two words.
"Can't what? Can't love me?" She couldn't breathe. Her lungs hurt and her head was spinning.
"Grace," he said, shaking his head.
He didn't love her.
Who would you cast in the role of your characters if your book was optioned for a movie?
Okay, so I know that Ryan Reynolds is not a red head, and Jax is, so this poses a bit of a problem as he is who I picture for the character. But just work with me. There was a little while during the writing of Undeniable that I was watching The Proposal on repeat, so Ryan Reynolds was fresh in my mind. Jax has a long, lean, and muscular body, which Ryan Reynolds has (in spades). And he's just nice to look at.
As for Grace, I picture Carey Mulligan (even though I might be more than a little bit jealous of the fact that she's married to Marcus Mumford of Mumford and Sons) or Aimee Teegarden from Friday Night Lights. I had a Friday Night Lights binge a coupe of years ago and Ms. Teegarden has many Grace-like qualities.
If you could have given your characters one piece of advice before the opening pages of the book, what would it be and why?
I don't think that I would have a piece of advice for Jax or Grace. If they changed any of their actions, their story wouldn't play out the same way. There were certain things that had to happen, especially the painful ones. Jax had to learn a lot, had to really understand what losing Grace felt like before he could ever fully be with her.
What are you currently working on? What other releases so you have planned for 2014?
I'm currently working on Unforgettable, Shep's book and the fourth in the Country Roads Series. He's reuniting with the one girl who got away, Hannah Sterling. After that I'm got a Valentine's Day novella with Abby Fields (Paige's best friend from Undone) and a very scruffy/sexy/gruff hockey player named Logan James.
Where can readers get in touch with you?
On my website: www.shannonrichard.net
Facebook: www.facebook.com/ShannonNRichard
Twitter: @shan_richard
Pinterest: http://www.pinterest.com/ShannonNRichard
Thanks for blogging at HJ!
Giveaway:

2 print copies of UNDENIABLE by Shannon Richard.
To enter Giveaway: Please complete the Rafflecopter form and Post a comment to this Q:

Undeniable starts off with Jax rescuing Grace on the playground when she was six years old. Have you ever been rescued? Whether it was by a parent, a sibling, a friend, or your knight in scuffed up sneakers?
Excerpt
Grace threw the bag down onto the counter and looked up at him. "Are you honestly going to stand there and tell me that this clueless persona you have going on is the real deal? Are you honestly going to tell me that you have no idea?"
"No idea about what?"
"You want to know why I got upset last night?" Grace asked, marching over to him. "Why it infuriates me that you treat me like a little sister?" she shouted, shoving his chest hard. He was surprised by it and he fell a step backward. "I don't have sisterly feelings for you, Jaxson; I don't and I never will. But you're too blind and stubborn to see what's standing right in front of you!"
It was then Jax did the most impulsive thing he'd ever done in his life. He knew exactly where the impulse came from; he'd had the desire for years. He just wasn't sure how the overwhelming need overran all of his sense. He grabbed Grace before he even realized what he was doing. He gripped her elbows and brought her body flush up against his. His mouth came down hard on hers. She inhaled, startled, and Jax took full advantage of the tiny opening of her mouth, dipping his tongue in and finding hers.
Holy shit.
Never in his life had Jax kissed a girl and felt like his whole body was on fire, burning from the inside out. This was incredible, like nothing he'd ever known. She was warm, and sweet, and soft. How could the inside of someone's mouth feel this way? Taste this good?
Grace sighed in pleasure as her body relaxed against his. Her arms wound around his neck. He wrapped his hands around her waist as he walked her backward. When her back hit the counter he put his hands on her bottom and pulled her up to sit on top of it, their mouths never breaking.
Holy shit, his hands were on Grace's ass. Her perfect, incredible ass.
Her shoes hit the floor a second before she pulled her legs around him, her bare feet running up the back of his thighs. Her hands were on his chest, as one of his pulled out the tie in her hair so that he could run his fingers through it. She grabbed on to his side, and her hands slid around and lowered until they were on his butt. She squeezed and he thought he was going to go off, right then and there.
He pulled away from her mouth, letting his lips travel down the slope of her neck. How many times had he fantasized about this? About feeling her soft skin underneath his lips? God he loved her neck, the soft delicate space at the hollow of her throat.
"Jax." She said his name with so much need that he abandoned his exploration of her neck.
He palmed the back of her head in one of his hands as he slanted his mouth over hers. Grace moaned when their tongues found each other again. The sound of it rumbled in Jax's chest and settled low in his abdomen.
Jax wasn't sure how long they stayed like that, wrapped around each other in more ways than one, before a crackling noise filled the kitchen. Mary Landers's voice squawked through the speaker attached to Jax's shirt.
"Seventeen, what's your location?"
Jax pulled back from Grace, both of them breathing hard. Grace's hair was everywhere, courtesy of his hands. She opened her eyes slowly, as if she was delaying coming back to reality, but Jax slammed into it hard.
What the hell had he just done?
Book Info:
THEIR LOVE WAS UNDENIABLE
Grace King knows two things for certain: she loves working at her grandmother's café and she loves the hunky town sheriff. She always has. As she bakes him sweet treats, Grace fantasizes about helping him work up an appetite all night long. But whenever she thinks she's finally getting somewhere, he whips out some excuse to escape. Growing up, he never looked twice at her. Now Grace won't rest until she has Jax's undivided attention.
Jaxson Anderson can't deny that his best friend's kid sister is the sexiest woman in Mirabelle, Florida. Unwilling to burden Grace with his painful past, Jax keeps the sassy blonde at arm's length. Yet one heated kiss crumbles all of his carefully built defenses. But when a town secret surfaces, threatening to destroy everything they believe in, can the man who defended Grace from bullies as a child protect her now?
Author Bio
Shannon Richard grew up in the Florida Panhandle as the baby sister of two overly protective but loving brothers. She was raised by a more than somewhat eccentric mother, a self-proclaimed vocabularist who showed her how to get lost in a book and a father who passed on his love for coffee and really loud music. She graduated from Florida State University with a BA in English Literature and still lives in Tallahassee where she battles everyday life with writing, reading, and a rant every once in a while. Okay, so the rants might happen on a regular basis. She's still waiting for her Southern, scruffy, Mr. Darcy, and in the meantime writes love stories to indulge her overactive imagination. Oh, and she's a pretty big fan of the whimsy.