Today it is my pleasure to Welcome NYT Bestselling author
J. Kenner
to HJ!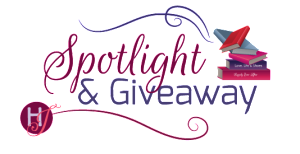 Hi Julie and welcome to HJ! We're so excited to chat with you about your new release, Under My Skin!

Thanks so much to HJ for hosting me today! I am really excited to share the finale for Jackson and Sylvia with all of you.

Please summarize the book for the readers here: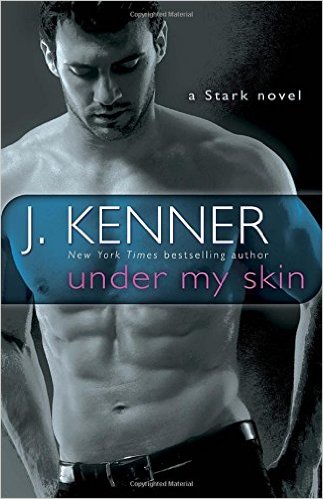 Since it's the third book in a trilogy—one with lots of twists and turns and secrets—I really can't summarize it without massive spoilers. But this is the third in the Stark International trilogy that centers around the romance between Sylvia Brooks (the assistant to Damien Stark from Release Me etc) and Jackson Steele (a sexy celebrity architect hired to design a resort, and who returns to Sylvia's life with dark secrets and an agenda).
Like the others in the series, the book is incredibly sensual, and full of lots of drama, emotion, and heart-wrenching moments!

Please share the opening lines of this book:
There is peace in these moments between sleep and wakeful- ness. In the soft minutes that seem to stretch into hours, warm and comforting like a gift bestowed by a benevolent universe.
This is a world of dreams, and right now it is safe.
Please share a few Fun facts about this book…
Oooh …. Let's see …
The island that the resort is being built on is fictional, but years ago I did some SCUBA diving off of San Clemente Island, which is owned by the military. That gave me the idea to create a similar island off the California coast that could be used for the series.
Jackson Steele's design work is loosely based on the work of Frank Gehry, and his character is somewhat inspired by Howard Roarke, the architect protagonist of The Fountainhead.
If your book was optioned for a movie, what scene would you use for the audition of the main characters and why?
There's a scene early on where Jackson is very much in his head, and Sylvia is having a hard time getting through to him, and she's frustrated. It probably wouldn't work for anything but an imaginary audition (what with the fact that she's racing in a car to catch up with him), but I would like to see how the actors can play the subtlety and of the emotions. These are two characters who are desperately, deeply, passionately in love. And in this scene that passion is colored by fear, worry, and a sense of helplessness. And actors who can get all of that to come across, gets the roles 🙂
I pound on the steering wheel, as if that will force the car to go faster, and Jackson's black Porsche comes into view on my right the moment I'm clear of the hangar. I slam on the brakes, bringing me to a dead stop in his path, with just enough room for him to hit the brakes.

I cringe as his tires squeal, and too late I realize that the consequences will be very bad if he hits me. Not just injury to me, but damage to his Porsche.

And that really won't sit well with Jackson.

But it's not the Porsche I have to worry about. He's brought it to a stop mere inches from the Mustang, and he's out of it and at my door so quickly it makes me gasp. His palm slams down hard on the roof and I jump, then have to fight the urge to lock the door and stay safe inside.

But this isn't about being safe.

This is about getting into that goddamn thick head of his.

"What the hell are you doing?" he demands as I burst out of the Mustang.

But I don't answer him. Instead, I surprise us both by lashing out and slapping him hard across the cheek.
What do you want people to take away from reading this book?
The power of overcoming your demons, whatever they are; of trusting yourself in even the most difficult times; and of allowing those you love to be your rock and your help—because if you can't, you're fighting against your own happily ever after
What are you currently working on? What other releases do you have planned for 2015?
So. Much. Stuff.
Seriously, it's awesome!
In 2015, I have a couple of things coming, including a Nikki & Damien Stark Ever After Christmas novella and the stand alone release of Seduce Me, another Stark Ever After novella that was previously released in a limited fashion as part of a charitable anthology.
I also have a secret project I'm working on as Julie Kenner announcing the week after Labor Day (so psyched!) and the cover reveal for my next J. Kenner book, Dirtiest Secret (readers can check out the first chapter in the back of Under My Skin).
Plus, I'm working on a lot of stuff for 2016, including yet another Stark Ever After novella that will give readers a peek at Dallas Sykes, the hero of the new trilogy that starts with Dirtiest Secret. And I'm hard at work writing all three of those books! Can't wait until readers can dive in!

Thanks for blogging at HJ!
Giveaway:

$20 Giftcard to Amazon, iTunes, or B&N
To enter Giveaway: Please complete the Rafflecopter form and Post a comment to this Q:

Who's hotter: Damien or Jackson (and why!)
Excerpt from Under My Skin:
Our destination—the office of Bender, Twain & McGuire— takes up three floors in 2049 Century Park East, one of the two iconic triangular shaped towers that comprise the Century Plaza Towers in Century City. They rise up ahead of us, shining against the night sky, as Jackson maneuvers his be- loved black Porsche down Santa Monica Boulevard, cutting a straight path from my condo to our destination.
I've always loved these towers—the sleek, clean lines and the soft gleam of the aluminum facade. The towers truly shine when they are set against the backdrop of the blue California sky. But even after dark, they stand like monuments, reflecting the power and prestige of the area and the people who live and work here.
"He's on my regret list," Jackson says, pointing to the towers.
"He? You mean Yamasaki?"
Jackson grins. "I should have known you'd be familiar
with him. Along with Frank Lloyd Wright, Minoru Yama- saki is one of the people I always invite to dinner when I play that game."
"Who you'd have at your table, either living or dead?"
"Exactly. Wright passed away before I was born, and I think I would have been about four when Yamasaki died. I was building things with my Legos back then, but even if I had clued in to my desire to be an architect, I don't think he would have taken my call."
I can't help my smile. "Probably not. He's on my list, too," I admit. "There's such an elegant majesty to his buildings, you know?" Minoru Yamasaki may have been the original architect for the towers in Century City, but he's most well- known for the original World Trade Center.
We stop at a light, and Jackson turns to me. "I haven't taken you on an architectural tour of Los Angeles yet. We should do that soon. Maybe next weekend."
"Don't," I snap, my voice harsher than I'd intended. "Don't try to keep my mind off what's going on around us. Don't try to pretend that everything is fine. Like it or not, this is reality now."
"Syl . . ." The light changes, but he doesn't move forward.
"No, I mean it," I say, as a car behind us honks. I turn around and glare at the idiot in the convertible—some overly made-up blonde who looks like she doesn't have a care in the world, then I turn back to Jackson, even more irritated than I was before. "Go," I say, but he's already moving.
We drive in silence for another block. Jackson's got both hands on the wheel, and an uncomfortable tension has filled the car, completely obliterating the sense of normalcy that had been between us just a few moments ago.
Good.
Because this isn't normal. Nothing is normal. And we have to remember that. We have to fight it.
Except, dammit, how do you fight the evidence? The police? A horrible reality that's edging closer and closer?
"Do you think I don't understand the stakes?" Jackson's voice is level, but firm.
"I think you're trying to make it better for me," I say. "And you can't. Not like that." I kick off my ballet flats and pull my legs up onto the seat, then rest my chin on my knees as I hug myself. "You need to do what they say, Jackson. Evelyn. The attorneys. I mean it. Exactly what they say."
"Christ, Syl." I hear the temper in his voice. "I'm not pay- ing them to then ignore them."
"No, but you fly off the handle sometimes." I know that I should just shut up now, but I can't seem to close my mouth. "You can't do that anymore. You're already on trial in the media, and you need to be careful. You need to be smart."
He slows to make a right turn, and as he does the street- lights illuminate his face in the same moment that I am look- ing right at him. I see the hard lines. The harsh angles. "I know," he says simply. No argument, no reproach. And just that simple acknowledgment makes me sag with relief.
Excerpt. © Reprinted by permission. All rights reserved.

Book Info:
He's the only man I've ever loved, and the one man I can't bear to lose.
Jackson Steele is my light in this world. Charismatic, bold, and always in control, he knows what he wants and how to get it—and absolutely nothing stands in his way. His hold on me is magnetic, his claim on me complete, his kiss my ultimate escape.
We both harbor dark secrets that could tear our lives apart. Though we've tried to bury our pasts, there are certain people who won't let us forget. But the closer danger comes, the brighter the fire between us burns—our ecstasy consuming and soothing us both.
There's no telling what lies ahead, but I know that Jackson never gives in without a fight. I'd do anything he wants to keep him safe, give him anything he needs. And now that we're in deep, nothing can make me run.
Book Links:

Meet the Author: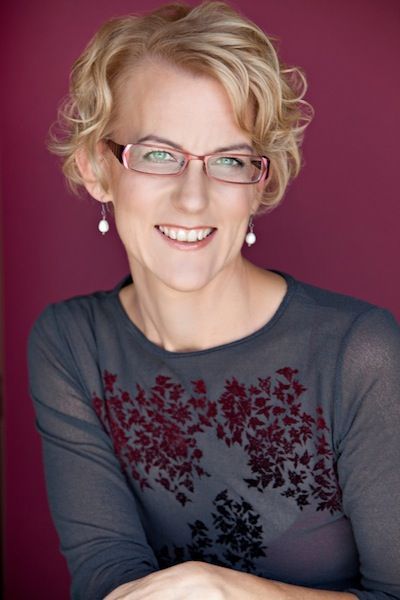 A New York Times, USA Today, Publishers Weekly, and Wall Street Journal bestselling author, J. Kenner (aka Julie Kenner) writes the international bestselling Stark and Most Wanted series of erotic romances.
As Julie Kenner, she writes within a range of genres including romance (erotic, sexy, funny & sweet), young adult novels, chick lit suspense, and paranormal mommy lit.
Learn more about all of JK's books at her website and her social media pages: www.juliekenner.com, Twitter (@juliekenner) and her Facebook pages at www.facebook.com/juliekennerbooks and​ ​www.facebook.com/jkennerbooks.
For all the news on upcoming releases, contests, and other fun stuff, be sure to sign up for her newsletter.
Website | Facebook | Twitter |