Today it is my pleasure to Welcome New York Times bestselling author
Shannon Stacey
to HJ!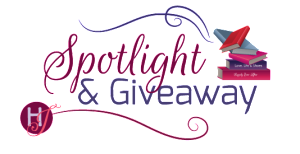 Hi Shannon and welcome to HJ! We're so excited to chat with you about your new release, Under The Lights!

Hi! I'm so excited to be here, talking about a brand new series. Thanks for having me!

Tell us about the book with this fun little challenge using the title of the book: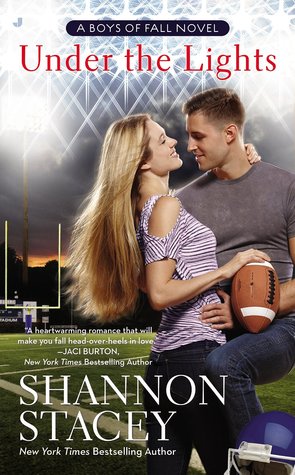 U is for unequivocally a bad idea to fall for Coach's daughter
N is for nostalgia and the glory days of high school
D is for dunking booth, because it changes everything
E is for entertaining (I hope).
R is for reunion romance (kind of).

(THE)

L is for LOVE!
I is for imagining a future you didn't expect
G is for getting naked with a guy you wish was Mr. Right.
H is for hearts, getting tangled up even though you know it's going to hurt
T is for TOUCHDOWN!
S is for SEXYTIMES!
Please share the opening lines of this book:
With his business partner off to who-knew-where with the money he'd drained from their accounts, and his girlfriend currently stripping their apartment of any sign she'd ever lived there, the last thing Chase Sanders wanted to do was answer the damn phone.

It was only nine in the morning and he'd already fielded a call from their lumber supplier, wanting to know why their check bounced. That was followed up by a call from his girlfriend's new boyfriend, wanting to hash out who owned the television before the guy carried it out to his truck.
Please tell us a little about the characters in your book.
Kelly McDonnell is a police officer in Stewart Mills, New Hampshire, and the daughter of the high school football team's coach. When the funding is cut for the program, she and her friends decide to save the team by launching a massive fundraising effort. The key is getting the guys from the first team to win the championship back to town.
Chase Sanders' life is a bit of a hot mess, but he can't resist returning to his hometown to help out the man who meant everything to him back in high school. He doesn't expect to fall for Coach's daughter, though, and everything just gets messier from there.
Please share a few Fun facts about this book…
The initial germ of an idea for Under The Lights came to me while having a picnic on a covered bridge, much like the one in the book.
You'll only see a glimpse of the town in New Jersey where Chase's parents live, but it was inspired by a town I often visited as a child because my stepfather's parents lived there.
And the scene in which the guys get drunk and break into the high school was one of my favorites to write. I absolutely love writing fun stuff.
What first attracts your Hero to the Heroine and vice versa?
Kelly had a crush on Chase back in high school, though only her two best friends ever knew, and the years don't seem to have taken the edge off. The attraction Chase feels for Kelly, though, takes him totally by surprise and he tries to pass it off as being attracted to a woman in uniform. But he finds out pretty quickly it doesn't matter what she's wearing.
The First Kiss…
Then his hand slid up to cup the back of her neck, while the fingers of his other hand laced through hers, and she knew she was in trouble. Looking into his eyes, there was no doubt he intended to kiss her. But he held back, not tugging at her neck at all while he waited.

To hell with it, she thought, closing the small distance between them and tilting her face up. His mouth closed over hers as she slid her free hand up his back, and the hand on the back of her neck tightened.

When his tongue flicked over her bottom lip, she shivered. He tasted like sugary soda, but she didn't care. All she cared about was his mouth and his tongue dancing over hers and his hand on her neck.

"I've wanted to kiss you since the first night I got here," he said against her lips, his voice low and husky.

Her fingernails bit into his back, but she didn't say anything. She didn't want to talk. She wanted him to keep kissing her until her knees were weak and she couldn't breathe.

"You are so sweet," he murmured, and then he nipped at her lower lip. "I'd like to take you up against the wall right now."
If your book was optioned for a movie, what scene would you use for the audition of the main characters and why?
I'd probably use the scene in which Chase first arrives back in town because there's not only some immediate sexual awareness, but humor, and comedic timing and chemistry are hard for actors to fake…
Chase Sanders was back in town, and blowing a stop sign was one hell of an entrance.

"License and registration, please."

His head tilted just a little and Kelly rolled her eyes. Here it came—all the cheesy charm men shoveled out when the badge was pinned to a female breast. If he didn't at least make a comment about the handcuffs, she'd do an extra mile on the treadmill.

"Here you go, officer." He handed the stuff out the window. "How did such a pretty lady end up in law enforcement?"
If your hero had a sexy-times play list, what song(s) would have to be on it?
Chase doesn't strike me as the kind of guy who'd have a sexy-times play list, but I can imagine some country ballads playing quietly in the background. Blake Shelton, Luke Bryan, Brad Paisley.
If you could have given your characters one piece of advice before the opening pages of the book, what – would it be and why?
Just don't be a dumbass. (Because that's pretty much my advice for any person in any situation.)
What are you currently working on? What other releases do you have planned for 2015?
I've been a little crazy busy lately, so my release schedule currently looks like this…
Heat Exchange – Boston Fire, Book 1 – Carina Press – August 25, 2015
A Fighting Chance —Holiday/MMA fighter novella from Carina Press – September 29, 2015
Defending Hearts – Boys of Fall, Book 2 – Berkley Jove – October 27, 2015
Controlled Burn – Boston Fire, Book 2 – Carina Press – November 24, 2015
Fully Ignited – Boston Fire, Book 3 – Carina Press – March 2016
Homecoming – Boys of Fall, Book 3 – Berkley Jove – May 2016

Thanks for blogging at HJ!
Giveaway:

I'll give away a $25 gift card to the online bookstore of your choice.
To enter Giveaway: Please complete the Rafflecopter form and Post a comment to this Q:

What's your current favorite song from YOUR playlist? (Not a sexy-times playlist, unless you want to share, LOL. Just your favorite song.)
Excerpt from Under The Lights:
Simon Ward's voice rose over the rest. "I'll write a check for a thousand dollars to the football fund right now if Kelly McDonnell does a half-hour shift in the dunk tank."

Everybody quieted, staring at her, but she shook her head. Simon had had a hair across his ass where she was concerned since she'd had his precious Escalade towed during a blizzard. He had more money than most everybody else in town, so apparently he thought winter parking bans didn't apply to him. And now he thought he would humiliate her in front of the town, but he was going to be disappointed. She couldn't very well ask some random person in the crowd to hold her gun.

"I'm in uniform." As far as she was concerned, that put an end to the subject.

"Come on, Officer McDonnell!" one of the kids yelled. "Do it for Coach!"

"I'm in uniform," she said again, this time more slowly, and she patted her holstered weapon for good measure.

"I'll hold your weapon," the chief said, having come up behind her. "And your belt."

The gathering crowd cheered, which masked the curses Kelly muttered under her breath. If she climbed into that tank, the line to dunk her would probably wrap around the park. And every person in that line would cough up money to see her get wet, which meant even more money into the Eagles' fund.

She spotted Hunter Cass in the crowd and remembered the night he'd opened up to her on the bridge. If letting Simon Ward think he'd gotten the better of her put a thousand dollars of his money into the team's pocket and kept Hunter and the rest of the boys dreaming of their futures instead of giving up, she'd take it.

When she unbuckled her belt, the cheering reached an earsplitting decibel and she knew she'd guessed right about people wanting to see her get dunked. After handing her weapon and belt to the chief, she unbuttoned her short-sleeve uniform shirt and yanked it free of her pants. Once she'd removed her vest so she was in the plain T-shirt she wore under it, she sat on the steps to the tank and took her boots off.

After sweeping everybody with a stern, warning glare that made them laugh, she made a show of slowly climbing the stairs, as if she were going to the gallows. Silence fell on the crowd and then, as she reached the top step and turned, she heard Simon Ward's voice again.

"I'll add fifty dollars for every dunking of Officer McDonnell by a player from the first championship team, up to five hundred dollars!"

Kelly's eyes met Chase's, and her stomach sank when she saw the slow grin that lit up his face. She was going down, multiple times, and he was going to enjoy every minute of it.
Excerpts. © Reprinted by permission. All rights reserved.

Book Info:
They were the golden boys of fall: Stewart Mills High School's legendary championship winning football team. Fourteen years later, they're back to relive their glory, save the team—and find themselves again…
Chase Sanders's life has taken a lot of crazy turns lately. But returning to his hometown to help his old coach keep his high school football team afloat might be the craziest thing to happen to him yet. That is, until he starts falling for the last person he should—Coach's gorgeous daughter…
Kelly McDonnell learned the hard way that cocky, charming men are nothing but trouble, so she knows Chase is bad news. Still, she can't resist his smile—or the rest of him. But when his loyalty to her father conflicts with their growing attraction, any hope for a relationship might be blocked before it can even begin…
Book Links:

Meet the Author: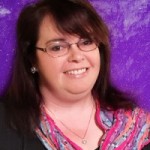 New York Times and USA TODAY bestselling author Shannon Stacey lives with her husband and two sons in New England, where her two favorite activities are writing stories of happily ever after and riding her four-wheeler. From May to November, the Stacey family spends their weekends on their ATVs, making loads of muddy laundry to keep Shannon busy when she's not at her computer. She prefers writing to laundry, however, and considers herself lucky she got to be an author when she grew up.
Website | Facebook | Twitter |