Today it is my pleasure to Welcome romance author
J.J. Murray
to HJ!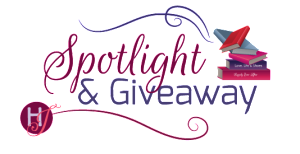 Hi John, welcome 🙂
If you were written about in the newspaper, on the front page what would the headline say? Why?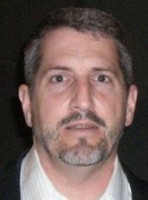 Not Another One!!!
According to my wife, sons, and some of my readers, I write too much. Somehow I have written 31 novels in my lifetime, 30 in the last 17 years, and six in the last year while holding a full-time, year-round teaching job.
Are you a plotter or a panster? Tell us a little bit about your writing process.
I am a plodding plotter. I will outline for weeks before composing a single sentence. I sometimes write out all the dialogue first, and I can't begin a novel unless I know exactly how it will end. Once I've finished the first draft, I rewrite it until I like it—and sometimes it takes me a while to like it.
Let's talk about your newest release: Until I Saw Your Smile
If you had to summarize the book for the readers here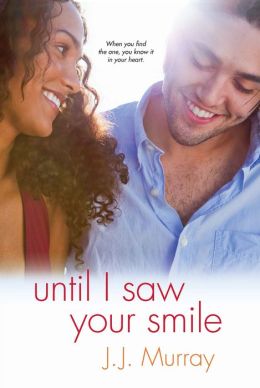 In Brooklyn, New York, Matthew, a jaded lawyer with an exceptionally dysfunctional romantic past, meets Angela, salt-of-the-earth yet man-wary coffee shop owner with virtually no romantic past. When her past returns to terrorize her, they team up, fight the powers that be, and fall in love.
Please tell us about the characters in your book?
Matthew McConnell
Angela Smith
As you wrote your protagonist was there anything about them that surprised you?
Matthew develops a set of interior brakes when it comes to women. When he finds himself in romantically compromising situations, he chooses to think things through (for the most part) before he acts. This is not normal he-man behavior.
Angela has a lot of armor, not baggage. She's easily the toughest heroine I've ever created.
What scene did you most enjoy writing? Why?
After being thwarted repeatedly by Angela in his quest to meet clients at her coffee shop, Matthew uses the presence of a newspaper reporter (Felisa) to change Angela's mind:
Matthew smiled at Angela. You haven't defeated me yet. "You know, Felisa, I am becoming a regular fixture here."
Felisa wrote it down.
"Oh no, Angela," Matthew said. "She wrote down what I just said. What will she write down next?"
Angela's mouth parted slightly.
I have her attention. Good. "Felisa, I love this place. It has atmosphere. It has soul. It's open from six until eight while those knuckleheads across the street are open seven to seven and are closed all day on Sundays."
Angela mouthed, "Really?"
Matthew nodded.
Felisa finished writing. "And how long have you been a fixture here?"
"I can't get the man to leave," Angela said.
Now Angela jumps in, Matthew thought. This is going to be some story.
Felisa laughed. "This is good."
"Angela," Matthew said, "tell her why I can't leave."
Angela's eyes blazed briefly before softening. "Because … because that booth you're sitting in is his office."
Victory is within my grasp!
Felisa looked up from her notepad. "This booth is your office."
Matthew shrugged.
Angela shook her head.
Matthew smiled.
Angela sighed, closed her eyes, and nodded.
I won! Victory is mine!
"Yes, indeed it is," Matthew said. "I am a coffee shop lawyer, a barrister for the sweetest barista who ever lived. Oh, but don't write that Angela is a barista. She's not a barista. She brews and pours coffee."
It was fun to write because this is the first time Matthew "wins" anything in the novel!
What scene was the hardest to write? Why?
After Matthew and Angela snuggle together in a booth at the coffee shop watching at the coffee shopWhen Angela has her first flashback from an assault that happened to her years before …
Matthew woke a few hours later.
Angela was screaming.
"What's … what's wrong?" he asked breathlessly.
Angela sat bolt upright and rigid next to him, tears streaming down her face, her breath coming in staccato bursts.
Don't touch her. Just … talk. "What's wrong?" He followed her eyes to the window and only saw sheets of snow. Is someone out there? "Angela? Is there someone out there?"
She turned her head slowly toward him.
"Is there?" he asked.
She shook her head.
"Bad dream?" Matthew asked.
She nodded.
I want to hold her so badly. He touched her hand. "It's okay. I'm here."
Angela threw off her blanket and leaped out of the booth, wiping her face and stumbling backwards toward the counter.
Matthew left the booth, tossing his blanket behind him. "You okay?"
Angela stared outside.
He moved carefully to her side. "Angela?"
Angela folded her arms in front of her, her hands gripping her shoulders tightly, her lower lip and jaw quivering.
"Bad one, huh?" Matthew whispered.
Angela looked away from the window.
"Is it one you've had before?" Matthew whispered.
Angela nodded once, and more tears flowed from her eyes.
I don't want to ask this. "Was it a dream about something that really happened to you?"
Angela looked up at Matthew and nodded.
It wasn't a dream. She's just had a flashback. Matthew wiped a tear from her cheek with the back of his right hand. "Something that made you put all those locks on the doors."
Angela grabbed his hand. "Yes," she whispered.
Oh God! "When did this happen?
Angela's eyes traveled to the window.
"When it snowed before like this?" Matthew whispered.
Angela nodded, her breathing slower, her body still trembling.
Who would you cast in the role of your characters if your book was optioned for a movie?
Matthew: Matthew McConaughey (A Time to Kill, The Lincoln Lawyer)
Angela: Nicole Beharie (Sleepy Hollow) or Danai Gurira (The Walking Dead)
If you could have given your characters one piece of advice before the opening pages of the book, what would it be and why?
Keep your hearts open to love at all times, especially at 6 AM on a Monday morning over a cup of coffee. Matthew and Angela tend to close their hearts too quickly for their own romantic good.
What are you currently working on? What other releases so you have planned for 2014?
Currently, nothing! (sigh) Okay, I'm plotting my 2017 Kensington novel (working title: Games People Play). I recently finished my 2016 Kensington novel (No Ordinary Love) and have already put out a paranormal thriller (Billy) and a coming-of-age novel (The Saint of the City) for the Kindle under my pseudonym, H. M. Mann. I'm taking a short break. I'm sure I'll be editing my 2015 Kensington title (I Can't Believe It's You) soon.
Where can readers get in touch with you?
Email: a3jmurray@msn.com or authorhmmann@hotmail.com
Website: www.JohnJeffreyMurray.com
Other: Goodreads.com and HubPages.com
Thanks for blogging at HJ!
Giveaway:

Print copy nof Until I Saw Your Smile.
To enter Giveaway: Please complete the Rafflecopter form and Post a comment to this Q:

What would you do if the love of your life had Post-Traumatic Stress Disorder? or had been sexually assaulted?
Excerpt
Later that evening, after he swept and mopped the kitchen in four minutes, he leaned on his mop and watch Angela polishing the glass in front of the display case.
Angela is a good woman. She's…good. Kind, down-to-earth, real. She takes care of family friends. She doesn't give up easily. She works so hard.
And she does have an excellent set of initials. I like the way it wiggles from side to side while she polishes—
"You lose something?" Angela asked.
Just my train of thought. "No."
"Wipe some table, man."
"Wiping."
While Matthew turned the tables into virtual mirrors of dark wood, Angela counted down her register.
"Did you have a good day?" Matthew asked.
"This doesn't make sense," Angela said. "I made about the same for a normal Friday. Maybe a little more."
Matthew polished away. "And on the day La Estrella had its grand opening. What do you think about that?"
He glanced at Angela and found her smiling.
"It's only because you overcharged Bet," Angela said.
"Oh," Matthew said. "I'm sure that's the reason." He leaned on the counter. I want to ask her out so badly, but she looks so tired.
"Same time tomorrow?"
"Same time tomorrow."
Matthew stuck out his hand. "Thanks, partner."
Angela shook his hand once and dropped it. "I'm still not exactly sure how you did that to me. I'm not normally manipulated that easily."
"Do you regret taking me on?" He untied the apron and took it off.
"No, and don't you ever give me a reason to regret it," she said.
"I won't." I have the overwhelming need to hug her, but there's a counter between us. "Good night, Angela Simone Smith."
"I never should have told you my middle name," she said softly. "Good night Matthew Mark McConnell."
"Will you walk me to the door?" Matthew asked.
Angela came around the counter and went straight to the door. Matthew had to hustle to catch up. She opened the door, Matthew stepped out, and she shut and licked it rapidly behind him.
"Good night," he said.
Angela nodded.
Matthew watched her walk back to the counter, bag her money and receipts, and turn off the lights before disappearing into the kitchen. A few moments later, the kitchen light went out.
Matthew's heart sand as he looked into the darkened shop. Why am I feeling this? I know I'll be back tomorrow, but there's something…sad about a dark coffee shop.
No. That's not why my heart hurts.
I'm already missing Angela's smile. Is this what lonely feels like? I haven't felt it for so long.
"Good night, Angela," he whispered.
I didn't really know how lonely I was until I saw your smile.
Book Info:
At Smith's Sweet Treats and Coffee, you'll find Brooklyn's best house blend and the freshest homemadepastries. It's more than a business to owner Angela Smith. It's her home and her refuge—one she stands tolose thanks to her gouging landlord. Then a new regular offers to cover her rent increase if Angela letshim meet his clients there. If Matthew McConnell weren't such a persuasive lawyer—and so sweet,funny, and sexy—she wouldn't dream of letting him in.Since he left a high-paying, soul-sucking legal firm to go solo, Matthew has been striking out,professionally and personally. The best part of his love life is regaling Angela with date-from-hell storiesover steaming, fragrant coffee. Behind her captivating smile is a smart, sensual woman he'd love to getclose to. And when a secret from her past is suddenly exposed, he gets a chance to prove he's the man sheneeds, in every way that matters…
Author Bio
J. J. MUURRAY is the author of thirteen multicultural romantic comedies. He lives, dreams, and writes in Roanoke, Virginia, with his stunning wife, two brilliant sons, and Lovie the Wonder Mutt. Readers can connect with him at JohnJeffreyMurray.com.