Today it is my pleasure to Welcome author
Evelyn Sola
to HJ!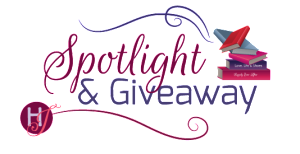 Hi Evelyn and welcome to HJ! We're so excited to chat with you about your new release, Unwrapped!
Please summarize the book for the readers here: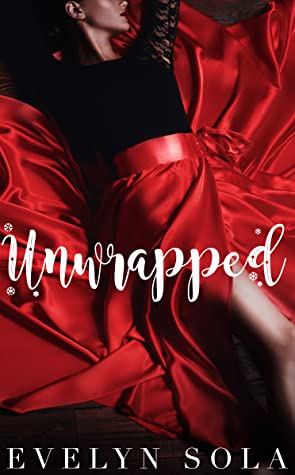 The book is about the magic and wonderment of Christmas. It's about life happening to you when you least expect it. We always think we're in control of our own lives, but sometimes things happen that are beyond your control. We can say we don't want or need love, but Unwrapped is about what happens when love finds us.

Please share your favorite line(s) or quote from this book:
"Thirty-six! That's older than I thought. Holy shit!" I yell. "Do you realize when I was thirteen you were already twenty-six?"
Please share a few Fun facts about this book…
I started writing a different book for this holiday story. In that story, the heroine's father owned a toy store, which was bought out by the hero. That story grew to be too much for a fun holiday story, so I shelved it. I think I'll go back and complete it, but not as a holiday story.
What first attracts your Hero to the Heroine and vice versa?
I love how they are so different from each other. They are different races and come for different socioeconomic backgrounds. She's outgoing, and he's reserved. She loves all things Christmas, and he doesn't. There's a bit of an age gap, and a forbidden quality to their romance, but they just can't stay away from each other.
Did any scene have you blushing, crying or laughing while writing it? And Why?
Yes! The scene where the hero gets caught with the heroine made me laugh so hard. To give some background, the heroine's mother works for the hero, and she does not like her boss. The hero and heroine embark on a secret relationship, and before they can come clean to her mother, she finds them in a very compromising position. Here's a sneak peek.
I turn my head, still buried in her daughter, to find Mona standing at the door, screaming as if an ax murderer has her cornered. The plate of food she has in her hand falls to the floor and she puts her hands to her face as she looks on. She then lifts one hand to cover her eyes, all the while screaming at the top of her lungs.

In my haste to get off Miranda and shield my naked body from her mother's eyes, I roll off the bed too fast and fall on my bare ass, giving her a clear view of my dick and balls. I stand up, using my hands to hide myself from her. Her eyes widen before she quickly squeezes them shut as her screams escalate.
Readers should read this book….
Read this book because it's funny. Read this if you love the magic of Christmas.
What are you currently working on? What other releases do you have in the works?
I'm in the editing phase of a second chance romance, which I hope to release around February or March of 2021. After that, I might either focus on the book I talked about above, the book that was originally going to be my holiday story, or I might start something new. The hero in my second chance romance has a brother, so who knows?

Thanks for blogging at HJ!
Giveaway:

Giveaway for one lucky winner: $5 Amazon GC & an e-book copy of Unwrapped.
To enter Giveaway: Please complete the Rafflecopter form and Post a comment to this Q:

What is your favorite trope? What kinds of stories are you looking forward to reading in 2021?
Excerpt from Unwrapped:
The same heaviness I felt after my dream assault. My previously light legs turn to lead, and it's in a daze that I start to walk outside. I come to a standstill in front of the door, suddenly afraid of what's outside. There's only one reason, one person, that ever caused these feelings inside of me, and maybe it's the fact that the anniversary of the day we met is coming up, but I know there is no way he's outside the door.
There's a plume of smoke coming off the grill when I finally open the door. The sound of laughter tells me it's not serious. The heaviness continues to follow me as I start to walk to the table, when Claudine comes running towards me, her face red and eyes wide.
"Jules," she says, her voice breathless as she starts to pant from the short run. "Let's go," she says, grabbing my arm.
"Hey, Ms. Blake," Principal Charles yells. "Come meet the new third grade teacher. He'll be getting most of your kids from last year." I'm too distracted by the smoke and Principal Charles to pay much attention to Claud, but then she grabs my arm, forcing me to stop.
"No! We gotta get the fuck out of here, Jules. If not, you're going to have to bail me out of jail."
Julia grabs my arm again and tries to pull me away, but I'm ten inches taller than her, and she's no match for me. I start to laugh, and I'm ready to make fun of her small stature when Principal Charles clears through the smoke and appears in front of me.
The laugh dies on my tongue, and I let out a loud gasp when I see who is standing next to the principal. The purse slips from my hand, landing on the gravel in the parking lot. Unable to move to pick it up, I continue to stare into the familiar green eyes. I know Principal Charles is talking, probably making an introduction, but I can neither move or breath as I look at him.
The first thing I notice is that his face looks thinner. Back then, we lived off pasta, burgers and processed food. He was always in good shape, though, but now it looks like he works at it. The second thing is his hair. The locks are still in his signature manbun, haphazardly on the top of his head, but he no longer shaves the sides. His once clean-shaven face is filled in with a short, neatly trimmed beard. It makes him look older, more seasoned, but despite the changes, one thing remains the same. His eyes. I could always tell how he felt just by looking in his eyes, and right now, I'm not willing to acknowledge the look he's giving me. So, I quickly look away. But with just that one look, I'm reminded of two things. He's still the handsomest man I've ever seen, and the connection that I thought was dead is still very much alive.
"Ms. Blake! Jules, are you okay?" Principal Charles waves a hand in front of my face, breaking me from my trance. Finally, able to look away from him, I turn to my boss and force a fake smile.
"Sorry. What were you saying?" Claudine, the ever loyal friend, steps closer to me. Knowing her, she's preparing herself to attack the unwanted guest the minute he opens his mouth to address me.
"This is Noah Weston. He's taking over for Mrs. Arsenault. We came to your classroom a few minutes ago, but you had already left. I'm going to need you sit with him and go over any questions or concerns he might have. Let him know about any kids that need special attention." Principal Charles turns away from me and faces Noah. "Noah Weston, meet Julia Blake. She'll give you the lay of the land."
Noah offers me his hand, and when I don't take it, he puts it down.
Claudine takes a step forward, but I grab her elbow and pull her back. I smile at our boss but make no move to look at Noah again.
"I'm sure Mr. Weston will get the hang of it, but feel free to send me an email if you have any questions." I refuse to look at him when I talk, but I can feel his eyes on my body. It's as if he's studying me and committing everything about me to memory.
Something on the grill catches on fire, and it starts to smoke again. Principal Charles cusses and runs to the grill, leaving the three of us standing there.
"You have some fucking nerve," Claudine hisses, taking a step closer to Noah. He stands over a foot taller than her, but he doesn't even so much as glance her way. I make the mistake of looking at him again. His eyes roam over my entire body before they land back on my face.
"Li," he says, his voice breathless. That name, that one word brings me back to a time and place that I thought I had left behind. Emotions I thought I had under control return to the surface, almost bringing me to my knees. That one word could bring my perfectly crafted life, the life that I fought so hard to rebuild to ruins.
"No." I feel myself shake my head as I utter the single syllable. In a dreamlike state, I feel myself walk away. I should continue walking until I get to my car, and drive until I get to my sister's house, but I don't. I will not give Noah Weston the satisfaction. With a strength I didn't know I possessed, I take a seat at the table and Claudine takes the chair next to me. I can feel the fire and anger shooting off my friend, and I understand. She's one of the people who had to put me back together after Noah destroyed me.
"I'm going to stick my hand up his ass and pull out his intestines," Claudine whispers to me. "I'll kidnap him, lock him in my basement and starve him to death. I'll pull his fingernails off and soak his fingers in alcohol." She rubs her hands together in anticipation, her light eyes twinkling at the thought of inflicting harm on the man who hurt me.
Despite my erratic heartbeat, a laugh escapes me, and I throw an arm across her shoulders, pulling her in for a brief hug.
"First of all, you don't have a basement. And second, don't, Claudine. I don't have money to pay for your defense."
She snorts loudly and says, "No jury would convict me. I'd be doing the world a favor. If you want to leave, I'll make an excuse for you."
"Why would I leave?" I ask her. "He's the stranger, he should leave. This is my school."
"That's my girl," Claudine whispers. "Fuck that jackhole."
All around me, there's activity. People are fixing plates of food, but all I do is sip water from my bottle. Some water splashes out due to my shaking hands, but I'm unwilling to look around me, afraid that I'll see him.
But then, I steel my spine, leave my seat and make my way to the grill, grabbing a plate along the way. Principal Charles puts a plain hamburger on my plate. The smell takes me back to a tiny, off campus apartment from a few years ago, and my stomach drops. Principal Charles motions his head for me to move on, and I go to the food table. I add some mustard on my burger, knowing damn well I'm not going to eat it, and decide to help myself to some fruit salad. It's when I'm reaching into the fruit bowl that I see it.
It's a white box with the pink bakery logo on the top. La Belle Bakery. I don't need to open it to know what's inside or who brought it. Choosing to ignore the box, I take both of my plates and return to my table.
Feeling unnerved, I decide to just bide my time before I can run, having had enough for this afternoon already. The minute I sit down, I feel eyes on me. As if I have no choice, I look up and look right into his eyes. He's one table away, positioned directly in front of me. His eyes widen when he sees me, but he doesn't smile. He looks at my face and his eyes slowly roam over my entire body. Even from here, I can tell he's nervous from his posture. I used to know everything about this man, and his stiff posture betrays the calm look on his face. Despite the warm weather, he's in a long-sleeved shirt and khakis, whereas most of us are in shorts and tee shirts.
When Claudine sits down, I avert my gaze from him and focus on my food, but when Ms. Byrd, one of the fourth grade teachers sits next to us, a brownie from the pastry box in front of her, the smell assaults my senses and brings that day back to my mind. The day I thought I had buried deep inside of me, but here it is, ready to come back up and choke me.
"I'll see you on Tuesday," I say to the table as I stand up rather abruptly. "I need to get to my sister's and want to beat the holiday traffic." I grab my food, and without so much as touching any of it, I throw it in the dumpster and walk to my car. It's only when I'm behind the driver's seat, safely locked inside, that I take a breath, but then I see him walking towards my car with Claudine walking behind him as fast as her short legs can take her. I start the car and peel out of the parking lot, my tires screeching.
Excerpt. © Reprinted by permission. All rights reserved.


Book Info:
There are many rules to follow as your mom's guest at the company holiday party.
Rule one – do not, under any circumstances, find the new boss so attractive.
Rule two – definitely do not undress him with your eyes.
Rule three – if he slips you his phone number, throw it away. I repeat, throw it away. Who cares if just one look into his blue eyes makes you want to drag him underneath the nearest mistletoe?
Rule four – when you show up at his house the next day, do not let him kiss you. Your lips are meant to say good-bye.
Rule five – at no point should you let him take off your clothes like he's unwrapping his sexy Christmas gift. And moaning will only make it worse.
Rule six – rule six is a bonus rule, so pay attention. Forget rules one through five.
Book Links: Amazon | B&N | iTunes |


Meet the Author:
A Boston native, wife, mother, and wine enthusiast. If she's not writing, thinking about writing, you will find her with a book in her hands. While a new publisher, she's been writing for years, and she will continue to write for many years to come.
Evelyn is obsessed with assertive and confident men who will stop at nothing to get their woman. Her stories are filled with love, passion, and humor.
She currently lives in Washington, DC with her husband and two daughters.
Website | Facebook | Twitter | Instagram | GoodReads |