Today it is my pleasure to Welcome author
Aya de León
to HJ!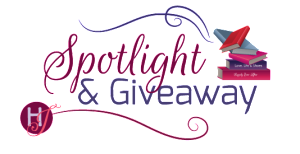 In this sexy, heart-stopping tale, one smart, sizzling mami robs the rich and protects the exploited–until one heist too many puts everything at stake. . .
Please summarize the book for the readers here: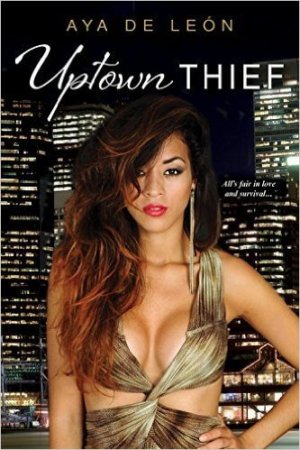 Marisol Rivera is a Puerto Rican sex worker who founds a women's health center and shelter on Manhattan's Lower East Side. Her right-hand woman is Tyesha Couvillier, a Chicago transplant who's a graduate student in public health at Columbia. To bankroll the clinic Marisol has set up an exclusive escort service with a roster of sex workers that includes Tyesha. When that's not enough to keep the place afloat, they begin robbing corrupt CEOs involved in a sex trafficking scandal. But when they set a final heist in motion to secure the clinic's future, complications arise when the #1 rapper in the US is a client-turned-suitor pursuing Tyesha and a seductive ex-cop threatens to derail Marisol.

Please share the opening lines of this book:
February
New York City
Marisol Rivera ran down the stairwell of the eighty-story building, trailing the bannister with one hand and gripping the stolen brick of $10,000 cash in the other.
The center of the stairwell was open. Three floors above, a door opened and a security guard pointed down and yelled: "There he goes!"
In her black ski mask and bulky black jacket, she had been mistaken her for a man, but at closer range, they would see her curves and understand their mistake.
Please share a few Fun facts about this book…
I am very different from my protagonist Marisol. There was only one scene in the book that was based on my life, and that was when Marisol brought 10,000 condoms in to Cuba and got stopped at customs. That was me in 1998. I brought them from a Latino anti-AIDS coalition. It was kind of hilarious. Unfortunately, that scene got cut, but it will appear in a short story about Marisol traveling in the Caribbean called "Rescuing the Dead."
Tyesha's romance was originally resolved in UPTOWN THIEF, but when I sold it in a two-book deal, she got her own book, THE BOSS, where her love life gets sorted out.
The book originally ended with a wedding–Thug Woofer's brother's wedding–and Kim caught the bouquet and was asking Jody to put a ring on it. They were talking about which states they could get married in, because same sex marriage wasn't legal in all states yet. Now it's legal throughout the US, but, alas, the wedding scene got cut.
Please tell us a little about the characters in your book. As you wrote your protagonist was there anything about them that surprised you?
There's a little piece of me in each of my protagonists. Marisol has my workaholism and my caretaker/rescuer tendencies. Tyesha has my intense drive for achievement. It was a surprising challenge when they got into conflicts, because I identified so closely with both of them.
If your book was optioned for a movie, what scene would you use for the audition of the main characters and why?
I would use the opening scene, because it shows many sides of the protagonist and secondary protagonist, but requires them to be engaged in action, as well. A couple of snippets:
Marisol ran faster, hoping to…to what? Hit the opposite stairwell? Where could she go?
Before she could decide, she saw that the figure stepping from the elevator wasn't a guard, but a brownskinned woman in a green cocktail dress and platform sandals—Tyesha.
"Gracias a Diós!" Marisol breathed, as she peeled off her jacket and ski mask. She balled them up and tossed them into the elevator, as her long hair fell over her shoulders. Some of the strands stuck to her forehead and a few ends tangled in the lacy neckline of her red blouse.
"Hit some buttons!" she yelled to Tyesha. "Send it up."
Tyesha stabbed the elevator's door close button repeatedly.
Marisol pulled her stiletto heels out of her oversize purse and shoved her feet into them. She left the $10,000 cash.
The two women stepped back from the elevator as the security guards stormed through the stairwell doors.
And a more nurturing moment with one of the escorts on her heist team:
"Marisol, you'll never believe it," Kim said. Even through the phone, her voice was thick with tears. "We're here at the corporate party but I'm hiding under the CEO's desk. He's a goddamn sex trafficker!"
"He's what?" Outrage swelled in Marisol's chest.
Kim was sobbing: "I can't breathe. I think I'm having a panic attack. I can't go back to the party and pretend everything's okay. But what was I thinking? I don't know how to open a safe."
When she came to Kim's rescue, Marisol had smoothed Kim's glossy hair from her face, and coached her breathing back to normal.
"I'm sorry," Kim said. "I know these software guys pay a lot of money. I should've just rolled with it."
"No," Marisol said, drying the girl's eyes. "When you're working and anything goes wrong, you call me. Always."
Kim nodded and blew her nose.
"Go back to your date and act like nothing happened," Marisol told Kim. "I'll take care of this."
What do you want people to take away from reading this book?
I want women to feel emboldened in their daily lives to fight injustice and go after what they want.
What are you currently working on? What other releases do you have planned for 2016?
The next book in the series, THE BOSS, features Tyesha as protagonist, and comes out in June 2017. I'm currently working on the third book in the series, working title: The Accidental Mistress.

Thanks for blogging at HJ!
Giveaway:

1 Print copy of UPTOWN THIEF, available for readers in the US and Canada
To enter Giveaway: Please complete the Rafflecopter form and Post a comment to this Q:

If you were in a band of thieves, what would your code name be? Why?
Book Info:
Marisol Rivera barely survived being abused with nowhere to turn. So there's nothing she won't do to keep her Lower East Side women's health clinic open and give disadvantaged women new lives. Running an exclusive escort service for New York City's rich and powerful 1 percent is the perfect way to bankroll her business–not to mention the perfect cover for robbing corrupt CEOs. And when times get even tougher, pulling a heist on a mega-billionaire will secure the clinic's future–and her gorgeous crew's–for good. . .
There's just one problem: Marisol didn't anticipate bad news even more dangerous than her curves. A seductive ex-cop who's too close for comfort, and a powerful thug with a score to settle, are turning Marisol's precise planning and seductive fail-safes into insidious traps. Now this beautiful modern-day Robin Hood will have to play some lethal wild cards without rules or limits to save those she loves–and live to steal another day. . .
Book Links:


Meet the Author: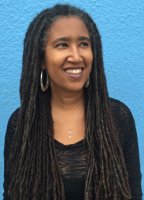 Aya de Leon directs the Poetry for the People program at UC Berkeley. Kensington Books will be publishing her debut feminist heist novel, Uptown Thief, in July. Her writing and performance work have received acclaim in the Village Voice, Washington Post, Oakland Tribune, San Francisco Chronicle, SF Bay Guardian and the East Bay Express. A graduate of Harvard College, with an MFA from Antioch University, Aya has been an artist in residence at Stanford University, a Cave Canem poetry fellow, and a slam poetry champion. She publicly married herself in the 90s, and from 1995 to 2012 hosted an annual Valentine's Day show that focused on self-love. She has written for for various media outlets such as xojane, Ebony, Huffington Post, Guernica, Huffington Post, Reductress, Essence, Writers Digest, Bitch Magazine, Racialicious, Fusion, Quartz, and The Toast. She also blogs and tweets about culture, gender, and race. Visit her at ayadeleon.com.
Website | Facebook | Twitter |